With a Power BI account, you can access a broad range of features, services, and capabilities that enable seamless data visualization, analysis, and reporting.
Before you can access Power BI features, you need to go through the sign-in process. Signing in to Power BI not only allows access to the platform's tools but also ensures data security by allowing only authorized individuals to access sensitive information.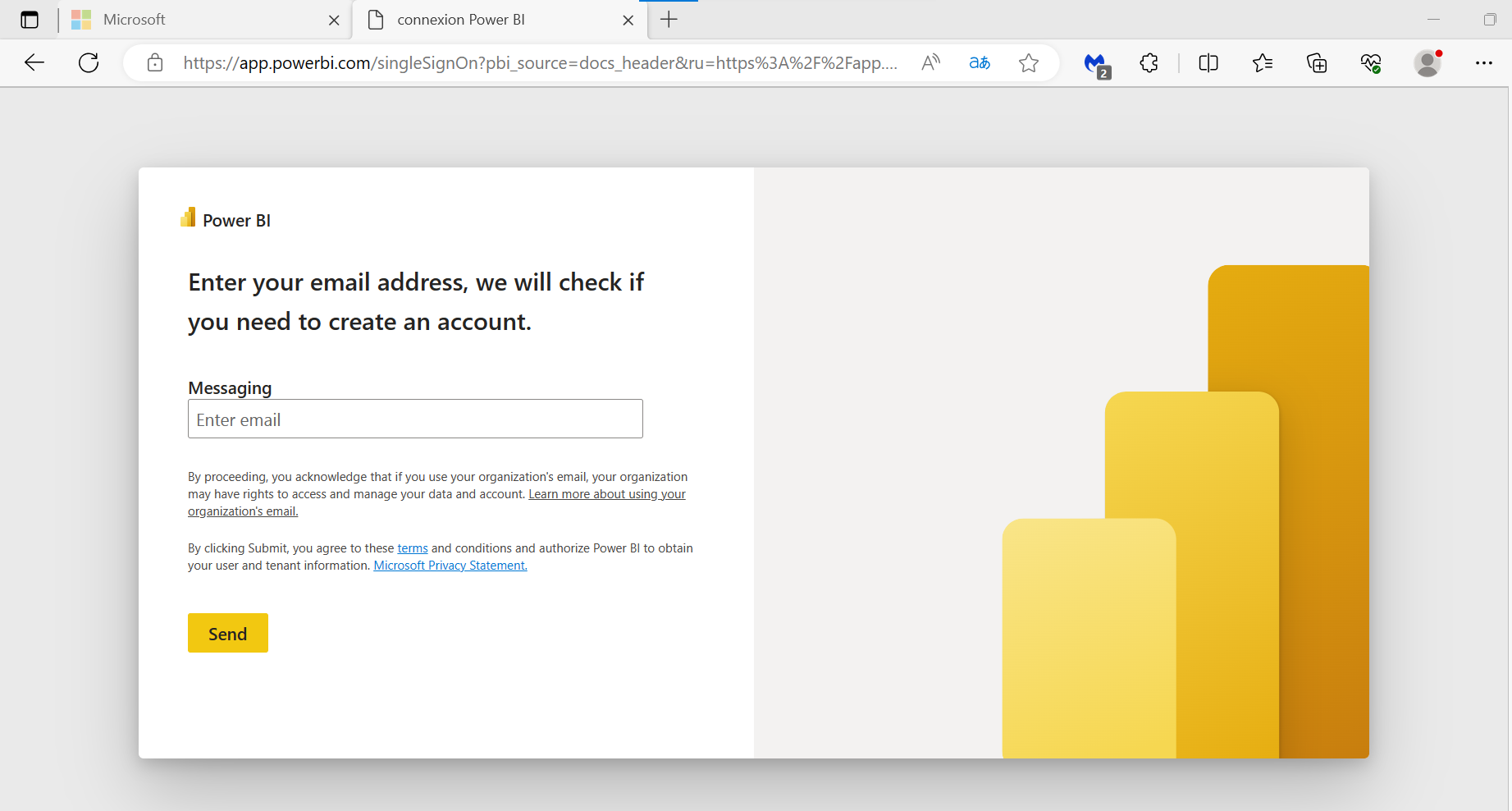 In this article, we'll go over the Power BI sign-in process. We'll guide you through the steps of signing in, troubleshooting common issues, and providing tips for secure access. We'll also delve into the importance of managing user roles and permissions.
Let's dive in!
How Do You Sign In to Power BI and Access Its Features?
To access the incredible capabilities of Microsoft Power BI, you must first sign in to your account. Let's walk through the sign-in process step-by-step.
1. Create Your Power BI Account
If you're new to Power BI, you'll need to create an account first. Follow these steps to get started:
Go to the Power BI sign-up page
Choose between the "Power BI Free" or "Power BI Pro" plan, depending on your requirements.
Provide the necessary information, such as your email address, password, and country/region.
Agree to the terms of service and privacy policy, then click "Sign Up" to create your account.
2. Steps to Sign In and Access Your Data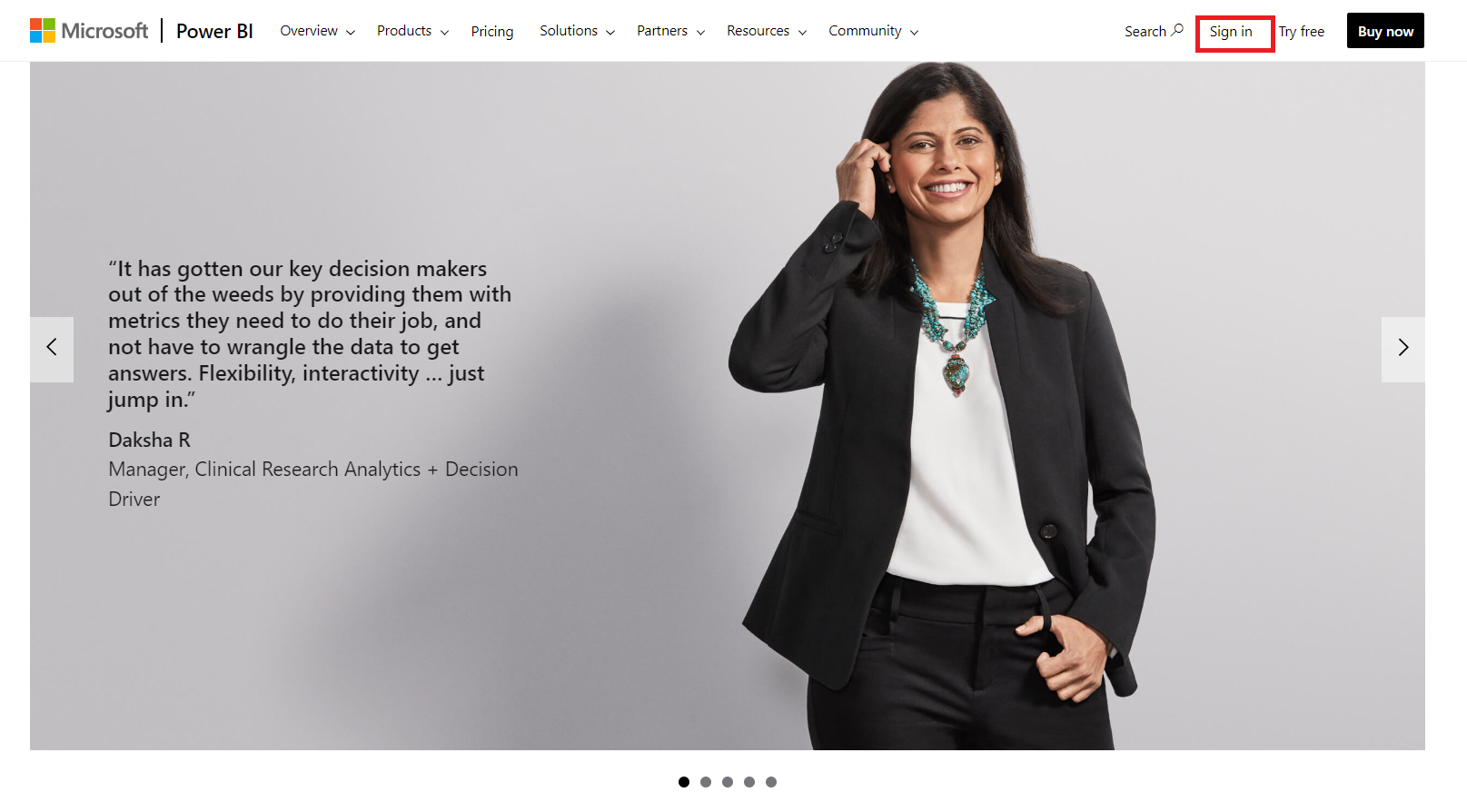 Once you have a Power BI account, signing in is simple. Here's how:
Go to the Power BI website.
Click on "Sign In" located at the upper right corner of the page.
Enter your registered email address and password.
Click "Sign In," and you'll be redirected to the Power BI dashboard.
3. Different Sign-In Options Available for Power BI
Power BI provides several sign-in options to cater its analytics capabilities to different user preferences:
1. Free Trial and Licenses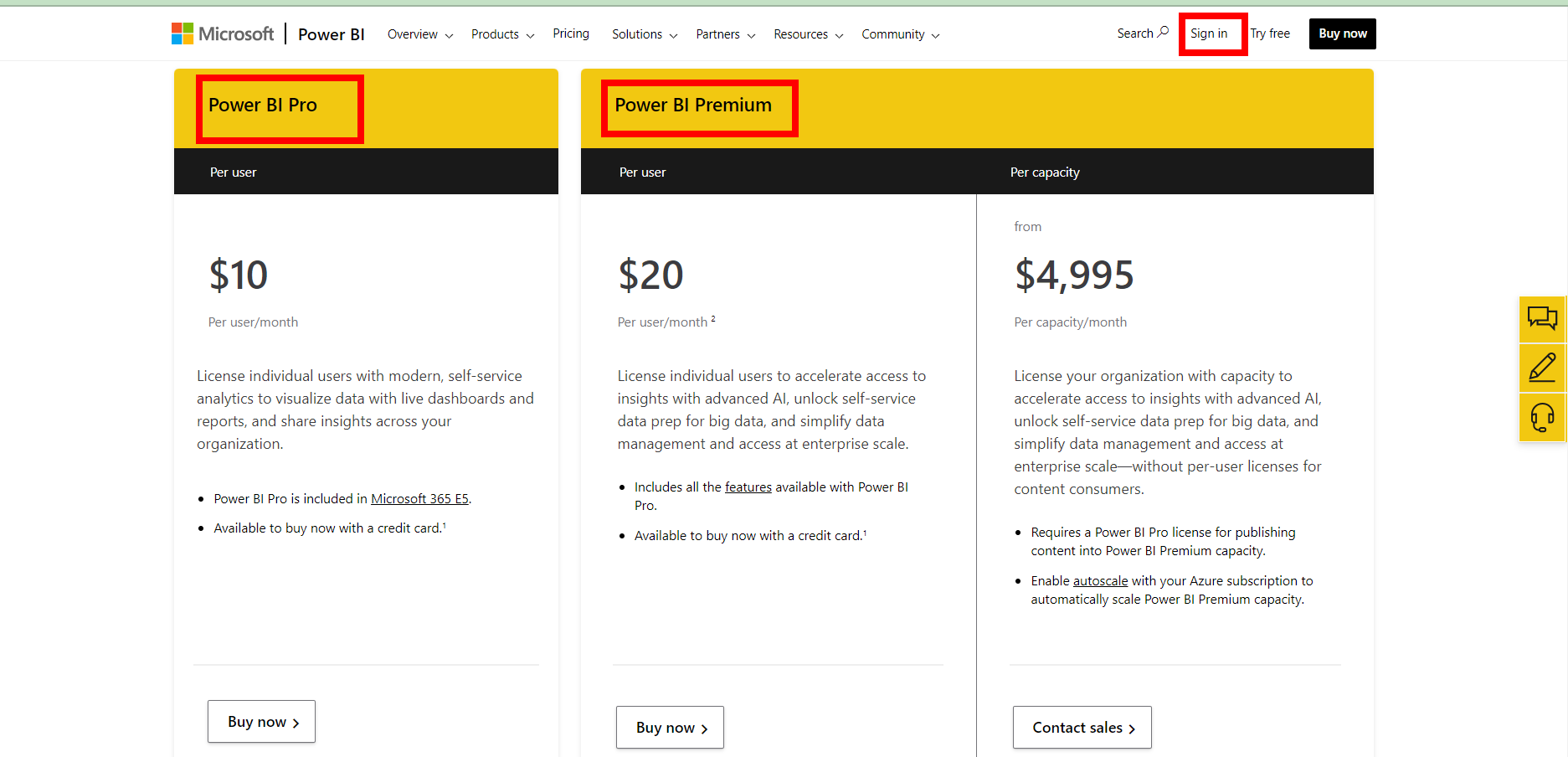 Power BI offers a free trial license option for new users to explore the platform before committing to a subscription license. You can sign up for a free trial license with your email address, but remember that some features may be limited.
Once you decide to upgrade your license, there are different licenses and pricing options available to choose from, depending on your organization's needs.
2. Email and Password
The most common way to sign-in, where you enter your credentials.
3. Work or School Account
If you have an organizational account such as a work or school email associated with the Power BI service, you can use this option to create and submit a sign-in.
4. Microsoft Account
If you use other Microsoft services like Outlook, you can use the same account to sign-in.
What Should You Do If You Encounter Issues While Signing In to Power BI?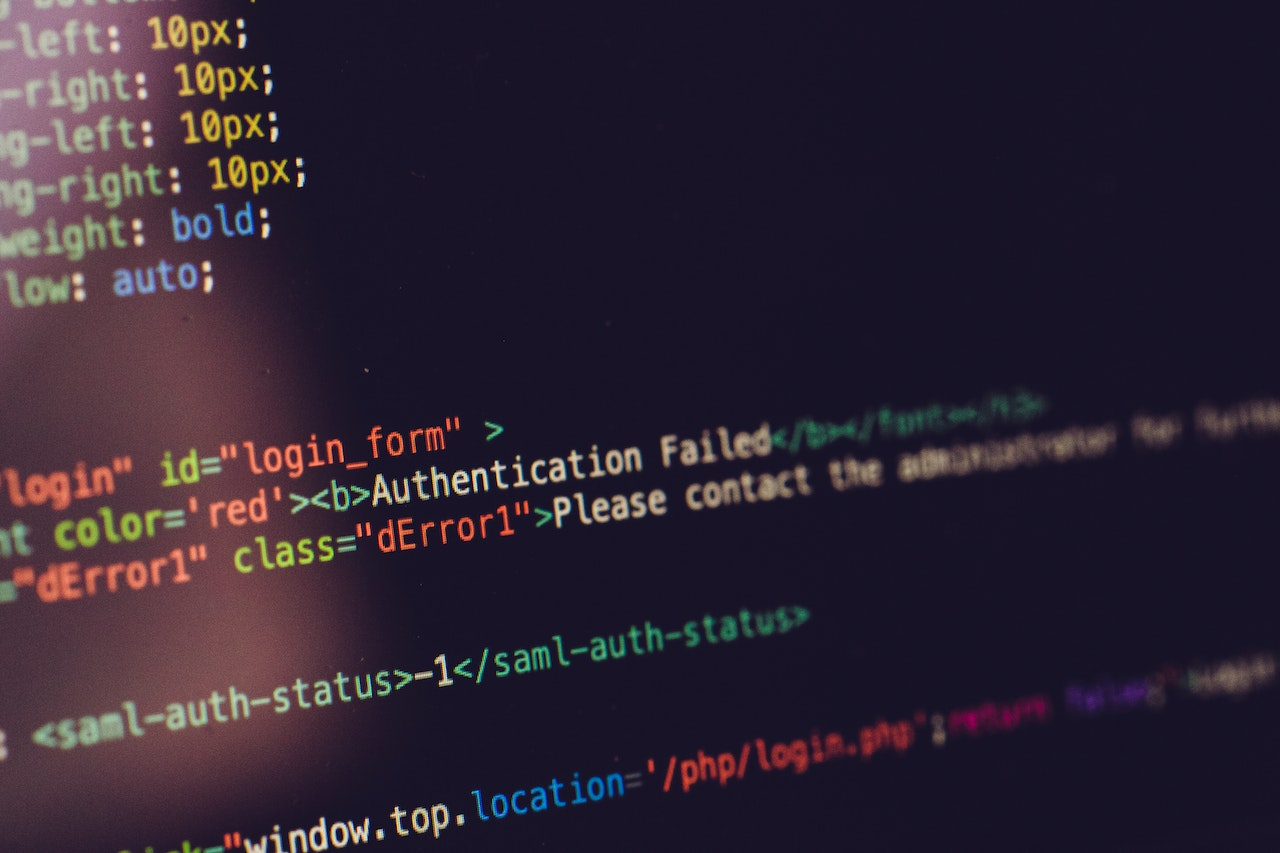 Sometimes, you may encounter issues while signing in to Power BI. Let's explore some common problems and how to troubleshoot them.
1. Why Are You Getting the Message "Proxy Authentication Required" When Trying to Sign In to Power BI?
This error occurs when your system is behind a proxy server, and Microsoft Power BI cannot access it without proper authentication.
Verify your proxy server settings and ensure that they allow Power BI access. If needed, update the proxy authentication settings to enable a successful sign-in.
2. Why Does the Error "Non-HTTPS URL Redirect Not Supported" Appear When You Attempt to Sign In to Power BI?
This error arises when attempting to sign in using a non-secure HTTP URL instead of HTTPS.
Always use a secure HTTPS connection when accessing your new Power BI account. Double-check the URL format to ensure it begins with "https://" for a successful sign-in.
3. What Should You Do If You Receive the Message "Invalid Username or Password" While Trying to Sign In to Power BI?
This error indicates that the username or password entered during sign-in is incorrect or misspelled.
Double-check the accuracy of your username and password. Ensure that the caps lock is off and there are no typos. If necessary, reset your password following the "Forgot Password" process outlined earlier in the article.
4. Why Is Your Power BI Account Locked, and How Did It Happen?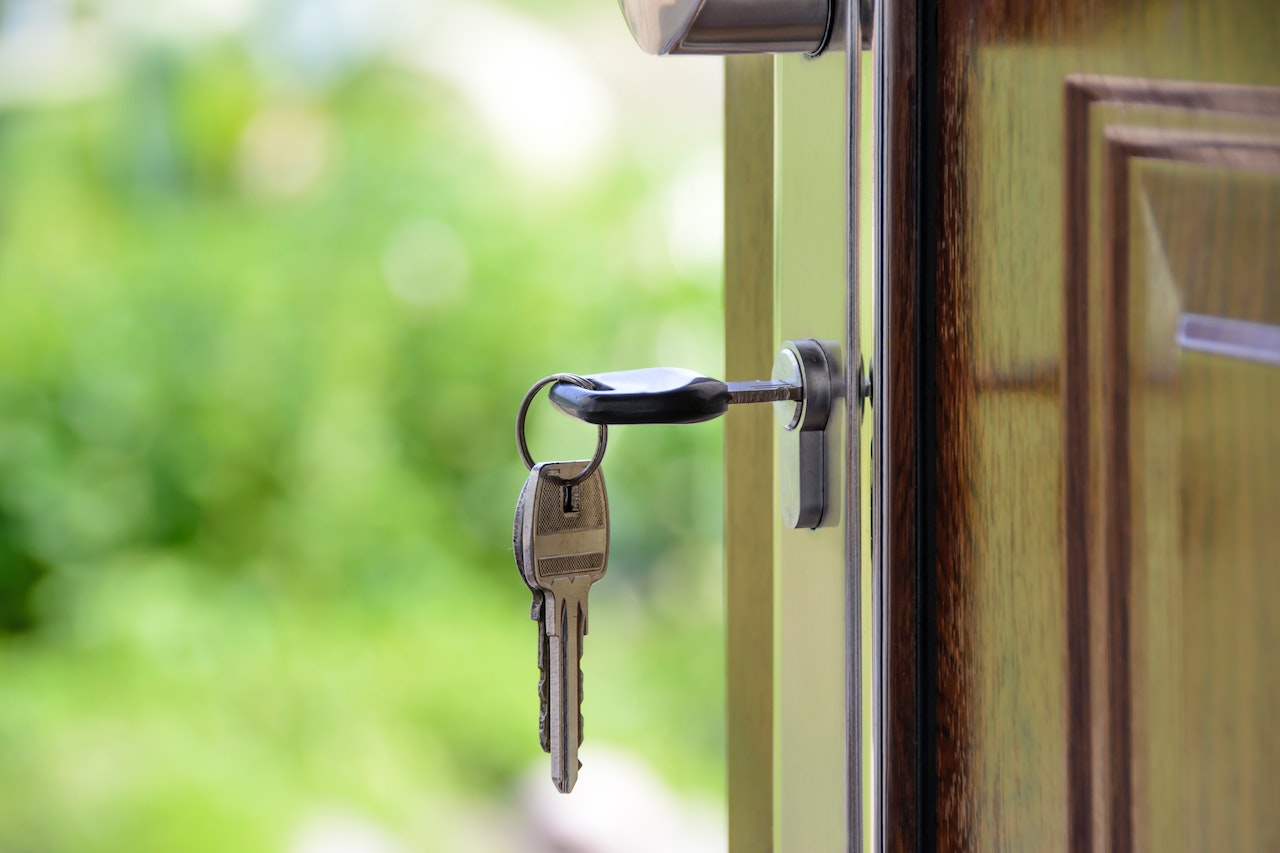 After multiple unsuccessful sign-in attempts, Power BI may lock your account for security reasons.
Wait for some time, and your account will automatically unlock. Alternatively, you can reset your password through the "Forgot Password" process to regain access to your email account.
5. Why Does the Message "Service Is Currently Unavailable" Appear When Accessing Power BI?
This error occurs when there are service outages or disruptions on the Power BI platform.
Check the official Power BI service status page or contact Microsoft support channels for any reported service disruptions. If a service outage is confirmed, you'll need to wait until the issue is resolved by Microsoft.
6. How Can You Recover Your Power BI Account If You Forget Your Password?
If you forget your password, follow these steps to make a new account and reset it:
Go to the Power BI sign-in page.
Click on "Forgot your password?"
Enter your email address and follow the instructions sent to your inbox to reset your password.
7. What Should You Do If You Encounter Issues with Your Sign-In Credentials?
Double-check that you've entered the correct email address and password. Make sure the caps lock is off and there are no typos.
8. How Can You Collect Debugging Information in Power BI Desktop to Help Resolve Sign-In Issues?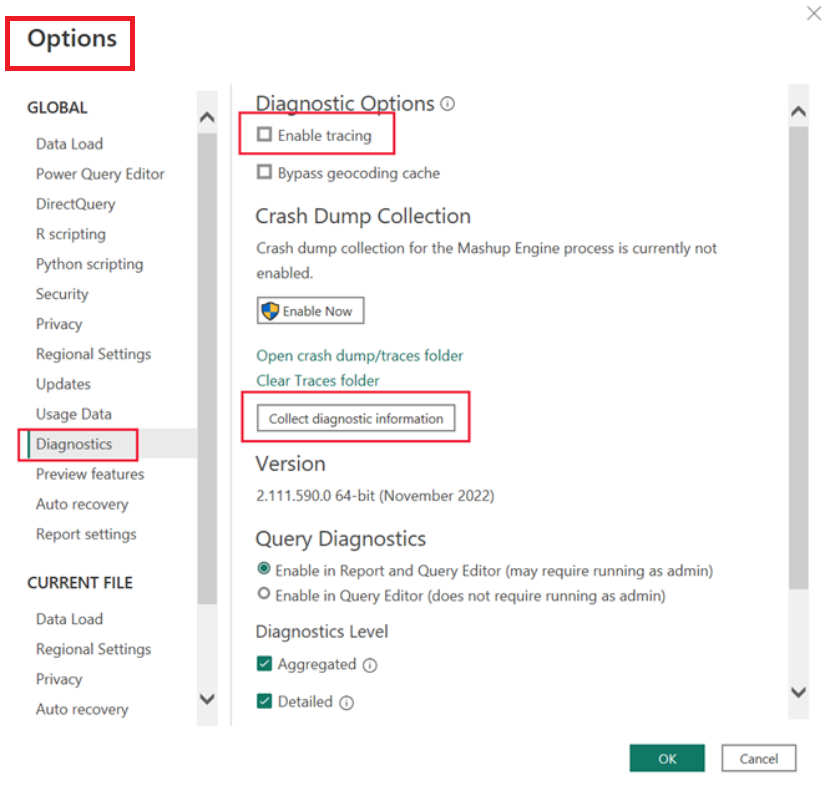 When encountering persistent sign-in problems, collecting a trace in Power BI Desktop can provide valuable information to the support team. Follow these steps to gather debugging data:
Open Power BI Desktop.
Go to the "File" menu and select "Options and Settings."
Click on "Options" and navigate to the "Diagnose" tab.
Enable the "Tracing" option and reproduce the sign-in issue.
Save the log file and provide it to the Power BI support team when seeking assistance.
9. What Kind of Feedback Should You Provide When Seeking Assistance with Sign-In Problems?
When seeking help, precise and detailed feedback is an essential tool. Make sure to include:
The specific error message you encountered during sign-in attempts.
Relevant details about your system, such as the operating system and browser you are using.
Any troubleshooting steps you have already attempted.
The outcomes of those steps or any changes in behavior you noticed.
10. Who Should You Reach Out to for Help with Sign-In Issues within Your Organization?
If you face sign-in issues within your organization, don't hesitate to contact your organization or internal support team. They are equipped to handle organization-specific problems and offer personalized assistance.
11. Where Can You Find Support and Guidance for Common Sign-In Issues in the Power BI Community?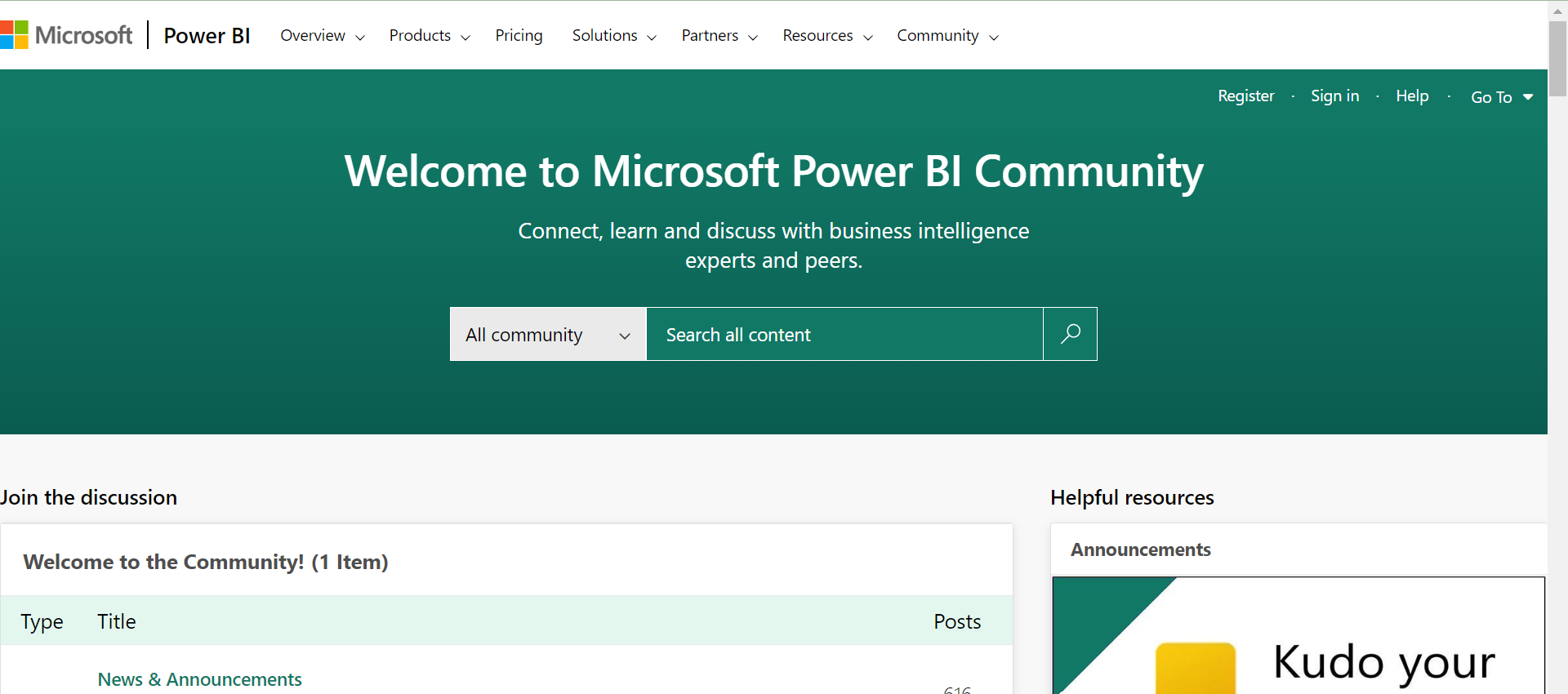 The Power BI community is a valuable resource for users experiencing sign-in problems. You can find support, tips, and guidance from other users who have encountered similar issues and successfully resolved them.
Accessing Power BI Content
Accessing Microsoft Power BI content can be done through various methods:
1. Power BI Desktop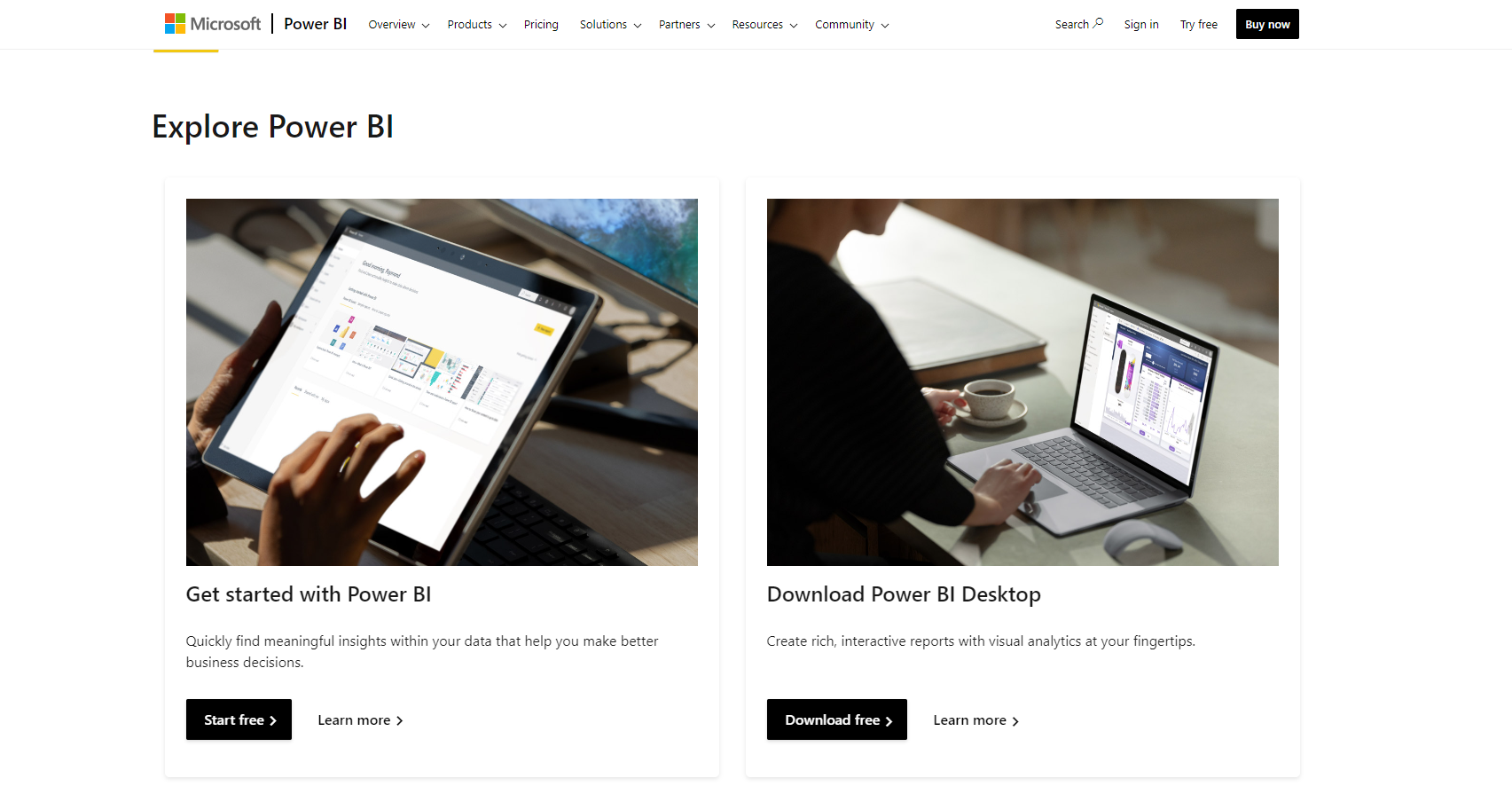 To access Power BI content on the desktop, you'll first need to download and install the Power BI Desktop application on your computer. Once you've installed the application, you can sign in using your organization's email address.
2. Power BI Service
Microsoft offers a cloud-based service known as Power BI Service. This service enhances collaboration and accessibility by allowing users to create, share and publish reports, dashboards, and datasets with colleagues and stakeholders.
3. Power BI Mobile App
With the Power BI mobile app, you can access and analyze your data on the go. The sign-in process on the mobile app is similar to the web version.
4. Microsoft 365 and Office Apps
By integrating Microsoft Power BI with your Microsoft 365 account, you can share insights, view dashboards share insights, and reports directly from your Microsoft 365 homepage.
Additionally, Power BI integrates with Microsoft Office Applications, enabling you to import data from Excel or embed Power BI visuals within PowerPoint presentations.
5. Microsoft Edge
Another way to access your own Power BI report and content is through the web browser. Microsoft Edge is recommended for optimal Power BI performance.
To access your organization's Power BI content and reports online, simply open Microsoft Edge and navigate to the Power BI sign-in page. Enter your email address, and you'll be prompted to sign in using your organization's credentials.
What Are Some Best Practices to Ensure a Secure Power BI Sign-In?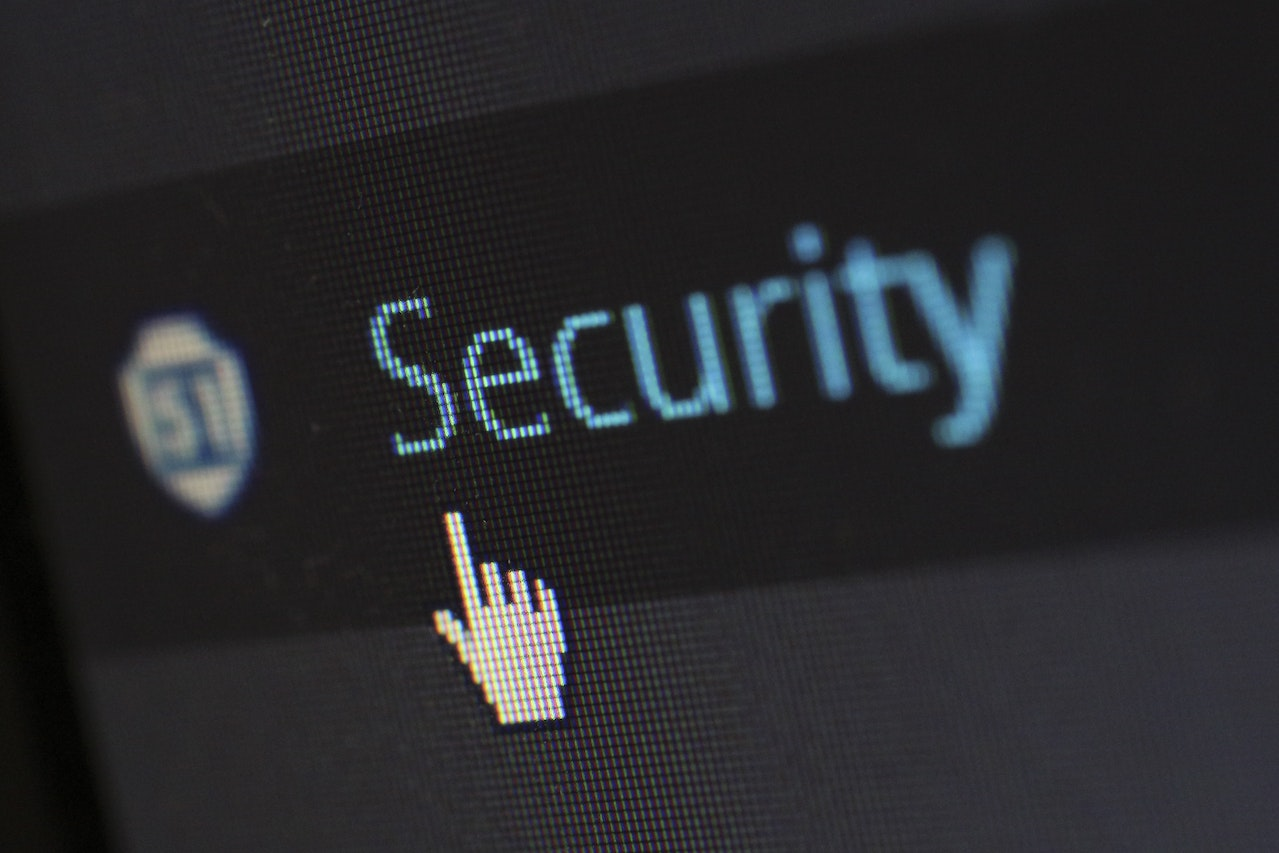 To ensure a secure and smooth sign-in process, consider these best practices:
Strong Passwords: Create a strong and unique password with a combination of uppercase and lowercase letters, numbers, and special characters.
Multi-Factor Authentication (MFA): Enable MFA to add an extra layer of security to your account. This way, even if your password is compromised, unauthorized access is less likely.
Keeping Credentials Secure: Never share your login credentials with anyone. Use a secure password manager to store passwords securely.
Final Thoughts
Power BI is a powerful business analytics service that empowers organizations to gain valuable insights from their data. Signing in to the Power BI Service is a straightforward process, and users have the flexibility to choose from various sign-in options.
By following best practices, such as using strong passwords and enabling MFA, users can ensure a secure sign-in experience.
Organizations can take additional measures to reinforce security in the sign-in process. By managing user access through role-based permissions, specific roles and privileges can be assigned to individual users, ensuring that data is only accessible to authorized personnel.
If you'd like to learn more about Power BI, check out the video below, where we present our comprehensive beginners' guide to Power BI:
Frequently Asked Questions
Can I use Power BI for personal projects?
Absolutely! Power BI can be used for both personal and professional data analysis.
Is Power BI available for macOS?
While the Power BI desktop app is only available for Windows, you can access Power BI through a web browser on macOS.
Can I share my Power BI reports with users who don't have a Power BI account?
Yes, you can easily share your reports with users who don't have a Power BI account by using the "Publish to web" link or "Embedded" link options.
Does Power BI support real-time data streaming?
Yes, Power BI supports real-time data streaming, allowing you to monitor data changes as they happen.
Can I use Power BI on my mobile device offline?
No, the Power BI mobile app requires an internet connection to access the report and the ability to refresh data.