In Power BI, data culture refers to the values, beliefs, and practices that guide how data is collected, managed, and analyzed within an organization. A strong data culture ensures that data is accurate, reliable, and accessible to those who need it and that it is used to make informed decisions and drive business outcomes.
In this tutorial, you'll learn about some of the strategies you can implement to build and improve the data culture in Power BI within your organization.
Data Culture Tips In Power BI


Tip #1: Avoid Too Much Data Bureaucracy In Power BI
In many cases, data can get held up in bureaucracy.
In Power BI, this happens when there are strict guidelines and processes for obtaining and using data within an organization. This slows down the process of getting the data into Power BI and makes it more difficult to work with.
To mitigate this issue, organizations must establish clear roles and responsibilities for data management. There should also be well-defined communication channels to help streamline the process.
Additionally, working with a dedicated data team or an experienced data administrator can help ensure that data is properly obtained and utilized for use in Power BI.
Tip #2: Aim For Iteration And Optimization
A lot of the value within Power BI can be done through iteration and action.
Iteration in Power BI refers to the process of repeatedly refining and improving data and visualizations. This involves updating the data sources, cleaning and transforming the data, creating new visualizations, and testing and refining existing ones.
Iteration is an important part of the data analysis and reports development process, as it allows for the continuous improvement of the data and insights that are being presented. This includes planning various aspects of your data pipelines to even development in Power BI desktop and distribution in the online service.
Tip #3: Get As Much Buy-in As Possible
It's important to get as much buy-in as possible throughout all relevant areas and levels of the organization. You need to create relevance in the eyes of important stakeholders. This helps ensure that the implementation is successful and that the tool is widely adopted and used.
These are one of the few ways to get buy-in when implementing Power BI:
Clearly communicate the benefits
Involve stakeholders in the implementation process
Provide training and support to users
Showcase success stories to demonstrate the potential of the tool
Provide good and easy-to-use documentation and guides to make Power BI easy to use
Tip #4: Create Increasing Momentum
When driving data culture within the organization, it's important to execute and take action. This will generate the momentum needed to create a compounding effect within your organization.
As soon as you get this momentum, continuously build upon it. Make sure that the motivation and willingness of users to use Power BI remain in a constant steady state in the long term.
Build A Data Culture In Power BI With An Iterating Mentality
Branching out on this culture of action, you also need to develop the mentality of building and iterating inside Power BI.
The general workflow within Power BI is you build your reports in the Power BI Desktop and then push these reports to the online service or the cloud-based application in Power BI.
Within the online service, you have the ability to distribute information via workspaces.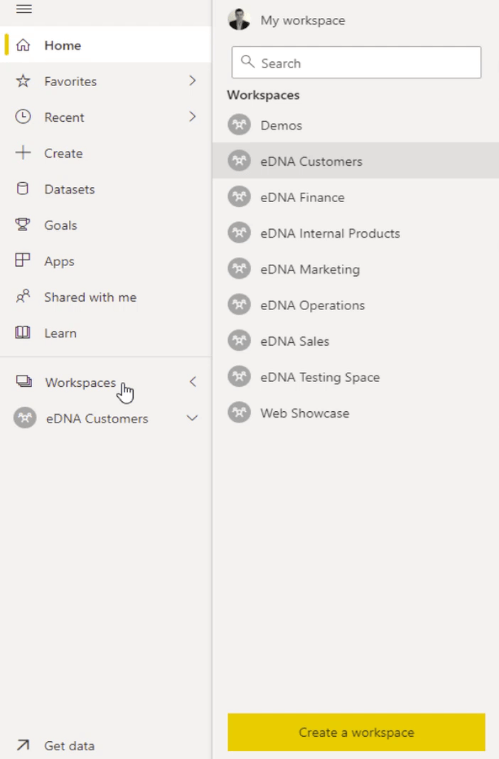 Workspaces are similar to groups within your organization. You can customize these however you like and set them up according to specific business functions or hierarchies within the organization.
There's a lot of customization that can occur within the workspaces in the Power BI Service. And with that flexibility, you need to create action. You publish your work to the Power BI workspaces and then iterate and build on the foundations over time.
If you build a mentality of continuous iteration and optimization, you can bring enormous scale to your reporting applications in Power BI.
You can also decide what to include or exclude in the Power BI app. The reports in the Power BI online service show live information.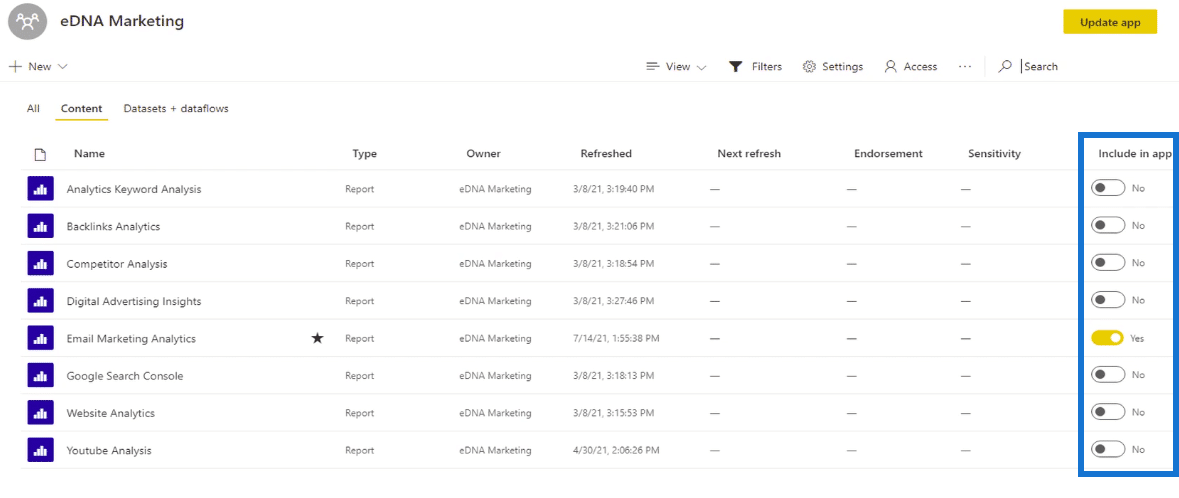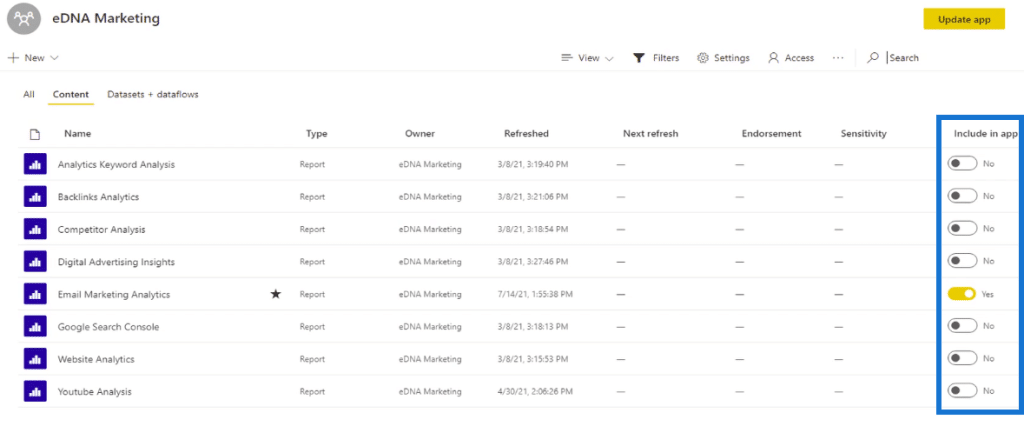 These workspaces can be iterated at different points in time. It's very unlikely that the first report you build in Power BI is going to be the last report you will ever see. It will go through several improvements and optimization techniques.
***** Related Links *****
A Best Practice Implementation Strategy for Power BI
Planning Power BI Projects
Want A Data Driven Culture? Why Power BI Should Be Your Tool Of Choice
Conclusion
Building a data culture in an organization with Power BI can be challenging, but it's important to ensure that data is accurate, reliable, and accessible to those who need it.
Power BI is a powerful tool that can be used to improve data visualization and decision-making, but it's important to foster a data culture that values data-driven decision-making and continuously seek better ways to use data.
Remember that Power BI is only a tool and that culture, education, and continuous improvement are key to sustained business success.
All the best,
Sam McKay