In this tutorial, I'll show you ways to share reports in Power BI. There are many distribution features available that offer you the flexibility to give your insights out to people.
These features differ from each other in terms of how the reports are presented. Some are not as dynamic as traditionally published your report in Power BI online service.
But depending on your needs, there are a variety of ways to share your report in Power BI. You may watch the full video of this tutorial at the bottom of this blog.
Workspace Tools To Share Reports In Power BI Service
There are many tools here in the workspace area to share your reports.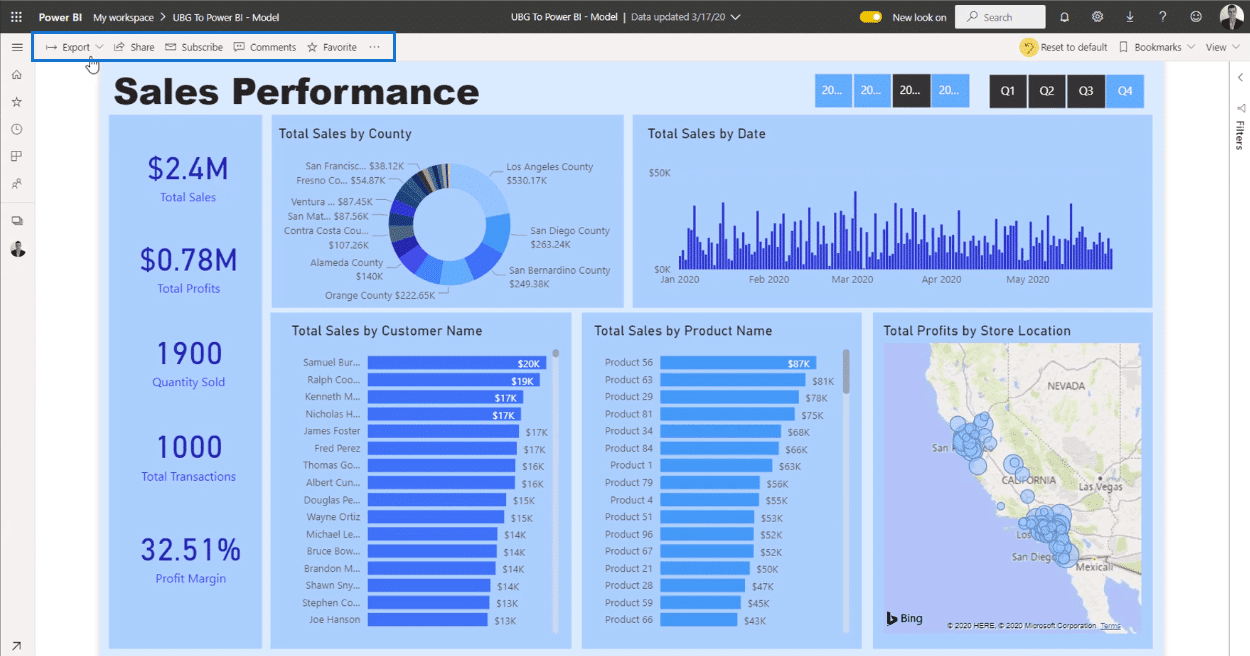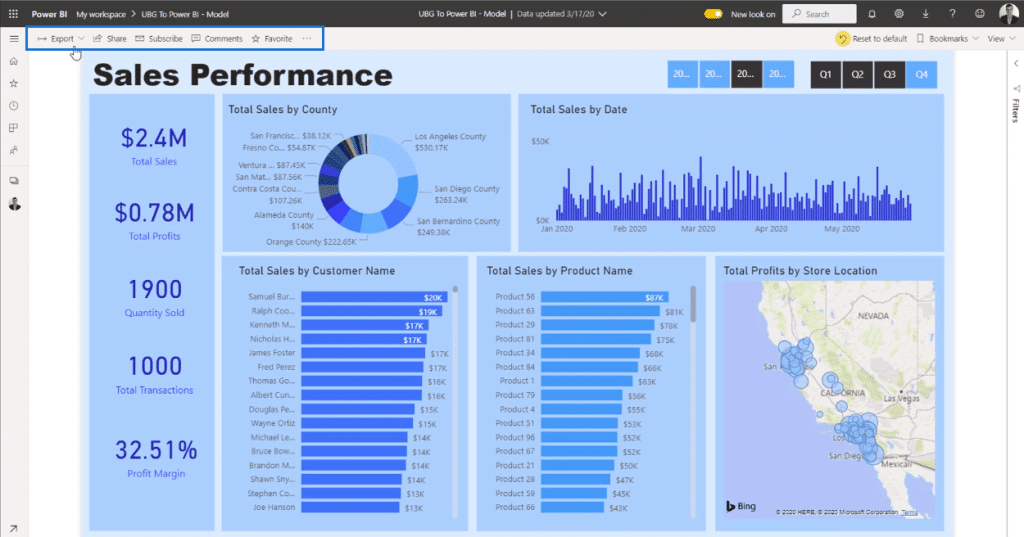 The first way is through email.

You can grant people access to your reports by sending an email. This will allow them to view and edit your reports.
If you share just the report link, they can only view the report. They still need to be granted access to edit it.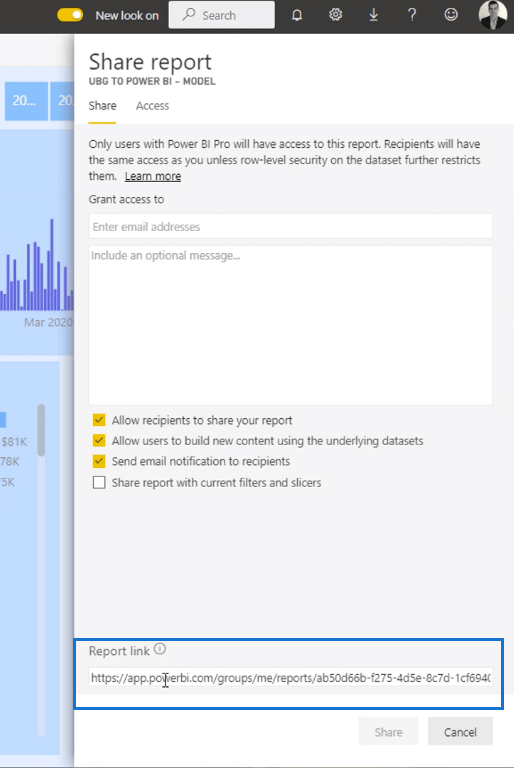 Next, you can export via PowerPoint and PDF.

This is what it looks like when exported to PowerPoint.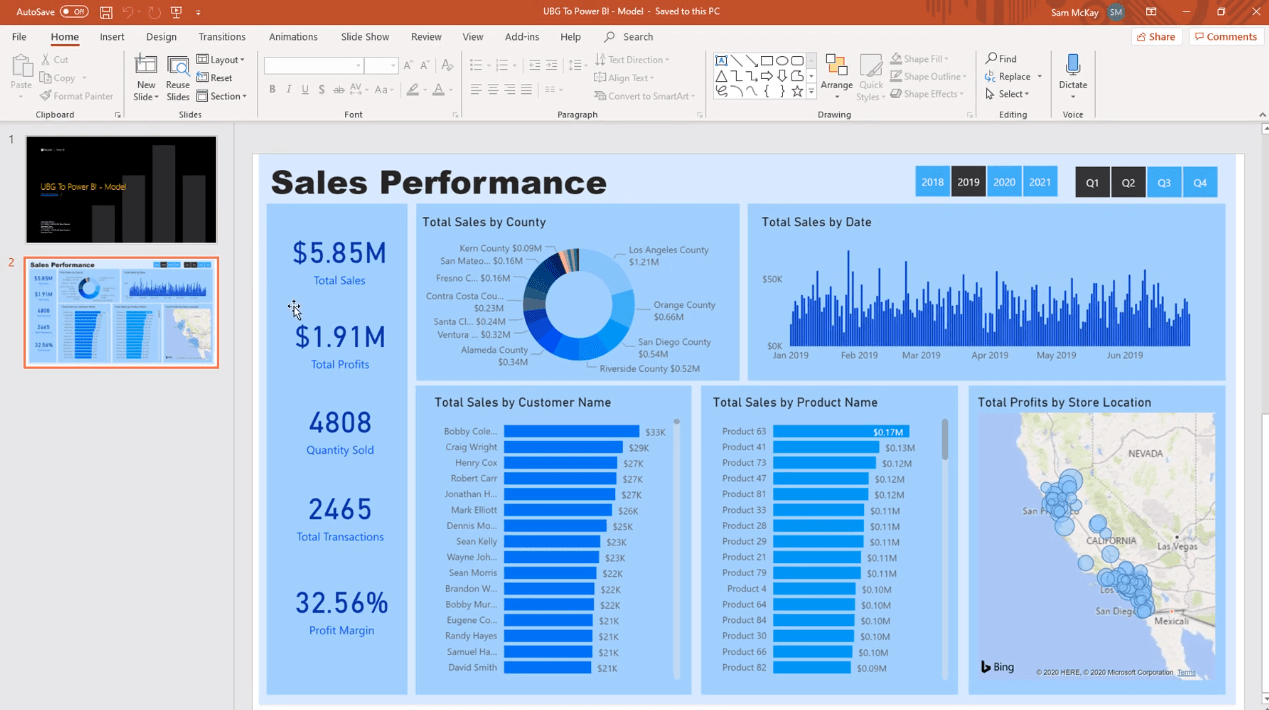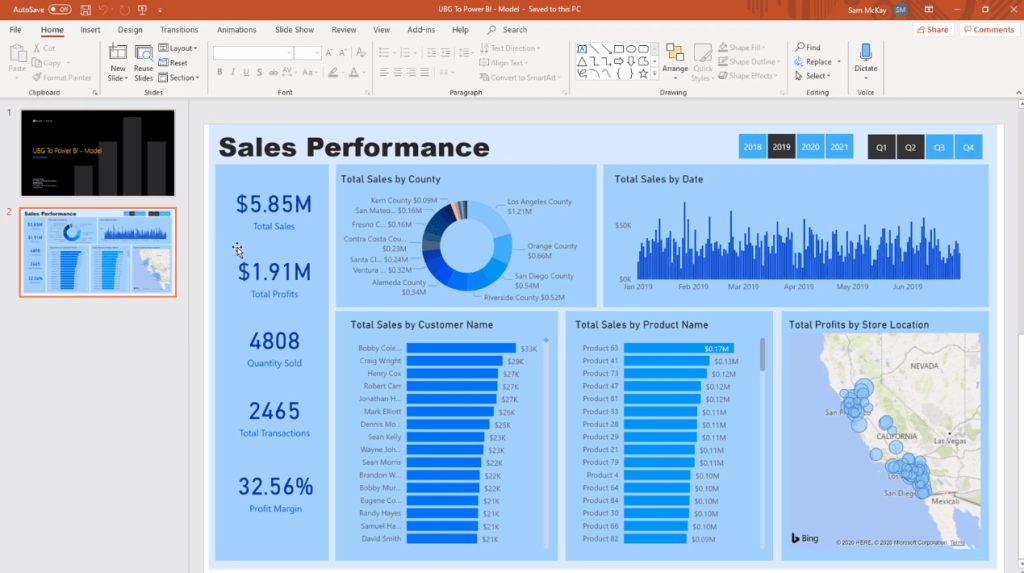 However, the report is not dynamic. It doesn't have the full functionality of a published report in Power BI online service. You can't click through the visuals to have additional insights because it's only an image.
Similarly, exporting through PDF turns the report into an image.
The third way to share reports is using Subscribe.

You can create subscriptions via email for updates on ongoing reports. For example, you can send daily or weekly emails to those who can access your reports.
Share Reports By Publishing To Web
Another way is to embed the report to SharePoint and to a website or portal with HTML code. You can also publish to the web as well.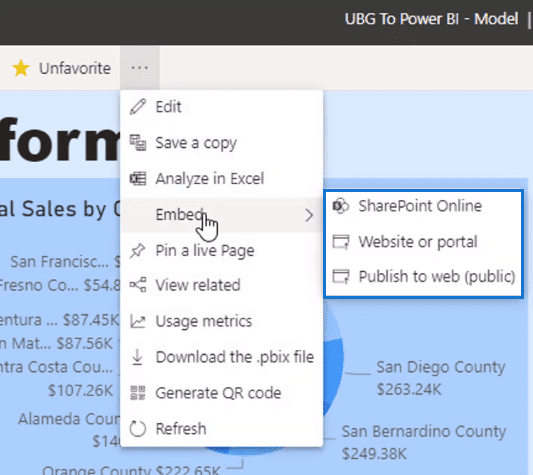 An example of a published web is the live demos in the Enterprise DNA showcase page.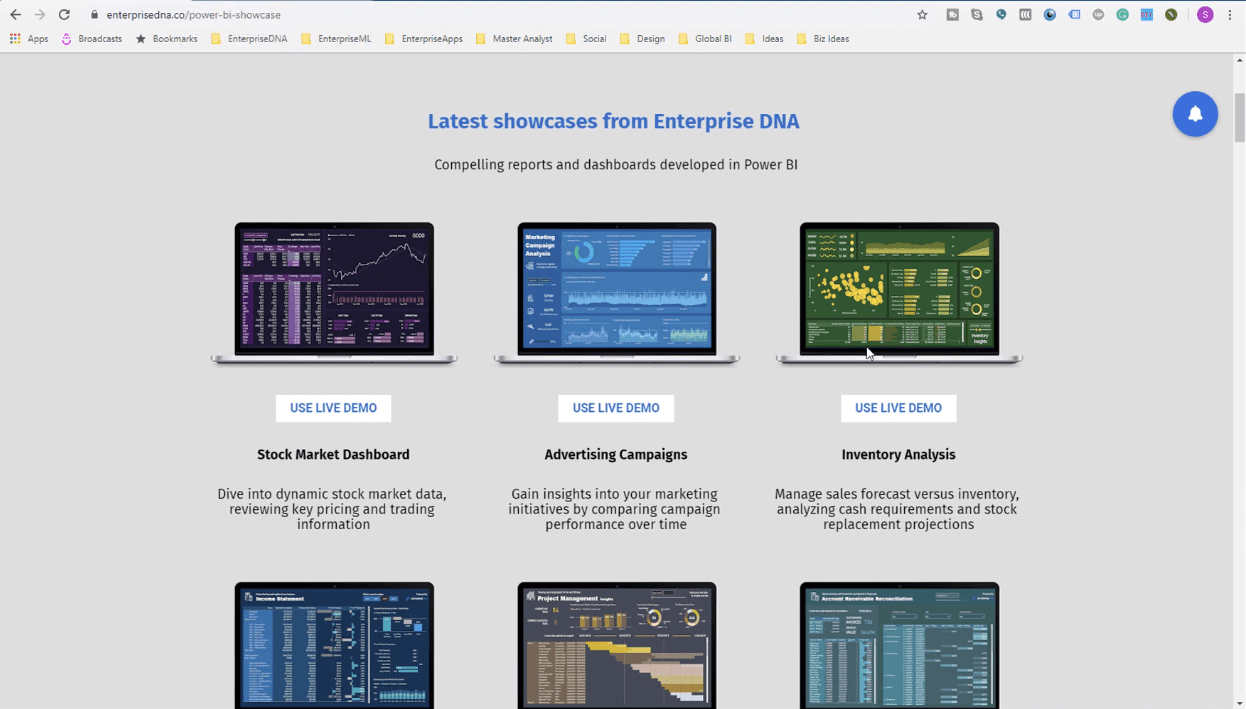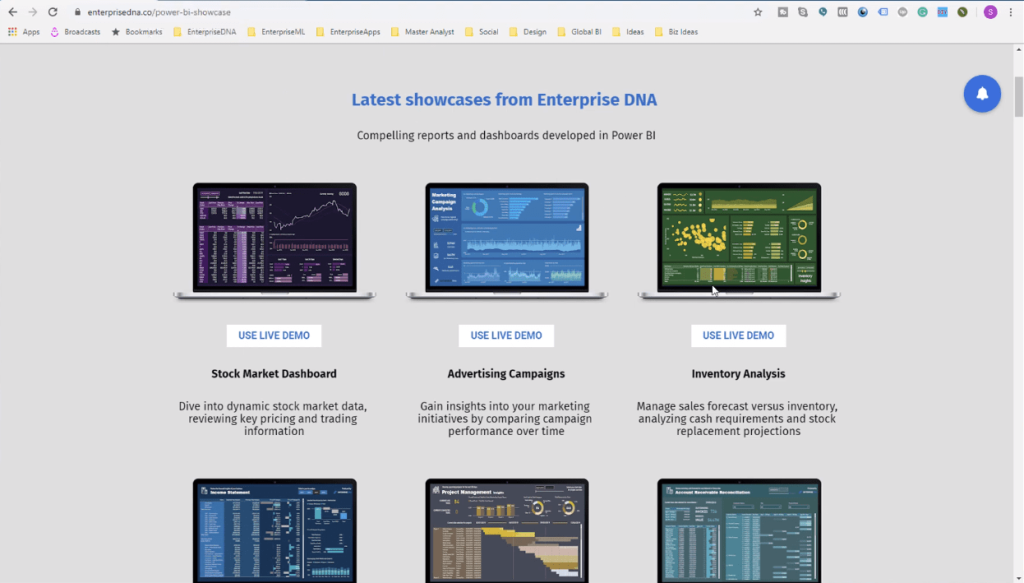 These are content stored in the online service which are published to web to be utilized. However, you can't see what's happening behind the scenes since you have to upgrade to a membership status to do this.
So, I'll publish the report by selecting Publish to web.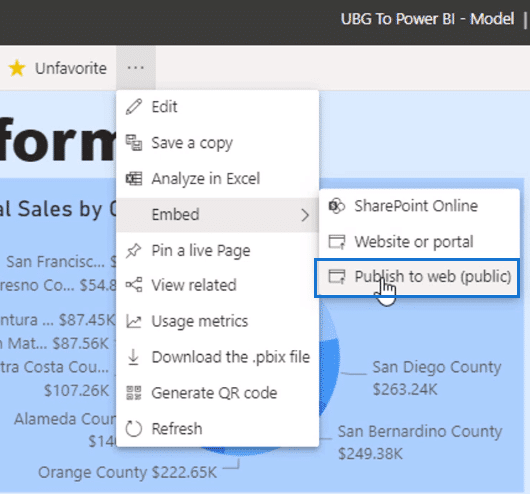 And a pop-up will appear saying you need to contact your admin. In this case, I'm the admin.

To grant myself access to publishing the report to the web, I'll go to settings and select Admin portal.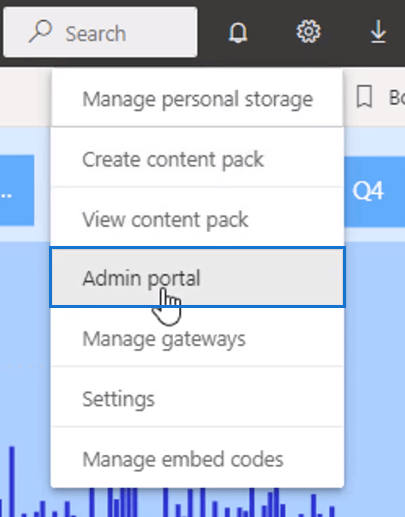 Here, I'll show what you can do from a settings perspective in Power BI.
Next, I'll go to Tenant Settings.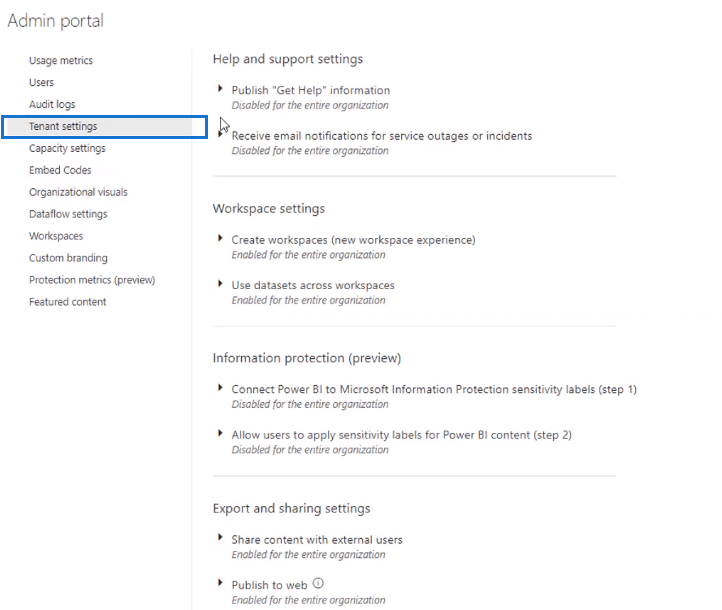 Under Export and sharing settings, I'll select Publish to web.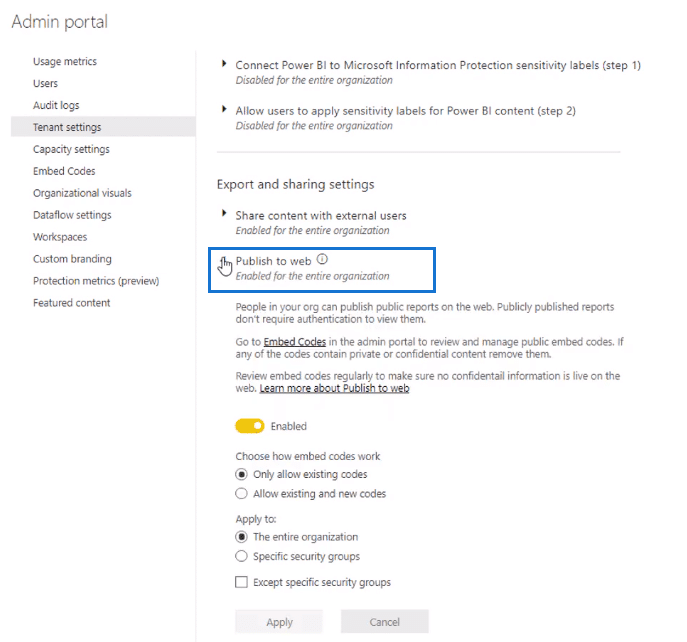 In the drop-down menu, I'll enable this feature and select Allow existing and new codes.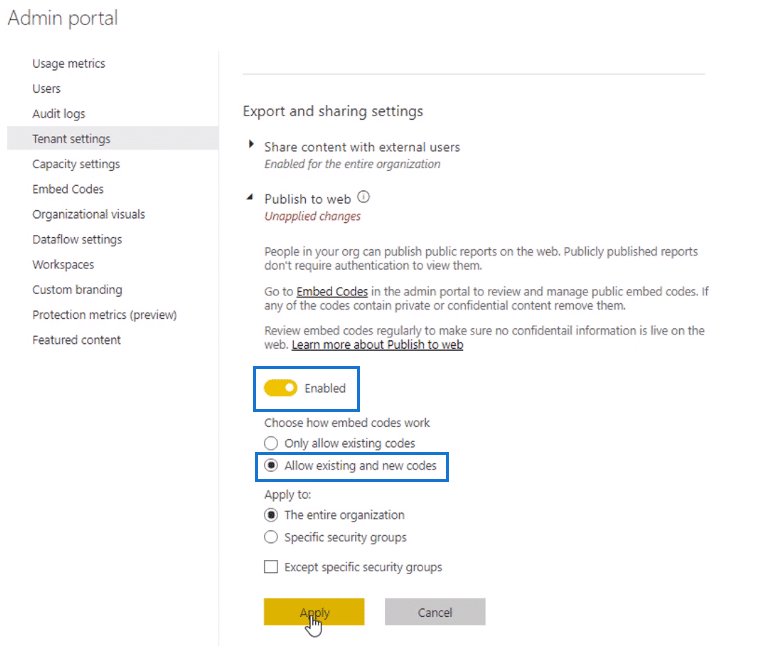 And apply all of those settings.
There are more ways that you can manage this as an organization because there is a risk when you send embed codes to people. You can customize your privacy through Row-level security.
Now I'll go back to the report through the drop-down menu here.

I'll select Publish to web again.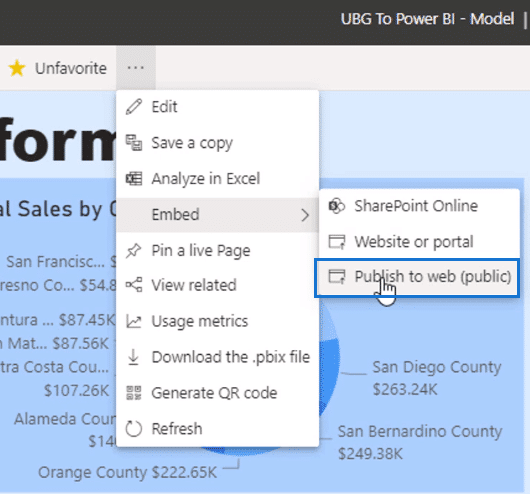 Now I'm able to embed the report. So I'll select Create embed code.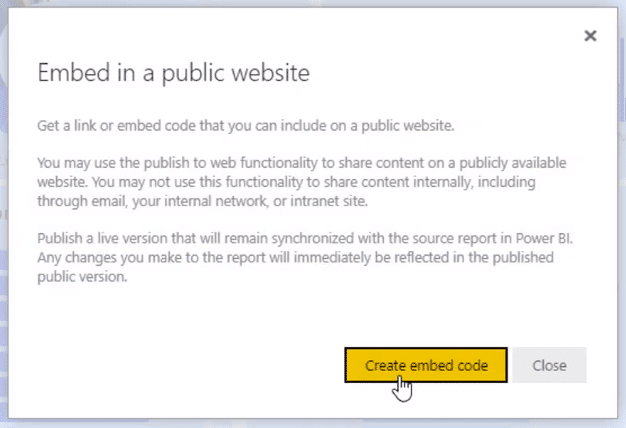 It will give a warning that your report will be public. I'll publish anyway, and agree to make it public.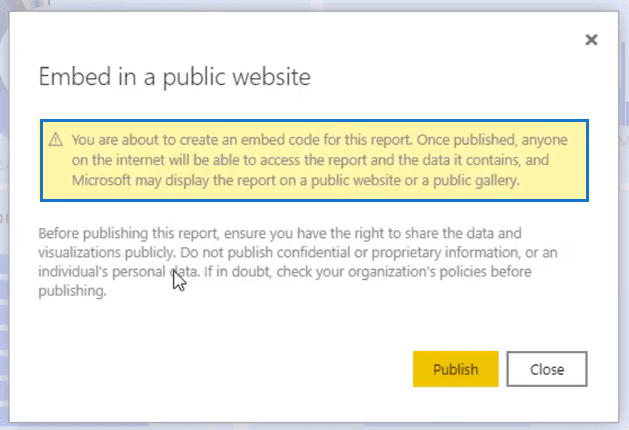 Now I have a copy of the URL of the published report.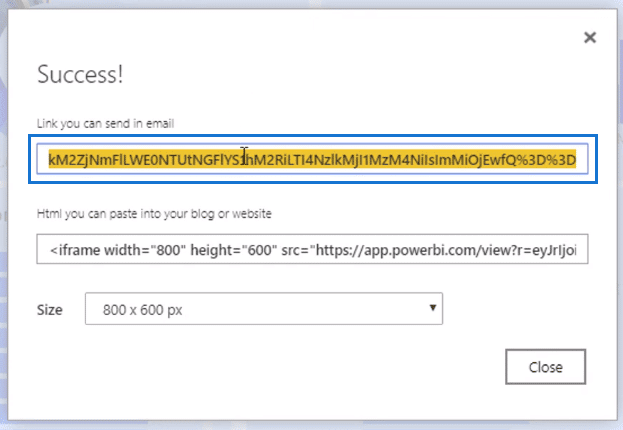 Next, I'll paste the URL in the address bar. I'll be taken to this website where my report is embedded.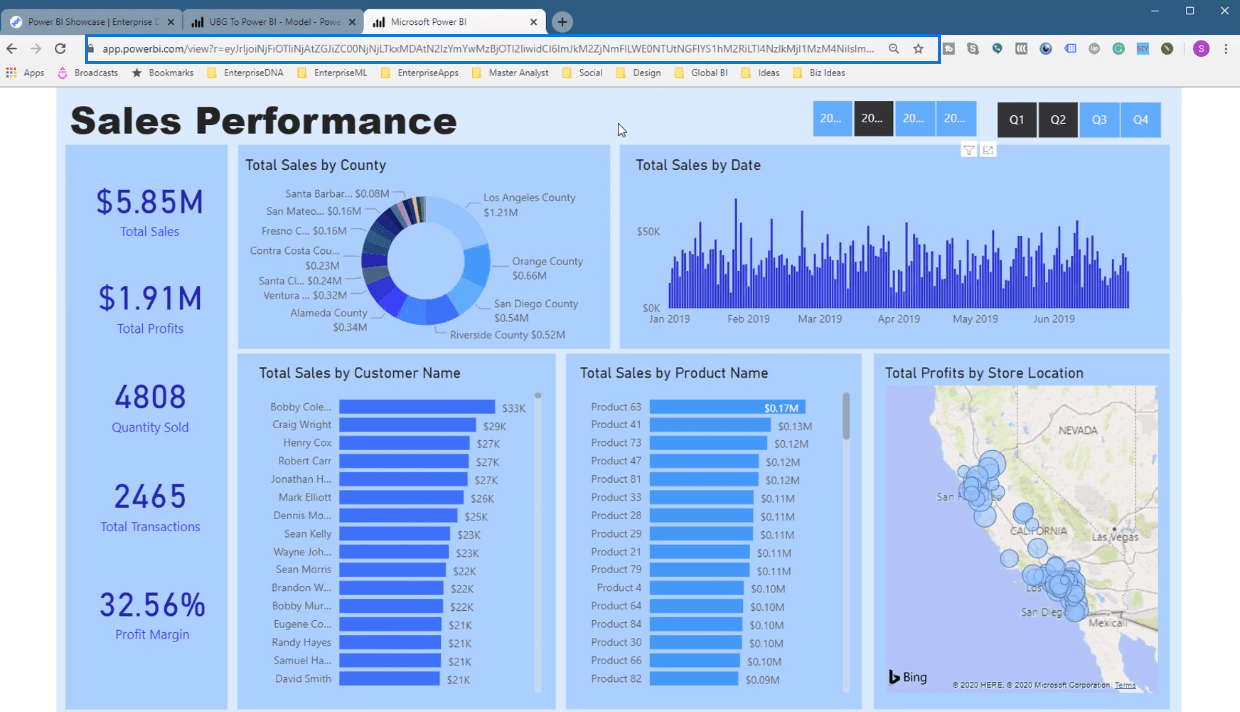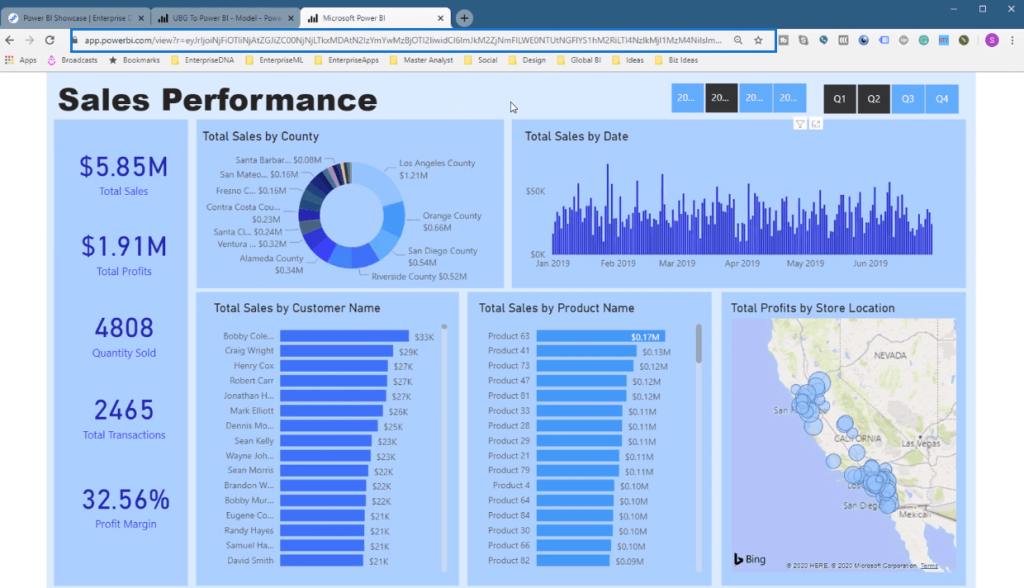 It has the same functionality in Power BI online service, which means I can click through my visuals to get dynamic insights.
This method of sharing reports is also great for prototyping.
Features In Power BI Online Service Workspace
Within your workspace, there are different options that you can use. For example, you can view usage metrics, share your reports, and analyze in Excel.


There are other options to explore here but I'll focus on Quick Insights.


When you select Quick Insights on a report, it will show insights that are good. It analyzes data sets and finds patterns in your reports.
Power BI is not replicating your insights. It recreates insights using existing data and patterns.
However, since Power BI is just guessing insights, some are useless. For example, it produces a visual of the count of locations.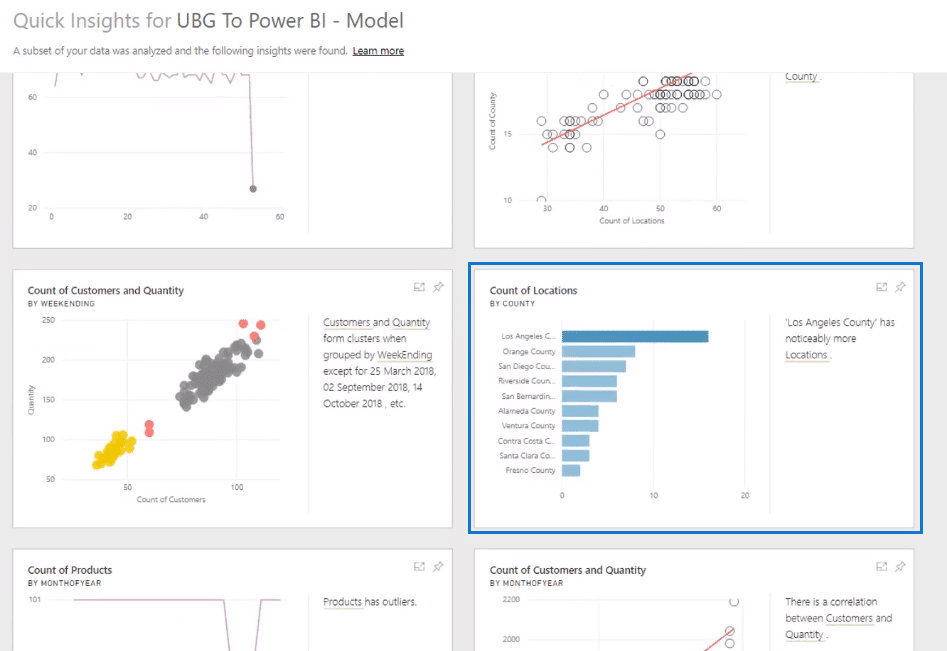 Power BI has been making improvements in terms of functionality with this feature. So, it will get better in time.
***** Related Links *****
Power BI Reporting Techniques: Setting Up Application Like Reports
Best Tips In Using The Apps Inside Power BI Online Service
Implement Row Level Security In Your Power BI Models
Conclusion
That's all for the Power BI online service. I've explained ways to share reports in Power BI and other features you can use to improve the delivery of your reports.
While publishing your report through the Power BI online service is the most effective way, these methods can give variety to what you can do with your reports.
The Power BI online service is a powerful tool, like the Power BI desktop and the query editor.
This can scale up your analytical distribution and needs within an organization. When sharing your reports, the Power BI online service adapts to your needs.
I hope you've learned something valuable from this.
Sam
[youtube https://www.youtube.com/watch?v=y5I79ntKWvM&t=389s&w=784&h=441]