Brand New Mastering DAX Calculations Course To Be Released Before End Of Year
This is a short note to notify you that we are currently completing some final edits and updates for the Mastering DAX Calculations course at Enterprise DNA Online.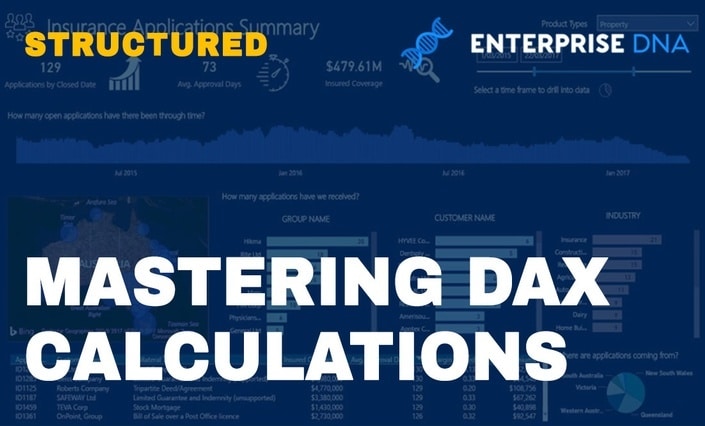 This course module has been completely renewed and updated with a whole new set of video tutorials focused on the DAX formula language.
The complete re-done course module will be released before New Year's Day 2020. This will be available for all members and those who have purchased this particular course individually.
This particular course module is one of our most popular and so a lot of time has been spent on curating all of the key information and knowledge that Power BI users need to master when working with DAX.
It's also our most comprehensive course, with close to 12 hours of video being recently recorded and edited. All important DAX topics, from beginner, intermediate to advanced level are covered in detail throughout the tutorials. In all there is around 80 unique videos packaged into this one module.
This is an exciting release so look forward to fully updating you on the entire course details once it is available on our platform at Enterprise DNA Online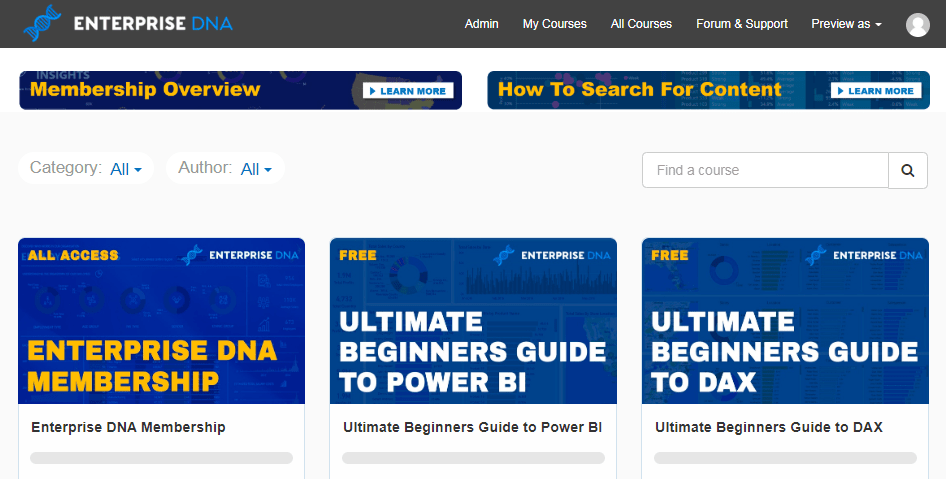 Watch out for more announcements before the new year!
Thanks
Sam