We have now officially launched our updates to the Mastering DAX Calculations course at Enterprise DNA Online.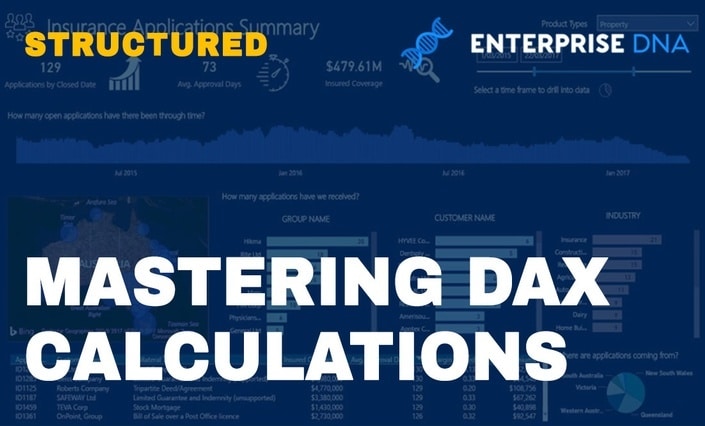 This is an exciting release for us with a complete and thorough refresh of all of our DAX content.
This course is perfect not just for anyone starting out with Power BI, but even with intermediate to advanced users, as there is plenty of new and interesting ideas and techniques showcased within the material.
Overall the content within the course is over 11 hours long. So it's incredibly detailed, with every important analytical concept using DAX covered in a thorough way.
All important DAX functions that you will use in your day-to-day development work inside of Power BI are covered in a structured way so that you can learn how to use the formula effectively when creating reports and dashboards in Power BI.
When working inside Power BI, there's nothing more important than mastering DAX calculations. That is why this is almost our most comprehensive course at Enterprise DNA Online. If you're not using DAX to its fullest, you're potentially missing out on 90% of the analytical power of using Power BI.
Hopefully you're excited to review this material if you are an existing member. All members have access to this updated content and I'm sure will get a lot out of reviewing some of the sections even if you have gone through this course historically.
If you are not a member just yet then you can also purchase this course individually or gain access to it via upgrading to an Enterprise DNA Membership. 
You can check out all of the course content at the link below.
Looking forward to your feedback.
Enjoy working through our latest course update.
Thanks
Sam