We've concluded yet another Power BI Challenge and it's quite a milestone for the Enterprise DNA team, as well as the active participants in the forum. It is, after all, our 10th challenge!
This 10th Power BI Challenge involves supplier insights. Participants were supposed to pretend that they're working with a manufacturer who needs an efficient procurement system. This system should help them validate which suppliers are delivering quality goods.
Let's see what kind of creativity the participants showed this time.
Power BI Challenges
The Power BI Challenges aim to cover different scenarios across various industries. This showcases how dynamic Power BI really is. The challenges also invite not only Enterprise DNA members, but non-members as well. Because of this, we have helped create a more collaborative environment for a lot of Power BI users regardless if they've been participating in discussions on our forum or not.
Making each challenge unique from the others has also allowed participants to find out what they're really capable of. This has become quite a learning opportunity for everyone as they find the best ways to deliver what is asked for. You can also see people in our forum asking questions and helping each other out.
Aside from the learning and collaboration happening while each challenge is ongoing, it all continues over the long term as well. The best submissions are featured in Enterprise DNA Online where members can download the report and experience how it works firsthand through the Power BI Challenge Showcase.
How do we gauge whose submission is the best? We look at the 4 pillars of an effective Power BI report – data modeling, DAX calculations, loading and transforming data and reports and visualizations.
It's interesting to see how the participants are improving as Power BI users as well. We've seen some participants who started out with simple and basic reports but are now coming up with amazing submissions combining insights and creativity. That's why we encourage those who are just starting to learn how to use Power BI to jump in and join these challenges as well.
Winners get a complimentary membership to Enterprise DNA Online. For winning members, they can pass on the membership to someone else who could potentially benefit from the access to more Power BI resources from our team. We also have a separate winner for non-members.
First-time joiners also get the chance to win an amazing package as part of the newcomer category.
Challenge #10 Winners
We admit that in this round, it took a longer time to pick a winner. As mentioned earlier, the participants just keep getting better and better with every challenge. That's why it also seems like the bar is being raised even higher each time.
But note that everyone still has a chance to win. It doesn't matter if it's your first time or if you've been submitting entries since day 1. At the end of the day, the report that delivers what it required the best possible way wins.
It's also interesting that this round brought a lot of participants, probably due to the fact that the data set in this scenario was simple and straightforward.
The winner for this challenge is @alexbadiu who managed to deliver so much insight in a single report without making it look cluttered or over-complicated.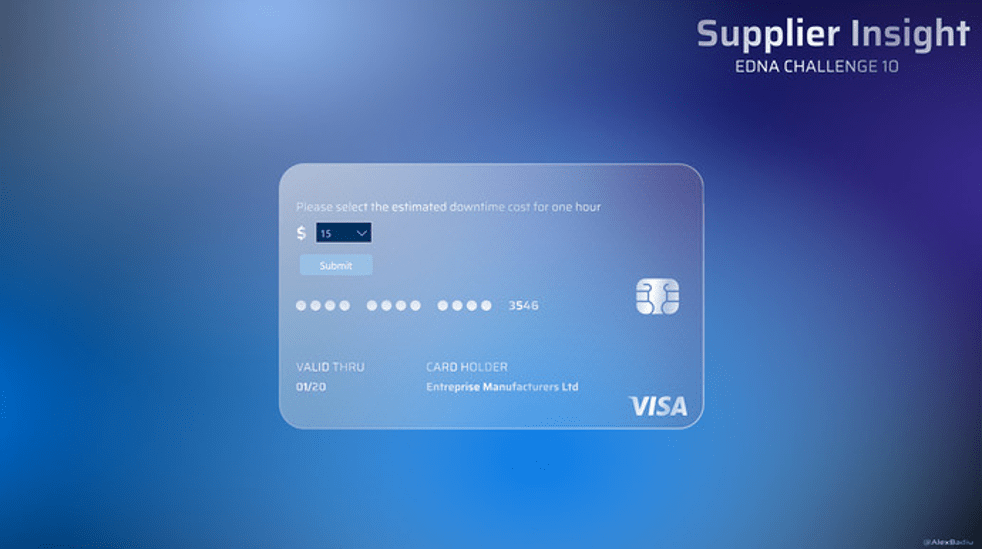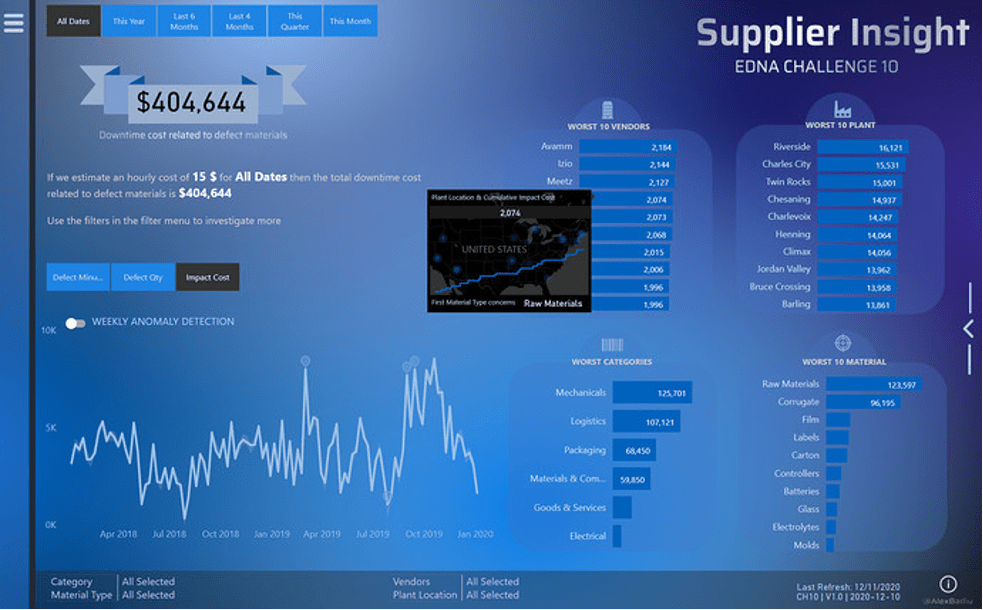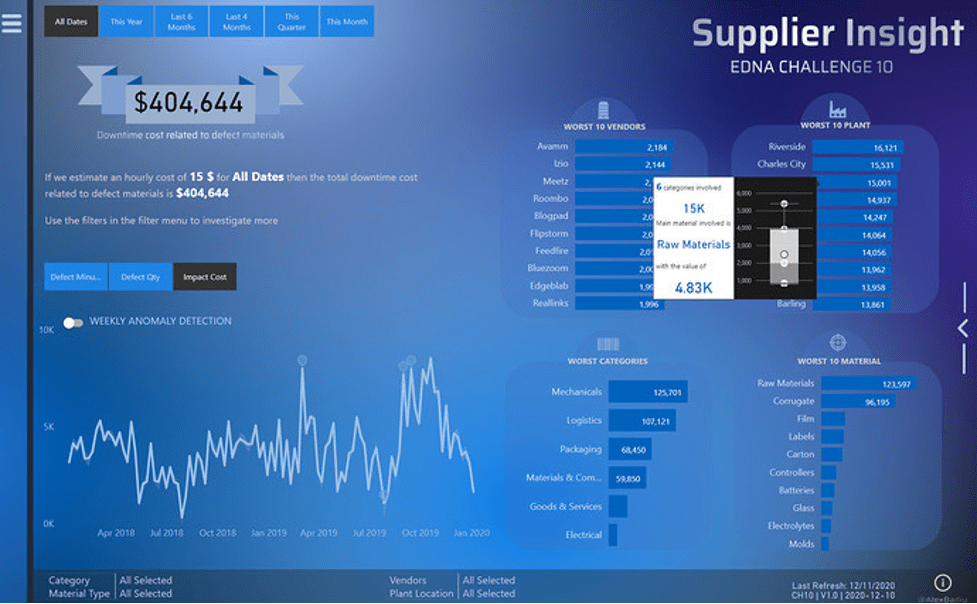 As for our non-member category, we'd like to congratulate Jihwan Kim for doing a great job in laying out as much information as possible about the data involved.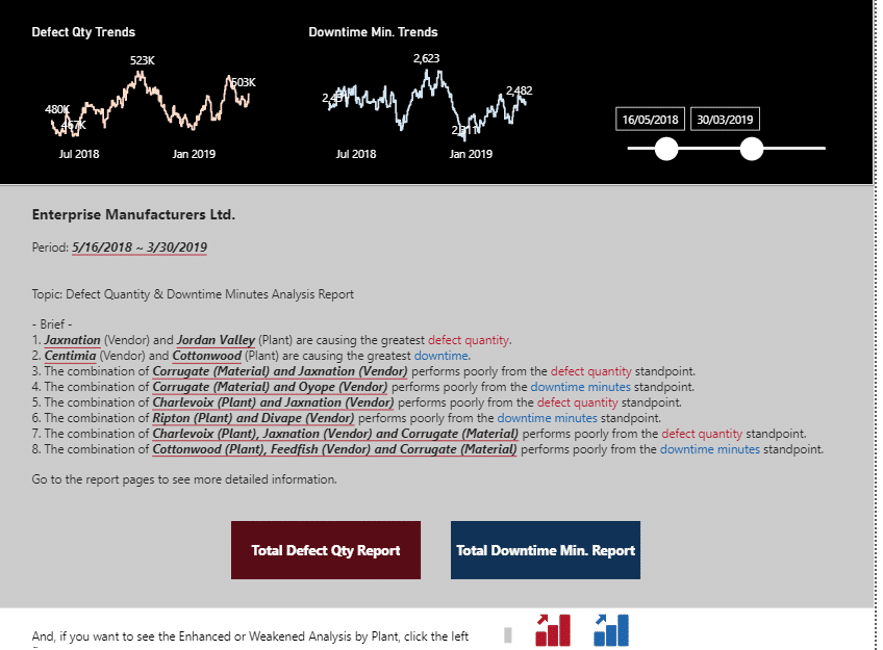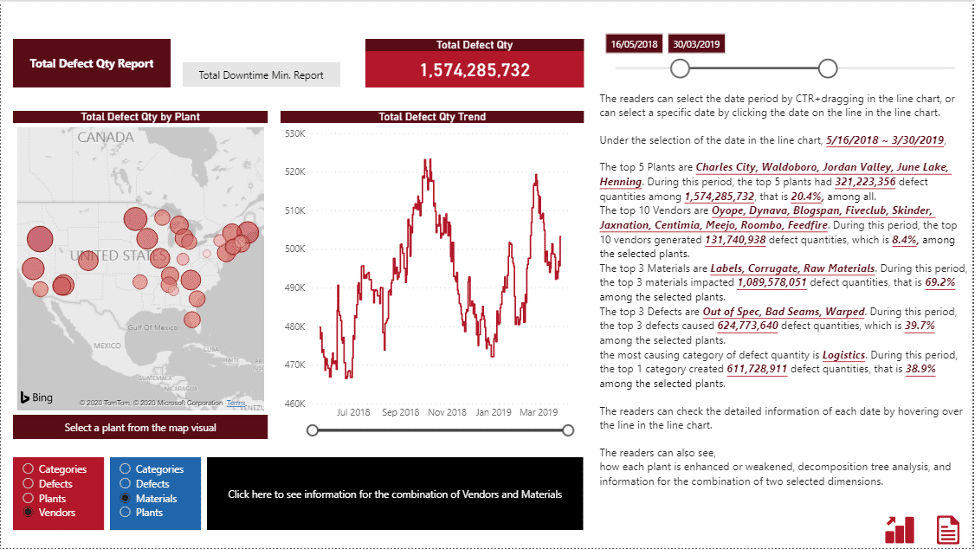 Kudos also to Jose Bressan, a first-time participant who won our newcomer challenge! His report is clean, straightforward and really covered all the bases.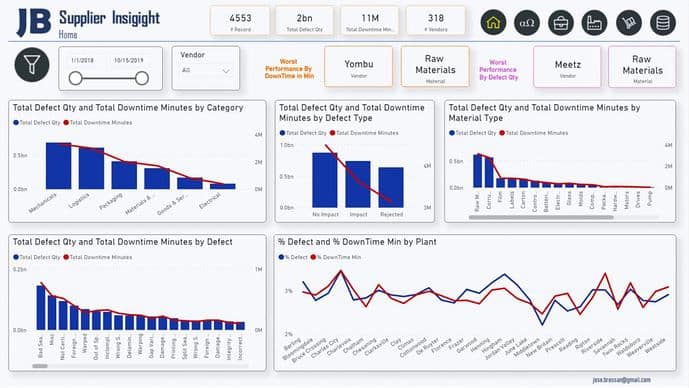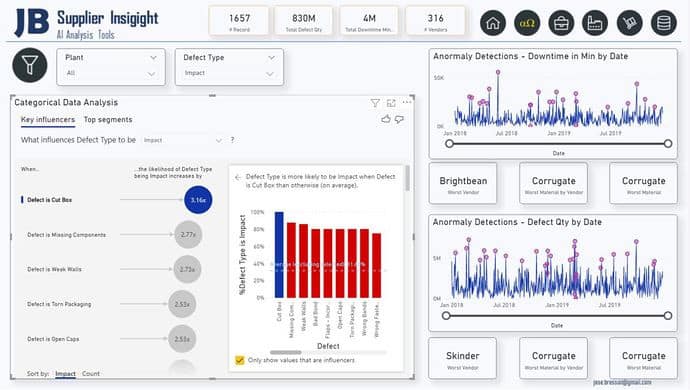 Great job to our winners and the rest of the participants!
If you want to make the challenges even more interesting by sponsoring a challenge or two, let us know! We also encourage everyone to spare us a minute or two to leave reviews on the write-ups and posts.
Stay tuned to see what we have in store for you in the next round. We're also looking forward to see a lot of you joining in these challenges and showing us what kind of magic you can work through Power BI.
All the best,
Enterprise DNA Team