This week we have made a significant decision to adjust the pricing across all course modules within Enterprise DNA Online.
We are doing this for a couple of reasons which are detailed below.
Over the last few months we have received feedback from a large cohort of Power BI users connected to Enterprise DNA who are looking to access specific content or resources that we have produced and made available on our platform.
After a detailed review of this feedback and from taking a broader perspective around how we can impact more Power BI users looking to access our platform, we have decided to reduce the pricing for individual course modules at Enterprise DNA Online.
On top of this, to make these individual courses even more accessible, we have also included a payment plan option on all modules (not including any specific resources modules).
Payment plan options depend on which course module you may be looking to access but they range from 3 to 4 months in duration.
With this innovative pricing adjustments we feel that accessing our education platform is now possible for literally any Power BI users based anywhere around the world. If you only want to access something specific on our platform, this is now very possible for anyone.
We still highly recommend exploring membership, as this gives you much broader platform access, including accessing all content, resources, support and much more that we make available.
The pricing on membership is not adjusting and is actually likely to be moved higher in the near future due to the significant value packaged together in this bundle.
In our view, Enterprise DNA Membership is by far the most comprehensive education offering enabling you to master high-level analytical work in Power BI, in the shortest amount of time possible.
For more on membership check out the link below.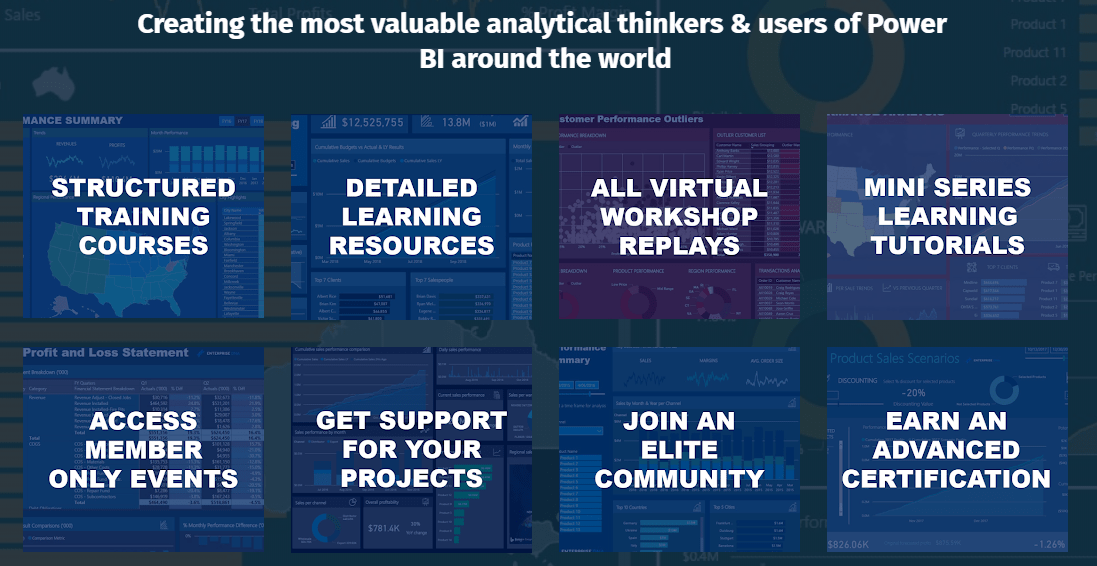 In conclusion, with this announcement individual course modules located at Enterprise DNA Online now have their pricing reduced and will continue to do so going forward. This includes pricing plans being available on all modules also.
For example, if you are just looking to master DAX, you can now access this particular course for a reduced price (50% lower than previously). Alternatively, if you are looking to just cover financial reporting analysis techniques you can access this module for a reduced price now also.
Hopefully, you are excited by these changes that we are making. It's all about our vision of impacting every single Power BI user around the world.
We think this is a positive change that will impact many, and it's also just the beginning, with much more content and resources plan in the near future.
Thanks
Enterprise DNA Team