We have recently made a decision at Enterprise DNA to make our Analyst Cloud platform now free for employers to utilise.
What this means is that any employer or project manager who needs Power BI resourcing can now access our highly talented pool of Power BI and analytical experts for absolutely free.
The Analyst Cloud has always been free for analysts who sign up so nothing will change there. The only requirement is that you have an Enterprise DNA Membership, so that we can have confidence that you are getting the best quality education on Power BI.
Why are we making the Analyst Cloud free?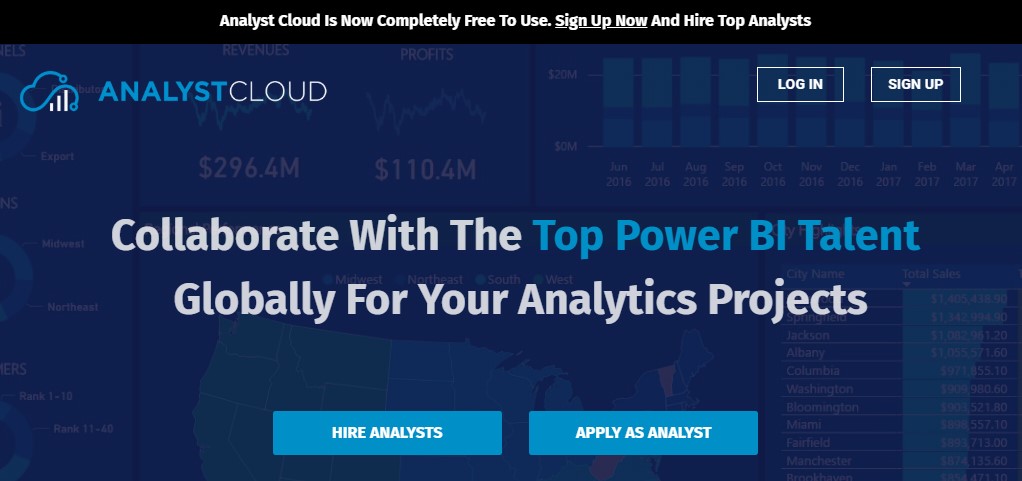 Primarily, we have made this decision because we have such a strong talent pool of Power BI and analytical experts that have been educated on our platform, and can make a huge difference to organisations or teams that require some additional resources.
We want to lower the barrier to virtually nothing for employers to utilise our online resource and marketplace.
We already have had some great traction on the Analyst Cloud, but we are hoping with this move we can have even more and we can grow it exponentially to become a substantial force in the resourcing of Power BI and analytics talent globally.
How do I use the Analyst Cloud?
This is seriously easy. All you need to do is quickly sign up to our platform through the website and almost within a couple of minutes you can be posting a job or project that will have high quality experts applying for it.
You could secure the additional resource within a couple of hours.
You have the opportunity to select between any number of analysts that might apply. Obviously the longer you wait the more time you're giving analysts to bid for your project work.
Remember also that the Analyst Cloud could be used to scale up your resource in any number of ways. If you have a big project that covers a variety of different aspects of business intelligence then you can find experts not only in Power BI but in a range of other data technologies. All based in various locations around the world and you can be confident that they have received the best education around Power BI and analytical work in a practical and commercial way.
Are there any fees from Enterprise DNA to use the Analyst Cloud?

There are absolutely no fees from Enterprise DNA. We are providing the Analyst Cloud as a niche hiring platform to find the very top talent quickly for all your Power BI and power platform requirements.
There is no ongoing subscription fee, or payment fee or any other fee for utilising our platform.
We are just purely focused on educating and creating top Power BI talent, and then giving our members the opportunities to further their experience and careers via a global platform that opens up enormous opportunities for them to showcase their talent
Conclusions on the Analyst Cloud
This is an exciting move by us at Enterprise DNA, and I'm excited to see where the Analyst Cloud can go and how quickly it can make it there with this small reduction in the barriers of entry for any employer or project manager looking to access new resources and talent with a Power BI focus.
Please don't hesitate to get in touch for any further questions on this.
Thanks
Sam