We know how excited you are about the results of the last Power BI Challenge about OEE Manufacturing Reporting, and for a good reason. It's one of the best topics we've had and has truly caused our participants to show an even higher level of analysis and creativity.
This challenge did not yield as many submissions as expected. But this could be because of how complex the actual data is. Nevertheless, the few submissions we received were so impactful, making it tough to choose a winner.
As always, we saw amazing collaboration within the community as everyone gave feedback and encouragement to each other's work. This has always been one of the best things that these challenges deliver, aside from the opportunity to level up every participant's quality of work with every challenge they take on.
Power BI Challenges
The Power BI Challenge allows participants to showcase their Power BI knowledge and skills through challenges that mimic real-life scenarios. Knowing how dynamic Power BI is, we cover a different topic, field and industry in every challenge.
These challenges serve as an opportunity for participants to have hands-on practice on situations that they might encounter in the future. It has been inspiring to see participants improving their work with every challenge they join.

The Power BI Challenge has also made an impact even to Enterprise DNA members who have yet to participate in the challenges. The reports and dashboards submitted by participants have become amazing learning tools for those who want to learn different techniques and best practices.
We compile all of these submissions in the Power BI Challenge Showcase where these reports can be downloaded as pbix files. This allows users to really dig deep into each report and find techniques that they could apply to their own work.


How are submissions judged? To truly find the reports that stand out, we base the decision on the four pillars of a great Power BI report — loading and transforming data, data modeling, DAX calculations, and visualizations.
Challenge winners receive a complimentary Enterprise DNA membership, which gives them access to an endless number of resources that would help them level up their Power BI knowledge.
Challenge 18 Winner
As mentioned earlier, we received less entries compared to the last challenge. But this small batch of submissions really impressed us and made this a tough decision.
Overall Winner : Paul Gerber
Congratulations to Paul for bagging the prize. His work showed amazing creativity, making his report aesthetically pleasing at every turn. He also managed to cover all the bases and gave us so much insights on the data given.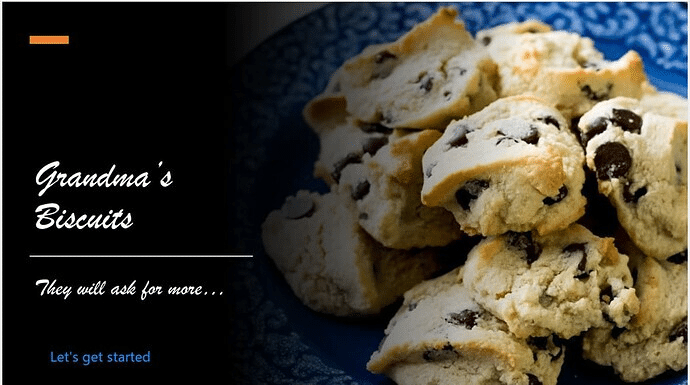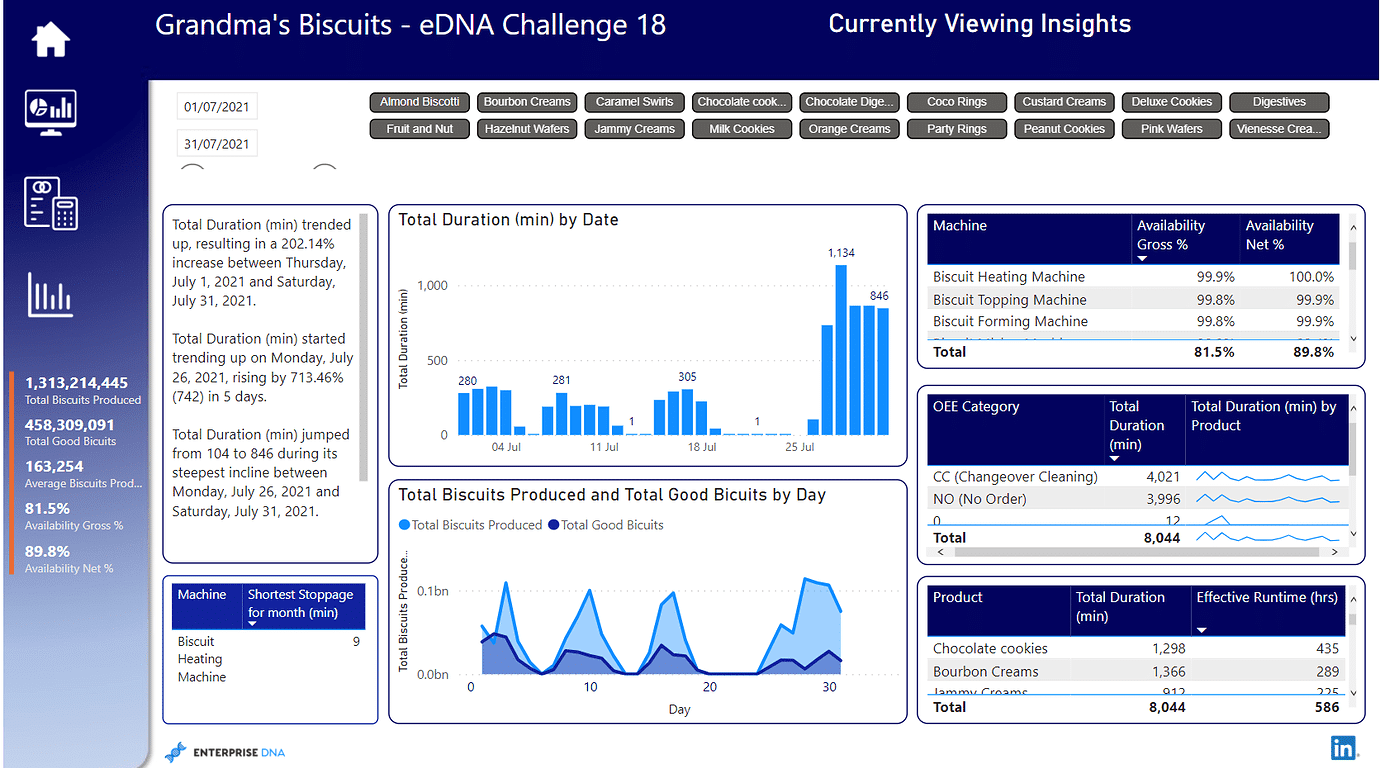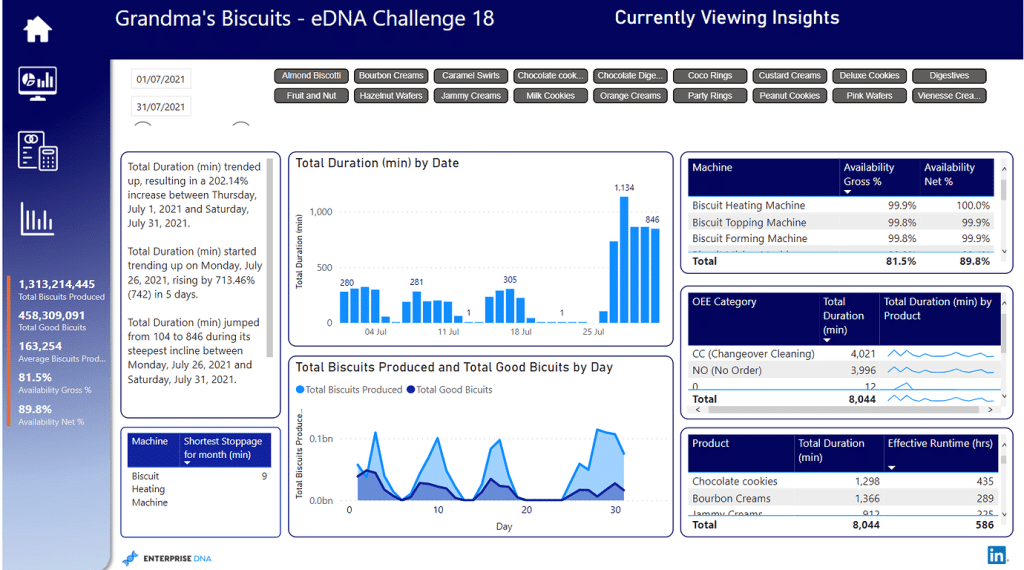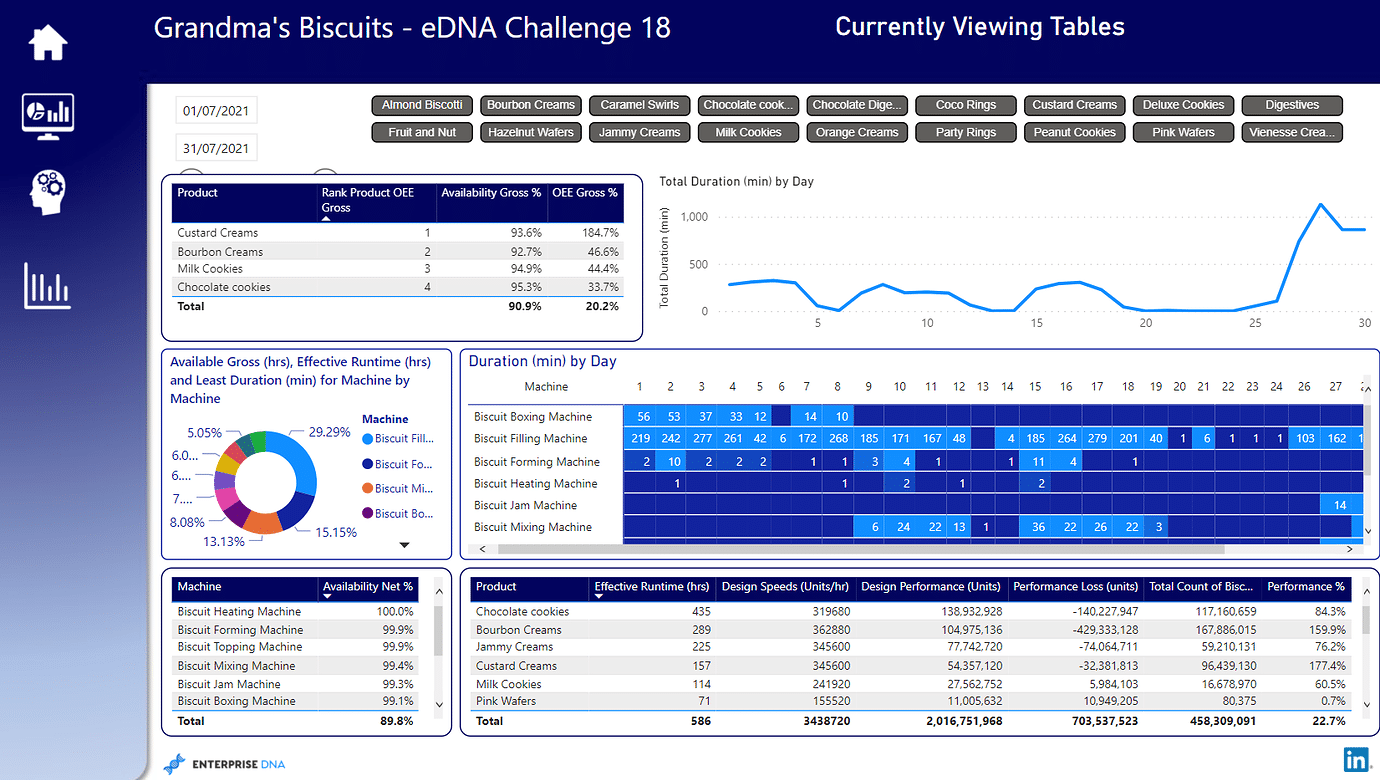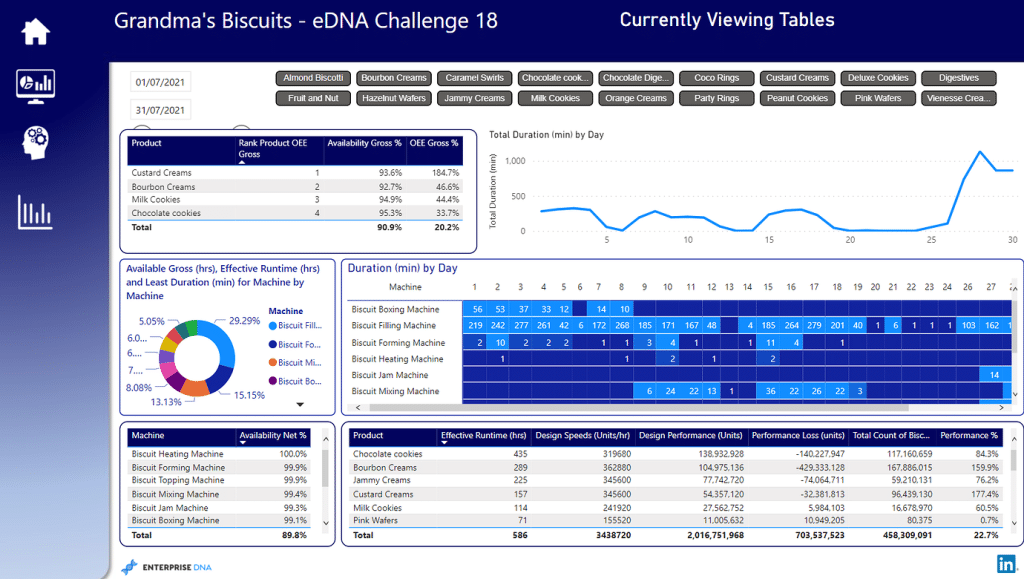 Seeing Paul's work, it's obvious that he really put in a lot of time to learn the ins and outs of OEE manufacturing. Every detail was excellently delivered.
Again, congratulations to Paul and we look forward to more amazing submissions from you!
If you haven't participated in any of our challenges yet, stay tuned for the next one. We're excited to see what you come up with.
All the best,
Enterprise DNA Team