In this tutorial, you'll learn how to create a Master Reporting Planner in the Analyst Hub to organize Power BI reports.
A Master Reporting Planner is similar to a Data Pipeline Planner. But instead of data, the reporting planner helps you prioritize reports from each department in your organization.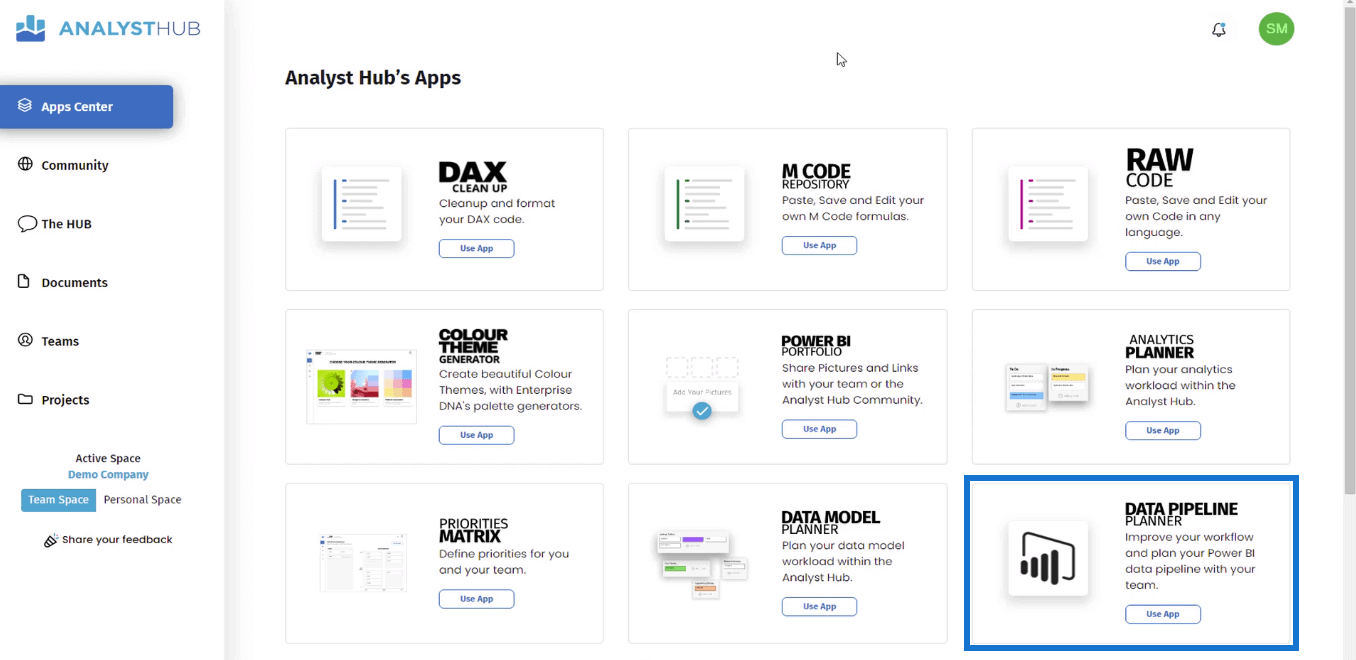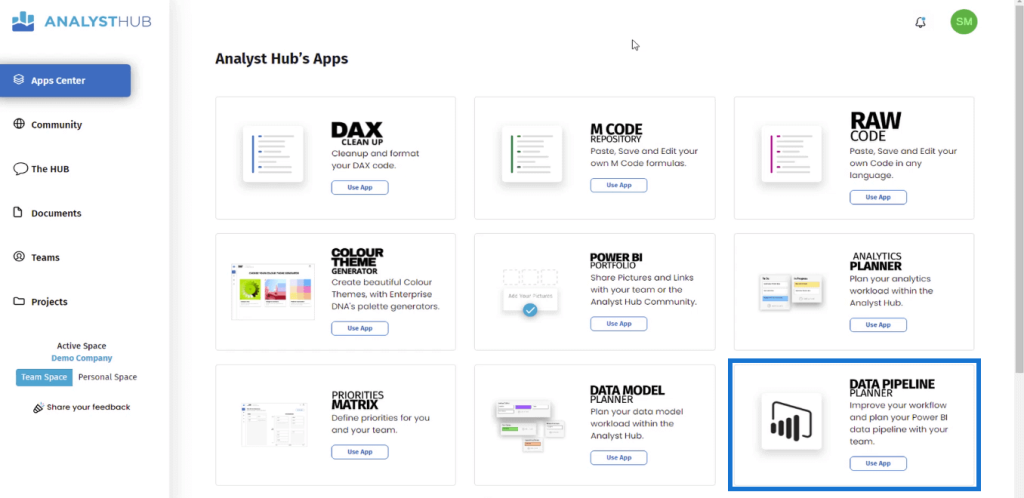 Creating A Master Reporting Planner For Power BI Deployment
To create a Master Reporting Planner, open a new Analytics Planner document in the Analyst Hub. Then, list out the different departments or workspaces in your organization.


In each workspace, list out the different reports found in your core reports document. For example, the finance department has four core reports.
You need to copy these core reports and list them out in the Master Reporting Planner document.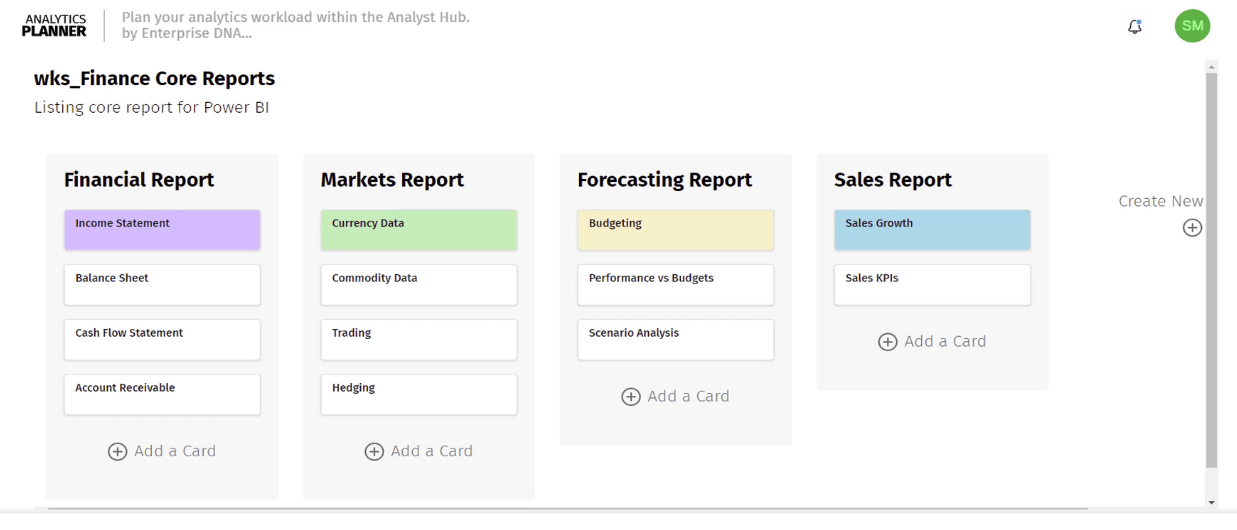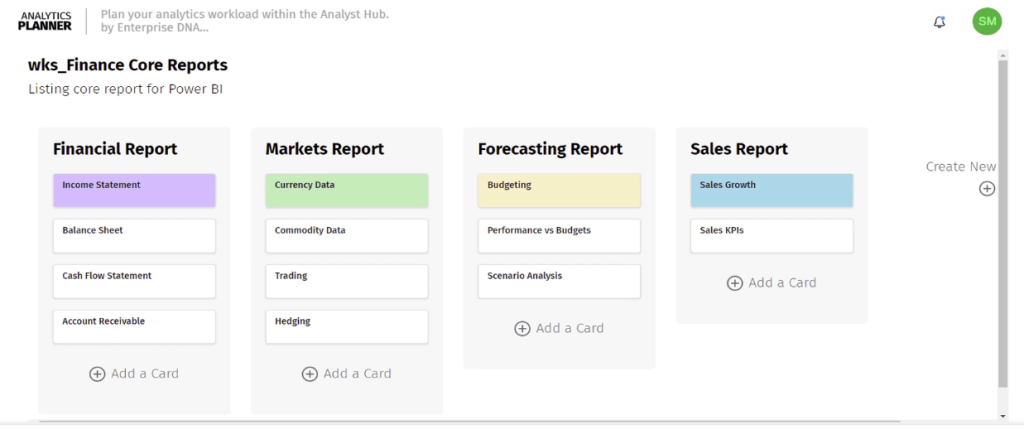 Do this for each workspace. You can also apply a color-coding scheme to add distinction between core reports. In this case, red signifies reports with the highest priority while blue represents second priorities. Purple, on the other hand, is used to note reports that are still in the idea and planning phase.
You can choose your own color-coding scheme and decide their significance based on what fits your organization best.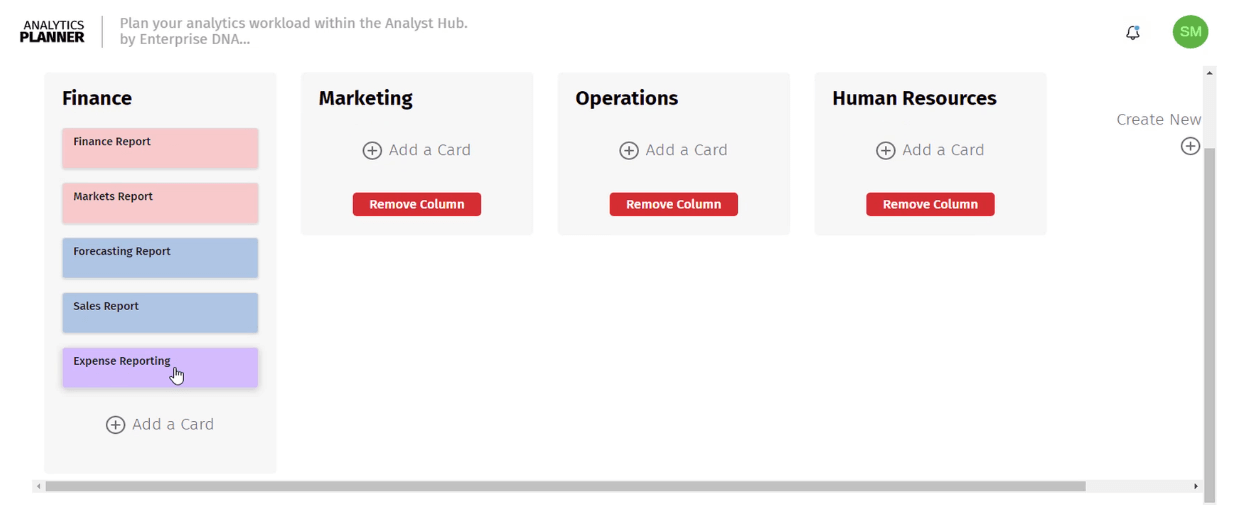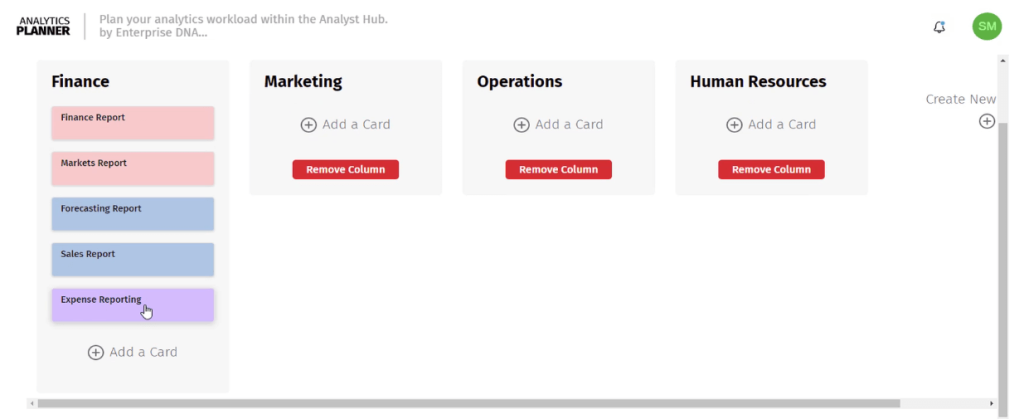 You can also write a comment containing the meaning of the color-coding scheme you used. This will give other users an idea on how their reports should be prioritized.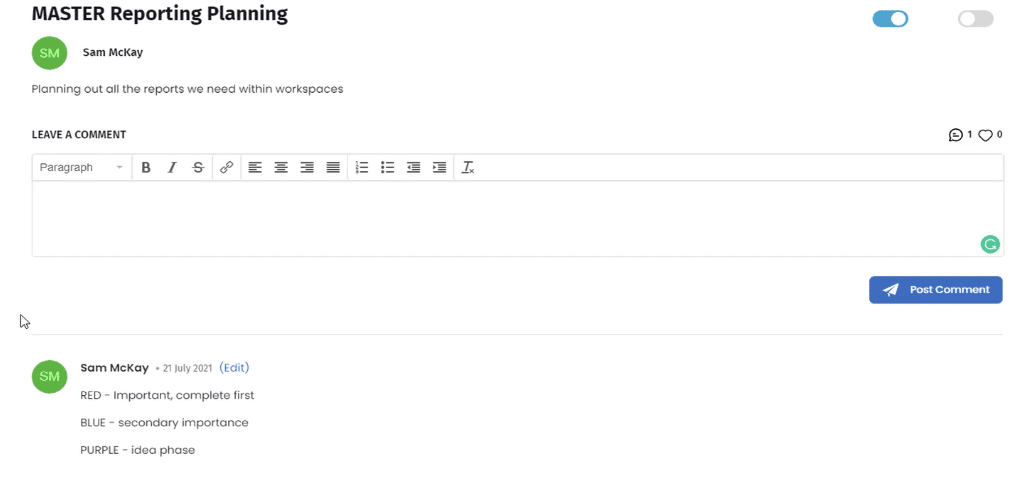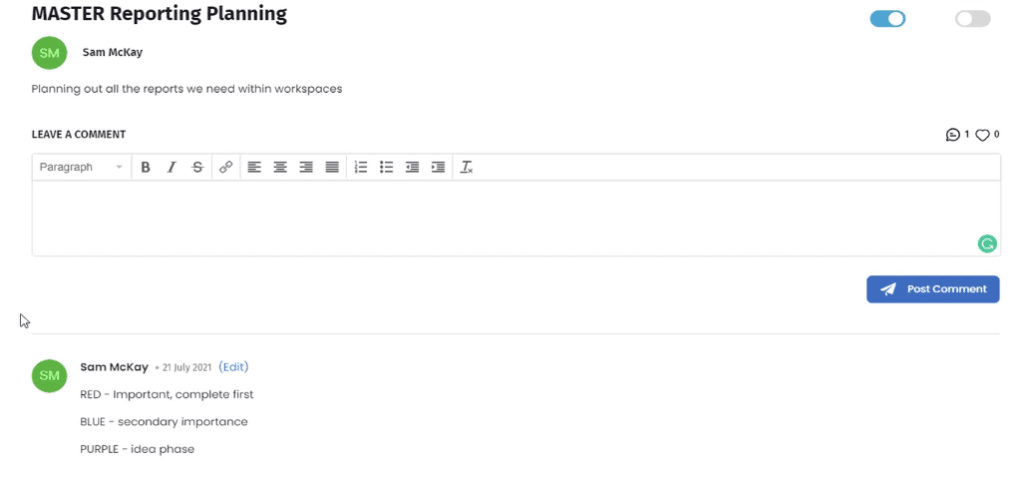 Importance Of A Master Planner During Power BI Deployment
A Master Reporting Planner gives you a central plan on all the key reports within different workspaces. The content can also be changed and revised over time depending on business requirements.
It's best to create a reporting planner while collaborating with other individuals or teams. This will ensure that it contains information based on a developer and user perspective.
It's also important to create this document during the planning stages of Power BI deployment. This gives users a source of reference when creating reports in the future. Prioritizing reports helps streamline the creation process.
From an analytics point of view, you'll be able to easily manage and document data that's flowing in between reports. You'll also understand the best method of data distribution between users.
***** Related Links *****
Power BI Project Planning: Discovery & Ingestion
Using The Power BI Data Analytics Planner In The Analyst Hub
Power BI Implementation Plan For Organizations
Conclusion
When you use the Analyst Hub's tools, specifically the Master Reporting Planner, you're able to efficiently plan and prioritize your Power BI reports.
Planning and prioritizing reports in Power BI help ensure that resources, such as time and budget, are allocated effectively. By focusing on the most important reports, organizations can ensure that they are getting the most value out of their investment in Power BI.
It also helps improve collaboration and data sharing among team members. By creating a clear and consistent report development process, team members can improve data sharing, analysis, and report collaboration. It will also improve data governance and security by ensuring that the data is used for the right purpose.
All the best,
Sam McKay