Over the last couple of years, the Enterprise DNA TV channel has grown from strength to strength.
We've gone from a low base of 0 subs up to now almost 20,000 subscribers and over 250 unique videos that can be viewed and watched by all Power BI users around the world.
Currently, we average around 150,000 views per month on the channel, with over 2 million views in total over the last couple of years.
To celebrate this growth I've decided to launch into another 30 for 30. This is where we'll be releasing 30 video tutorials over 30 days on the Enterprise DNA TV channel.
I still feel there's no better way to highlight new ideas and Power BI development tips than through video and that why this continues to be the focus for Enterprise DNA, both on our youtube channel but also with our comprehensive training content at Enterprise DNA Online.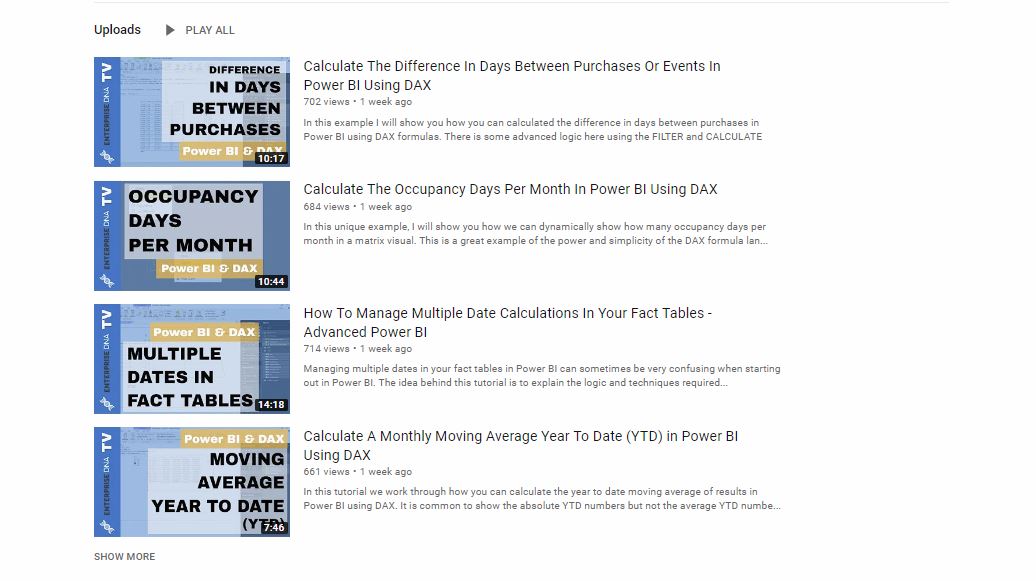 The ideas that we'll be covering over the next month will be across a wide range of development concepts. From tips and tricks, unique calculation ideas, to reviewing some of the showcases that Enterprise DNA has released recently.
Certainly, check out the Enterprise DNA TV channel on YouTube via the link below to view all these tutorials as they are released.
Remember to subscribe to get hold of all the latest releases as soon as they become available.
Look forward to getting this great content out to you over the next month.
Thanks
Sam