The results are in and we've wrapped up yet another round of our Power BI Challenge! Challenge #4 focused on delivery app data with a unique scenario that not everyone has dealt with before.
Knowing that this covers an industry that not all of us have backgrounds in, the quality of the submissions were really impressive. It further justifies our stand that Power BI truly is an amazing tool, delivering in-depth insights regardless of what industry you belong to.
Power BI Challenges
The Power BI Challenges are launched bi-weekly on the Enterprise DNA Forum. Each challenge features a unique scenario applicable to a given industry, allowing participants to explore the possibilities of how they would deliver solutions if it were to happen to them in real life.
These challenges prove to be a great way to share best practices and create learning opportunities for the entire community. It has also helped push Power BI users to really dive deep into Power BI and find more ways to maximize the tool.
The Enterprise DNA team reviews every submission with care and decides who bested everyone else in every round. We use the 4 key pillars of a great Power BI report to come up with the winner.
The 4 key pillars are:
Loading and transforming data
Data modelling
DAX calculations
Report and visualizations
Not only do participants get the amazing opportunity to grow as a Power BI user and master its many uses, they also get the chance to win a complimentary membership to Enterprise DNA Online. This in itself is a valuable prize as it unlocks the door to even more knowledge, resources and insights in using Power BI.
Since this is the 4th installment of the Power BI Challenges, we're seeing even more analytical minds joining in and using creative solutions to the given scenario.
Challenge #4 Results
As with previous Power BI Challenges, we posted the data set to be used on the Enterprise DNA Forum.
In Challenge #4, a consultancy firm implemented an app that's meant to improve the client's delivery process and fulfilment from warehouses to stores. The challenge is for participants to find a way to evaluate how effective the app is and gauge the impact it had on the client's business.
Sam really had fun with this challenge, especially since it involved data that he has not worked with in the past. He found the date and time data to be tricky to deal with, so he maximized the use of the query editor to break everything down.
Haroon agrees with this, saying that the date and time data proved to be the biggest nuisance in this challenge. He highly recommends watching Sam's video to see how this can be dealt with efficiently.
The challenge required 3 main areas to be showcased:
The number of manual scans
The number of damaged labels
The amount of time spent in a store
But a lot of the participants went the extra mile, adding advanced logic around the locations of the store and warehouses.
All the submissions were creative in their own ways, but only one has to be declared a winner. Let's give a huge round of applause to @alexbadiu who covered all the bases with his cleanly laid out report!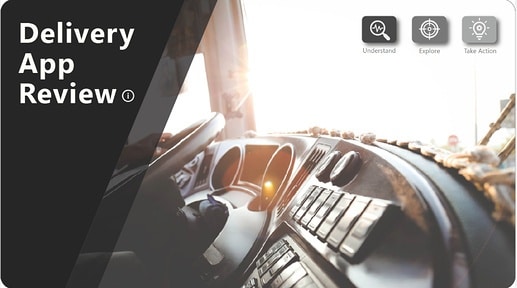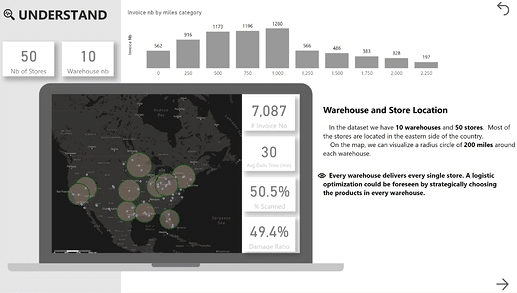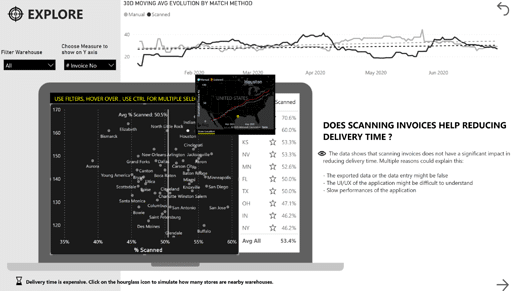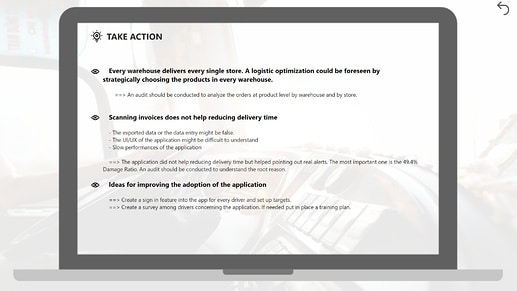 The robust analysis and creative design really made his work stand out.
Well done, @alexbadiu!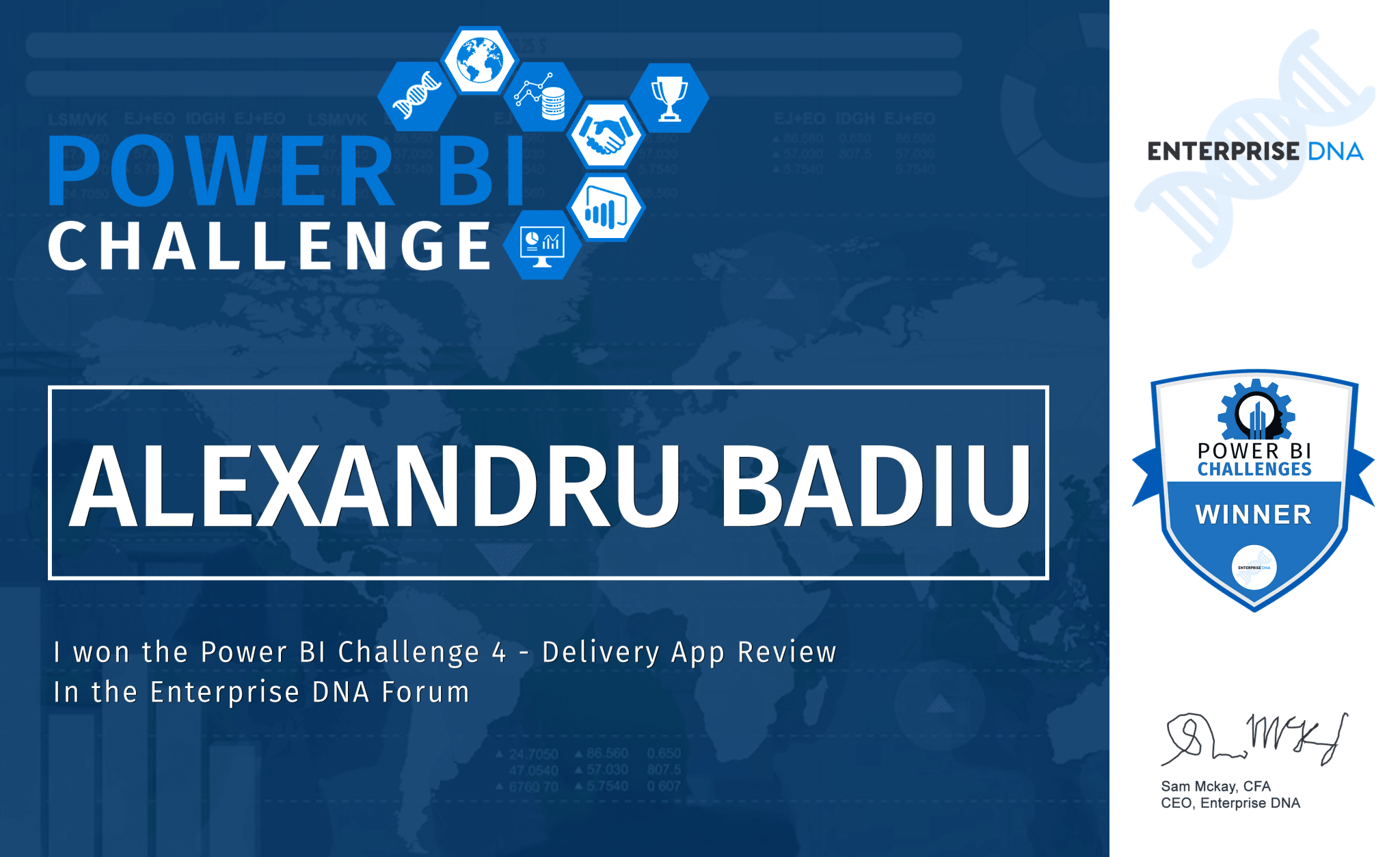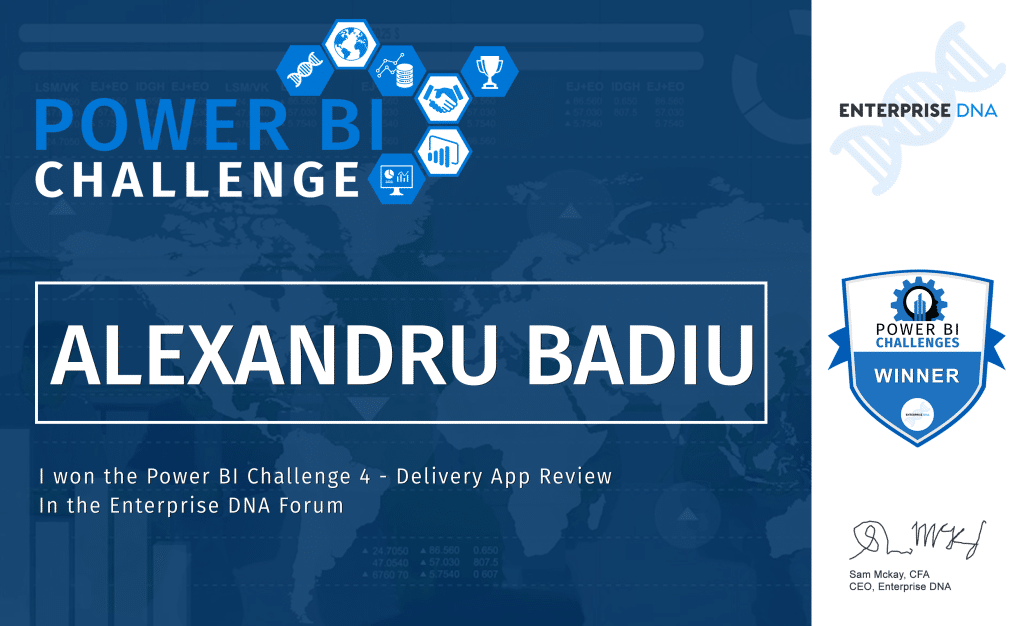 As for our non-member participants, the winning entry is from Mudassir Ali who delivered an excellent report that covered all the asks of the brief and implemented some great techniques.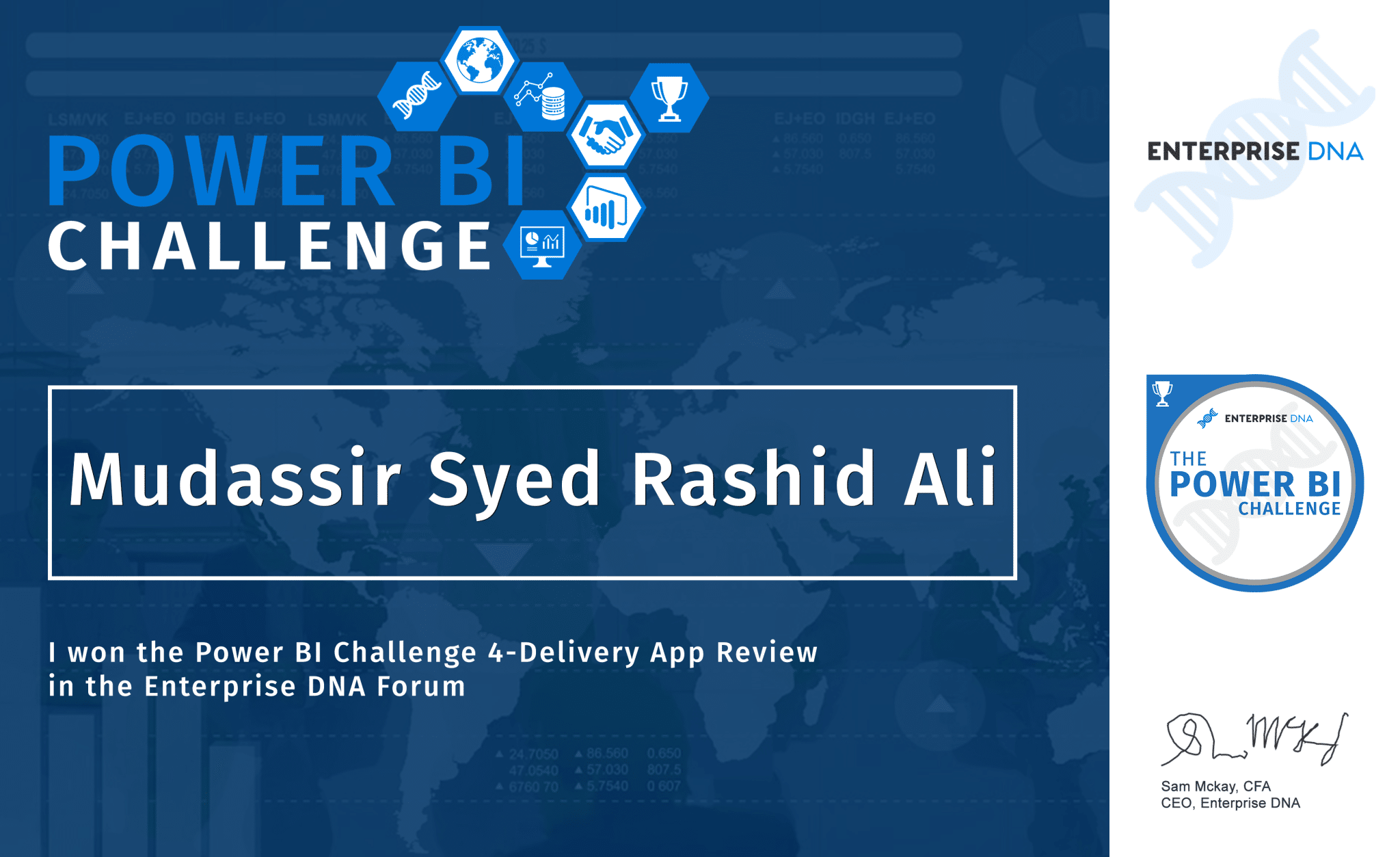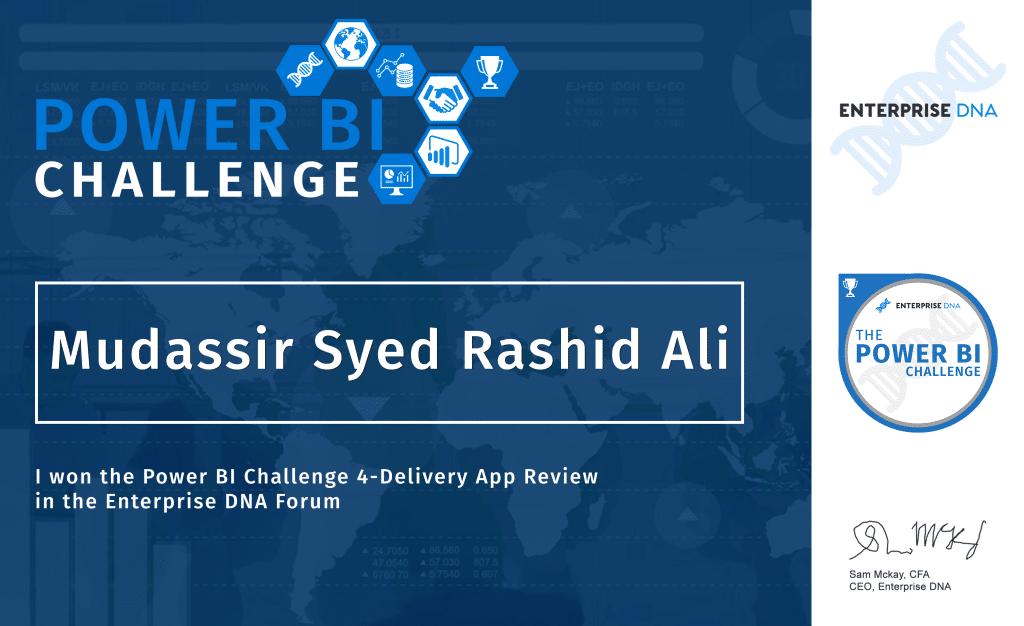 He used a technique that involved clickable cards, providing better context around his calculations. We just loved this approach and we're sure we'll be considering this approach in future projects we'll be working on.
Especially when you're working with a lot of data, it may feel that balancing the numbers and the context behind it is a challenge. But this winning technique shows us that we can do all these seamlessly.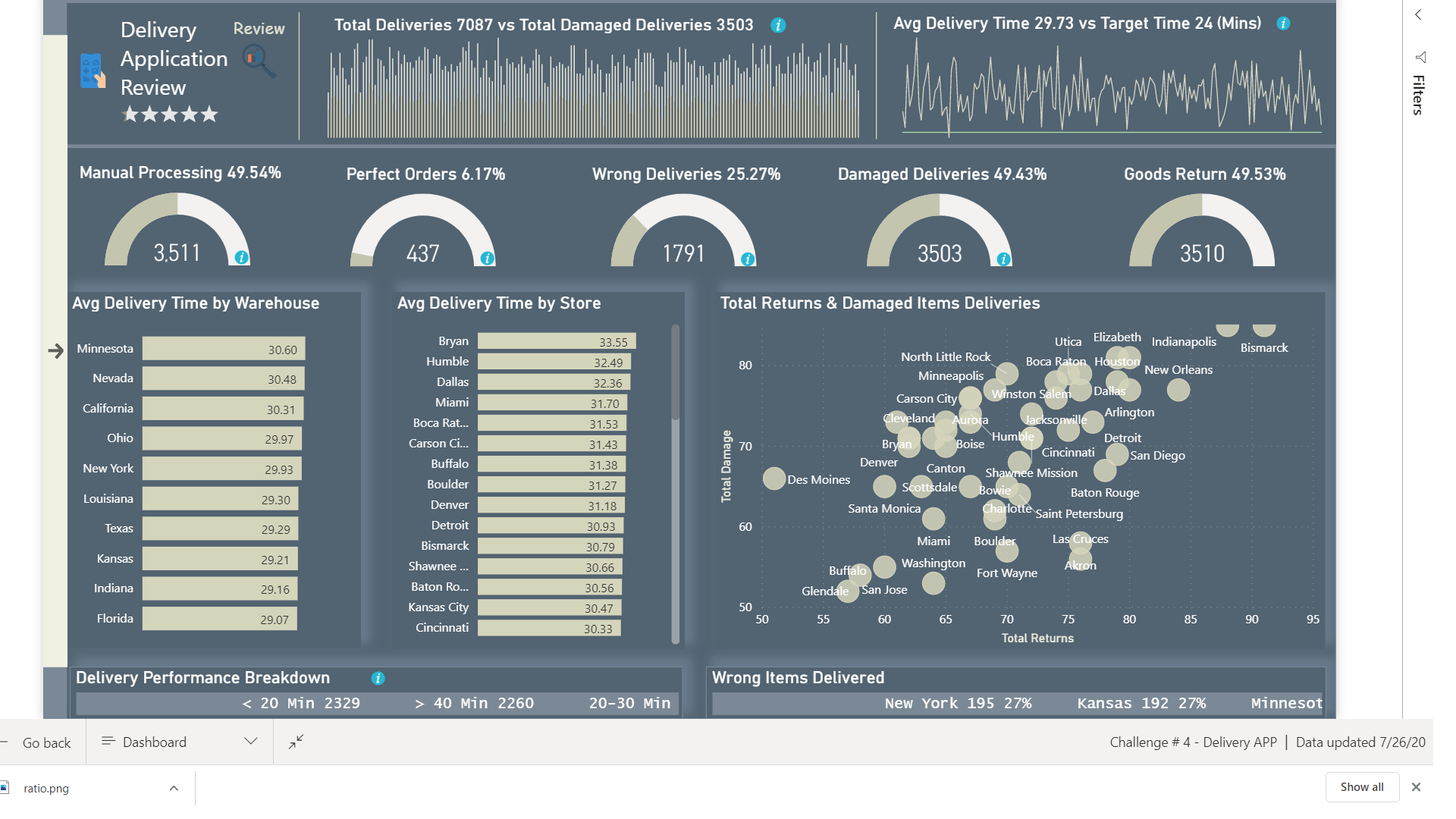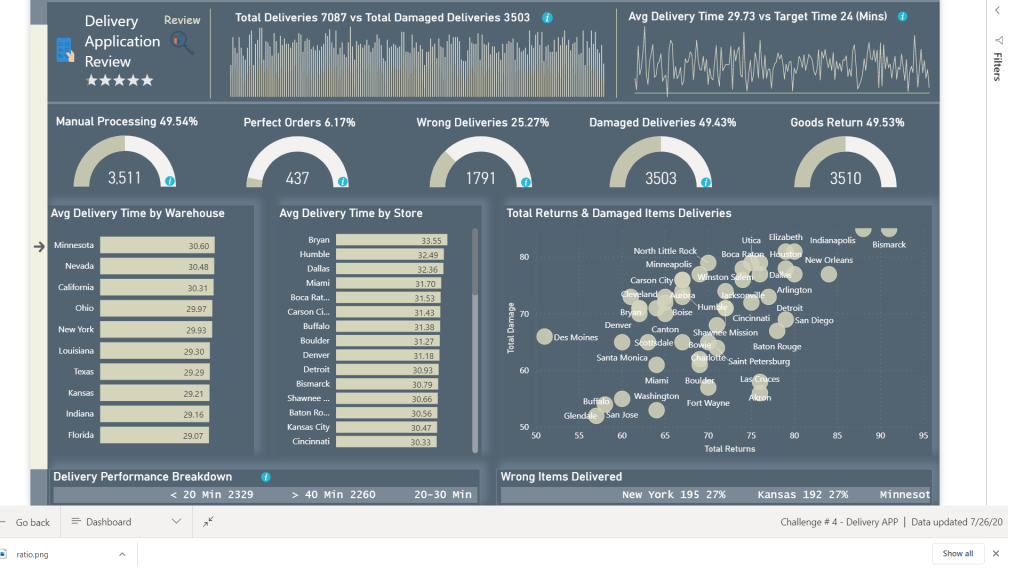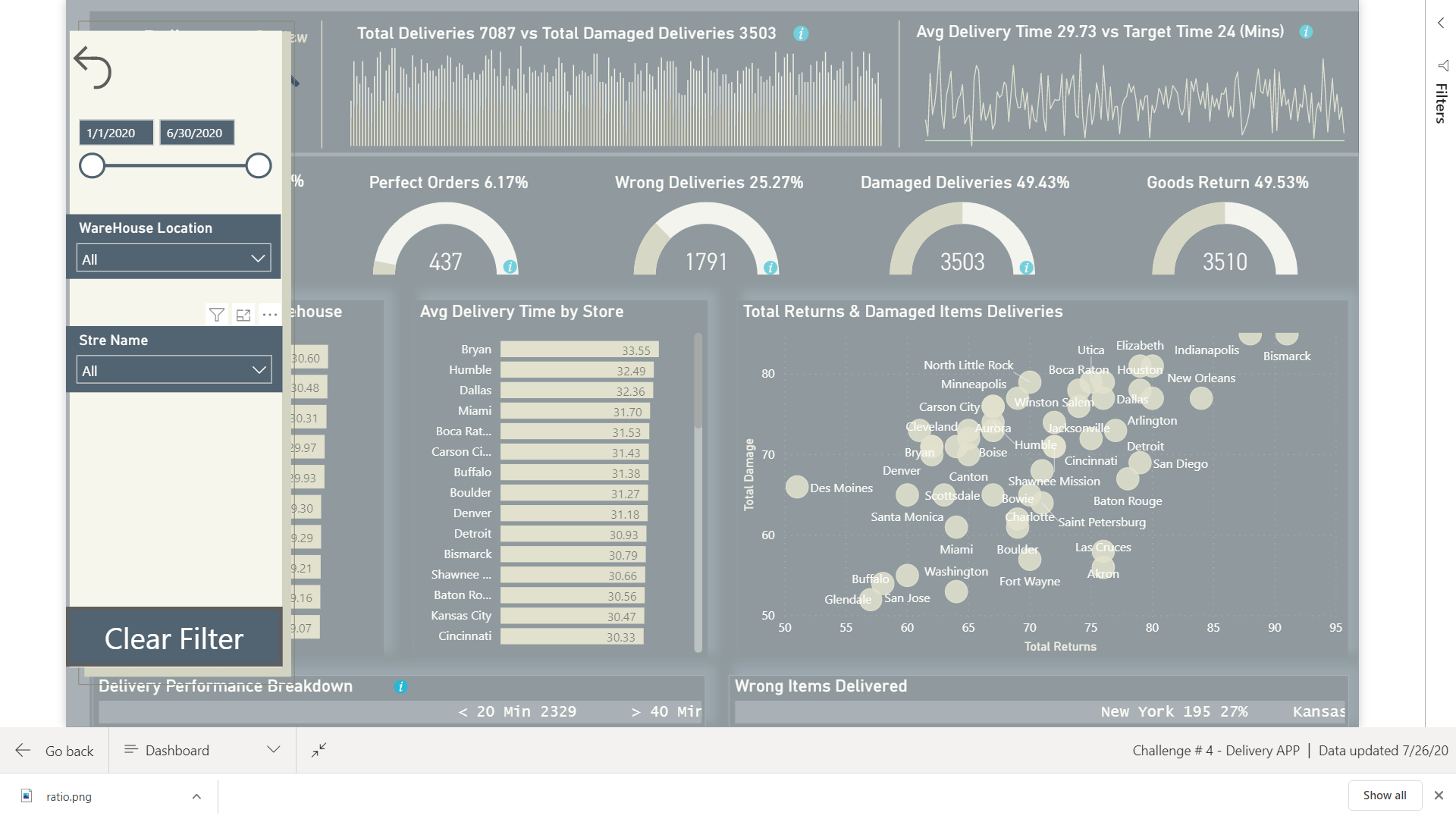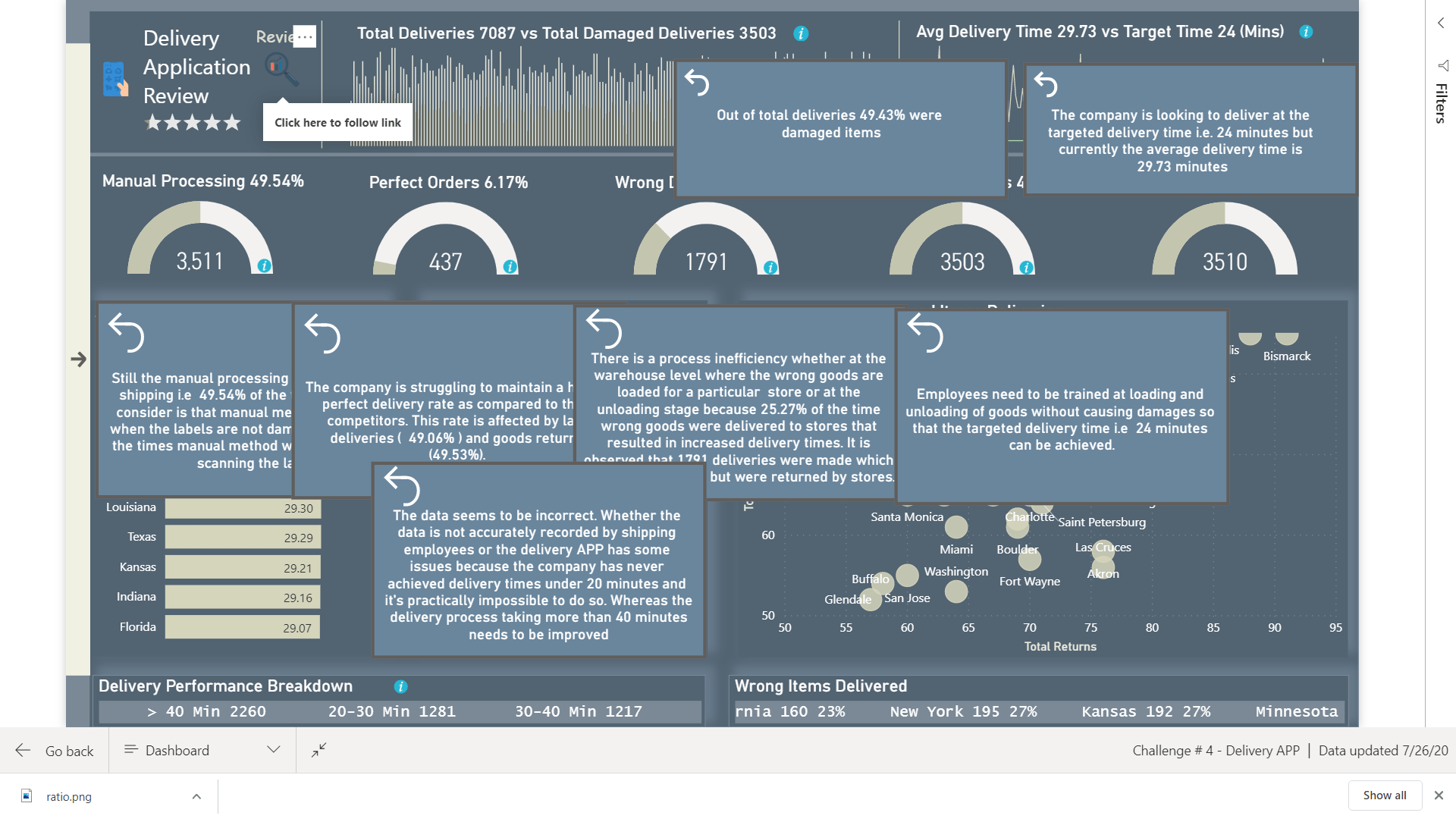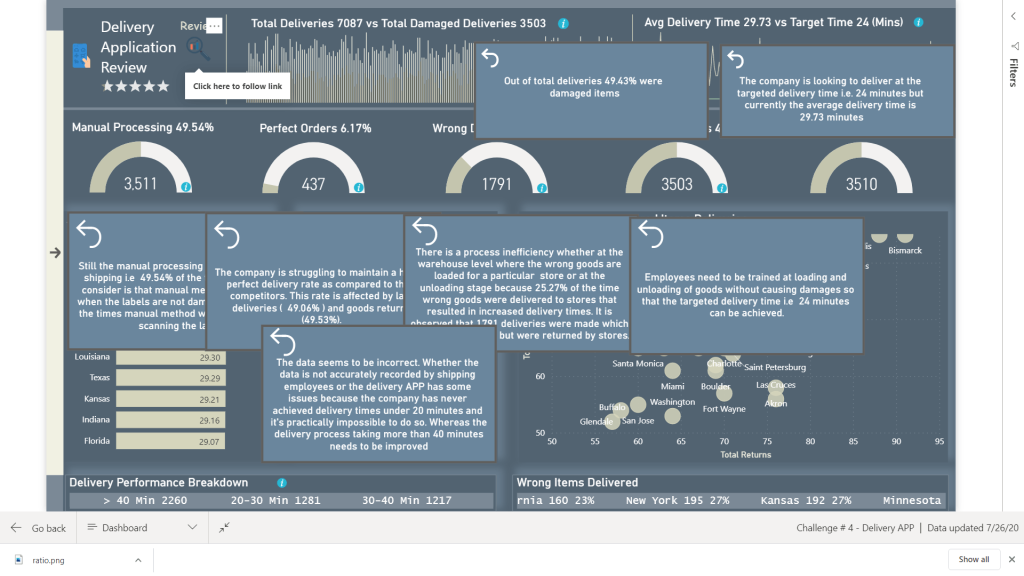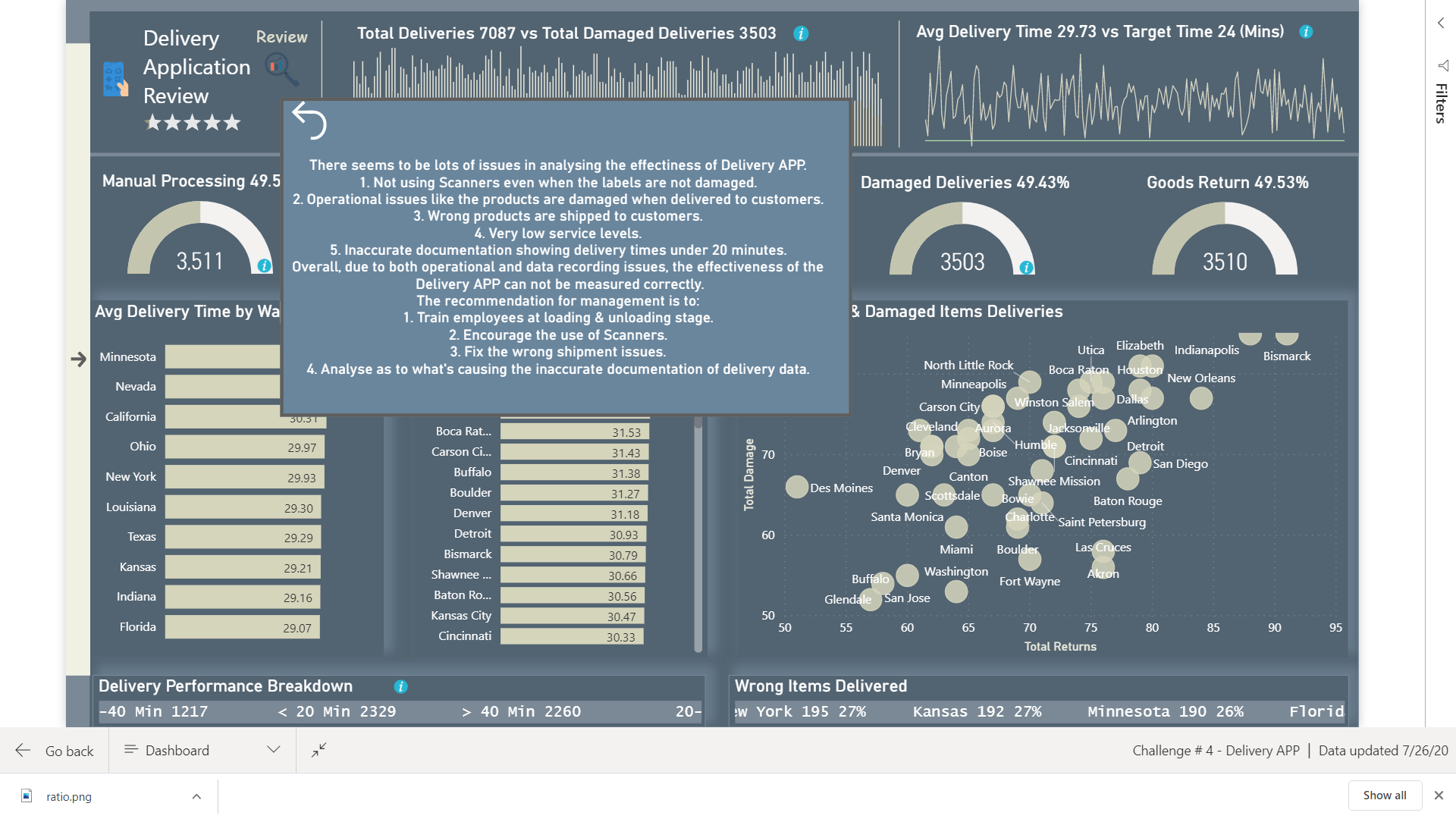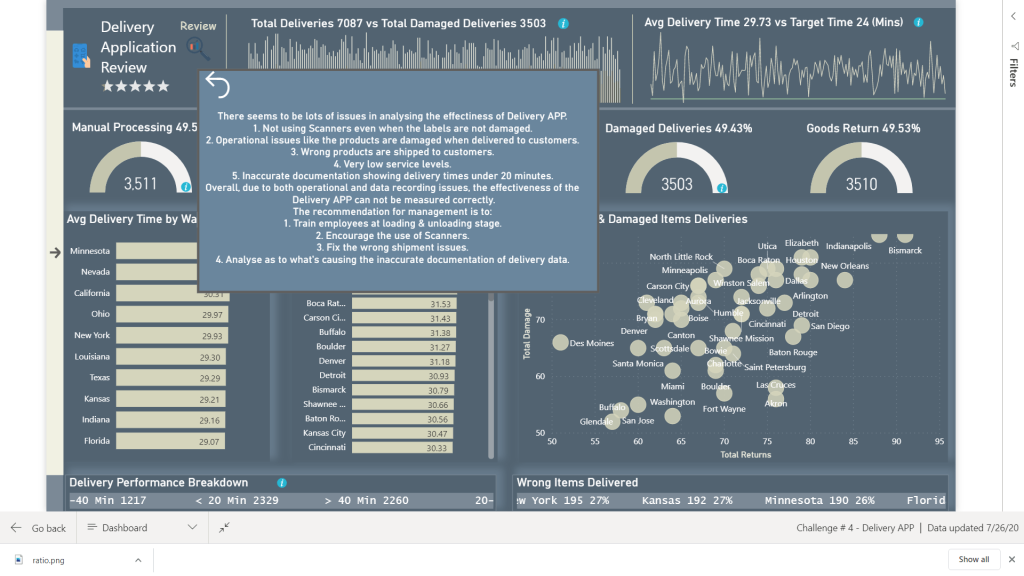 Awesome work, Mudassir!
Our Power BI Challenges are getting more interesting every round, but it has also allowed to become more collaborative as a community as our members continue to share insights and discuss better solutions for each challenge.
So let us showcase your work to the entire Enterprise DNA network in the next Power BI Challenge and get the chance to win a complimentary Enterprise DNA membership!
Enterprise DNA Team