The next learning summit is not far away and we already have well over 1000 Power BI users registered for the event.
There is going to be a significant amount to learn about high-quality Power BI development so if you haven't had a chance to register right now then you still can below
Enterprise DNA Learning Summit, May 2018
What I thought I would do here is create a detailed summary of what you will learn during each session as it's going to be a comprehensive event and I want all those who are able to attend live know exactly what they will learn.
Just as an aside all the resources and replays from the event will be made available to everyone who registers. These will only be made available before, during and for a few days after the event before they get moved to a members-only section at Enterprise DNA Online.
Ok, so here's the summary of what I'll be covering during the live training workshops.
Session 1 – Best Practice Model Development
During the very first session of the event, I'll be completing an intro for the entire event, running through the data and resources we'll be using and then covering many of the best practice techniques I feel you should follow as you build out your Power BI reports.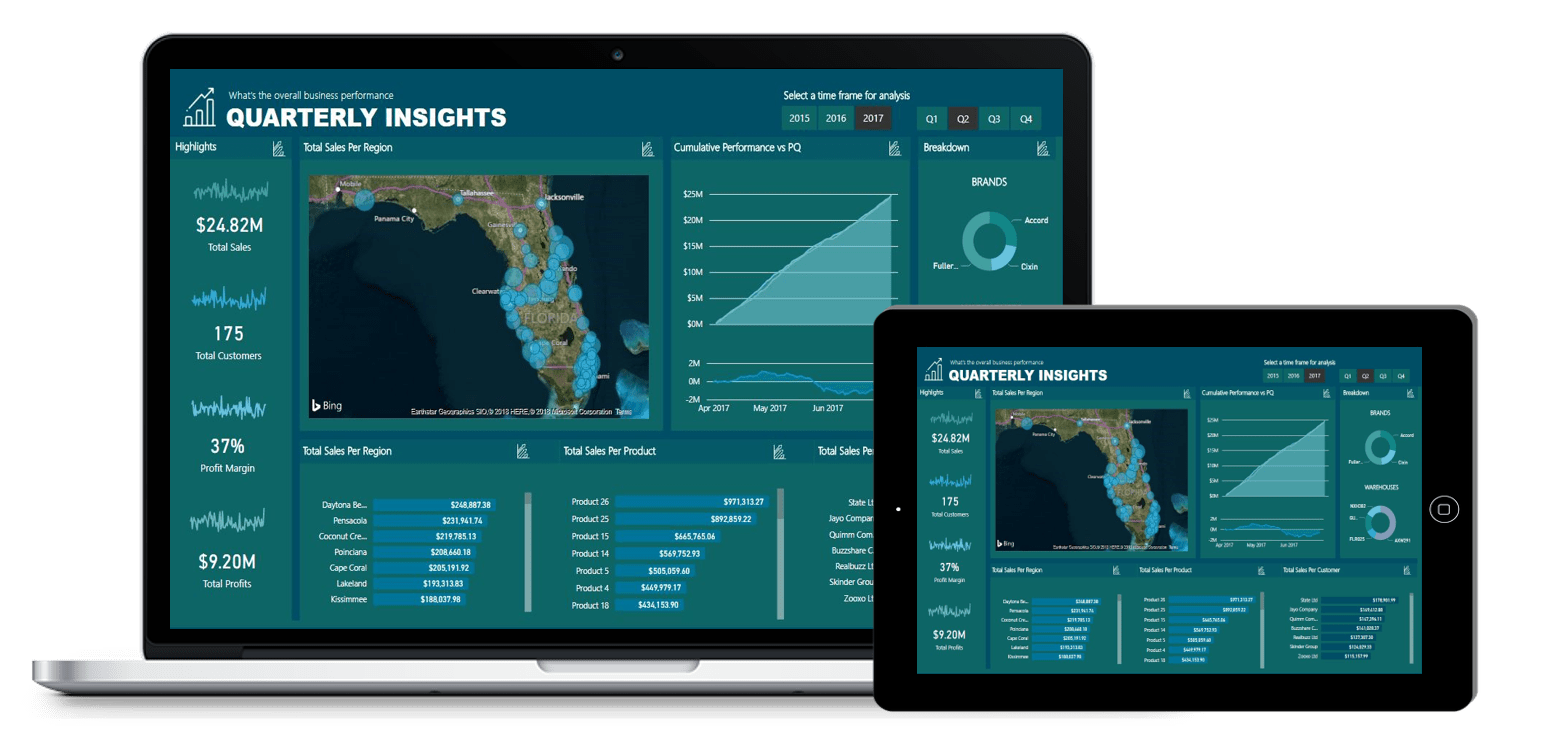 Query Editor tips
Developing robust data models
Intro to time intelligence calculations
Cumulative totals
Trend analysis
Rolling totals
Session 2 – Financial Reporting Techniques
In the second live session, we'll be covering a variety of tips for financial reporting in Power BI. Financial reporting capabilities have come a long way in Power BI of late so there will be plenty to cover.
I can't wait to show you my integrated reporting techniques which will have a lot of real-world application for anyone who's looking to complete this type of analysis with Power BI.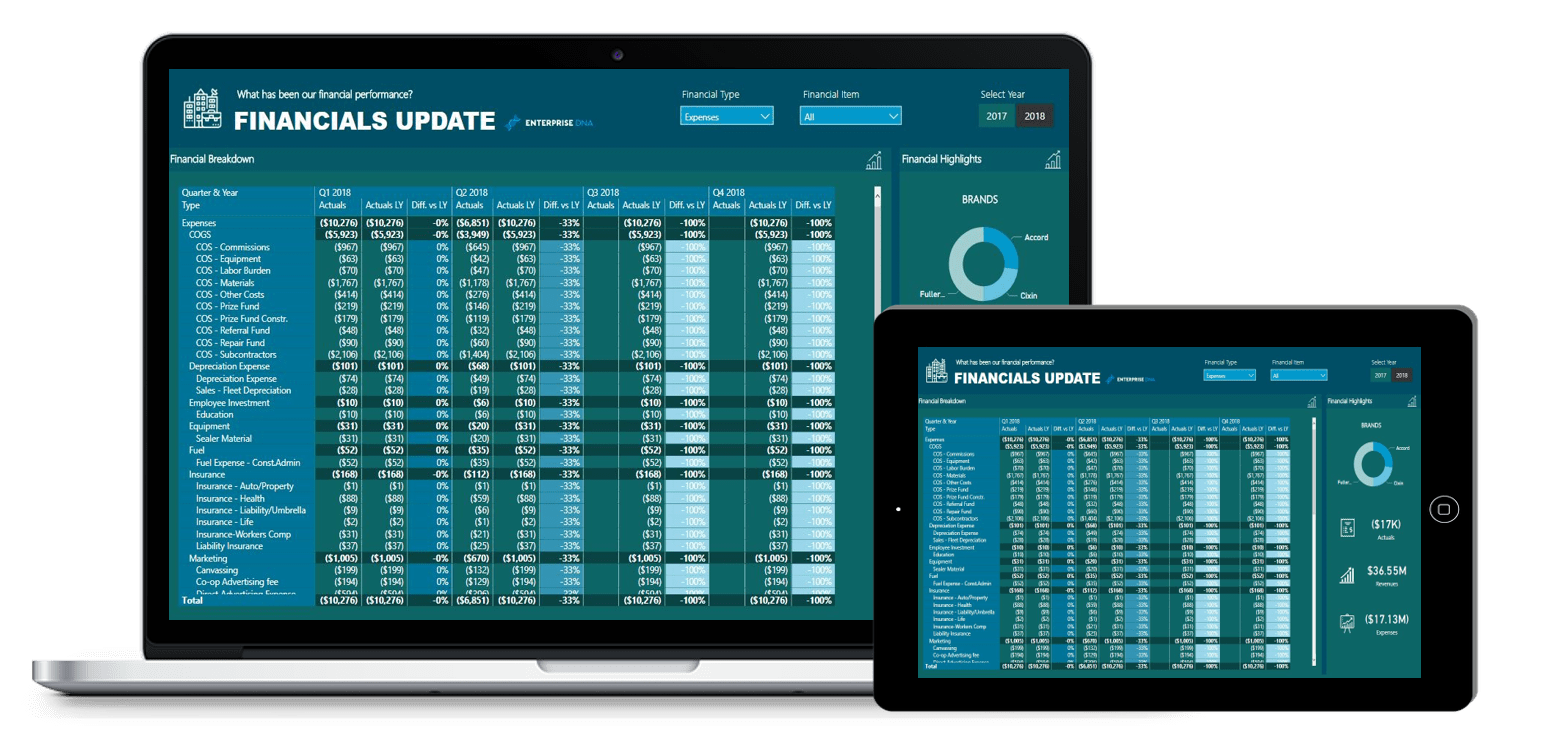 Data model design & setup
Advanced financial insight visuals
Financial calculations tips
Integrated reporting techniques
Dynamic calculations
and others
***There will be an encore session for the first day which is for European based attendees and also those who can't make the workshops during the day (southern hemisphere time). See here for more details – Learning Summit Details
Session 3 – Advanced Predictive Insights
On the second day of the summit event, we'll be starting with some advanced prediction insights. This can also be referred to as scenario analysis or what if analysis.
You'll be amazed at how effectively you can implement this type of analysis inside of Power BI and you'll also see with the unique example I run through that the only thing holding you back from completing work like this yourself is your imagination.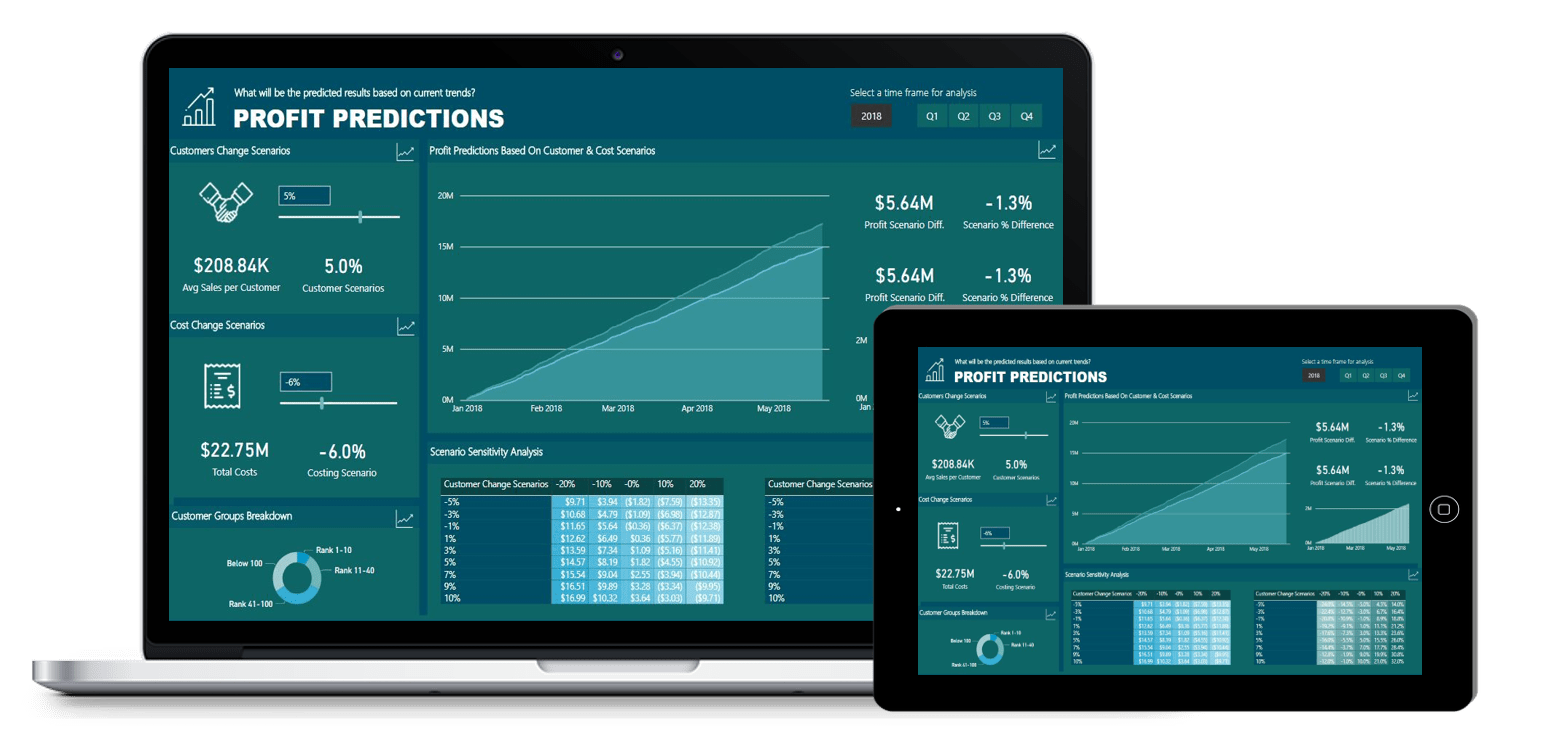 What-if scenarios
Projecting trends forward
Combining multiple DAX formulas
Visualizing future results
Advanced analytical techniques
Session 4 – Budgeting Techniques
Budgeting analysis in Power BI can be quite difficult to implement in a lot of cases. The idea with this session is to take things up a level and show you how you can solve some advanced work around these types of analytical scenarios.
We'll be dealing with some monthly budgets built from the ground up and comparing these to transactional results at a different granularity. There's a lot you need to get right in Power BI to do this, so I'll be letting you know all my best practice tips around how to do this.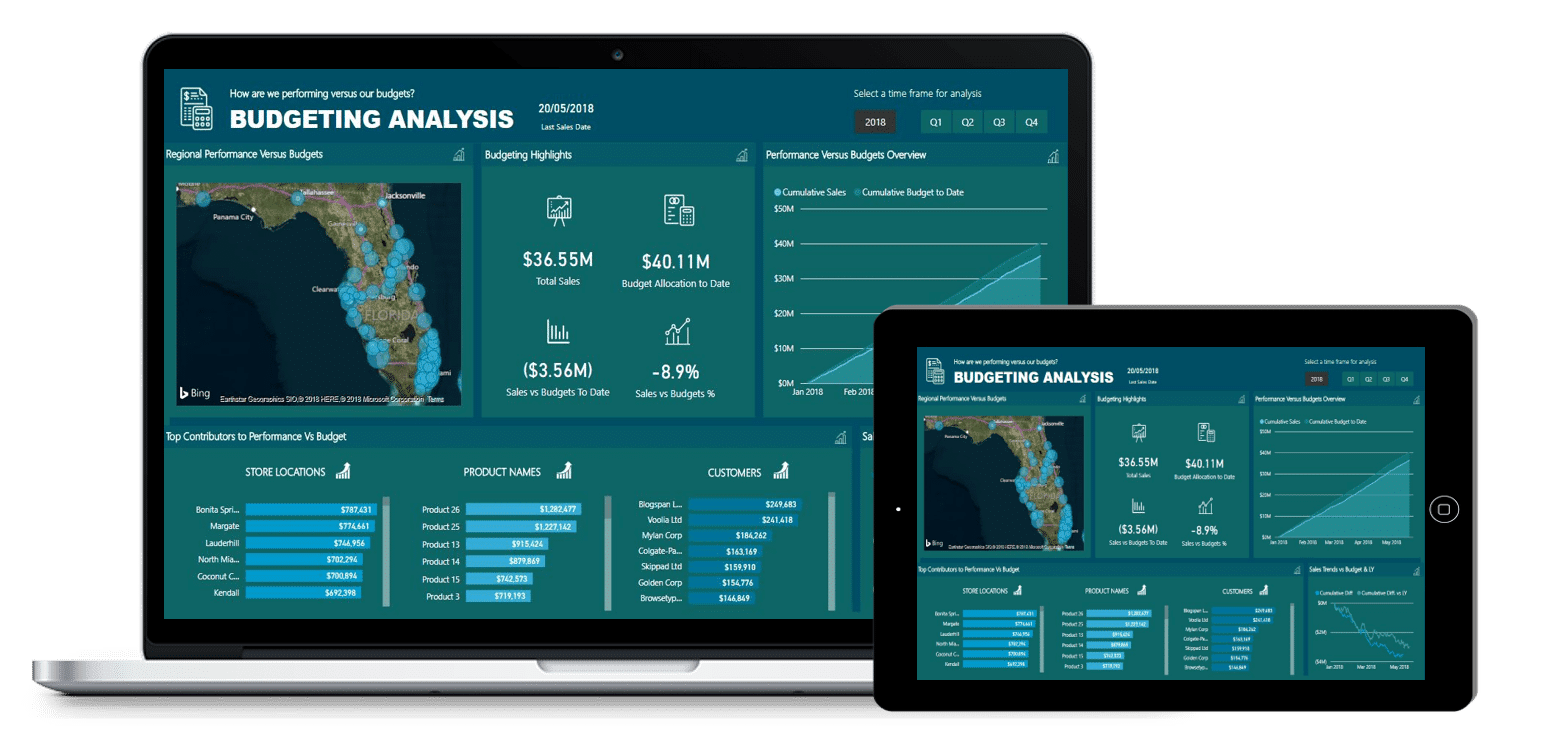 Manage data at different granularities
Budgeting visualization techniques
Master advanced DAX functions & patterns
Highlighting key indicators
Reviewing the latest new Power BI features
***There will be another encore session for the second day also. More details can be found here around timings – Learning Summit details
Session 5 – Advanced Customer Insights
Sometimes you just need to dive into a particular topic in your data and really extract quality insights. During this workshop, I plan to show you how you can do just that by isolating some customer data and really drilling into what's creating our overall results and the performance of the business.
Sometimes it's difficult to know where to start with this type of work but I plan to go through my thought process here and hopefully many of these tips can move into your own development processes over time.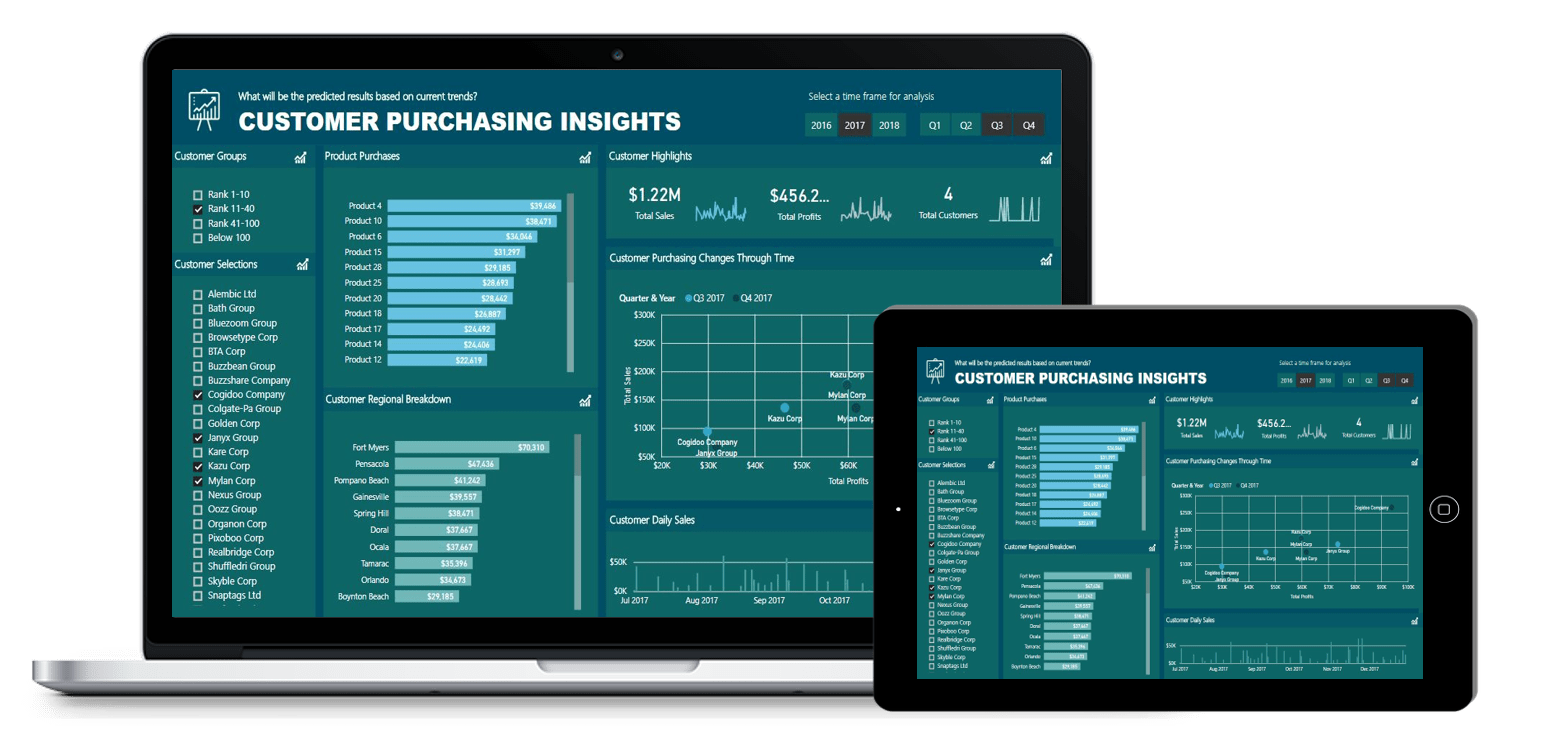 Segmentation & grouping patterns
Understand customer behavior
Forecast future results
Identify growth opportunities
Focus on key customer groups
Session 6 – Attrition Analytics & Virtual Tables
We're going to end the summit with a really advanced session. After attending all the previous 5 workshops I'm sure you'll already be at this level anyway!
I'll be talking through how to setup attrition analysis in your models/reports and also discuss an increasingly important topic especially around DAX called 'virtual tables'. If you are working in Power BI in any capacity you'll want to master virtual tables fast.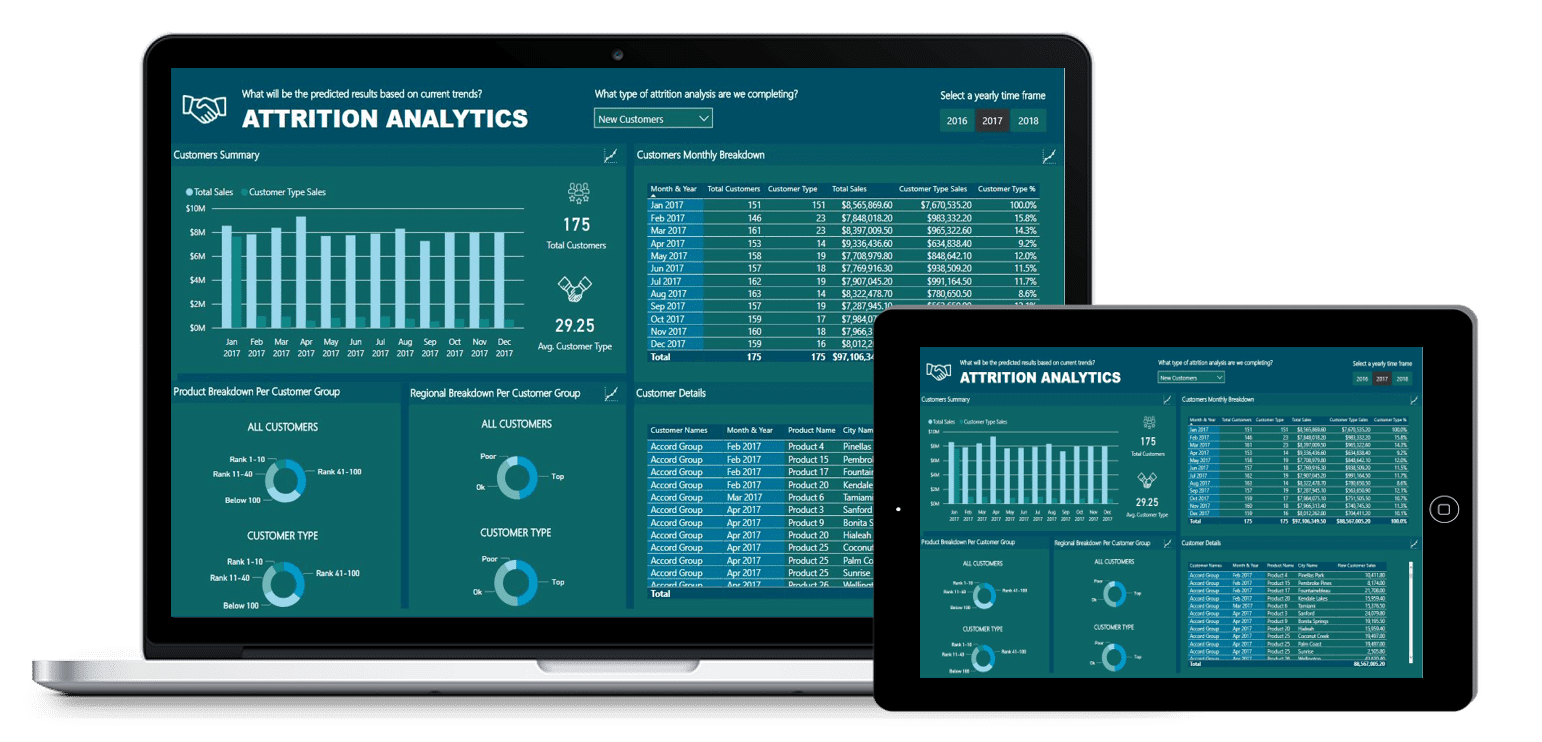 Understand customer breakdown
Identify marketing opportunities
Virtual Tables – advanced DAX concepts
Advanced DAX function combinations
Reviewing new Power BI features
This will be it. 6 detailed workshops on a range of Power BI topics.
Anyone using Power BI will benefit immensely from these training sessions so I hope you can come along live and learn how I work in Power BI on a daily basis.
If you haven't had a chance to register you still can here
Enterprise DNA Learning Summit, May 2018
If you have any questions around the summit certainly get in touch.
Chrs
Sam