Are you looking for a comprehensive employee experience platform that streamlines workplace collaboration and boosts productivity?
Well, Microsoft Viva may be the platform you are looking for.
Microsoft Viva is an integrated employee experience platform built within Microsoft 365 and Microsoft Teams. Viva aims to create a more engaging and connected work experience, particularly for remote teams. It supports connection, insight, purpose, and growth in organizations while utilizing existing infrastructure.
To get started with Microsoft Viva, you can explore its features through Microsoft 365 and Teams, taking advantage of the extensive documentation, solutions, training, and resources available.
This article will give you the low-down on what Microsoft Viva is, what it offers, and how you can start using it today to create a happier and more productive workplace and workforce.
Let's get started!
What is Microsoft Viva?
Microsoft Viva is an all-in-one integrated employee experience platform, built within Microsoft 365 and Microsoft Teams and designed to make work better and more productive.
Viva focuses on four key areas of employee experience: engagement, well-being, learning, and knowledge.
It brings together different tools and apps to help employees stay informed, connected, and supported.
With five components: Viva Connections, Viva Insights, Viva Learning, Viva Topics, and Viva Goals, it offers a seamless and personalized experience to empower people to perform to the best of their abilities.
Let's talk more about its 5 key components.
5 Components of Microsoft Viva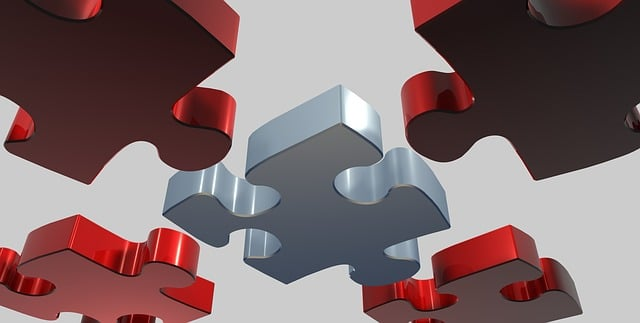 At Viva's core are 5 key components.
Let's go through what they are and what they can do for you.
1. Viva Connections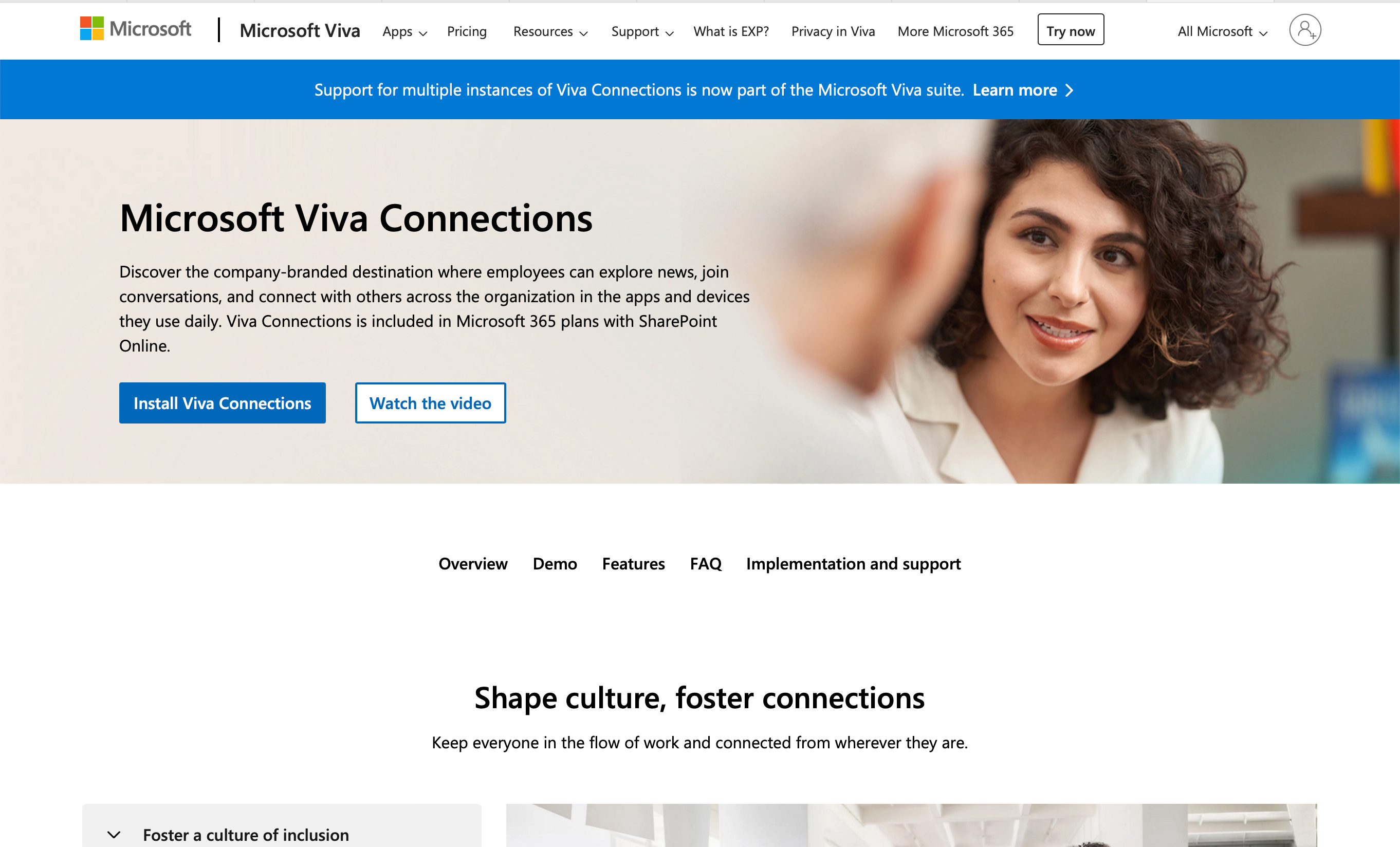 Viva Connections serves as a personalized gateway to the company's intranet and other resources.
It keeps employees informed about company news, policies, and important updates. Employees can also use it to access and collaborate on documents and teams.
2. Viva Learning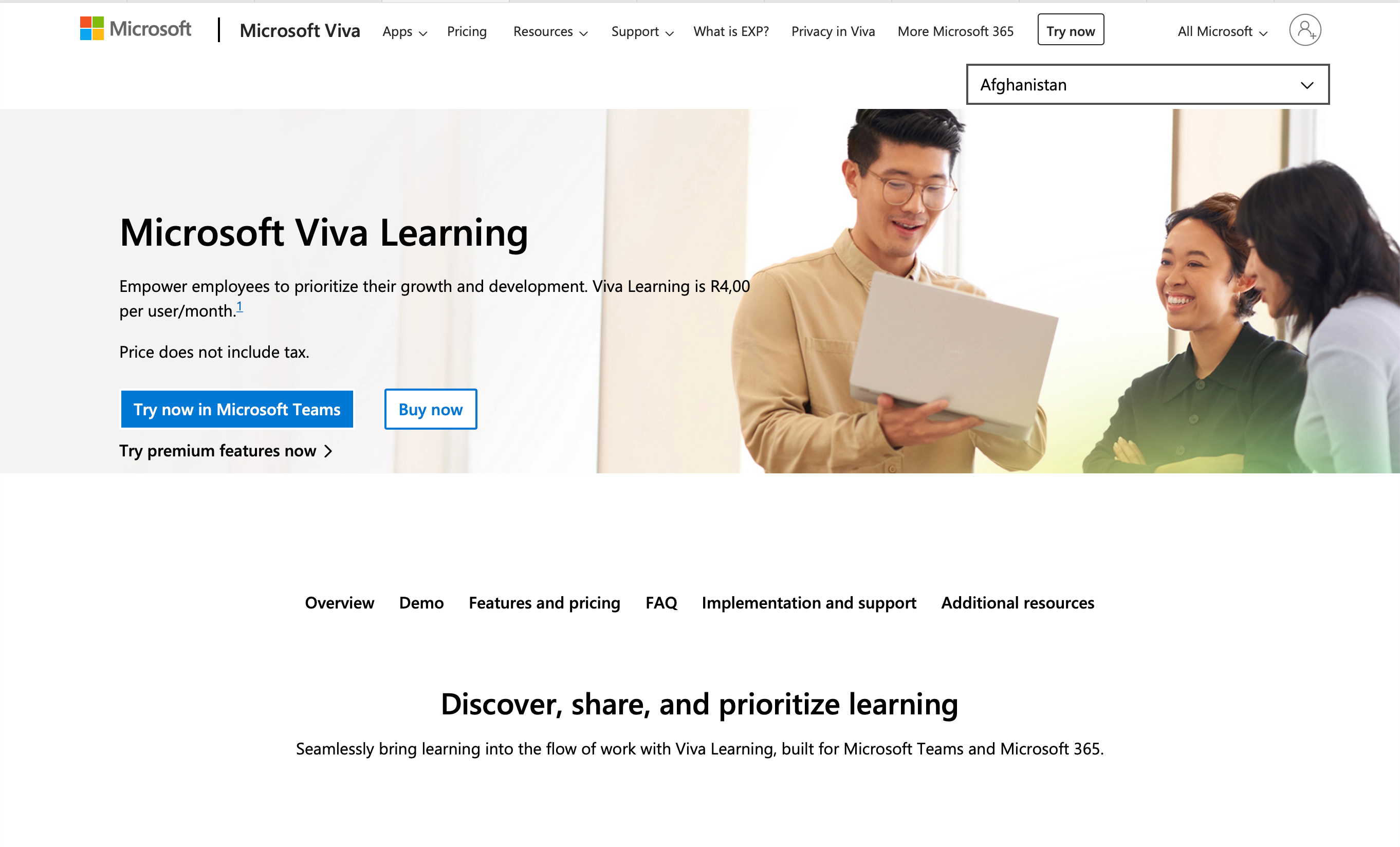 Microsoft Viva Learning is a centralized hub in Microsoft Teams for employee learning and development.
It allows employees to easily discover, share, recommend, and learn from various content libraries from both the organization itself and third-party partners like LinkedIn Learning and Microsoft Learn.
The platform supports a variety of learning experiences, including training sessions, e-learning courses, social learning, and other resources provided by Learning Management Systems (LMS) through LMS Connector.
Viva Learning empowers your team to build their skills and grow within your organization while using the system and tools they're already familiar with.
3. Viva Insights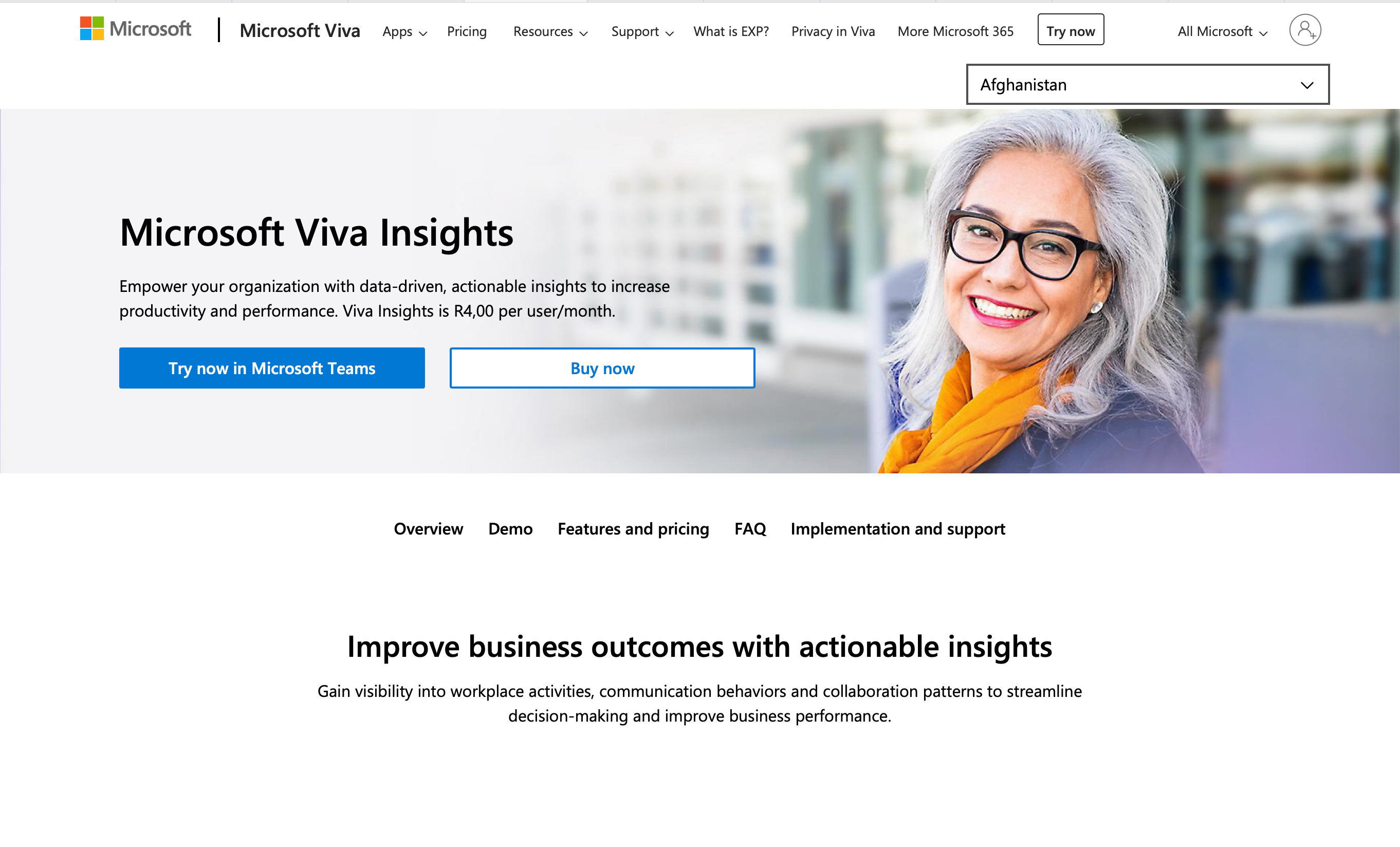 Microsoft Viva Insights leverages AI to help employees, managers, and leaders understand and improve their work habits, well-being, and productivity.
It offers actionable insights into how employees spend their time and helps them make data-driven decisions on ways to balance work and life.
Viva Insights also helps managers and leaders better understand work patterns, improve team collaboration, and ultimately boost productivity.
4. Viva Topics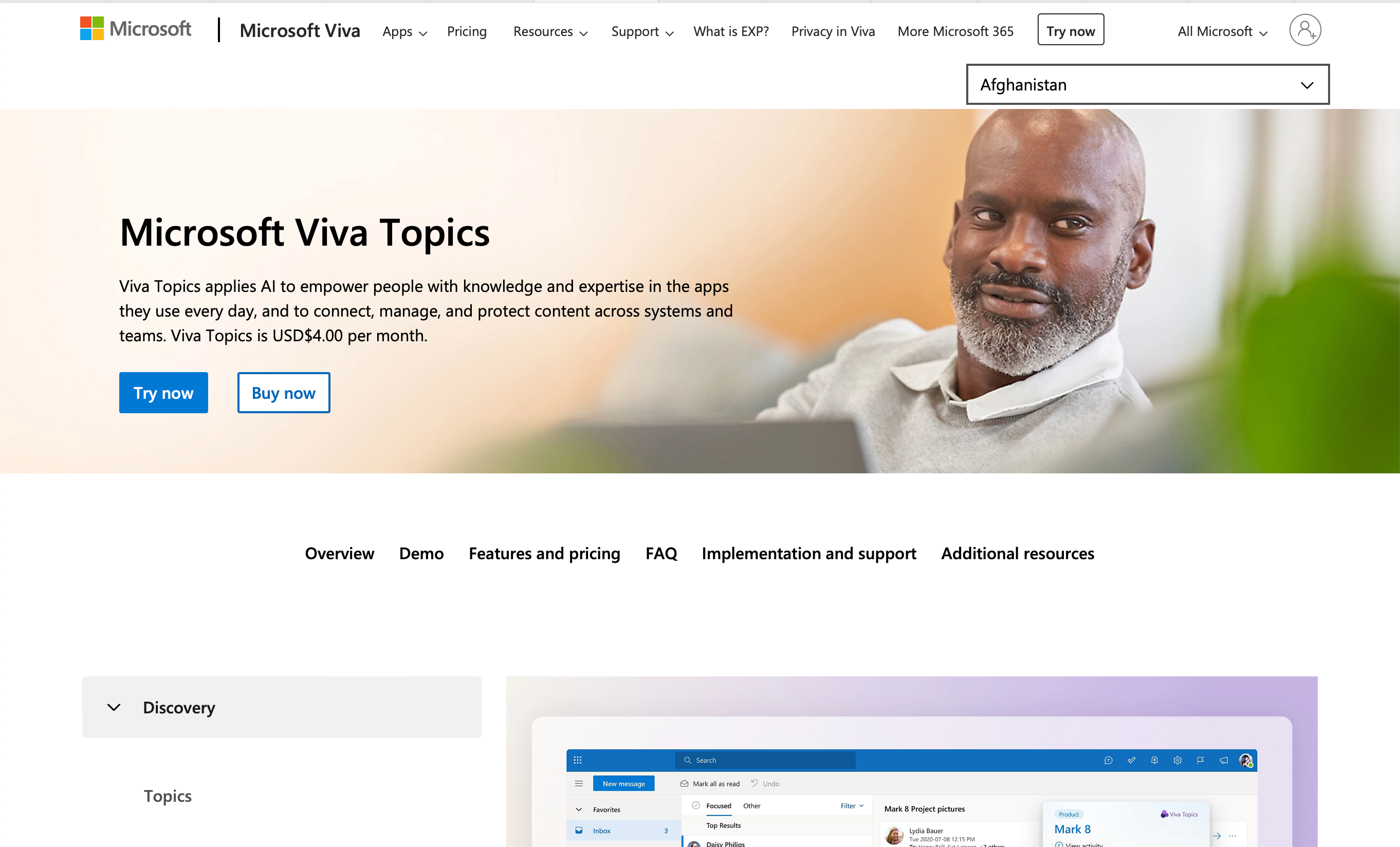 Microsoft Viva Topics acts as an AI-powered knowledge assistant.
This knowledge discovery platform automatically organizes and connects information across the organization, creating topic cards that provide relevant documents and resources, helping employees find information quickly.
This knowledge organization system also helps identify internal experts on specific topics.
These experts can be colleagues with extensive knowledge or experience in a particular field, allowing employees to easily connect and collaborate with them.
By streamlining access to key information, connecting experts, and integrating with other Microsoft 365 tools, Viva Topics fosters a culture of learning and collaboration that helps employees and organizations thrive.
5. Viva Goals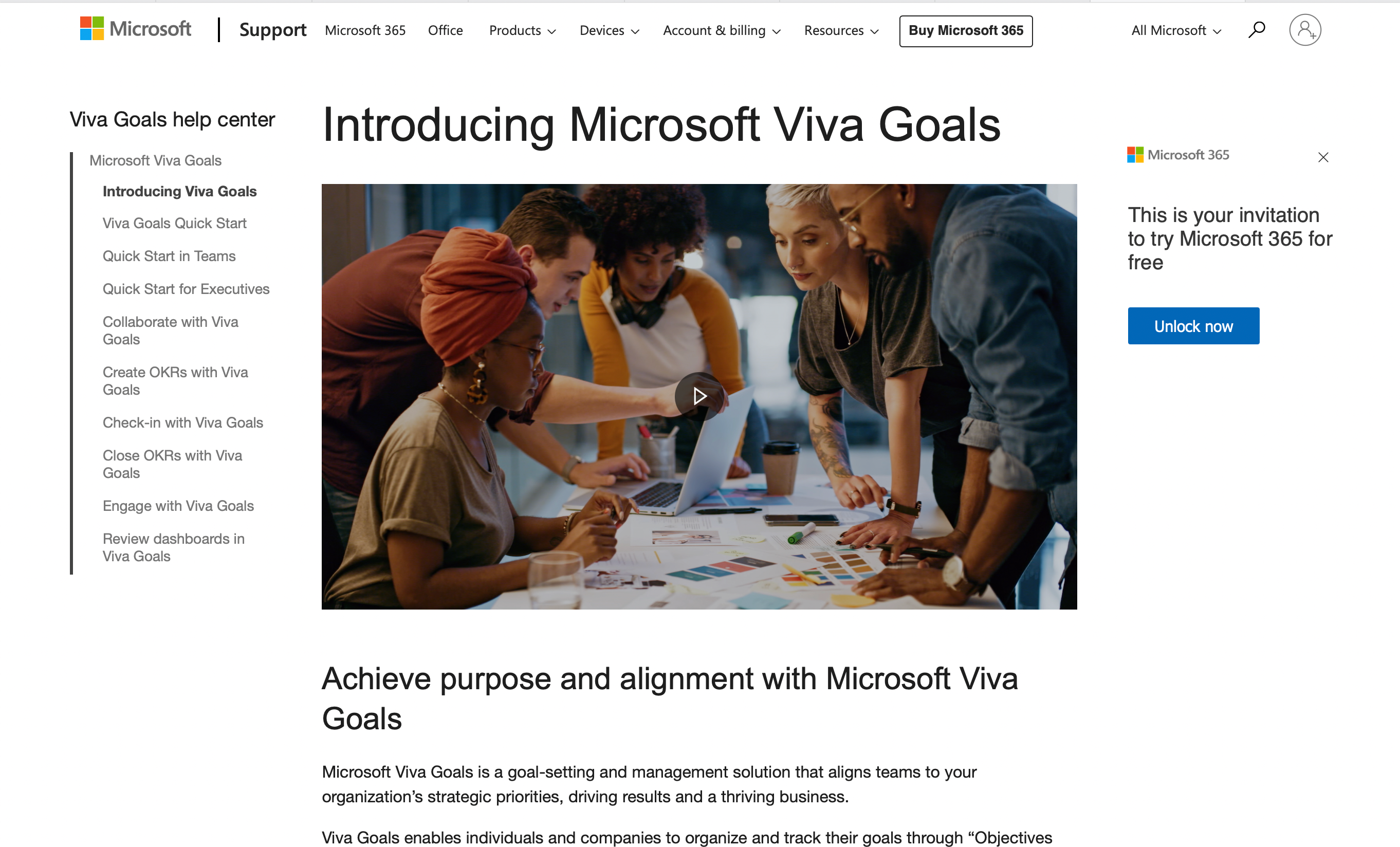 Microsoft Viva Goals is a goal-setting and tracking tool that enables teams and organizations to set, track, and achieve aligned objectives across the entire organization.
To effectively use Microsoft Viva Goals for performance management, follow these steps:
Set clear achievable objectives
Define time-bound and trackable key results for the flow of work
Monitor progress
Conduct regular check-ins
Evaluate and learn
The integration of Viva Goals with Microsoft Teams further enhances its usability, making it a valuable asset for modern performance management practices.
It's clear that what Microsoft Viva offers is an asset to any business. But if you're still in doubt, here is why you should give Viva a go.
Why Use Microsoft Viva?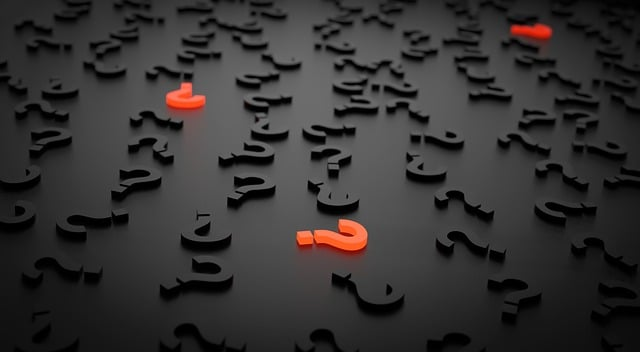 There are endless compelling reasons to embrace Viva, especially in a hybrid workplace that uses a blend of in-office and remote workforce.
Here are just some of those reasons:
Enhanced Employee Experience: Viva's Connections, Insights, Learning, and Topics components, work together to create a more engaging and productive work environment, fostering a positive employee experience.

These components are joined by additional Viva components like Viva Engage which allows employees to ask questions, share knowledge, and build social capital within the workplace.

Within Viva Engage, employers can also use Viva Glint which provides employee feedback analytics, and Viva Pulse which offers a real-time overview of employee satisfaction, to improve employee satisfaction.
Centralized Information Hub: Viva Connections provides a single, personalized gateway to company news, resources, and collaboration tools, helping employees quickly access resources and insights they need, and enabling them to make well-informed decisions and deliver better results.
Well-Being and Productivity Insights: By reducing the onboarding time by 50% and improving worker productivity through a 75% reduction in search time, Viva promises a significant impact on organizational efficiency.

In addition, the platform's features consider the mental and physical health of employees, helping them balance work and personal life. This focus on well-being can lead to a 20% reduction in employee attrition.
Continuous Learning and Development: Viva Learning offers a centralized platform for employee training, making it easier for employees to access relevant courses and resources to develop new skills and grow in their careers.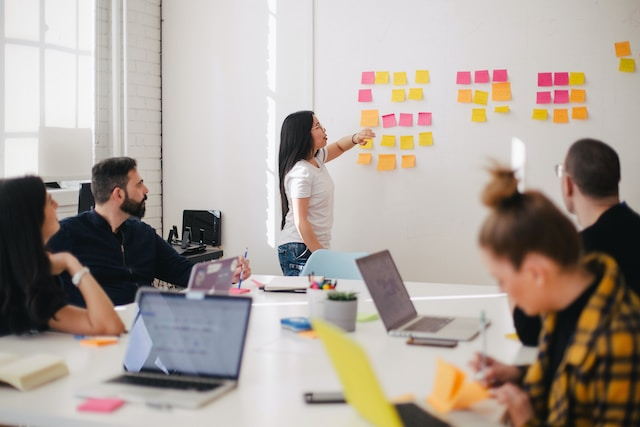 Improved Collaboration and Team Performance: Viva's tools and insights promote better collaboration and understanding of team dynamics, leading to enhanced team performance and results.
The platform also provides shared spaces for conversations, company news, and common interests, fostering a more connected and engaged workforce.
Seamless Integration with Microsoft 365: As part of the Microsoft ecosystem, Viva integrates seamlessly with other Microsoft applications, such as Teams, SharePoint, Yammer, and multiple Power Platforms like Power BI, Power Automate, and Power Apps, enhancing the overall productivity and efficiency of the organization.Viva also offers a growing list of partner integrations to maximize an organization's technology investments and has public APIs that allow an organization to easily integrate additional solutions that are crucial to its employee's experience.
Data-Driven Decision-Making: Viva Insights provides valuable data and analytics on employee engagement, productivity, and well-being, enabling data-driven decision-making for better business outcomes.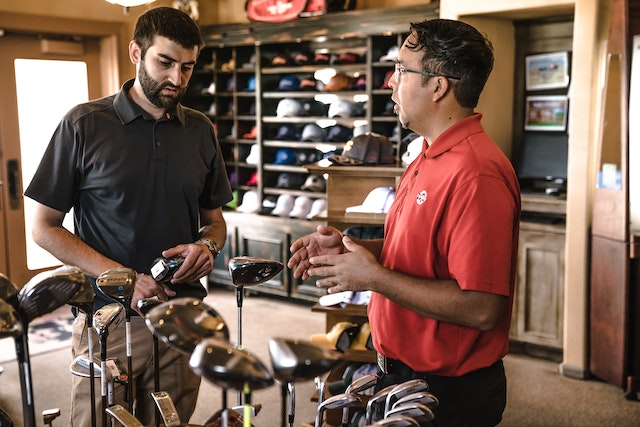 Support for Front-Line Workers: Viva is designed to cater to the needs of front-line workers, providing them with essential tools and resources for their roles, and helping them stay connected, informed, and empowered.
Among those tools are Viva Sales which empowers frontline workers in sales positions by providing valuable insights and personalized coaching based on their performance data, and Viva Amplify, which gives frontline workers a platform to share their experiences, best practices, and ideas with their colleagues.
Support for Hybrid Work Environments: Viva's features are designed to accommodate the needs of hybrid work environments, where employees work both in the office and remotely, making it a valuable tool for modern work setups.
Easy to Use and Adopt: Viva's user-friendly interface and low-code approach make it accessible to employees at all levels of technical expertise, promoting easy adoption across the organization and saving company resources on development.
If all of the above was enough to convince you that Microsoft Viva is for you, then keep reading to find out how you can get started with Viva!
How to Get Started with Microsoft Viva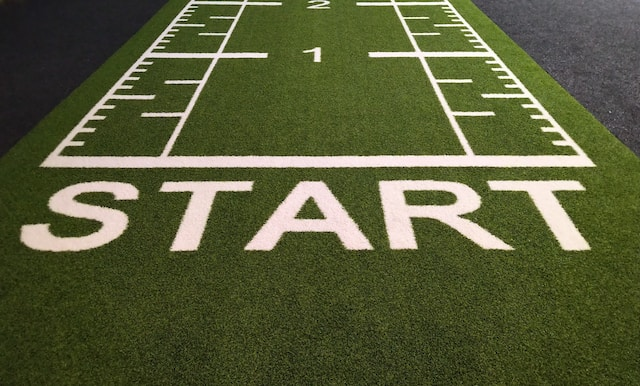 To begin the installation and setup of Microsoft Viva, you will need to access the Microsoft 365 Admin Center. As an administrator, you have the authority to initiate the setup and deployment process while managing licenses for all the Viva applications.
The process of setting up Microsoft Viva involves visiting the Microsoft 365 Admin Center, where you can manage your organization's employee experience platform (EXP) requirements.
Check for Microsoft Viva availability: Ensure that your organization has subscribed to the appropriate Microsoft 365 plan that includes Microsoft Viva.
Verify user permissions: Confirm that you have the necessary permissions to access and use Microsoft Viva within your organization. You will need to be an administrator to set up and manage the platform.
Access Microsoft Viva: Access the Microsoft 365 Admin Center to begin the installation and setup of Microsoft Viva
Familiarize yourself with Viva – Familiarize yourself with each app's features and functionality, so you can understand how they can help achieve specific outcomes for your organization. You should also consider technical requirements, roles, and any other prerequisites to ensure a smooth setup.
Customization (optional): Depending on your organization's needs, administrators might configure and customize Microsoft Viva to tailor it to the company's specific requirements.
Training and resources: Microsoft offers training materials, documentation, and resources to help employees understand and make the most of Microsoft Viva's capabilities.
Start using Microsoft Viva: Once everything is set up and you have the necessary access and understanding, you can start utilizing the different features and modules provided by Microsoft Viva to enhance your work experience.
Now let's talk about the built-in security and compliance features Viva offers.
Microsoft Viva Security and Compliance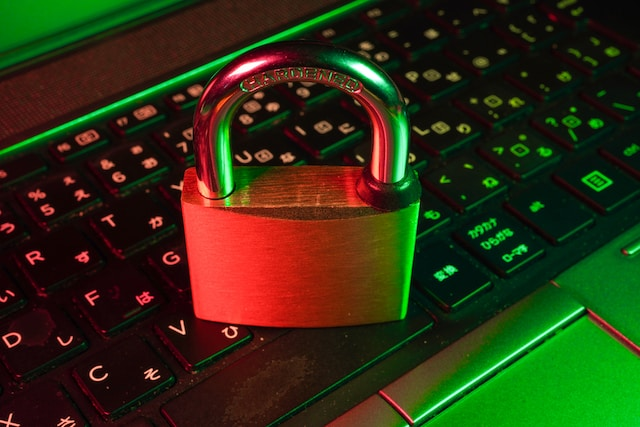 1. Viva Security
Microsoft Viva adheres to strict security, compliance, and privacy-protected insights measures. Being a part of the Microsoft 365 ecosystem, Viva follows the same robust standards in place for this suite of tools and services.
Users only have access to the content and data for which they already have permission. By design, this prevents unauthorized users from viewing sensitive information.
2. Viva Compliance
Compliance with many national, regional, and industry-specific requirements is also critical for a platform like Microsoft Viva. Microsoft offers a comprehensive set of compliance offerings to help organizations align with such regulations.

These offerings include adherence to the General Data Protection Regulation (GDPR) and the Microsoft Data Protection Agreement (DPA).
3. Viva Privacy
Privacy plays a vital role in the user experience, as insights are generated within the platform. Microsoft Viva ensures that personal data is safeguarded and that users can view only the information they have access to. This privacy-first approach offers organizations and their employees' confidence in the system's ability to protect sensitive information.
Microsoft Viva maintains a strong focus on security, compliance, and privacy-protected insights, supporting organizations in creating a safe, regulated, and secure digital workspace for their employees.
Now let's look forward to the future.
Final Thoughts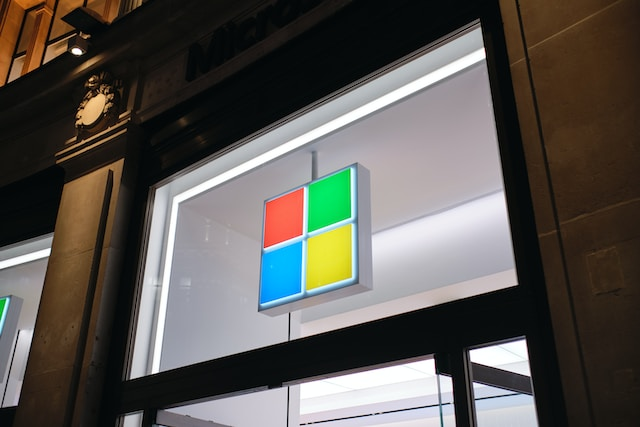 The future of Microsoft Viva lies in its ability to adapt and support organizations in navigating the new challenges of a hybrid work environment.
As remote and in-office work continues to evolve, Viva's integrated modules offer seamless collaboration, insights, and learning opportunities to empower employees.

Stay updated on any changes or new features Microsoft may introduce to make the most of this innovative platform.
By harnessing the full potential of Microsoft Viva, organizations can foster productivity, employee well-being, and a culture of continuous growth in this dynamic work landscape.

Embrace Microsoft Viva as your trusted digital companion to navigate the modern workplace with efficiency, knowledge, and collaboration at your fingertips.
If you'd like to learn more about how Microsoft and its AI investments are going to shape the future, check out the video below:
Frequently Asked Questions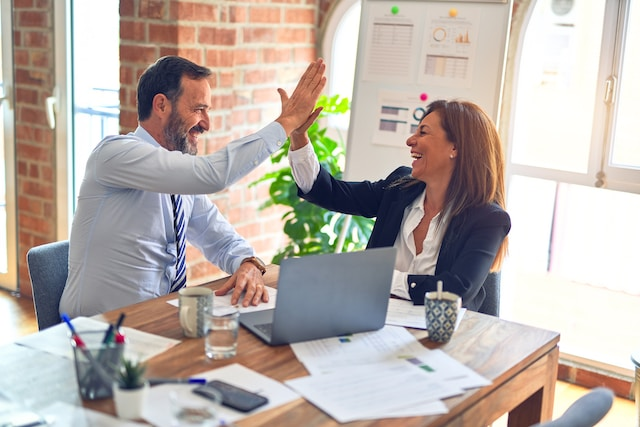 How much does Microsoft Viva cost?
According to the Microsoft Viva pricing page, the Microsoft Viva Suite plan cost $12/pm per user.
You can also gain access to Viva with an Enterprise 365 subscription. Each subscription offers a different number of Viva components and ranges in price from $9 to $57 per month per user. These subscriptions require that you pay annually.
How does Viva Connections improve employee engagement?
Viva Connections is designed to enhance employee engagement by providing a centralized platform for communication and collaboration.
It allows employees to stay updated on relevant news, announcements, and initiatives, fostering a sense of connection and unity.
By offering personalized content based on individual roles and interests, Viva Connections helps employees stay aligned with organizational goals and feel more invested in their work.
What are the main features of Microsoft Viva?
Microsoft Viva is a suite of applications aimed at enhancing productivity, learning, and well-being in the workplace.
Key features include
Viva Engage, which encourages personal growth and development by integrating learning into daily workflows.
Viva Learning, which enables easy discovery of content and expertise across the organization.
Viva Topics, which offers personalized recommendations for work improvement.
Viva Insights, a tool for sending surveys, collecting feedback, and implementing improvements.
How can Viva Goals enhance my productivity?
Viva Goals helps to improve productivity by providing a clear and structured overview of organizational, team, and individual objectives.
This centralized platform allows users to set, track, and evaluate performance, making it easier to identify areas for improvement and allocate resources accordingly.
With real-time progress updates and the ability to share goals with colleagues, Viva Goals promotes alignment, accountability, and a results-driven culture.
What is the relationship between Viva and SharePoint?
Viva Connections is built on SharePoint, Microsoft's popular content management and collaboration platform.
As a result, Viva leverages the robust features and functionality of SharePoint, extending its capabilities to include personalized experiences, employee engagement tools, and integration with Microsoft Teams.
Organizations that already utilize SharePoint can easily adopt Viva Connections to enhance their existing work environment and benefit from its additional features.
How to start using Microsoft Viva within Outlook?
As of now, Microsoft Viva is not directly integrated with Outlook. However, certain aspects of the Viva suite, such as Viva Insights, may be accessed within Microsoft Teams.
To get the most out of Viva's features, it is recommended to use the suite within the Microsoft Teams environment, where it has been designed to naturally integrate into an employee's workflow.
Is there API access for Microsoft Viva Suite?
Yes. Viva is an open platform, and developers can use APIs for supported Viva apps.