At Enterprise DNA we continue to provide value for your business by developing innovative Power BI solutions. As most of you already know we have created 30+ Showcases, with which you can inspire analytical thinking and development opportunities.
In the course of 2 years, we have created high-quality models and reports for you to master Power BI and its functionality across different scenarios. Now we are releasing 3 more Power BI Showcases, namely Sales Performance, Call Center Insights, and Insurance Portfolio.
Sales Performance
With this showcase, we show you how you can use Power BI to evaluate your sales performance. Through your dynamic data, you can pinpoint which sales channels perform best and across which teams. In this way, you will get valuable insights on how to coordinate your sales activities.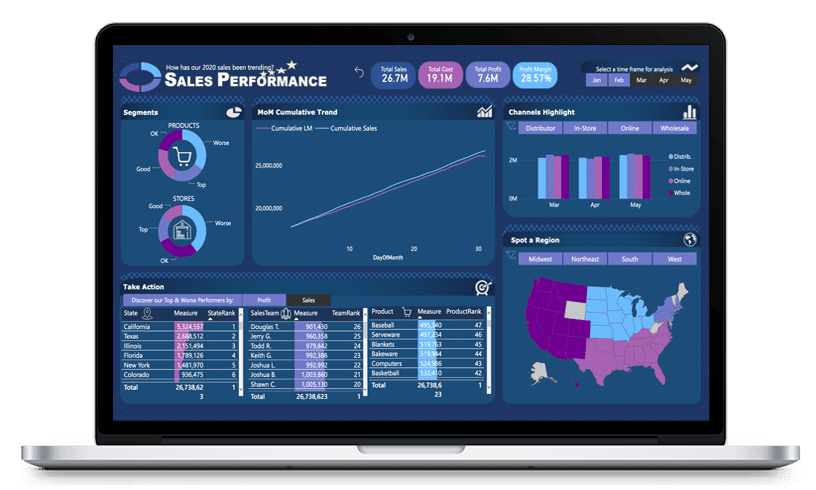 Call Center Insights
From here you can review your call center's performance. This means that you will get access to detailed information regarding abandon rate, satisfaction score, SLA, and average answer speed that can help you improve under-performing metrics.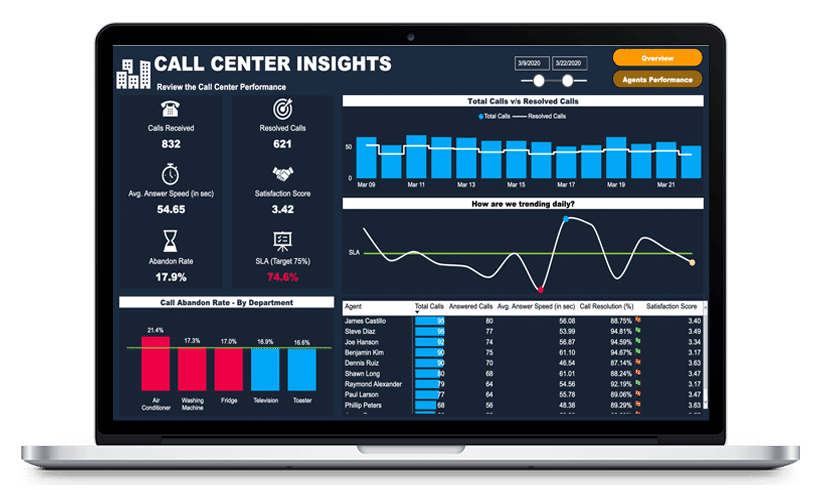 Insurance Portfolio
The insurance portfolio showcase allows you to analyze who is your active customer and determine the product category and the distribution channel that sells insurance fast. Thus, you can get valuable insights into what works best for your business.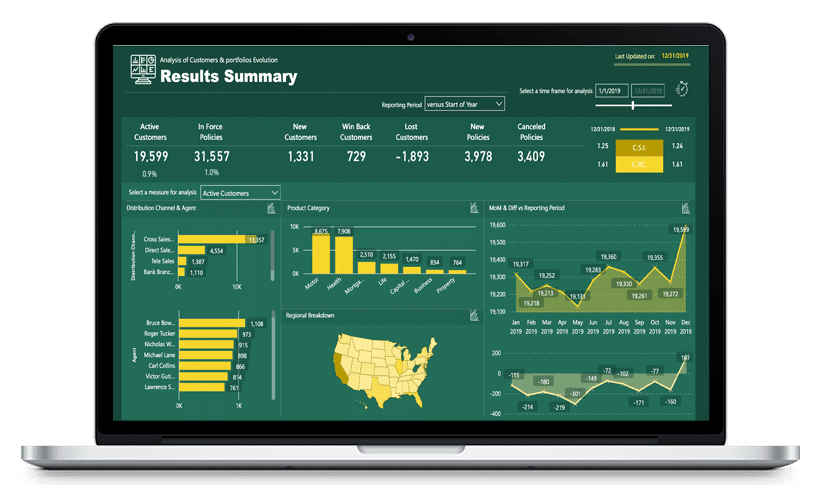 Get Exclusive Access
You can access these 3 and 35 more Power BI Showcases by upgrading to our membership plan. We offer structured on-demand training modules according to your level (beginner, intermediate, and advanced Power BI training), which you can access any time by any device.
Diving into all of our Showcase material will help you enhance your analytical skills by receiving training in real-world concepts. So, upgrade to Enterprise DNA Membership today and save more than $5000 of value. Our membership plans include a $39 monthly subscription or a $397
one-time purchase to choose what best fits your needs.
Alternatively, you can download all Power BI Showcases the Enterprise DNA Team has created separately here.
Value of Power BI Showcases
By getting access to these resources you will be able to deduct important business insights that can facilitate business growth. More specifically:
Learn – how to combine key functions of Power BI, by understanding how high-quality models and reports are developed in order to use them to solve real-life challenges.
Review – resources and materials to generate compelling reports that represent valuable business data.
Master – the analytical elements of Power BI and apply them in a wide range of scenarios.
So waste no more time. Get a glimpse of how the learning process would be like by checking the live demos for each showcase and upgrade today. Our members get exclusive access to all learning materials and we always thrive to bring you the best Power BI solutions for your business.

Enterprise DNA Team