Users of Power BI will quickly find one drawback to making compelling reports and dashboards, and it all has to do with colours! Unfortunately, the team at Microsoft have not quite yet worked out how to include themes into Power BI desktop and the online service.
No doubt they will look to remedy this as soon as possible. A number of people have already voted on it and I recommend you do also (vote here), but currently, there is no way to get consistent themes automatically.
To get a theme or custom colours into your Power BI models, you actually need to also know the HEX codes for each colour. This presents a small problem as these are not provided in the excel ribbon or an excel theme. In excel, the ribbon uses RGB codes when looking to adjust custom or theme colours.
To sort this problem out for myself I have actually created a model in excel which automatically creates the HEX values for an entire themes colours. With this, you are able to get all the hex codes in one go, and then easily transfer them across to your Power BI desktop models.
If you also have a company theme, it is as easy as applying the theme in excel, retrieving the HEX values and then copying them over into Power BI desktop to get consistent colours across your reports and dashboards.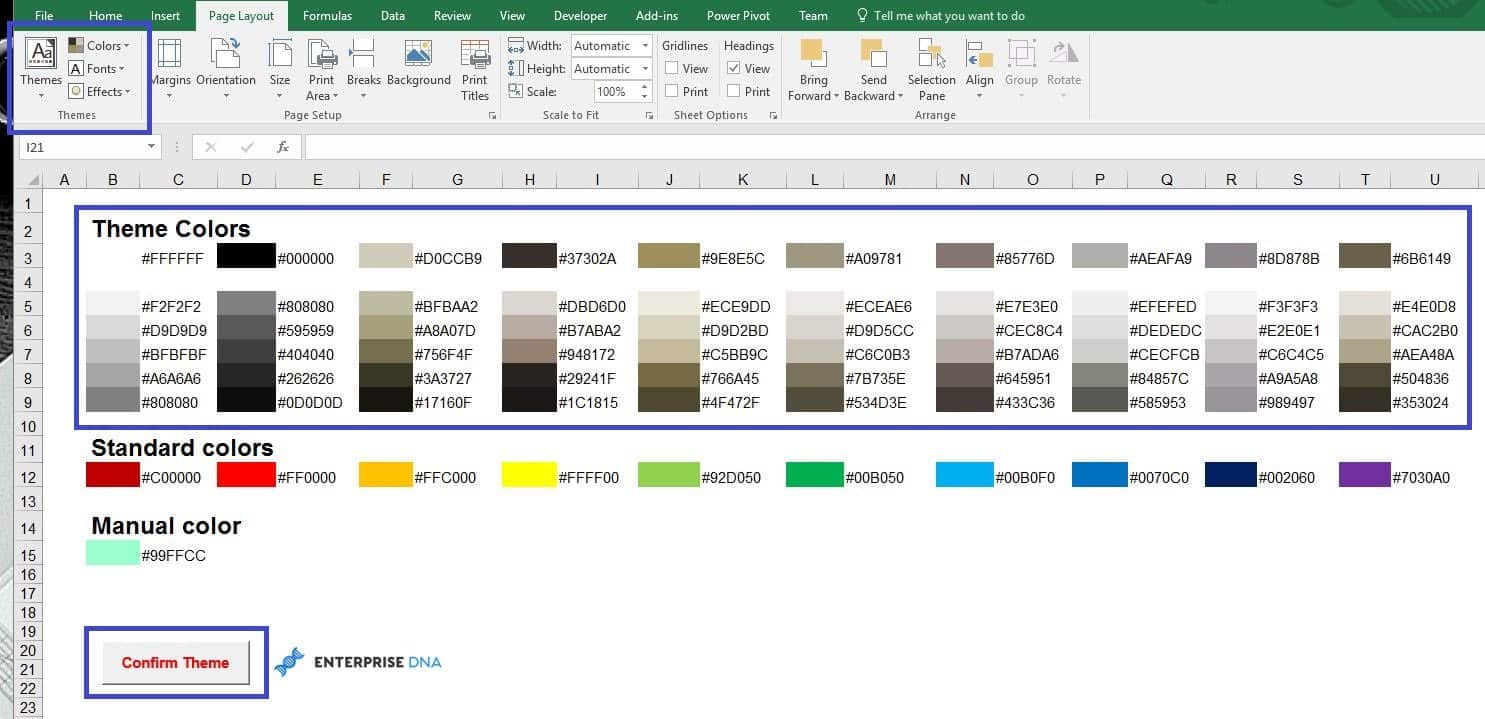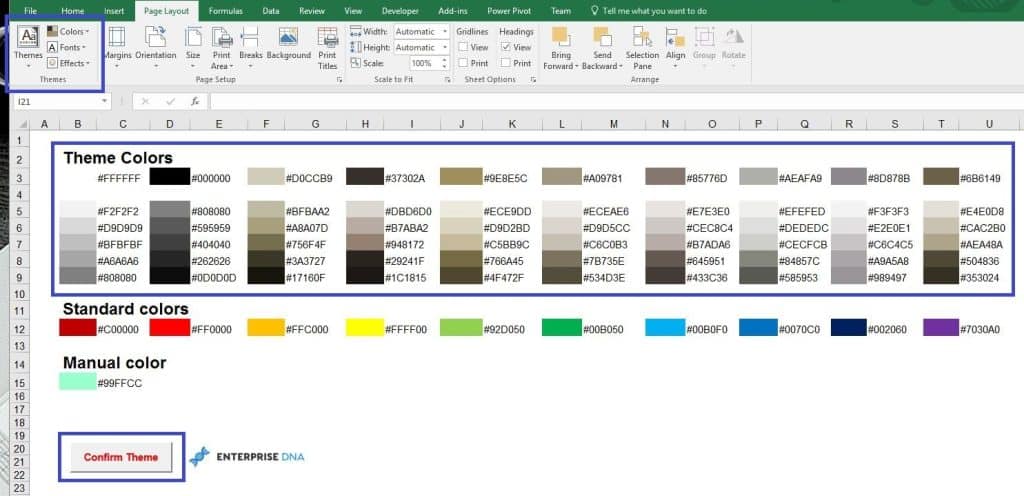 Colour 1
Firstly change the theme to whichever theme you require. Could be either a stock Microsoft one or a custom corporate one. The custom function below will automatically calculate the HEX value for each colour within the palette.

Once colours update to the new theme, click 'confirm theme' and a new worksheet will appear with all the HEX values hardcoded.
Then it is as easy as copying the HEX values into Power BI. This way you now can get consistent colours across your entire Power BI solutions, very similar to how it currently works in excel.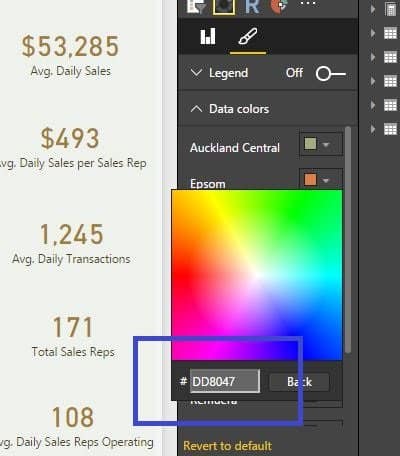 In my view, one of the greatest things holding back many of the reports I'm seeing out there are the report colours and themes. Reports and dashboards HAVE TO ALSO LOOK GOOD. If they don't look good it actually takes away from the great work done architecting an effective data model.
Integration between Power BI and Excel is one of the greatest selling points of Power BI itself, so it made sense for me to find a solution in excel that could solve this small colour issue we are currently facing with Power BI. It's a small problem that will no doubt be fixed by Microsoft any day now when they enable colour schemes. For now, though this is the quick and easy way to get the HEX values and ultimate results that you need.
Your reports will have consistent colours and look far better when you apply a consistent theme. Hopefully, this can assist the community in creating colourful and themed reports from here on out.
Please find download here