Report development can be a daunting process especially if you have huge amounts of data to present. But if you have a proper checklist of all the things you need to cover, the entire process could become faster and more efficient.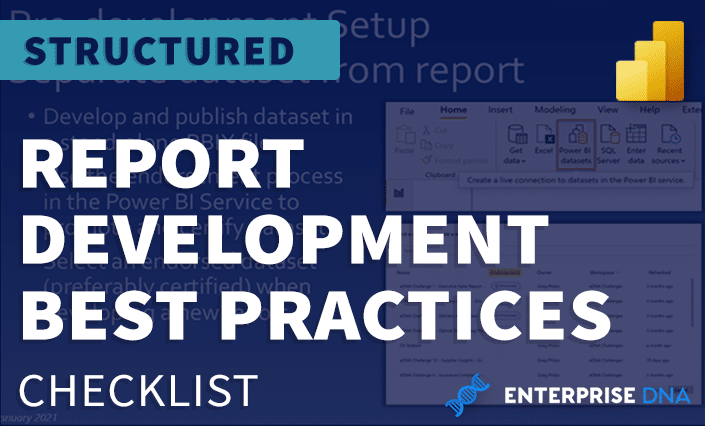 In this new course by one of our Enterprise DNA experts, Greg Philps, you can level up your report development process for better productivity.
The Importance Of Having An Efficient Report Development Process
Power BI is such a comprehensive platform, with many tools and functions that can contribute to the quality of your report.
When our expert, Greg, was still starting out, he admitted that there was just so much material out there about Power BI that it eventually became overwhelming. The number of notes he had made it tough to weed through everything. This is why he eventually came up with a checklist of things that are critical to his own report development process.
In this course, Greg hopes to practice his own belief that it's important to always "teach somebody else" when he comes up with best practices like these. This way, his own tips and tricks do not just benefit him, but others as well.
His best practices checklist is also a great way to ensure that you have the four pillars of a great Power BI report covered at all times.
The 4 Pillars Of A Great Power BI Report
There are four main elements that make a Power BI report a great one.
Data loading and transformation – This dictates the way you load data into your report and how you transform it to come up with the kind of insights you're aiming to get.
Data modeling – This is how you connect different data to each other, creating relationships that allow your visualizations to show the right results.
DAX calculations – This is how you put your DAX formulas together to calculate for the right results using the right groups of data.
Reports and visualizations – This is how you present your report and make all the data easy to understand and the report, easy to navigate.
Once you have mastered the best practices that Greg will be laying down in this course, it becomes easier to ensure that these four areas are well taken care of.
Who The Course Is For
The course is perfect for Power BI users who:
Are just starting out and would like to have a guide on how to develop reports seamlessly
Are not yet content with their own development process and are looking for ways to improve it
Already have their own report development process but would like to check if they can make it more efficient
For those who have not yet signed up for an Enterprise DNA membership, you can sign up for the course on its own. However, you can still get the best value from signing up for an Enterprise DNA On-Demand to gain access not just to this course, but to other courses and exclusive resources and events as well.
About Greg Philps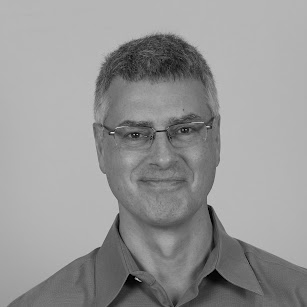 Greg Philps has extensive experience with Power BI tools, especially when it comes to the design, development, and deployment of data warehouses (SSAS), ETL packages (SSIS), SQL queries (SSMS), and reports (SSRS).
He is particularly skilled in the development and implementation of clear and simple data transformation logic, data cleansing routines, and data models. He does this through the use of DAX, Power Query, and paginated reports.
All the best,
Enterprise DNA Team