In the next free Power BI training workshop being put on by Enterprise DNA we are going to be diving deep into some prediction analysis.
You can learn more and register for the event here
Predicting Future Results in Power BI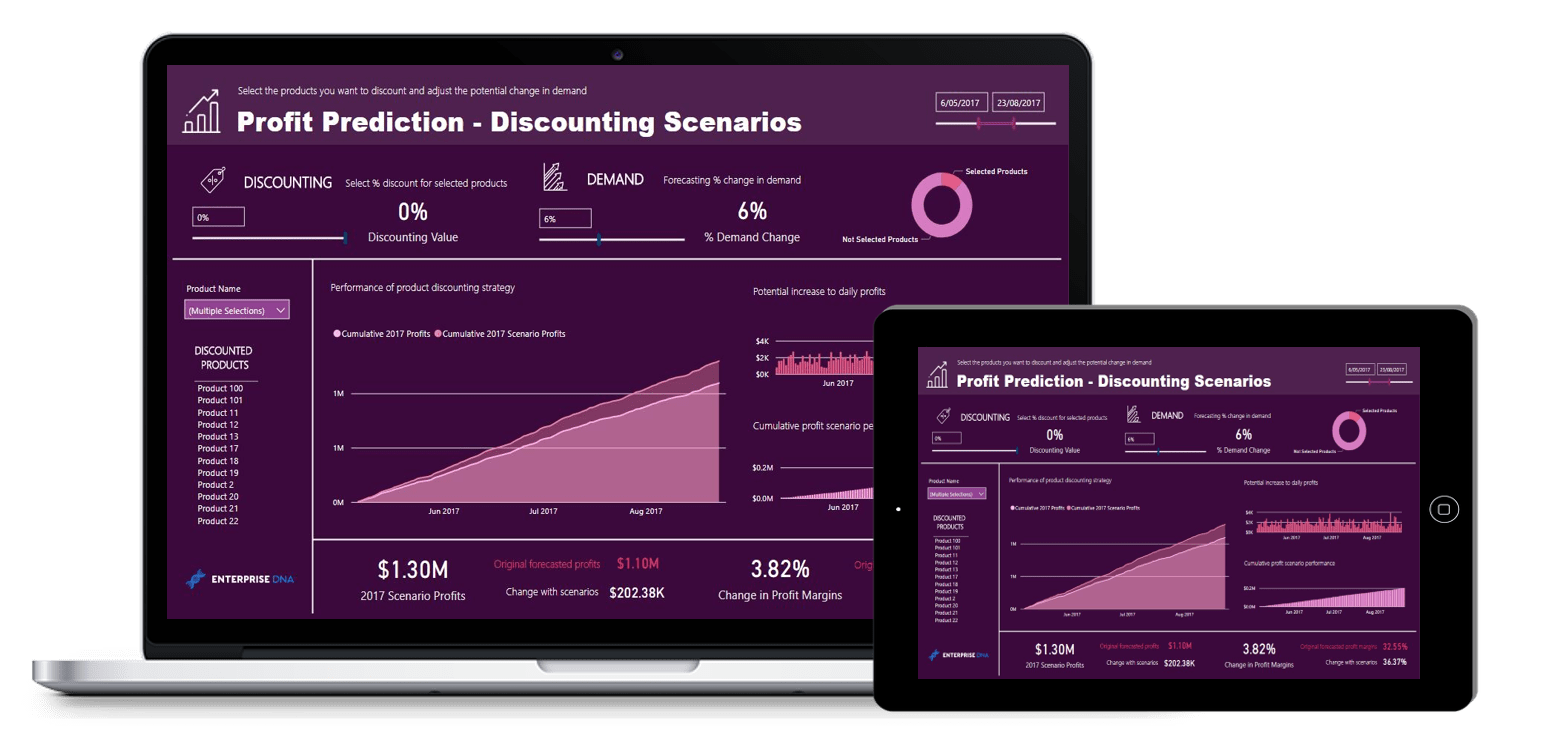 What I wanted to do was take a very real-world situation and look to understand what could happen in the future if a few variables changed or if there is an internal strategy change within a particular business.
This type of analytical work can really showcase the immense amount of power you have available to you when utilizing Power BI effectively.
There's no tool like it in my view which offers this amount of flexibility and versatility in your analysis.
Just imagine being able to look at your current data then create a base projection into the future. Following this being able to efficiently review and understand how your company performance metrics would change.
This could occur through market-driven changes, economic changes or even strategic decisions made to every changing variable that your business has to deal with.
This is very powerful stuff and can be completed in a very scalable way with Power BI.
In this specific example created for this upcoming workshop, we're going to look at a number of discounting scenarios you could run within a business.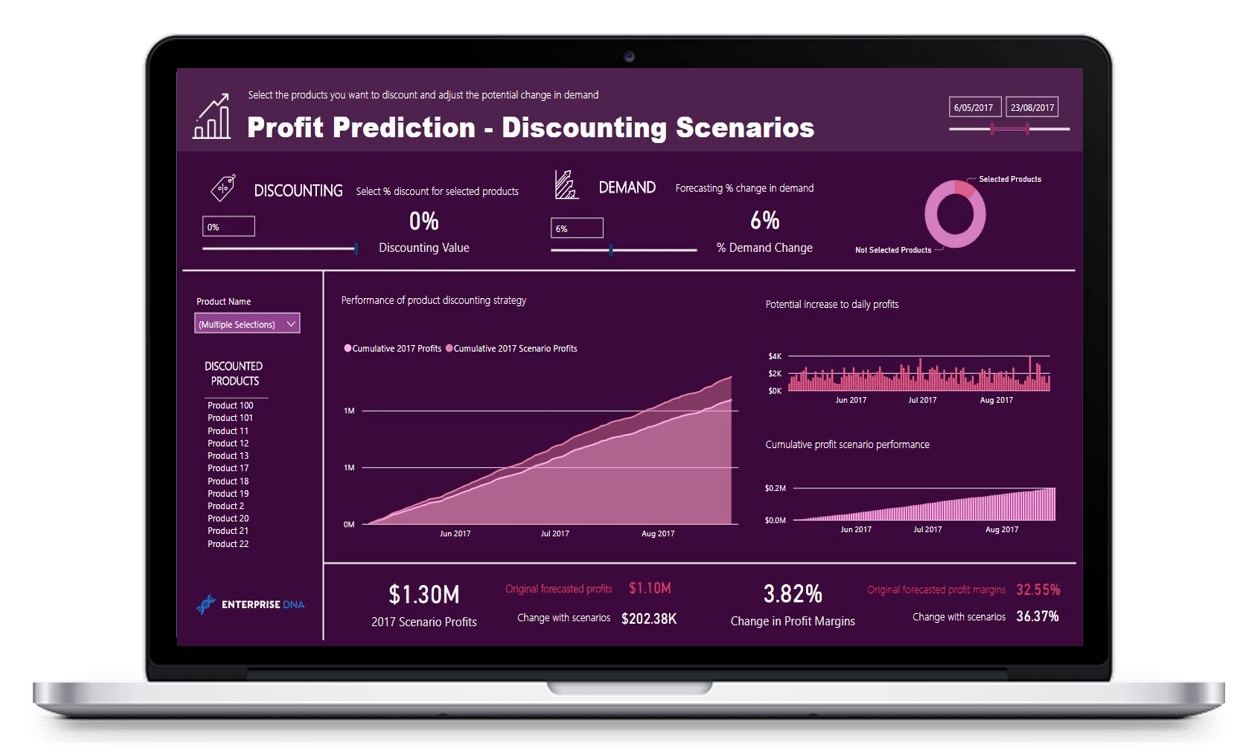 For example, you might sell a range of goods and off the back of this, you want to run a marketing program based purely on the product discounting you're simulating.
Theoretically, by running a discounting program this should increase the demand within your stores or for a range of other products that you sell.
This could be complementary products that you may be able to upsell or cross-sell, based on the increasing demand seen while your discounting scenarios play out.
The idea of placing this analysis in Power BI is that you can very quickly and easily run a number of different scenarios and then see how this ultimately impacts your overall future results.
In this particular case, we going to focus on profits and how these particular scenarios affect our potential profitability into the future.
This is really high-quality work and can add value to any business.
We will be working on a number of product discounting strategies but there are actually so many different ways that you could run different scenarios within a business utilising exactly the same techniques that we'll be reviewing.
It's going to be a high-quality session that I recommend any Power BI user comes to.
You can register for the event at the link below.
Predicting Future Results in Power BI
This workshop session is being put on completely free by Enterprise DNA.
I'm really looking forward to seeing you there.
Sam