We're once again done with another Power BI Challenge. Judging who the winner is has become more and more challenging as we see participants getting better and better with every round.
This challenge is about currency conversion. It involves a company that buys scrap and waste recyclables. Because the company deals with clients from all over the globe, it meant having to deal with a number of currencies.
Let's see how our participants came up with a report for this scenario.
Power BI Challenges
The Power BI Challenge happens every three weeks, with each challenge covering real-life scenarios where Power BI can be used to create insightful reports. Whether you're a member of Enterprise DNA Online or not, you're welcome to join. These challenges have made our community even more collaborative than before, with everyone having amazing discussions on the different solutions being submitted.

So far, we've succeeded in featuring different scenarios from different industries and fields every round. This has helped expose participants to various problems that they might encounter in the future.
Because of this, the Power BI Challenge has also turned into a powerful learning experience for everyone. In fact, some of the best submissions are now featured in the Power BI Challenge Showcase where members of Enterprise DNA Online can interact with the reports and experience firsthand how they work.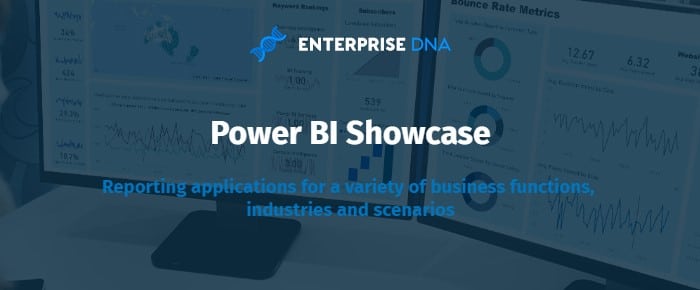 To pick the winners, we look at the 4 pillars that make a powerful Power BI report:
Data modeling
DAX calculations
Loading and transforming data
Reports and visualizations
It's worth mentioning again that there is so much benefit in joining the challenges even if you feel like your skills are not yet at par with the other participants.
As Haroon shared in the last challenge, he has observed participants who have consistently been joining us from day 1. Challenge after challenge, their submissions have become more insightful, more creative and more impressive. This shows that if you really want to make serious progress as a Power BI user, it's best to immerse yourself in these challenges and gain as much feedback as you can from the community.
The winner will get a complimentary membership to Enterprise DNA Online aside from having their work featured in the Power BI Challenge Showcase. Winning members can share the membership with someone who they think will benefit from the resources available within the portal.
We have separate winners for members and non-members. We also have a newcomer category where first-timers are given the chance to win an amazing package.
Challenge #9 Results
This challenge was extremely challenging. Coming up with a winning report meant having to combine DAX, power query and visualizations just to deliver the insights required. The dataset really pushed the participants to apply different techniques and apply every bit of knowledge they had about Power BI.
We admit that sometimes, we become mesmerized with the technical details and analysis. But we also know that the winning report should not only amaze us with fancy tricks. It should also deliver exactly what is being asked for in the project brief.
In this case, we would like to congratulate Alex Badiu for submitting the whole package!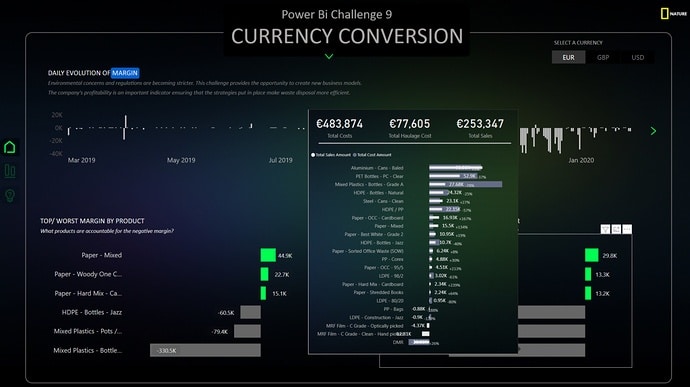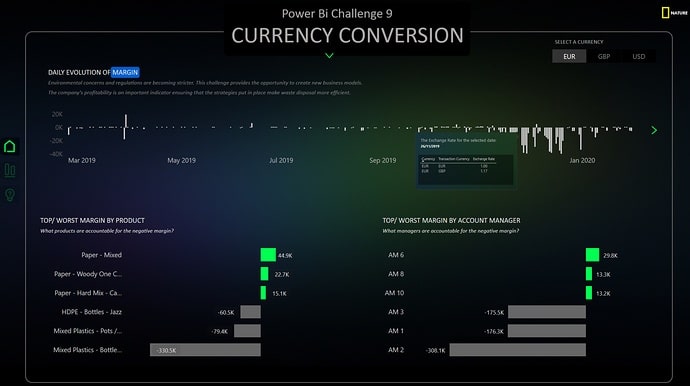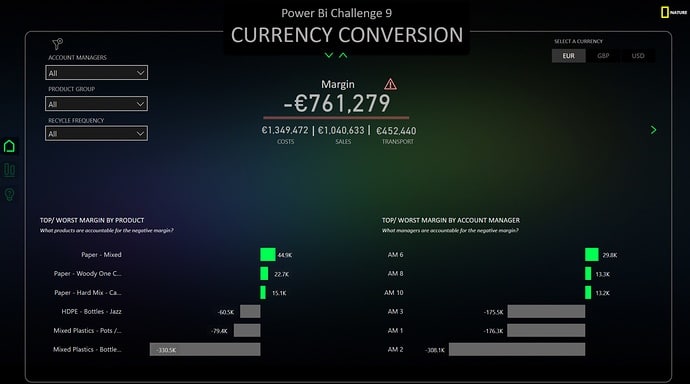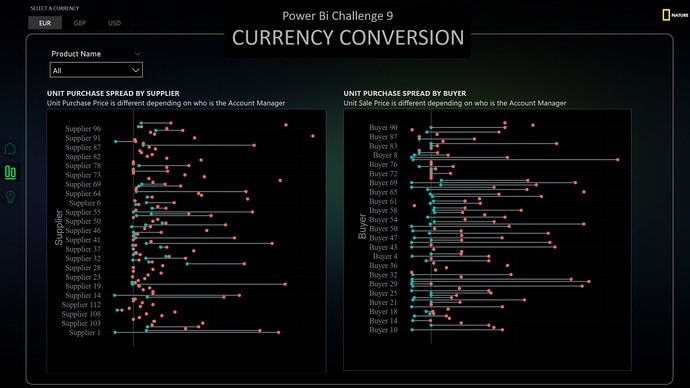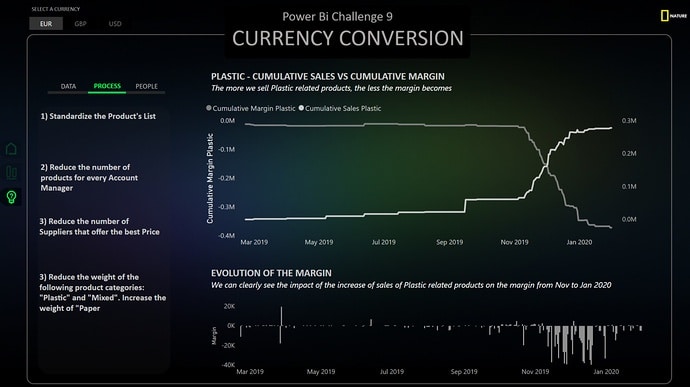 Someone on the forum actually summed it all up for us when he said, "I've never seen someone able to provide so much information with so little on the page!" Our thoughts, exactly!
Great job, Alex!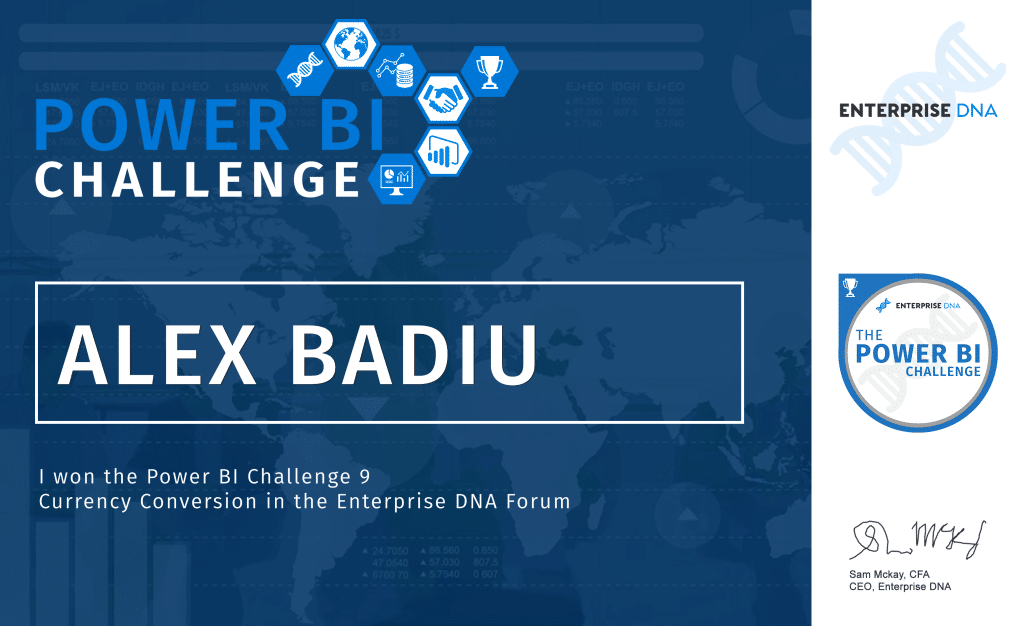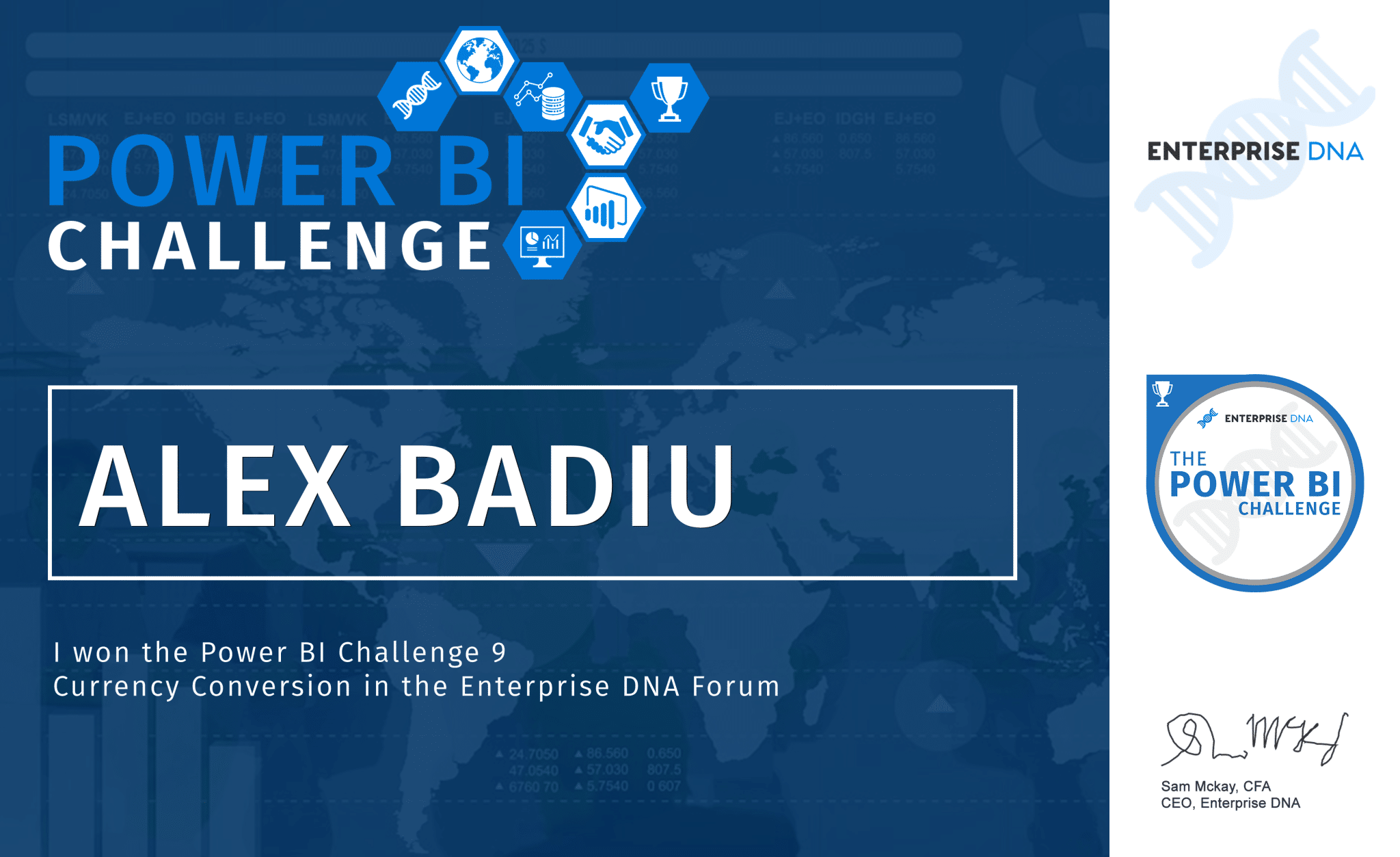 As for our non-member category, great job to Rachwen Mosbehi who also managed to deliver so much insights while being as creative as possible.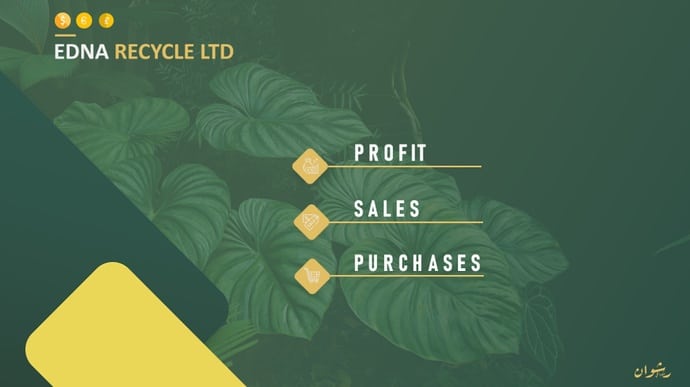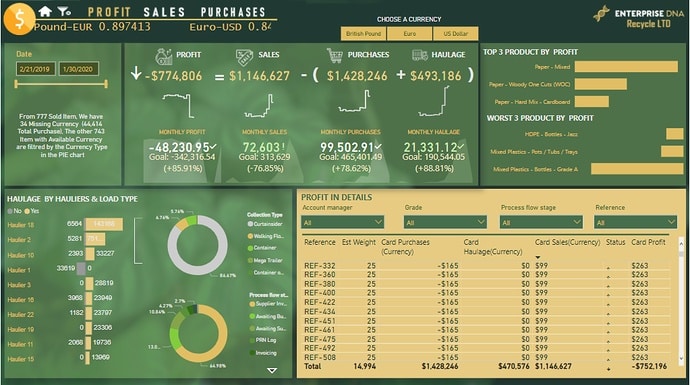 Rachwen's submission showed that your reports can be insightful and beautiful at the same time. This is truly amazing work, Rachwen!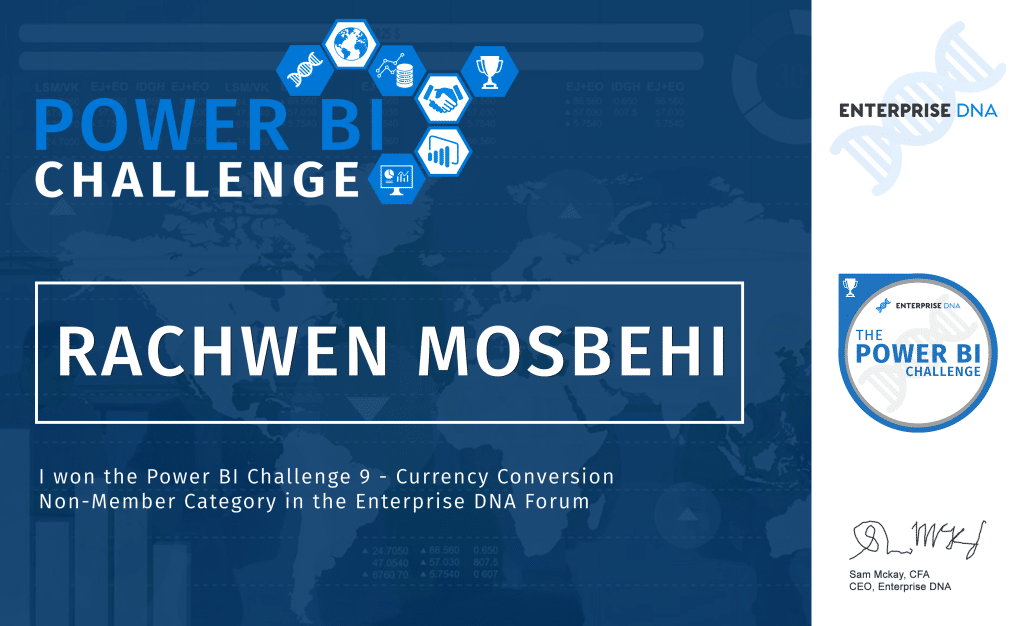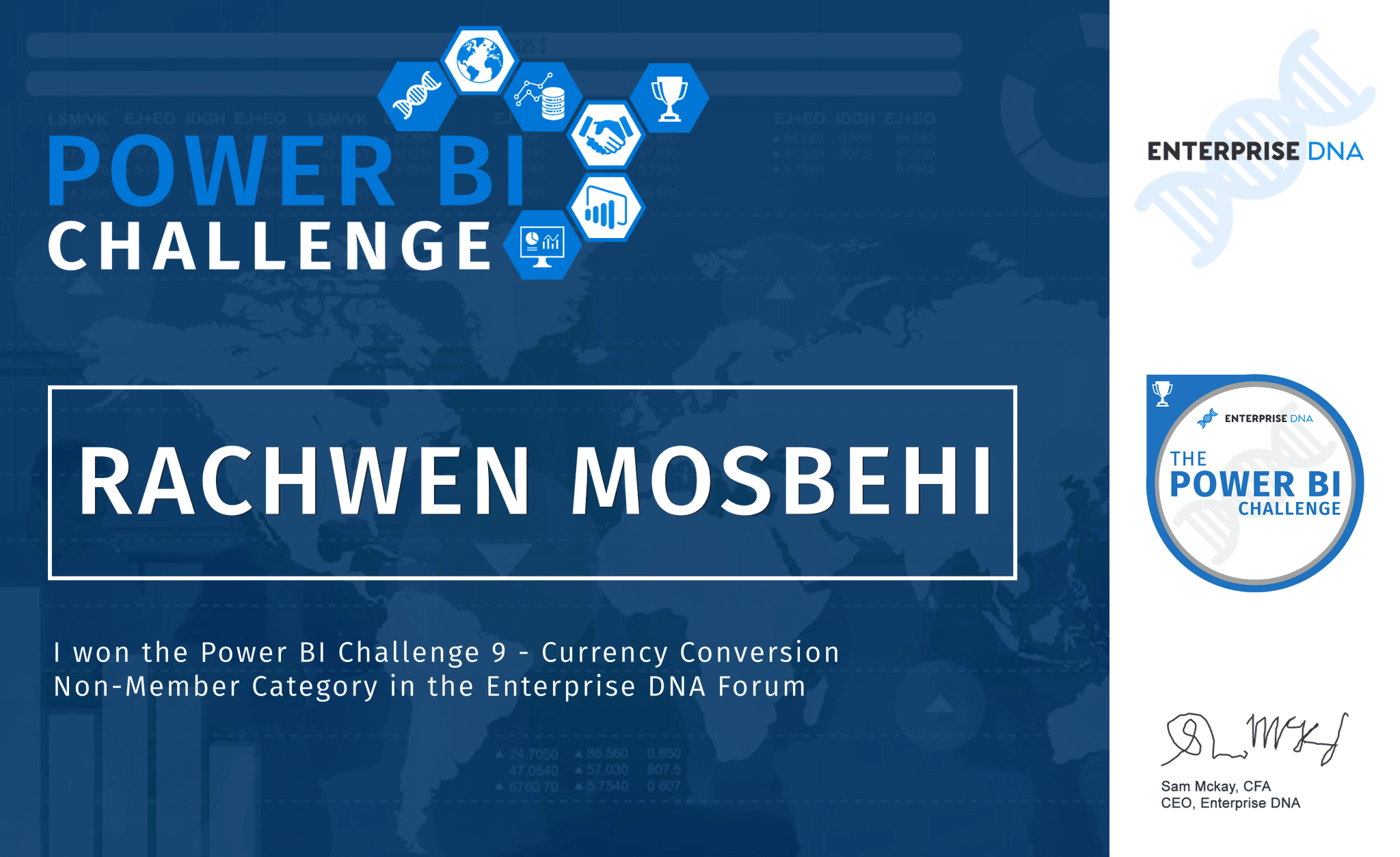 We also mentioned earlier that we have a first-time participant winner. This can either be a member or a non-member; you just need to let us know that it's your first time to participate in the challenge, and you'll get the chance to win amazing prizes.
Our winning submission from a first-time participant comes from Craig Tysall.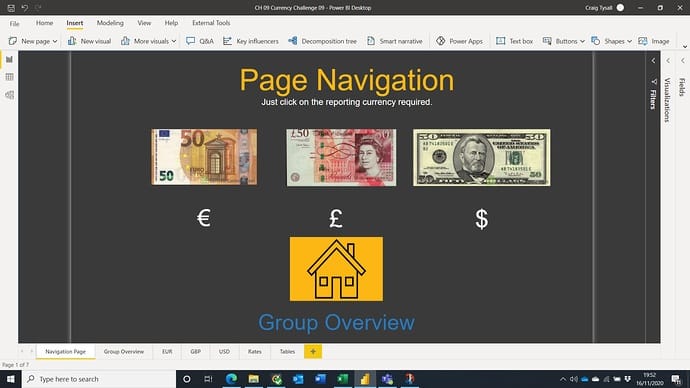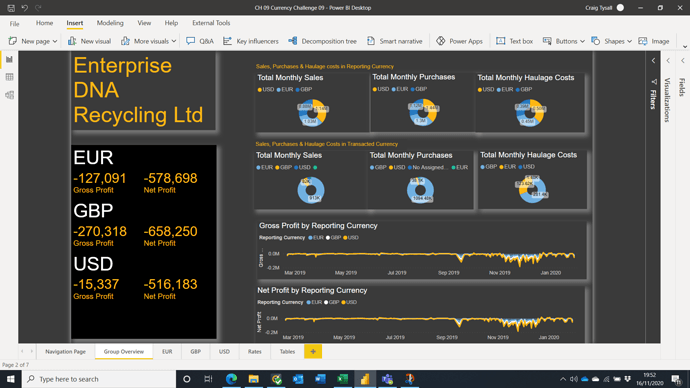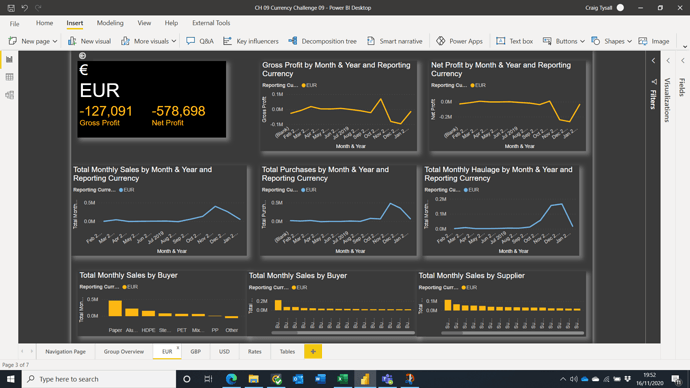 Craig managed to give us so much detail in his report. We're excited to see what else Craig has to offer in the next challenges.
Congratulations, Craig!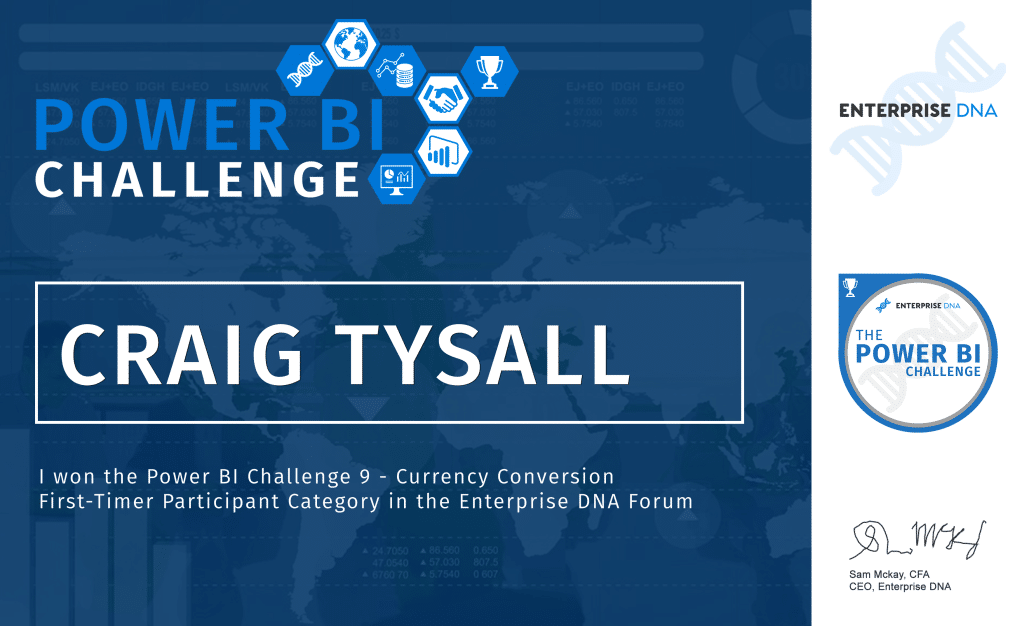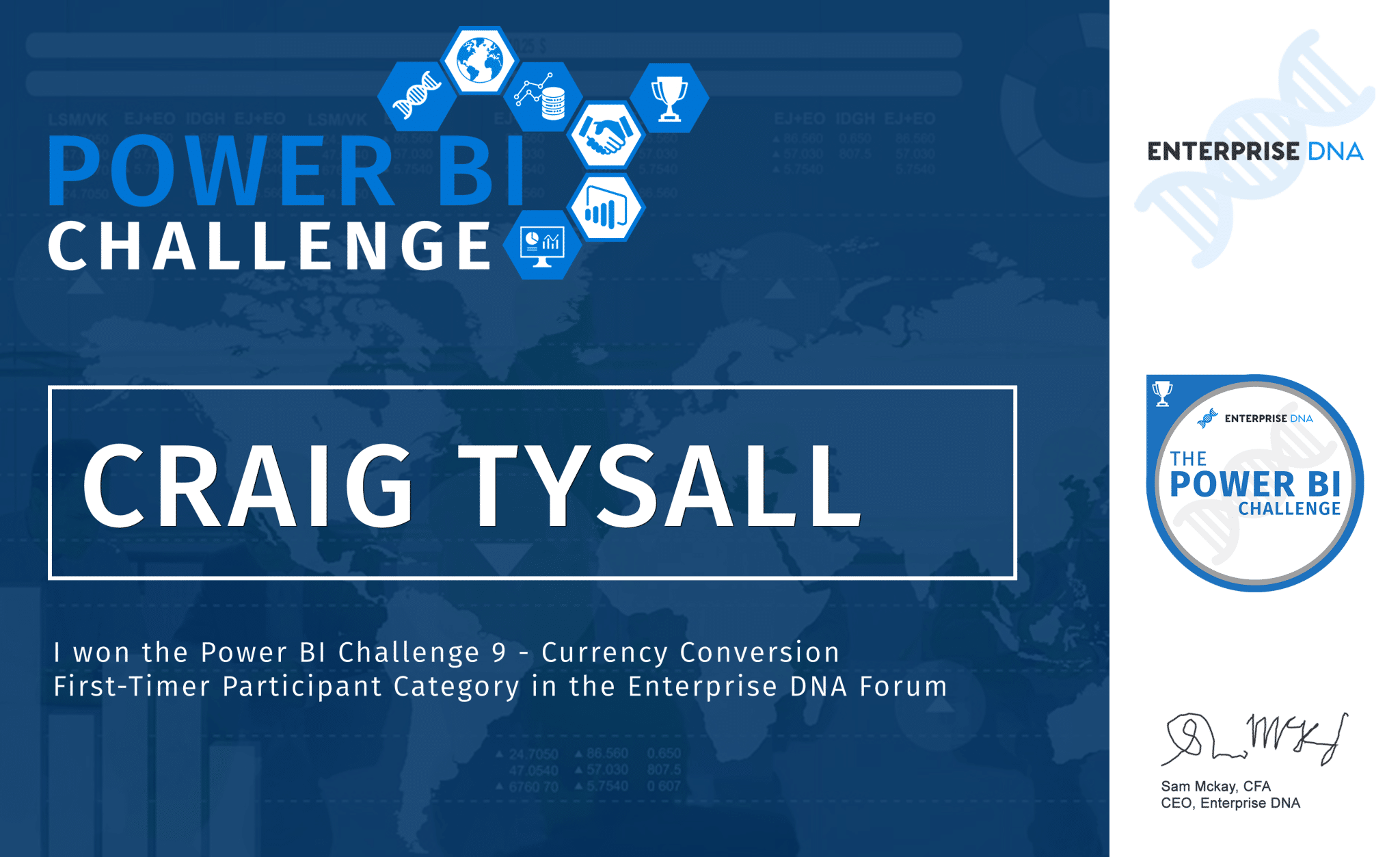 If you think you have what it takes to deliver the requirements for our next challenge, stay tuned for more information! Remember that it might be scary to jump in and participate especially if you're just a beginner. But saying yes to the next challenge also means you're saying yes to being better as a Power BI user.
All the best,
Enterprise DNA Team