It's a wrap for our 17th Power BI Challenge, a great way to end the year with a bang. It's a great way to look back at all the other challenges we've had this year and the amazing output that we've seen.
It only shows how powerful these challenges are in sharpening the skills of our participants, especially since a lot of you started out as beginners when the year started but are now excelling in every way possible. We've said it before and we will never get tired of saying this — the Power BI Challenge has helped the entire community learn more, share more, and grow more.
Power BI Challenges
The Power BI Challenge is a monthly event that allows participants to showcase their Power BI knowledge and skills. Each challenge covers a different topic, field and industry, which proves just how dynamic the platform really is.
Serving as hands-on practice for participants, the fact that every scenario mimics real life prepares them for future opportunities where they can actually apply the approach they used for their submissions. It truly is inspiring to see the amount of insight and creativity that goes into every participant's work.

These challenges have also become a great source of collaboration for the entire community. Seeing participants consult each other on best practices to apply allows everyone to grow together as Power BI users.
Another interesting thing about the Power BI Challenge is the fact that the learning opportunities are not just limited to the actual participants. The reports submitted are amazing learning tools for those who want to study different approaches to the report development process. That's why we collect all of these reports in the Power BI Challenge Showcase where members can download them as pbix files. From there, they can study the ins and outs of creating these individual reports and dashboards.


Submissions are judged based on the four pillars of a great Power BI report — data modeling, DAX calculations, loading and transforming data, and reports and visualizations. Challenge winners receive a complimentary Enterprise DNA membership, which gives them access to an endless number of resources that would help them level up their Power BI knowledge.
Challenge 17 Winner
This round was truly difficult for the judges, considering the complications that came with the data challenge. There were a wide range of indicators, spatial granularity mismatches, temporal differences, and a lot more.
Although the focus in past challenges was usually on the technical aspects of each submission, this time, we had to consider how well the data was presented in a manner that a non-data audience will easily understand. It all boiled down to simplicity.
Overall Winner : Tim Weinzapfel
Tim's submission directly responded to everything that we asked for in the challenge brief, plus so much more. Not only was his report impressively comprehensive, its simplicity also promoted intuitive navigation and ease of use, perfect for the intended audience.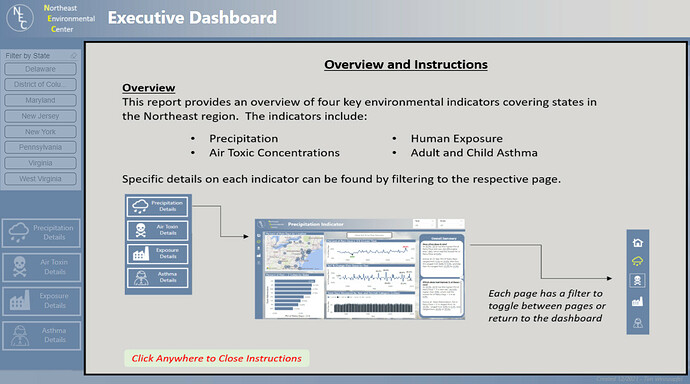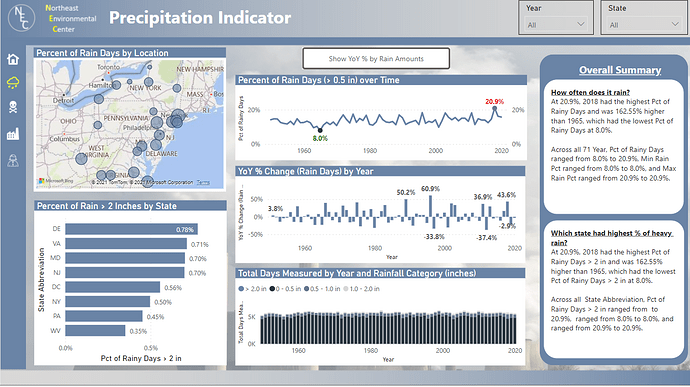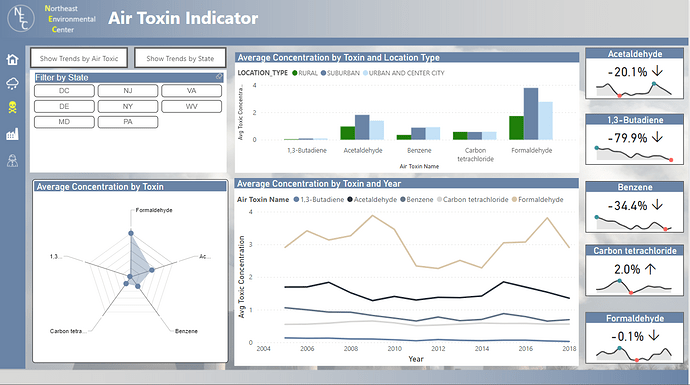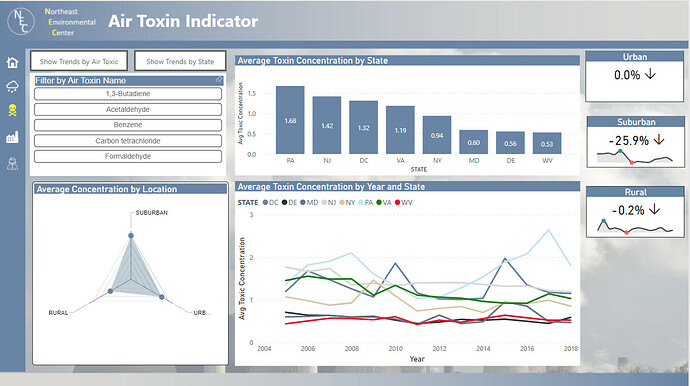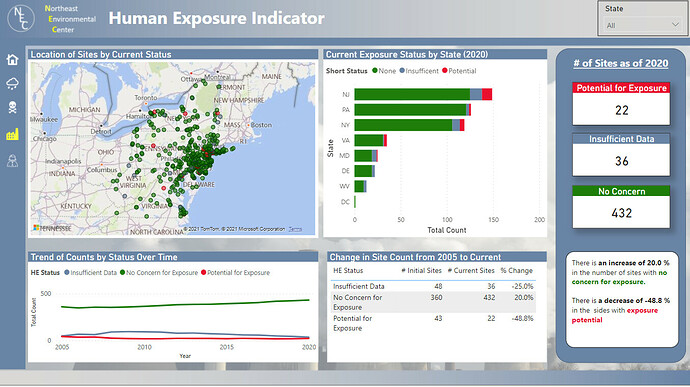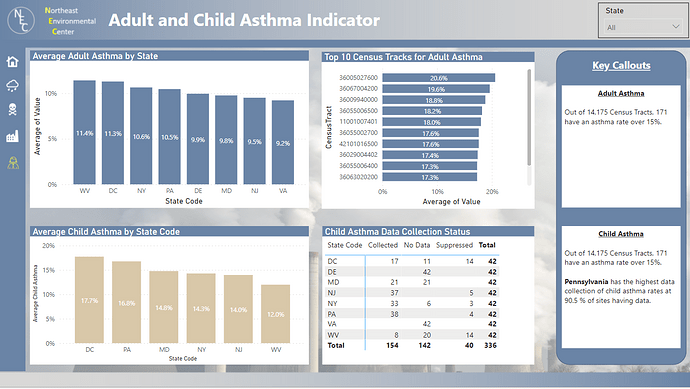 Non-member Winner – Fernando Moreira
Although there were a lot of impressive submissions from the entire pool of non-members, Fernando's entry was a clear favorite among the judges. As one stakeholder described it, his work was not overly heavy on the data, was user-friendly, and contained visuals that delivered the numbers clearly.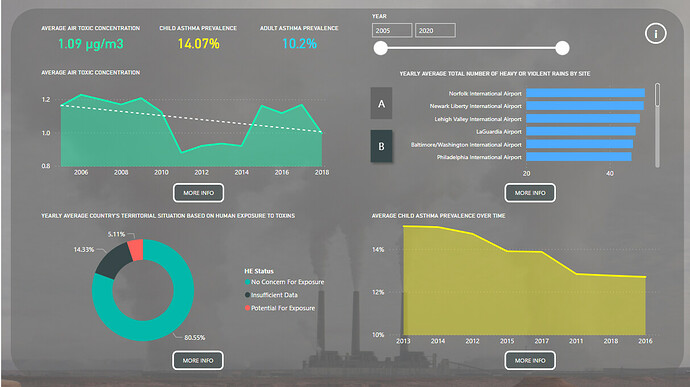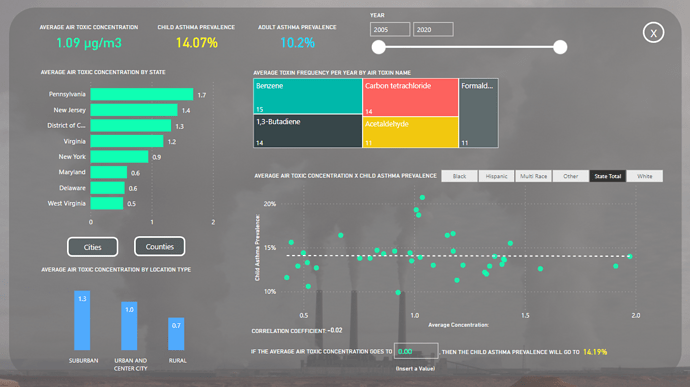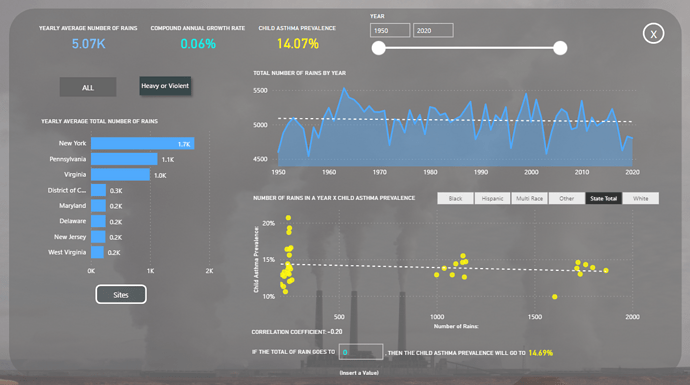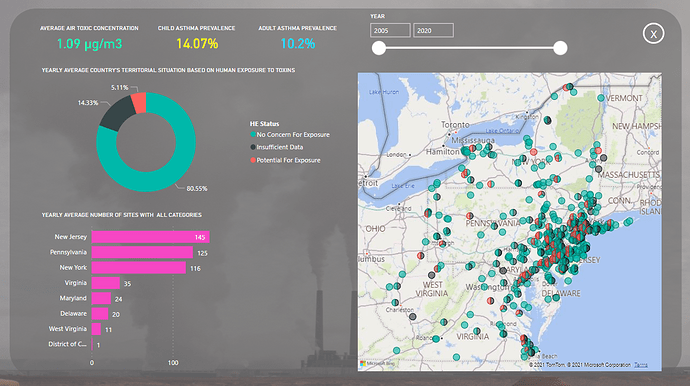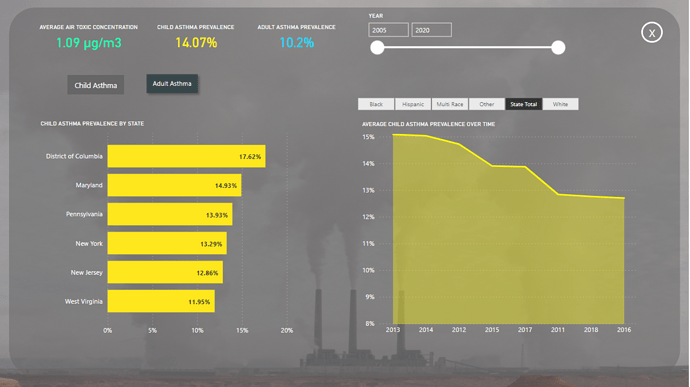 Newcomer Winner – Paul Gerber
Our newcomers submitted impressive work as well and made it tough to make a final decision. However, Paul's entry had the best elements compared to the other eligible entries, especially when it came to his maps.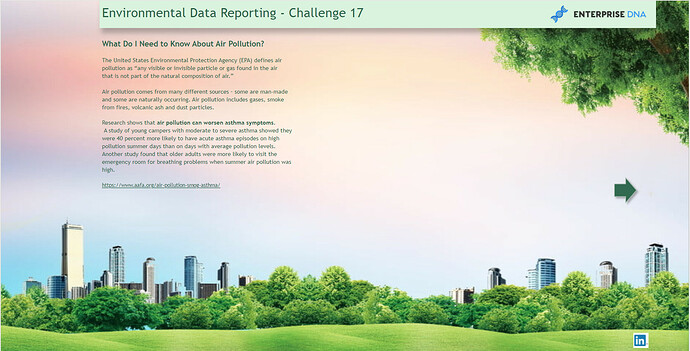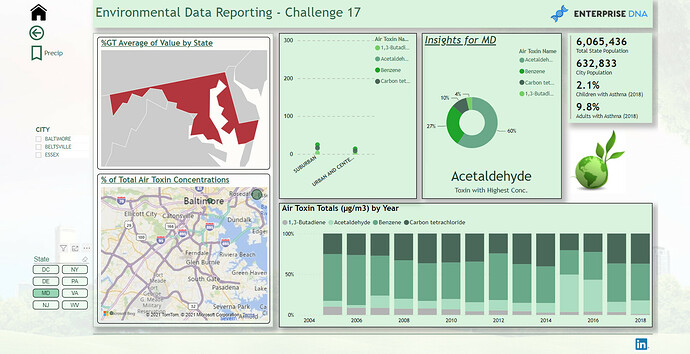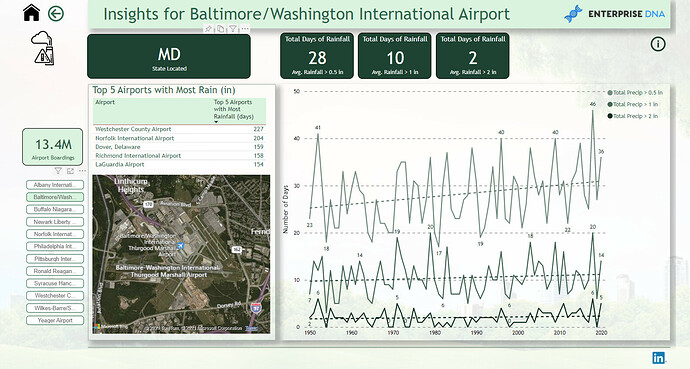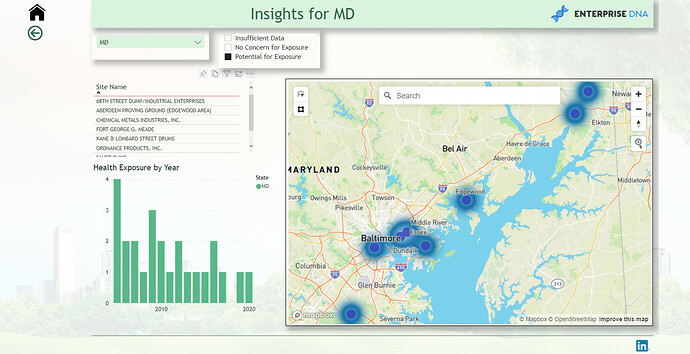 Individual Category Winners
This Power BI Challenge was unique because we allowed the participants to make partial submissions instead of entire reports. This is why we also have individual category winners.
For Asthma Prevalence, Fernando Moreira's work still proved to be the best especially when it came to his visualization.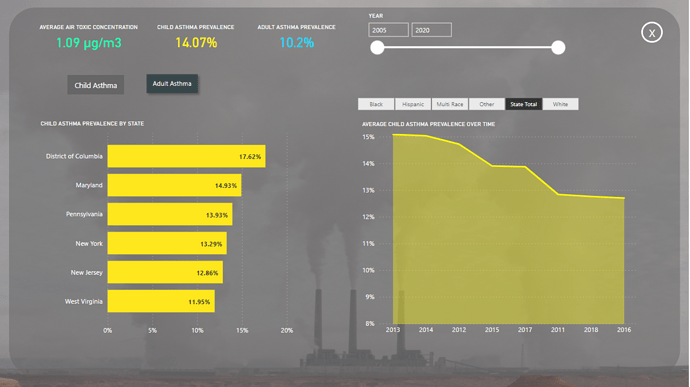 For Heavy Precipitation, Kim Cook made the impressive analytical decision of setting a 1950 baseline, which effectively showed long-term climate changes.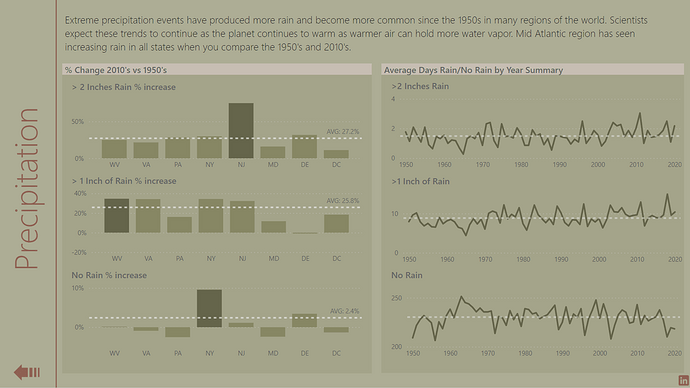 Tim Weinzapfel once again excelled in the final two categories — Human Use Exposure and Air Toxins.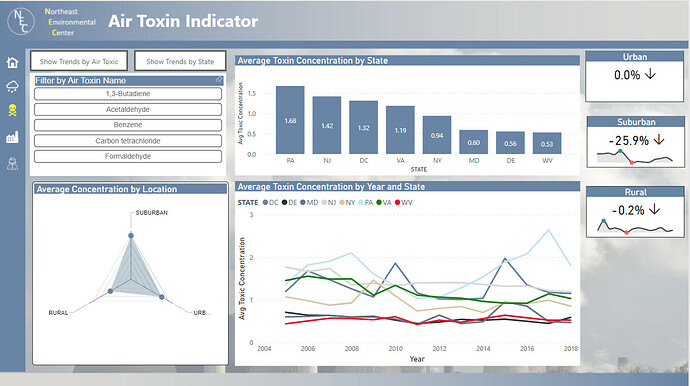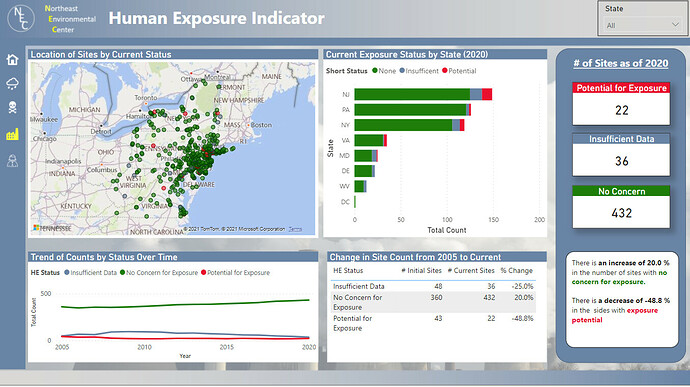 Amazing work from all of our participants! What a great set of reports to end the year. We're looking forward to the new challenges that we'll be rolling out next year!
If you haven't participated in any of our challenges yet, we're hoping that you start the new year with a bang by joining us next year.
All the best,
Enterprise DNA Team