Happy New Year!
Last year was an amazing year for us, seeing how more people became involved (and developed their skills in the process) in our Power BI Challenges. This year, we're starting the fun with a challenge about COVID-19 reporting. You may watch the full video of this tutorial at the bottom of this blog.
Staying true to tradition, our challenges will still focus on a different industry every single time. This allows us to highlight how dynamic Power BI is as a tool.
Non-member winners will still get a complimentary membership to Enterprise DNA to help them further enhance their skills in using Power BI. For member winners, they can choose who to gift the membership to.
Challenge #11
Challenge #10 was the last challenge given for 2020. It was about supplier insights. For our 11th challenge, we're hoping that participants can show us a good look at the current status of COVID-19 on a global scale using the data reported by John Hopkins University.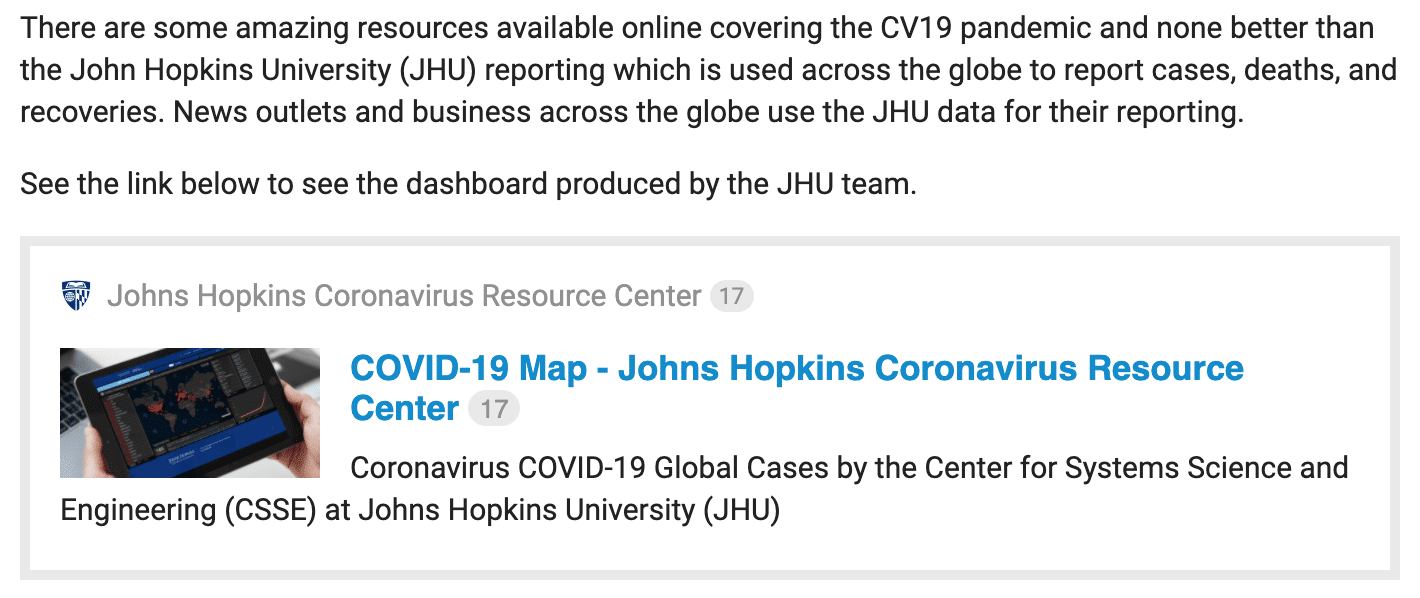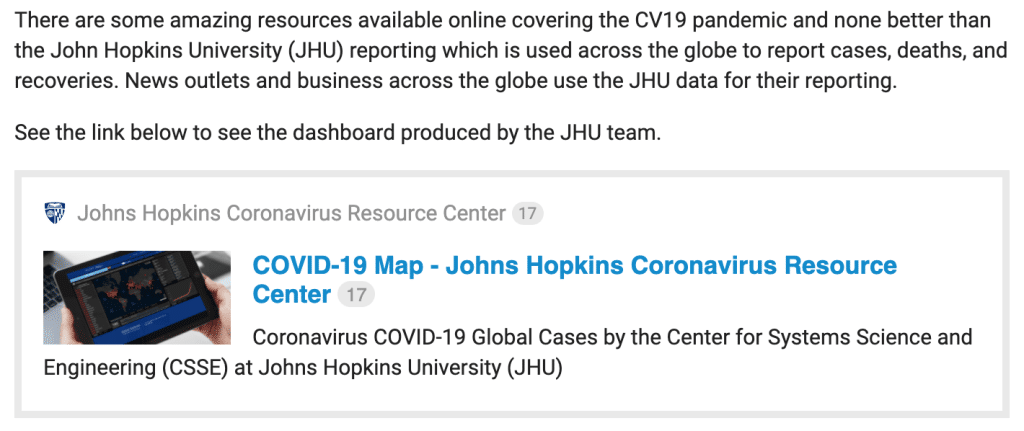 The objectives are straightforward enough.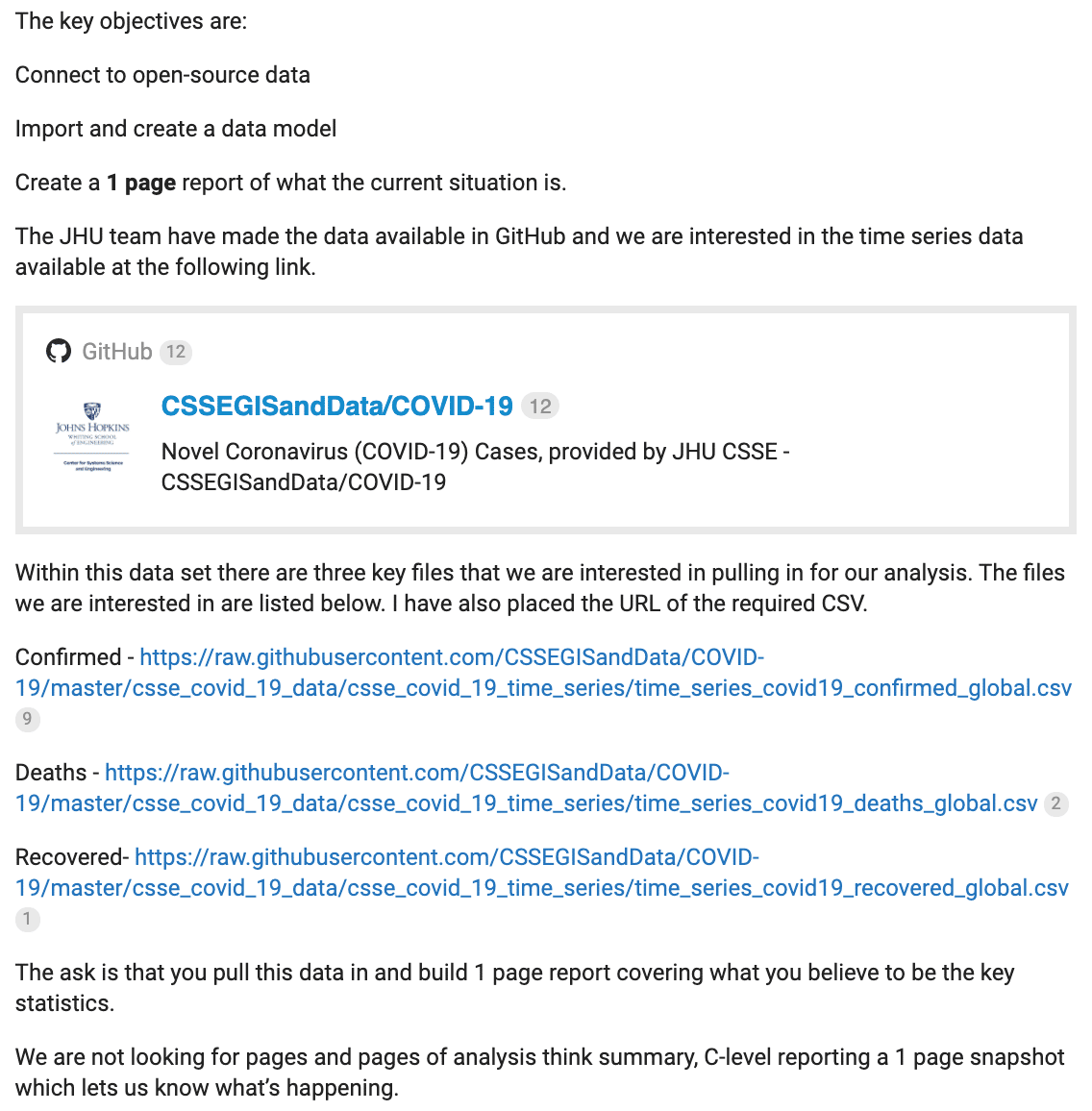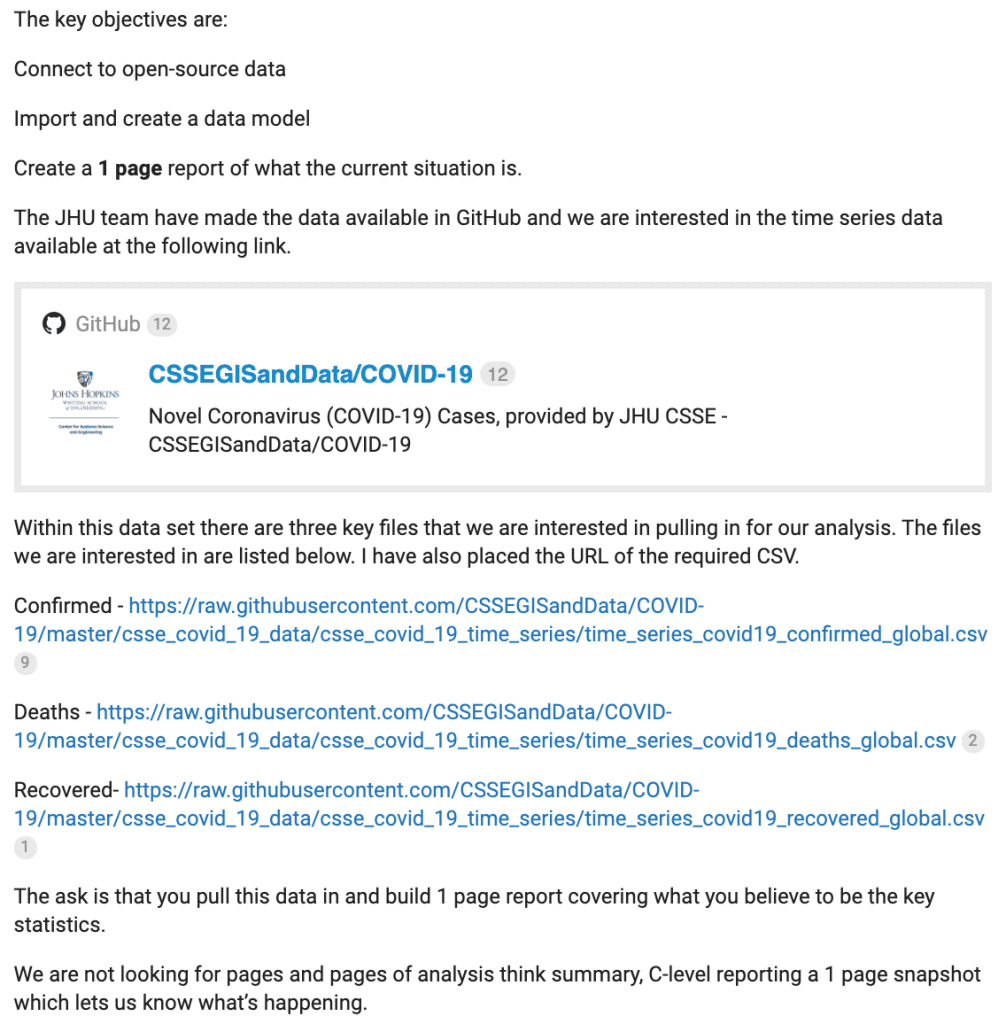 Deadline for submission is on January 26, 2021.


The Power BI Challenge
One of the best decisions we had in the course of Power BI Challenge's entire run last year was opening up the challenge to non-members. Seeing Enterprise DNA members strutting their Power BI skills was fun, but it became even more so when we invited non-members to join in. The collaboration was amazing!
It was also inspiring seeing everybody's progress. We saw first-time participants leveling up by their 2nd, 3rd, or 4th time to join in. This means that everybody really is learning from each other with every round.
As mentioned earlier, a complimentary subscription to Enterprise DNA On-Demand is up for grabs. To add to that, there's also a chance for the winning entries to be added to the Power BI Showcase. This means that their reports will be used by Enterprise DNA members in learning and mastering Power BI using their own data.


We judge the submissions based on the 4 pillars of a great Power BI report — data loading and transformation, data modeling, reports and visualizations, and DAX calculations. Seeing how more and more participants are joining in each round and how participants are getting better and better, this part of the job is definitely getting tougher as well.
How To Join
Here's how you can join the challenge.
For Enterprise DNA members, check the forum thread inside the Enterprise DNA Forum.
Download the data set from this link: Challenge #11
Post your report on the thread.
Submit your PBIX files to

[email protected]
When you submit your report, just use the subject line Power BI Challenge 11 – Name (Member). If you're not a member yet, use the subject line Power BI Challenge 11 – Name (Non-member) instead.
Not yet an Enterprise DNA member? You can still join by going here:
Enterprise DNA Power BI Challenge 11
Submit your PBIX file, images of the report, link and description to

[email protected]

Post this caption on your social media accounts along with the image below: I accepted Enterprise DNA's Power BI Challenge
Make sure to hyperlink this post
Use these hashtags on your social media post – #EnterpriseDNA #EnterpriseDNAPowerBIChallenge #PowerBIChallenge #PowerBIChallengeAccepted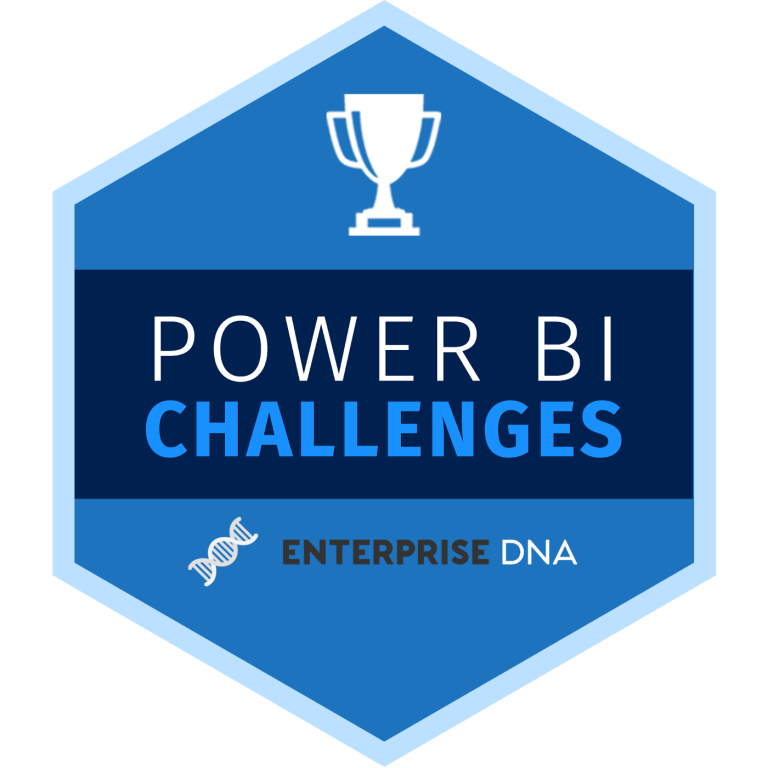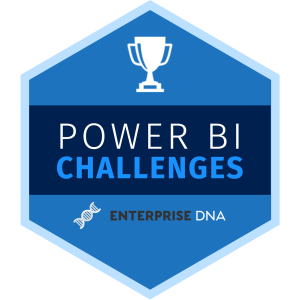 [youtube https://www.youtube.com/watch?v=sjC4oNr5494&feature=youtu.be?rel=0&w=784&h=441]
Here's Haroon with more information about this challenge.
Join Power BI Challenge #11 now and let us see what kind of insights you can share with us!
All the best,
Enterprise DNA Team