We've launched the 10th Power BI Challenge and this time, we're covering supplier insights.
Once again, we've come up with a unique scenario that everyone can work on to make sure we're maximizing what Power BI can do. A complimentary membership to Enterprise DNA Online is also more than worth it, knowing that this membership can give you access to amazing resources that could deepen your knowledge of Power BI and its capabilities.
Challenge #10
Challenge #9 was about currency conversion. With challenge #10, we're going to focus on supplier insights.
The project brief gives a clear picture of the scenario at hand: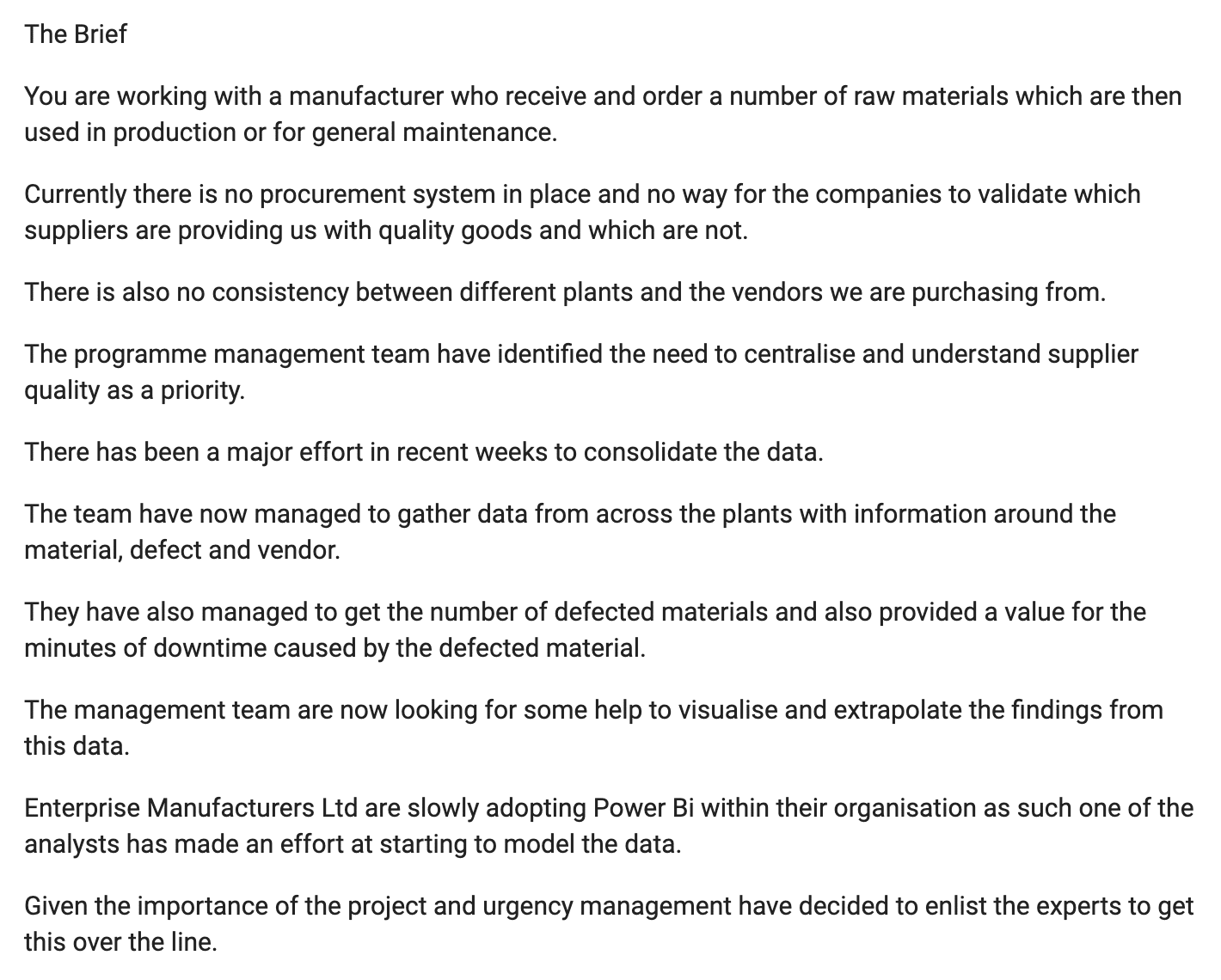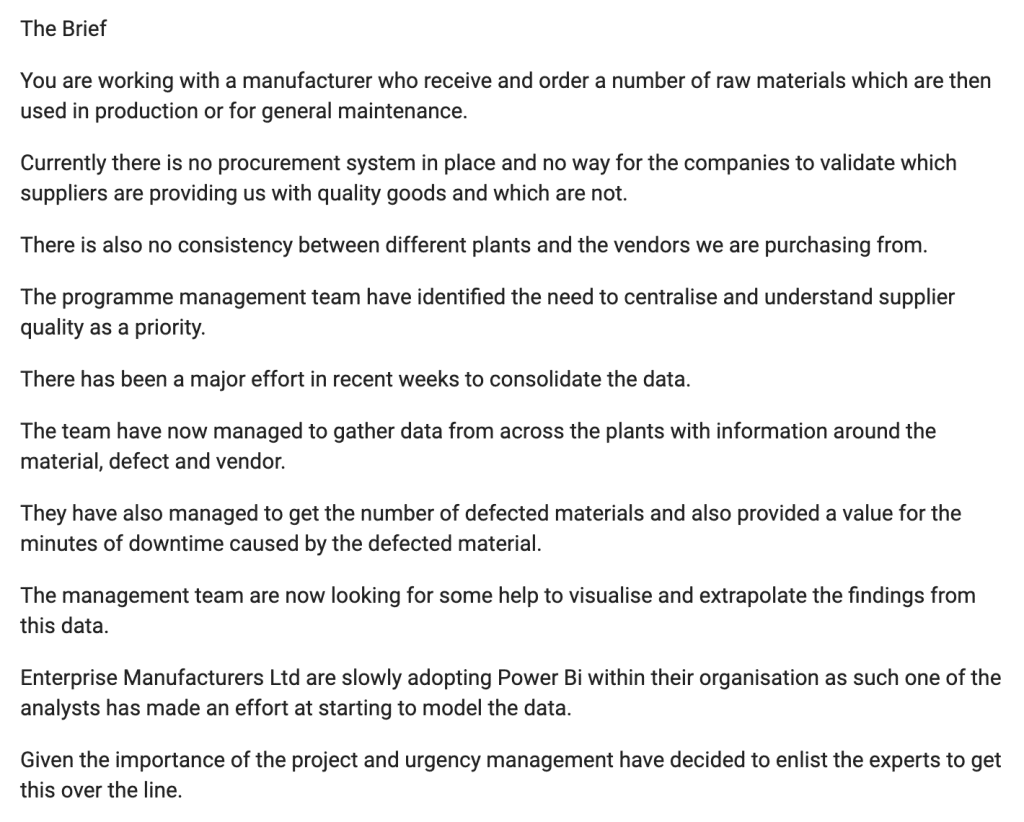 It's going to be interesting to see all participants take the role of the experts and answer these critical questions that this challenge aims to answer:


Deadline for submission is on December 13, 2020.


The Power BI Challenge
The Power BI Challenge continues to evolve after every round. We started out with challenges that were exclusive to members of Enterprise DNA Online. Then, we realized that this was a great opportunity for everyone to collaborate. So we opened up the challenges to non-members as well.
Eventually, we also added a separate prize for first-timers. All you need to do is tell us that it's your 1st time to participate, and you become eligible to win a prize.
What makes the experience more exciting for us is the fact that we're seeing so much improvement in everybody's work as well. This only proves that the challenges have become an amazing opportunity for learning, too. Those who started out in the first few challenges are now submitting reports that are leaps and bounds ahead than their first submissions.
The Enterprise DNA Team judges the submissions based on the 4 pillars of a great Power BI report — data loading and transformation, data modeling, reports and visualizations, and DAX calculations.
Aside from getting the chance to win great prizes, winning submissions also get featured on Power BI Challenge Showcase. This means that members of Enterprise DNA Online get to practice using your reports and dashboards to get some hands-on experience. Again, this makes these challenges a great learning opportunity.
How To Join
Here's how you can join the challenge.
For Enterprise DNA members, check the forum thread inside the Enterprise DNA Forum.
Download the data set from this link: Challenge #10
Post your report on the thread.
Submit your PBIX files to

[email protected]
When you submit your report, just use the subject line Power BI Challenge 10 – Name (Member). If you're not a member yet, use the subject line Power BI Challenge 10 – Name (Non-member) instead.
If you're not yet an Enterprise DNA member, you can still join by going here:
Enterprise DNA Power BI Challenge 10
Submit your PBIX file, images of the report, link and description to

[email protected]

Post this caption on your social media accounts along with the image below: I accepted Enterprise DNA's Power BI Challenge
Make sure to hyperlink this post
Use these hashtags on your social media post – #EnterpriseDNA #EnterpriseDNAPowerBIChallenge #PowerBIChallenge #PowerBIChallengeAccepted
Join Challenge #10 now and show us what kind of insights you can deliver using Power BI!
All the best,
Enterprise DNA Team