The next learning summit is not far away. We're expecting a large turnout and have some exciting sessions planned.
Already we now have close to 1000 Power BI users registered for the event.
There will be plenty of new and interesting content that will be covered during this summit. The best thing about it is it's completely free to any Power BI users around the world. If you haven't had a chance to register so far then you still can below.
Enterprise DNA Learning Summit, November 2019
Please note, all the resources and replays from the event will be made available to everyone who registers. These will only be made available before, during and for a few days after the event before they get moved to a members-only section at Enterprise DNA Online.
Below is a detailed outline of everything that will be covered throughout the entire event.
Just a reminder, there will be 4 sessions over 4 days (one each day) covering a wide variety of Power BI development topics.
Session 1 – Virtual Table Exploration
During this first session, we will be exploring what virtual tables are in Power BI and how you can used these effectively to discovered advanced insights very fast. This is a very unique topic that will take you Power BI development to the next level if you can understand it well.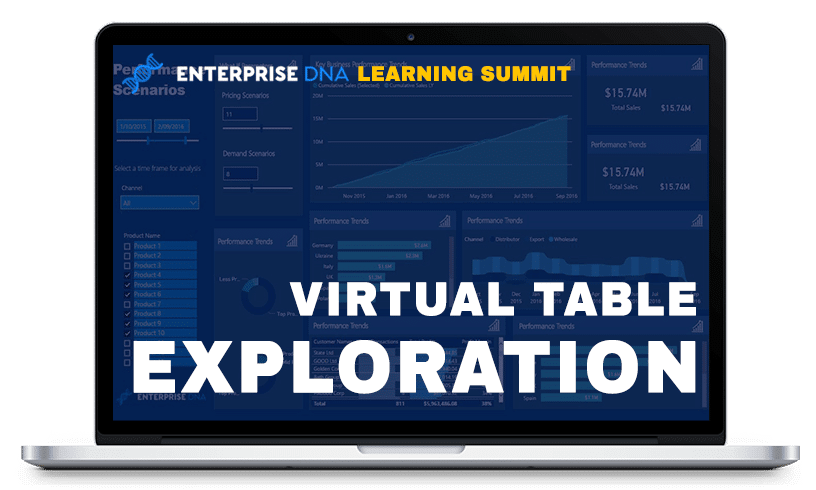 Understand what virtual tables are in Power BI
Create dynamic data groups within formulas
Discover advanced insights fast with DAX
Explore the limitless possibilities with virtual tables
Session 2 – Dynamic Grouping Concepts
In this workshop we'll be covering many ways that you can create dynamic groups in Power BI. This is a powerful technique to broader you visualization potential. Most of the time this type of analysis isn't immediately possible, but by implementing the right ideas using DAX and in your visuals, you can showcase some compelling insights.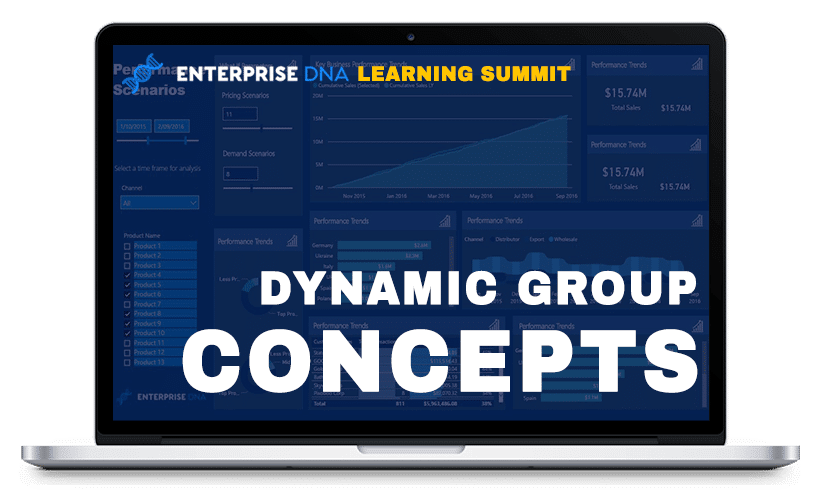 Learn why you should use this analytical technique
Discover new ways to create groups for your data
Uncover valuable insights using these ideas
Group various dimensions from your data model effectively
Session 3 – Ranking Insights Tips
Using either RANKX or TOPN in Power BI enable some fantastic insights. During this workshop we'll be running through many variations where you can utilize these DAX functions to enable great analysis. Covered will be the key differences but also the best times to use each of these ranking formula concepts.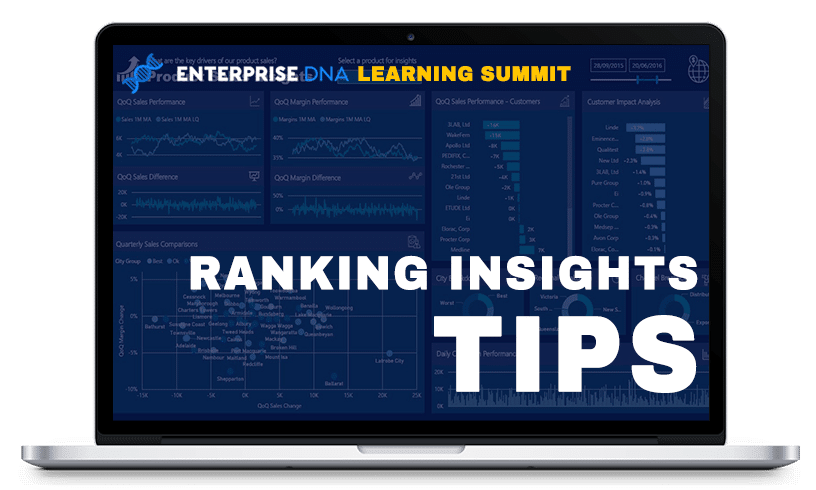 Learn the versatility of ranking formulas with DAX
Understand the possibilities with ranking functions
Delve into the nuances of these important functions
Create unique visualisations with ranking techniques
Session 4 – Developing Enterprise Apps
The Power BI Online Service has gone though a huge upgrade recently and finally there is a lot more clarity around how each different feature should be used. During this workshop we'll cover how to create compelling apps for your teams and organisations. We'll also go over many of the new and interesting upgrades that have been created in the web based platform for Power BI.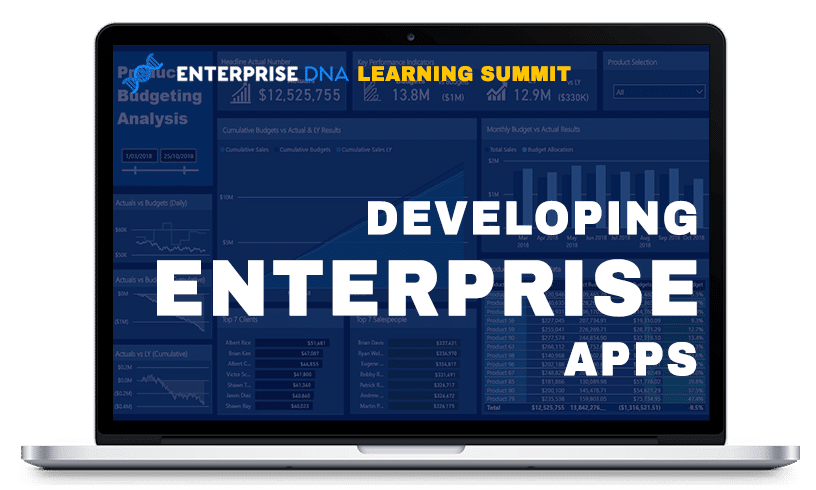 Learn how to build effective app workspaces
Scale the Power BI online service within your teams
Manage multiple different reports and insights effectively
Refresh your enterprise distribution strategies for insights
 This will be it. 4 detailed workshops on a range of Power BI topics.
As a special bonus for all those who register we will be making available two historic recordings of prior Learning Summit session. You can find all the details about this exciting initiative at the registration link below.
As you can see we'll be looking to cover a significant range of techniques and tips around high-quality Power BI development. This is perfect for any Power BI user at any level. There will be something for everyone during this particular learning summit.
If you haven't had a chance to register you still can here
Enterprise DNA Learning Summit, November 2019
If you have any questions around the summit certainly get in touch.
Thanks
Sam