It feels like our Power BI Challenges was just launched yesterday, but now, we're on to our 5th challenge! Staying true to tradition, this is yet another exciting challenge that involves a unique data set. This is definitely going to gauge your knowledge and creativity in using Power BI.
The challenge is freshly launched, so anyone can just jump right in and take on the challenge, especially if you want to win a complimentary membership to Enterprise DNA Online.
Challenge #5
The 4th challenge about a delivery app review really delivered interesting results, especially since we opened it up for both members and non-members.
This time, we wanted something that will be just as challenging, but focuses on a different industry. Challenge #5 is about an optician's appointment system.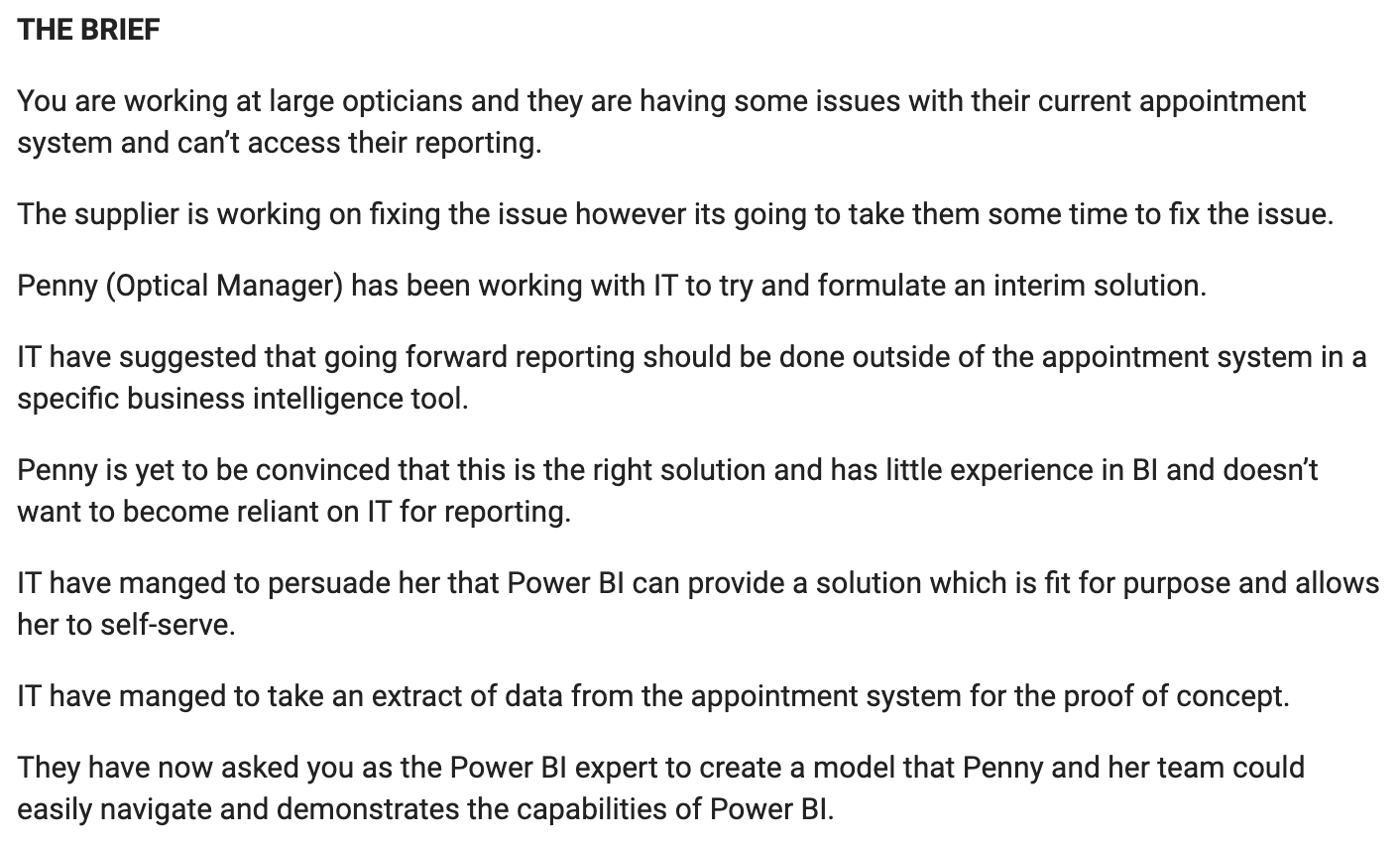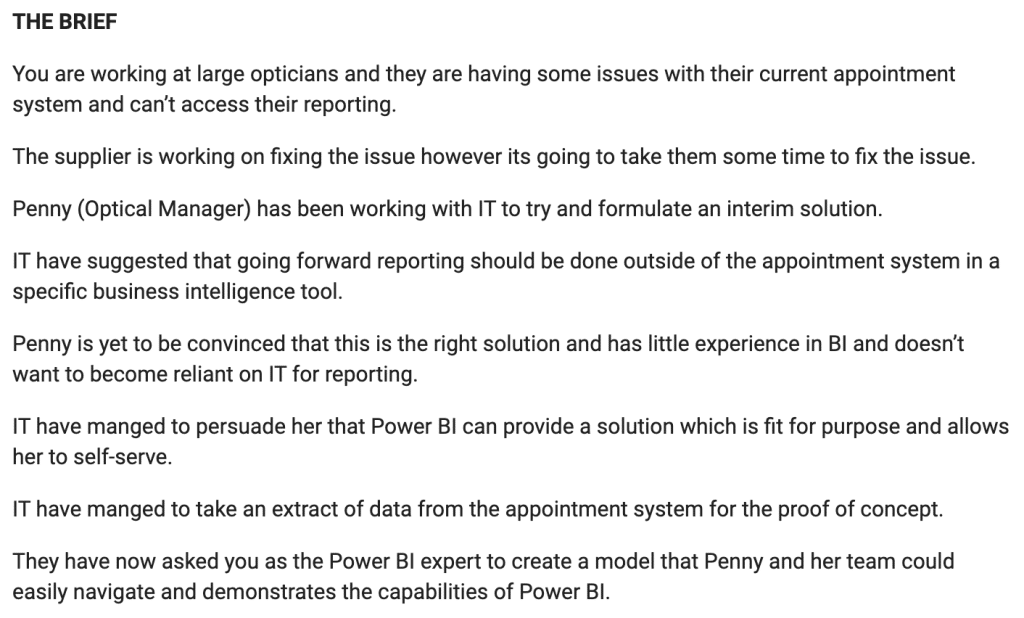 Some of you may already be working on a similar scenario in real life. Some of you may also have zero experience with a report like this within Power BI. Regardless of the case, we'd love to see how creative you can be in providing a solution for this challenge.
Just like the past Power BI Challenges, you'll have two weeks to complete this challenge. Final submission is on August 16.


The Power BI Challenge
The Power BI Challenge started out as a great way for our community to share best practices and showcase their development skills within Power BI.
Now on its 5th run, we've featured different real-life scenarios covering various industries. Using the data sets provided, participants are expected to deliver the best solution using Power BI.
Here at Enterprise DNA, we believe that a great Power BI report should excel in the following areas:
Loading and transforming data
Data modelling
DAX calculations
Report and visualizations
This is why we use the same factors in gauging which submissions are better than the others.
As a prize, the winner gets a complimentary membership to Enterprise DNA Online, unlocking a huge number of resources that could further deepen one's knowledge in Power BI.
The Power BI Challenges may have been only running for a little over 2 months, but it has made such a huge impact on our community. For one thing, it has made this community even more collaborative than before, with members commenting on each other's submissions and sharing tips and tricks to help each other out.
These challenges also served as a real testament to what we already know: that Power BI is such an amazing tool, it can be helpful no matter what scenario you catch yourself in.
How To Join
Think you can take on this challenge? Here's how to join:

If you are an Enterprise DNA member, check the forum thread inside the Enterprise DNA Forum.
Download the data set from this link: Challenge #5
Post your report on the thread.
Submit your PBIX files to

[email protected]
When you submit your report, just use the subject line Power BI Challenge 5 – Name (Member). If you're not a member yet, use the subject line Power BI Challenge 5 – Name (Non-member) instead.
Enterprise DNA non-member you can still join by going here:

Enterprise DNA Power BI Challenge 5
Submit your PBIX file and link to

[email protected]

Post this caption on your social media accounts: I accepted Enterprise DNA's Power BI Challenge
Make sure to hyperlink this post
Use these hashtags on your social media post – #EnterpriseDNA #EnterpriseDNAPowerBIChallenge #PowerBIChallenge #PowerBIChallengeAccepted
Change your profile pic to the image below for the 2-week duration of the challenge:
Check out the details of Challenge #5 on the Enterprise DNA forum.
Join Challenge #5 now and see what amazing results you can deliver through Power BI!
Enterprise DNA Team