The first member-only training event from Enterprise DNA is right around the corner.
Enterprise DNA Membership holders can register for the event here – Financial Reporting in Power BI
I've been asked many times to showcase some more financial reporting tips and techniques inside of Power BI.
This is going to be a great opportunity for all accountants and finance professionals using Power BI to learn many of these techniques used to create scalable reporting solutions around financial data.
For full disclosure, this event is for Enterprise DNA Members only. If you would like to explore upgrading to membership to attend this virtual workshop you can learn more here – Enterprise DNA Membership.
This is just the beginning of many events around this new form of unique training.
I'll also be introducing a new training methodology I've been working on called the 'scenario method'.
This is totally unique to Enterprise DNA. With the 'scenario method' form of training, I'm attempting to create the most 'real world' Power BI education opportunity available anywhere.
The 'scenario method' centers around evaluating a specific data scenario (within an industry or business function), thinking analytical about what you need to showcase from this data set, and then applying Power BI to solve it.
I'm convinced there is no analytical work that can't been shown in Power BI effectively and at scale across any industry, business function or data scenario.
For members who attend these workshops you will learn how to apply Power BI to a wide range of these situations and scenarios.
The main goal here is to make those with membership extremely versatile with their analytical work. With a broader analytical skill base the more valuable you become as a analyst. This is my ultimate aim for these events.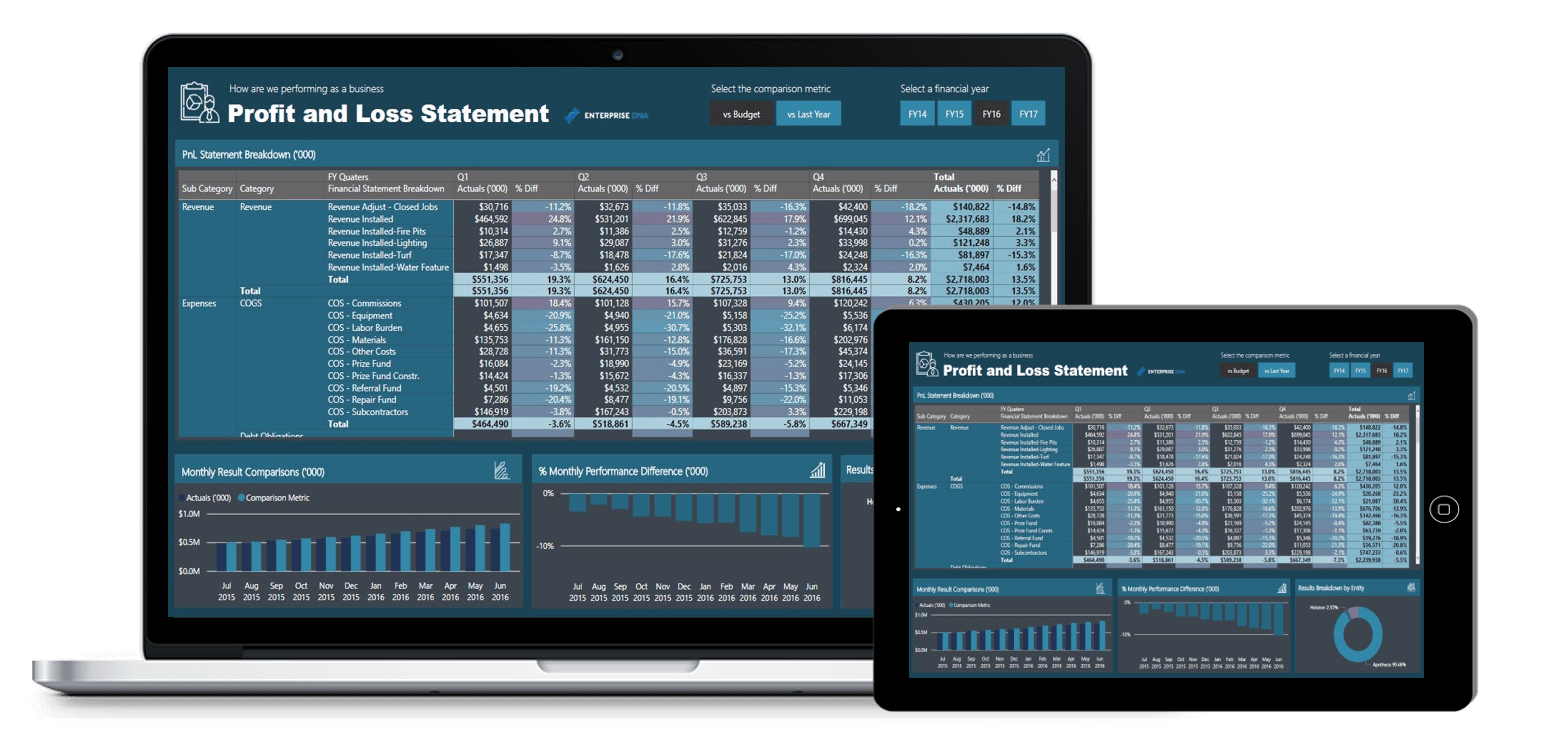 Financial reporting was actually relatively difficult to showcase well in Power BI until very recently, but through many of the essential updates made to the matrix and table visuals within Power BI, now you can showcase this information extremely effectively.
There are many tips and techniques I plan to run through that could be applied to any financial reporting including PnL statement, balance sheets, cash flow statements, and many others.
I'll be starting from scratch with some demo data (that I will also make available), using the query editor, also developing and iterating through a data model. Then finally create compelling reports using DAX formulas and many visualization techniques.
Really look forward to this new evolution of virtual training events from Enterprise DNA.
Members can register for the event here – Financial Reporting in Power BI
If you have any questions let me know in the comments or send through an email.
See you there.
Sam