Here at Enterprise DNA, we're committed to creating the most valuable analytical thinkers and users of Power BI around the world. We do this by delivering high-quality content and carefully curated resources that can help Power BI users level up their game, no matter their skill level.
Of course, Enterprise DNA members get the most amount of perks, knowing that we also have courses, events, tools and other resources that are exclusively available for them. Especially if you're part of a team, this is the best way to level up your analytics skills.
Enterprise DNA Membership For Teams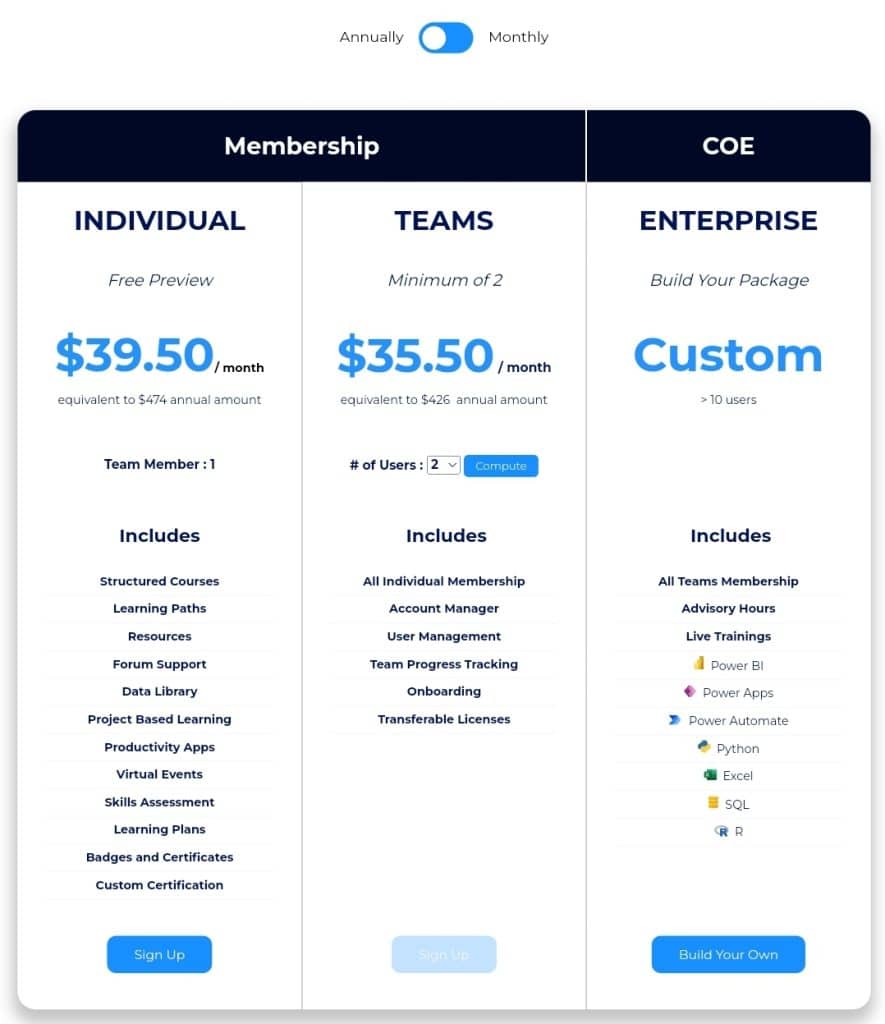 You and your whole team can supercharge the way you work by getting access to the amazing courses, content and other resources exclusively available to our members.
For a minimum of 2 members per team, you can sign up for a team membership for $35.50 per team member a month or $426 annually. This includes:
Structured courses
Learning paths
Exclusive resources
Forum support
Data library
Project-based learning
Productivity apps
Exclusive virtual events
Skills assessment
Custom learning plans
Badges and certifications
Custom certifications
A dedicated account manager
User management
Team progress tracking
Onboarding
Transferable licenses
It's the perfect way to grow as a team and increase efficiency and productivity no matter what type of data you're working with.
As for enterprises with at least 10 members, you can take advantage of the Enterprise DNA Center of Excellence, which can be customized to include services that match your team's unique needs plus advisory hours and live trainings.
How An Enterprise DNA Membership Can Benefit Your Team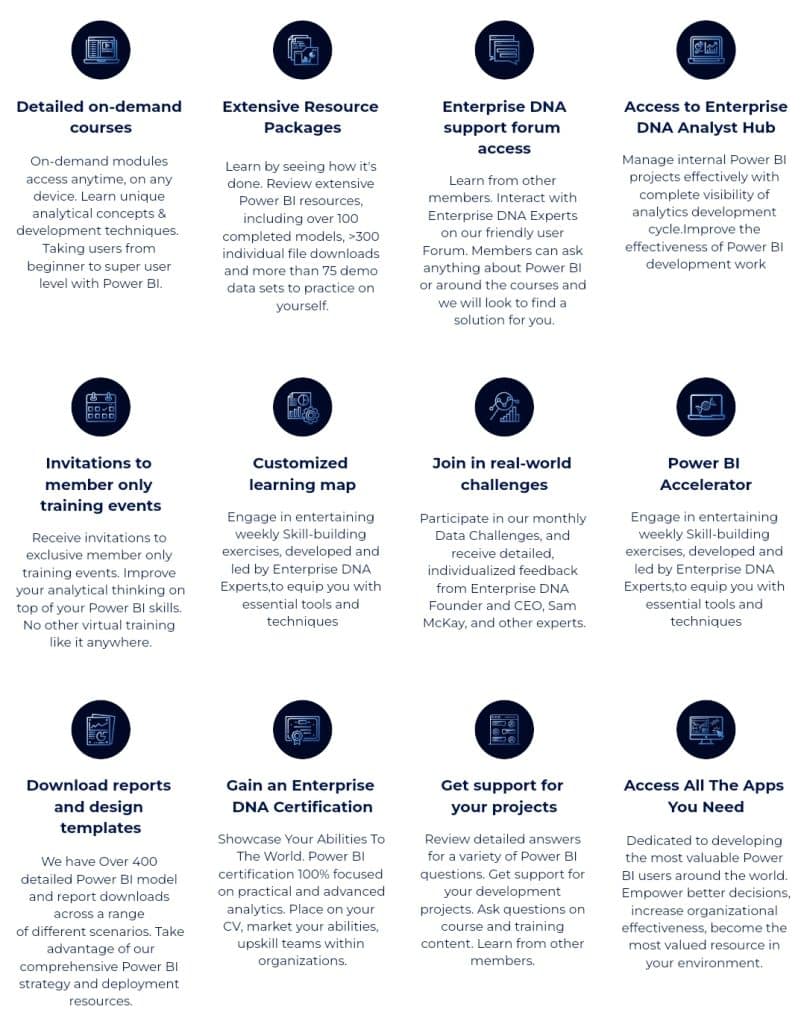 Here are great reasons why you and your team should take advantage of the team membership:
Detailed on-demand courses about unique analytical concepts and development techniques, accessible anywhere and from any device
Extensive resource packages that allow you to have a hands-on learning experience
Support forum access that helps you learn from other members and experts
Access to the Enterprise DNA Analyst Hub where you can effectively manage your entire analytics development cycle
Invitations to member-only training events
Customized learning map with weekly skill-building exercises led by our experts
Monthly data challenges where you can expand your learning further and receive detailed and individualized feedback from our CEO, Sam McKay and other experts
Over 400 downloadable reports and design templates
Gain an Enterprise DNA Certification and showcase your abilities to the world
Get support on your development projects and optimize the way you work
It's an amazing deal that you just can't miss out on!
Grab any of our packages now and let's start shaping the way you do data.
All the best,
Enterprise DNA Team