July was a great month for Enterprise DNA as we launched new courses, showcases and events. These Enterprise DNA updates show that we're exploring every possibility to expand our reach so that we can inspire more people to maximize the possibilities that data can bring to their field of expertise.
We've got great plans for the next few months as well! We're continuing the culture of continuous learning and collaboration so that everyone can master Power BI together, one step at a time.
Here's a look at what happened in July.
Power BI Challenge 14 Wrap Up
We wrapped up the 14th leg of the Power BI Challenge, which covered a timely topic about Emergency Services Analytics. The results were amazing, with a much better turnout of participants compared to the 13th challenge.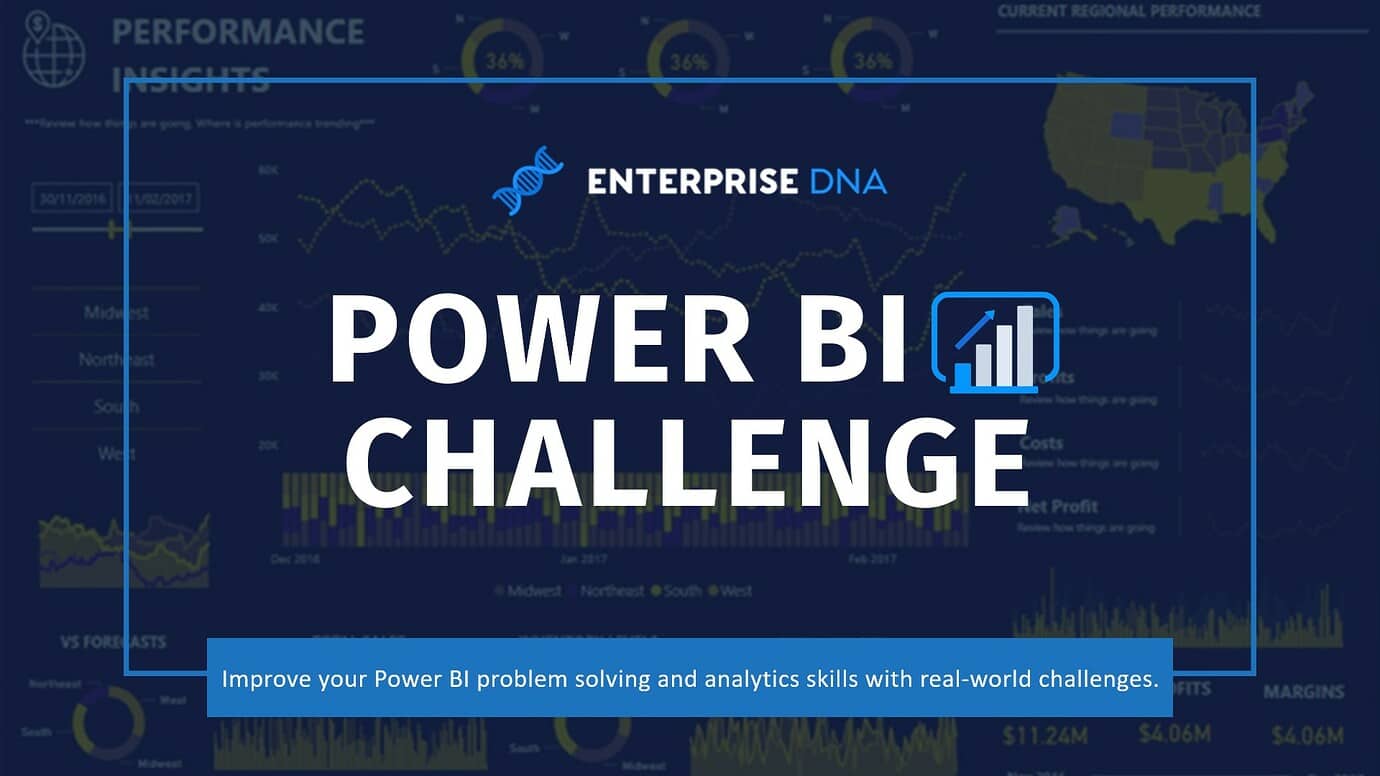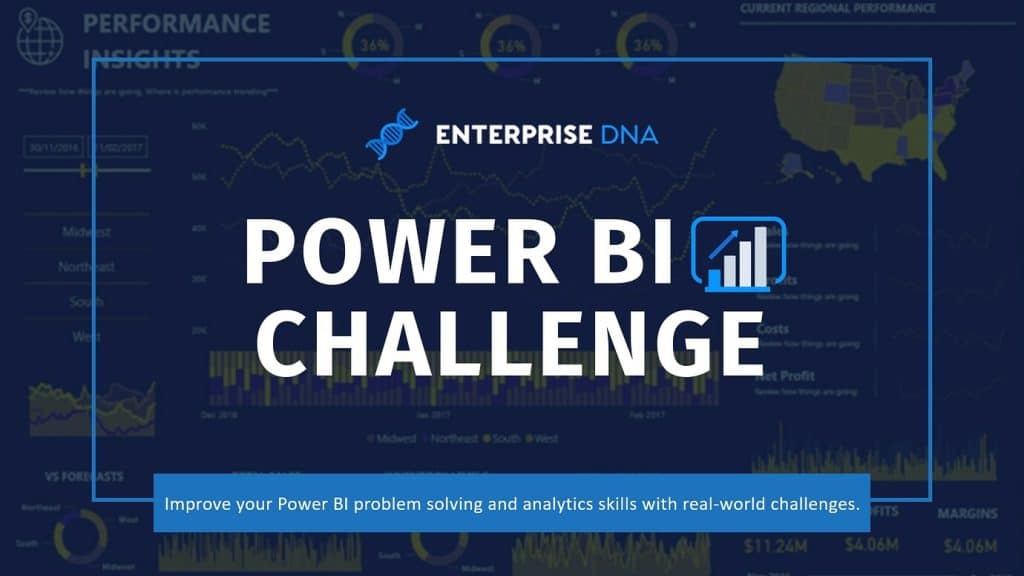 @sedhosen won this round with his beautifully crafted report that delivered in-depth analysis on the data given. @DavieJoe also won an award as the newcomer entry, with a submission that looked like it came from a seasoned Power BI user. Despite being a newcomer to the challenge, his work was definitely at par with that of our regulars. As for the non-member category, Gustaw Dudek won an award for the detailed and beautiful report that he sent in.
We're looking forward to the 15th round soon and we're sure that the next batch of participants will send in amazing reports once again.
Power BI Accelerator
Here at Enterprise DNA, there's an abundance of blogs, video tutorials, and other resources that allow both members and non-members to hone their skills. But we know for a fact that nothing beats hands-on practice if you really want the learning process to be more effective and more efficient.
That's why we launched the Power BI Accelerator.
The Power BI Accelerator is a problem-solving exercise happening twice a month. The problems will mimic real-world scenarios and will be based on the Enterprise DNA training series Ultimate Beginner's Guide. Each problem takes an hour or so to complete, making it convenient for anyone to join.
A special board will be put up on the Enterprise DNA Forum exclusively for this event. Participants can post questions on this channel, and our experts will jump in anytime to help participants out. Although these problems can be answered by anyone, only Enterprise DNA members can access the exclusive forum thread.
After each round, a live Q&A and teaching session will be conducted to discuss the right solution to each problem. These sessions will also be recorded and uploaded into the learning portal and the forum so that others who were unable to participate can still learn from it.
The first two problems have been rolled out and closed, and we're excited to see more people joining in for the next sessions.
New Power BI Showcases: Emergency Services Analytics
The new batch of reports added to the Power BI Showcase in July came from the last round of the Power BI Challenge, which talks about Emergency Services Analytics. Knowing what has been happening around the world in the past year, taking a deeper look into data about this industry truly is a critical area.


The Power BI Showcase is a collection of downloadable reports and dashboards that users can practice on and learn from especially when it comes to report development. It's also a great place to look for creative inspiration especially if you're particular about the design aspect of your reports.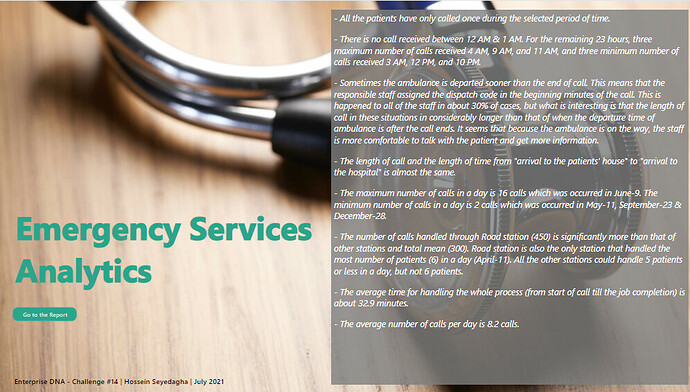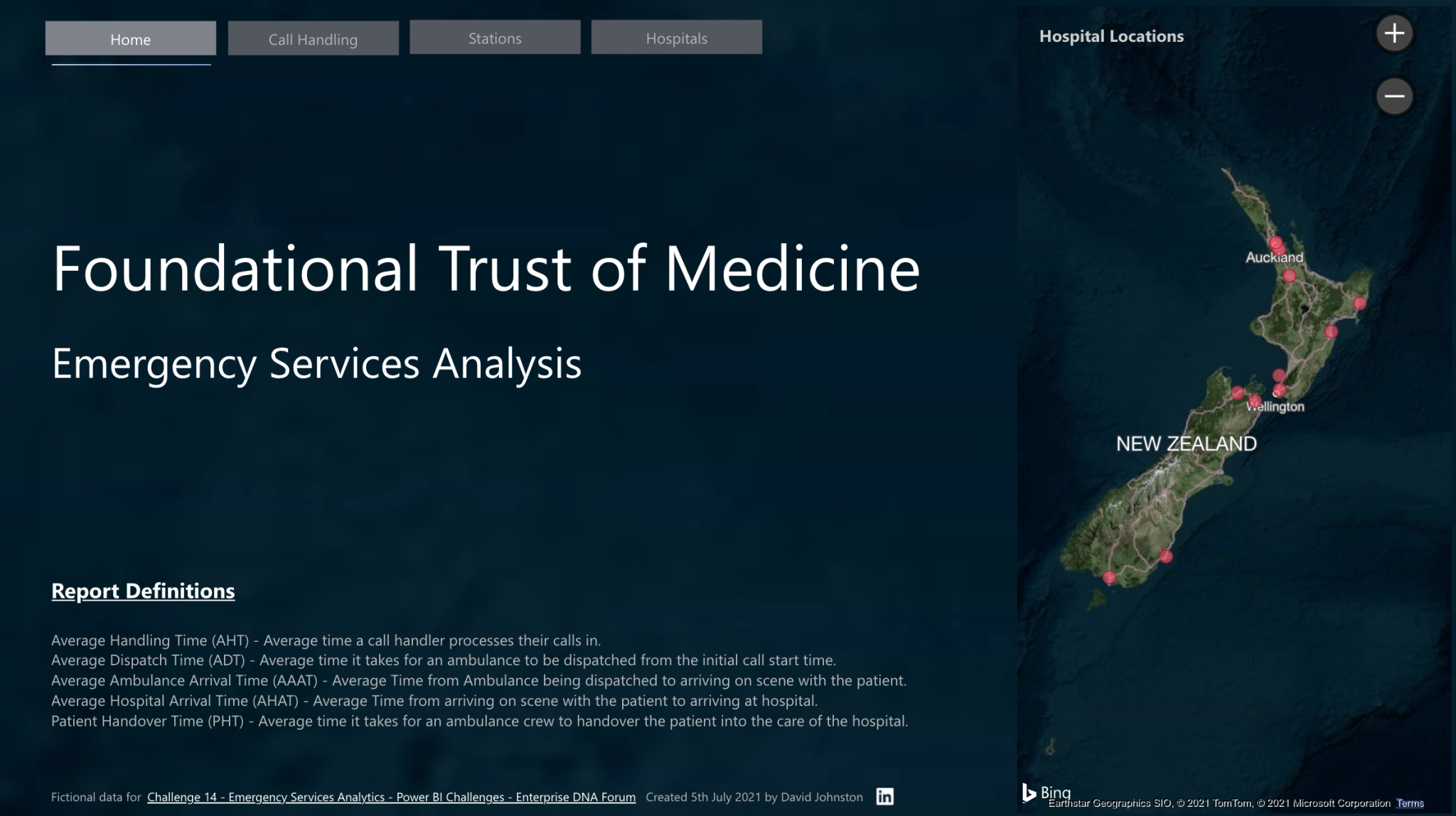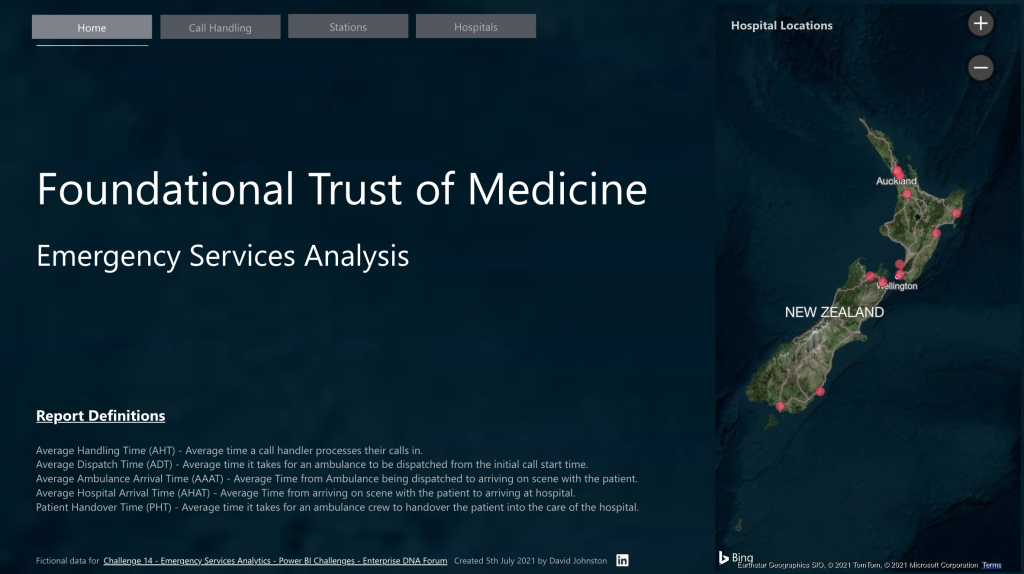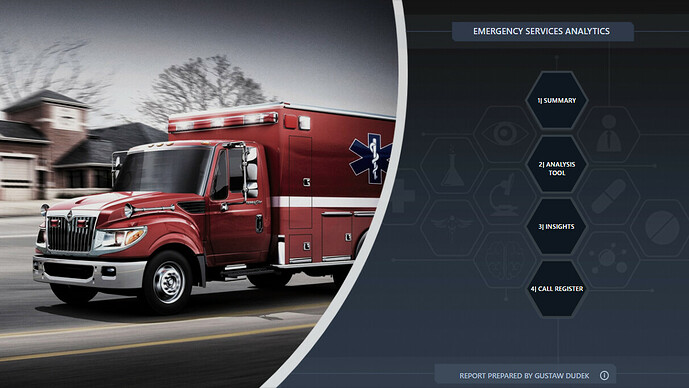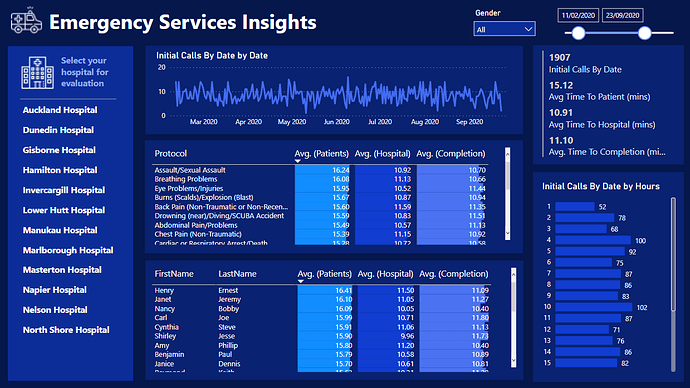 Jump on over to the Power BI Showcase and see how each of the pages in these reports deliver amazing insights using the sample data given.
Enterprise DNA Events In July
We kicked off July with a live training workshop called DAX Formula Patterns Deep Dive. Presented by Enterprise DNA Founder Sam McKay, this event covered the following topics:
How to use DAX ranking techniques in data analysis
A review of the different analytical techniques used in Power BI
Analysis techniques using DAX in Power BI for value-added insights
Also launched in July was another live training workshop called Data Model Development Best Practices In Power BI, which was also facilitated by Sam. This time, he talked about:
How to develop compelling dashboards in Power BI using various analytical and visualization techniques
How to apply a creative approach to data analysis
Best practices in establishing relationships in your data
Event replays and resources can be accessed by EDNA members in the Enterprise DNA Learning Portal.
Enterprise DNA Now In Udemy
We reached another milestone in July as we made the Power BI Super Users Workshop available in Udemy! This is yet another step that helps us get more people to realize what a huge asset Power BI can be for any kind of organization.
This workshop gives an in-depth review of the entire Power BI suite and focuses on how to extract compelling insights using Power BI. It discusses these topics in detail:
A background on Power BI and how it has evolved over the years
How to utilize Power BI effectively
How to load and transform data and perform data modeling, DAX calculations, and report development
How to do in-depth analysis using DAX formulas and advanced DAX techniques
How to optimize Power BI's key features
How to master the 4 pillars in developing analytical solutions using Power BI Desktop
How to apply theoretical and practical concepts in building analytical models
The course includes 6 hours' worth of course videos plus demo data sets and pbix file downloads.
What To Look Forward To
August and the next months are going to be just as amazing as we deliver even more courses and events that will level up your Power BI experience.
We're starting off with a free webinar called Implementation Best Practices For Power BI on August 6, which talks about advanced Power BI techniques using DAX and best practices in transforming data using the query editor.
The solution and Q&A session for the 3rd Power BI Accelerator problem will also be airing on August 12, a members-only event where participants and experts talk about best practices and techniques they used. A preview of the 4th problem will also be shown in this session.
A workshop called Power BI Beginners Guide For Business Users will happen on September 3. This course is going to help participants understand their customers better as they generate up-to-date insights on client queries. We're also kicking off October with a workshop called Advanced Analytics Techniques For Power BI.
You'll also notice a few changes in our Membership Portal and the Center of Excellence Portal as we work on giving you an even better experience. These portals give access to tools and resources that will help you and your organization maximize Power BI as the ultimate tool for report-building and analysis.
All the best,
Enterprise DNA Team