No one here at Enterprise DNA slowed down in August, as we continued to deliver new stuff that we know would be of high value to everyone in our community. In fact, we continue to expand our reach and bring more people into our circle, and we continue to see everyone improving day by day as we all learn the ins and outs of Power BI and other amazing data tools. Here's a look at some Enterprise DNA updates for the month of August.
Power BI Deployment Course
We started August launching a new course, Power BI Deployment Strategy, Planning & Governance course.

We all know how powerful Power BI is as a business intelligence tool. But without the proper deployment, you won't be able to maximize everything that it has to offer. A successful deployment requires careful planning and execution, which is exactly what this course discusses.
The course is facilitated by none other than our founder, Sam McKay. Here, he shares his best strategies on how deployment should be done. It has 6 hours' worth of on-demand video tutorials and resources that could help you perform a successful deployment.
This is perfect for beginners who are figuring out a way to make their use of Power BI more seamless, as well as for more advanced users who want to pick up a tip or two from Sam's best practices.
Power BI Challenge 15 – Formula 1 Analysis
If you've been following our Power BI Challenges, you'll know that we've always strived to focus on a different topic or industry every time.
At the start of the year, we took things to a different level by focusing on something that's happening real-time — the Covid-19 pandemic. Last August, we decided to once again feature something that was happening right as we launched the challenge — the Formula 1 races!
The challenge required a one-page report that dives into the data from the Formula 1 races, past and present. We wrapped up this challenge at the start of September, with @Gustaw emerging as the challenge winner.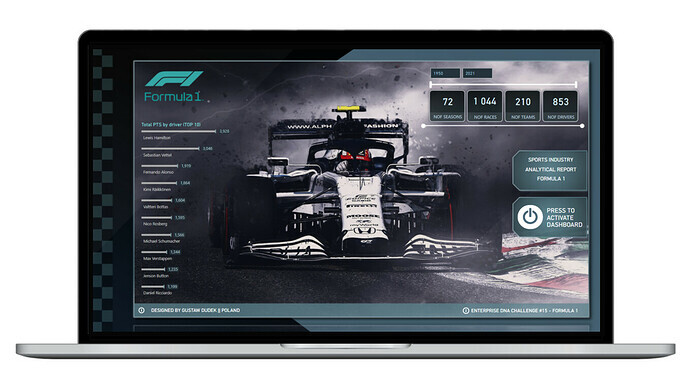 There was also an excellent entry from @JBocher, who won the newcomer prize.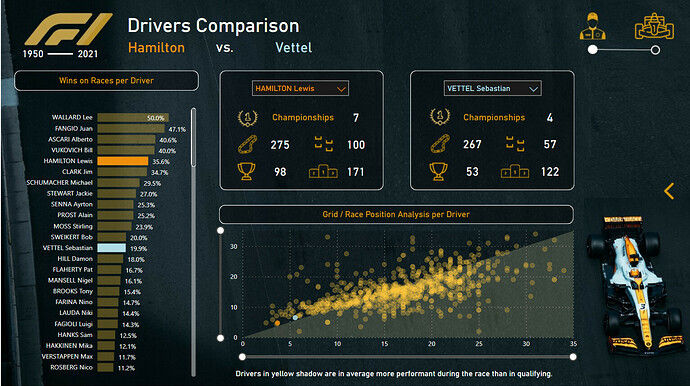 Both winning entries, as well as a number of other notable submissions displayed that perfect balance between in-depth insights and creative visualizations. With entries as amazing as these, we can't wait to see what kind of entries we're going to see in the next challenge.
Check out this video from Sam that talks about some of these reports.
Power BI Accelerator 3 And 4
We launched the Power BI Accelerator as a form of hands-on practice for beginners who want to take their Power BI skills further. We'd like to believe that we're successfully doing this, seeing that a lot of our Accelerator participants have also taken the jump and joined the Power BI Challenges for the first time as well!
This only shows how confident they've become with their work and how the Accelerator, along with theEnterprise DNA training series called Ultimate Beginner's Guide, have helped them maximize Power BI as a data analysis and reporting tool.
The 3rd Accelerator problem focused on how to change context in DAX measures using CALCULATE, ALL, ALLSELECTED, ALLEXCEPT and REMOVEFILTERS. As for Accelerator #4, Brian Julius, our Chief Content Manager and one of our Power BI Experts, decided to ask participants to reconstruct this report: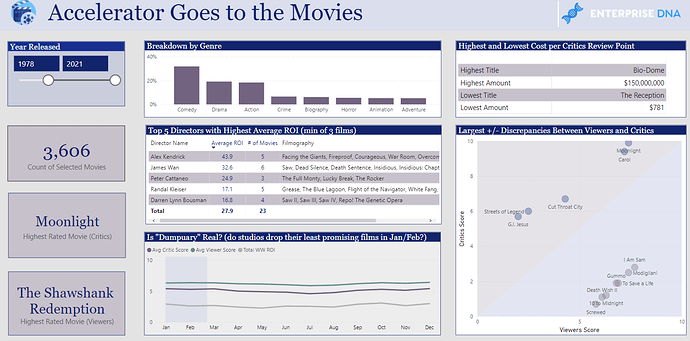 This was a great way for them to practice putting together an entire report using the dataset provided.
With both Accelerator legs wrapped up, we're looking forward to seeing the participants further enhance their skills and start taking on bigger challenges through our other initiatives.
Additional Emergency Services Analysis Showcases
In July, we added a batch of reports aboutEmergency Services Analytics to the Power BI Showcase. In August, we decided to add a few more reports about the same topic, knowing how critical emergency services has become since the pandemic started.


The Power BI Showcase is a collection of downloadable reports and dashboards that can be used for some hands-on practice and to get some best practices on report development. These reports also show a lot of creative elements, which can be great as a source of inspiration when it comes to the design aspect of building Power BI reports.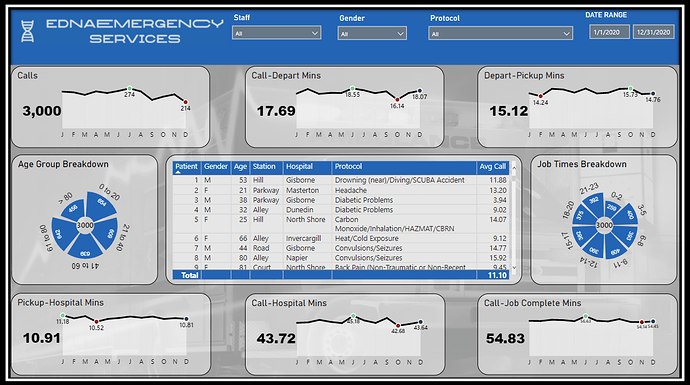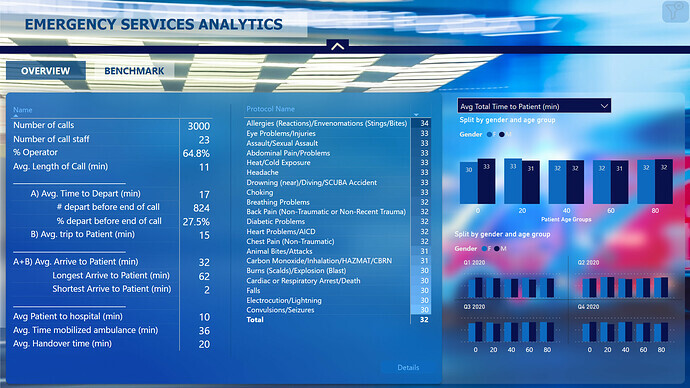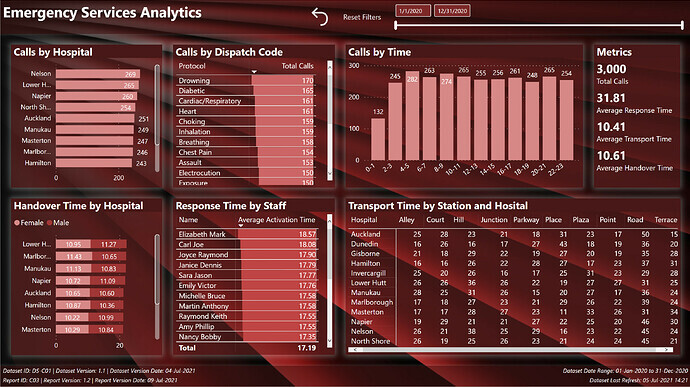 Jump on over to the Power BI Showcase and see how each of the pages in these reports deliver amazing insights using the sample data given.
August Power BI Events
We kicked off our August events with a live training workshop called Implementation Best Practices For Power BI, which was held on August 6. Facilitated by Sam, it talked about these key areas:
Best practices in establishing relationships
Advanced techniques in the use of DAX
Best practices in transforming data using the Query Editor
We also concluded the 2-day Business Analytics Week, which was held in August 26 and 27. Session 1 covered the basics of using Power BI for business analytics, while Session 2 took participants through a deep dive into some business insights.
New COE And Membership Portal
Enterprise DNA continues to empower more and more people to access, analyze, and report data through our membership program and the Center of Excellence. To make it easier for members to access the materials, resources, tools, and other perks that come with their subscription, we've given the Membership Portal and the COE Portal a new look, making every valuable piece of information more accessible than before.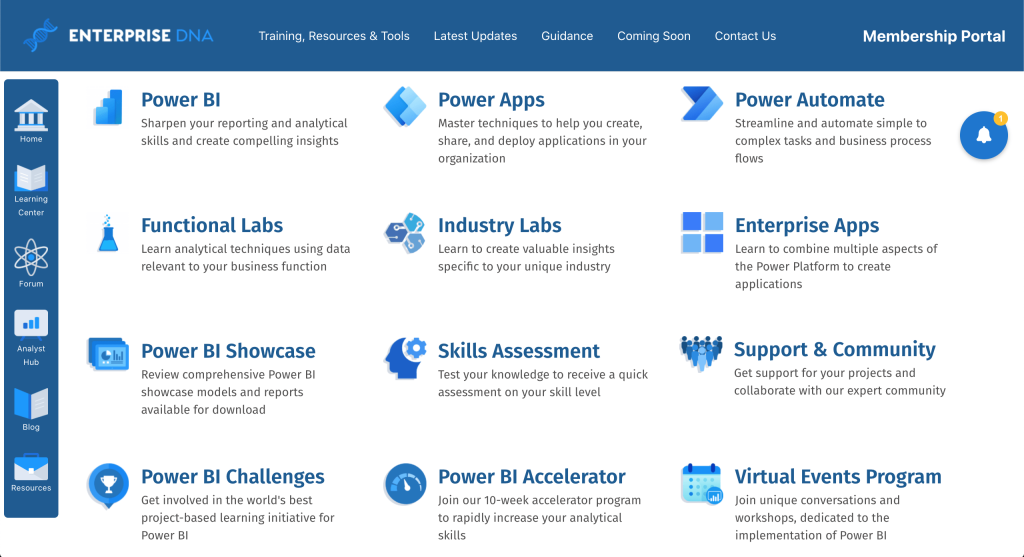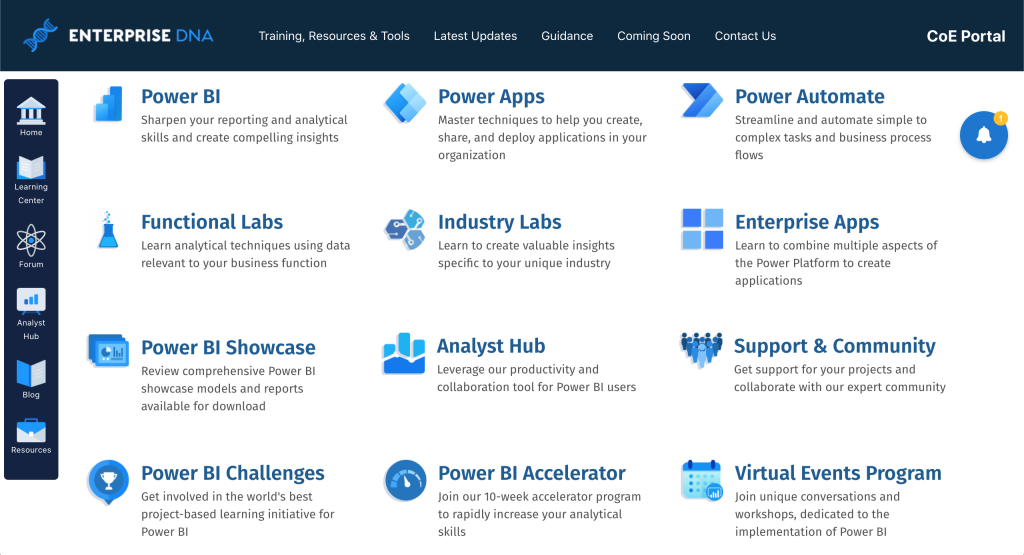 The Enterprise DNA membership is perfect for individuals who want to learn how to gain more insights on their data and present it in the most efficient way possible. As for the Center of Excellence, this is meant for teams and departments that aim to streamline their processes and apply a more cohesive approach when dealing with data.
Aside from the more modern transformation, both portals now carry the newly introduced functional and industry labs.
Functional And Industry Labs
The functional and industry labs can be accessed through the membership and COE portals.
The functional lab focuses on delivering analytical techniques using data that are relevant to specific business functions, such as logistics or customer service.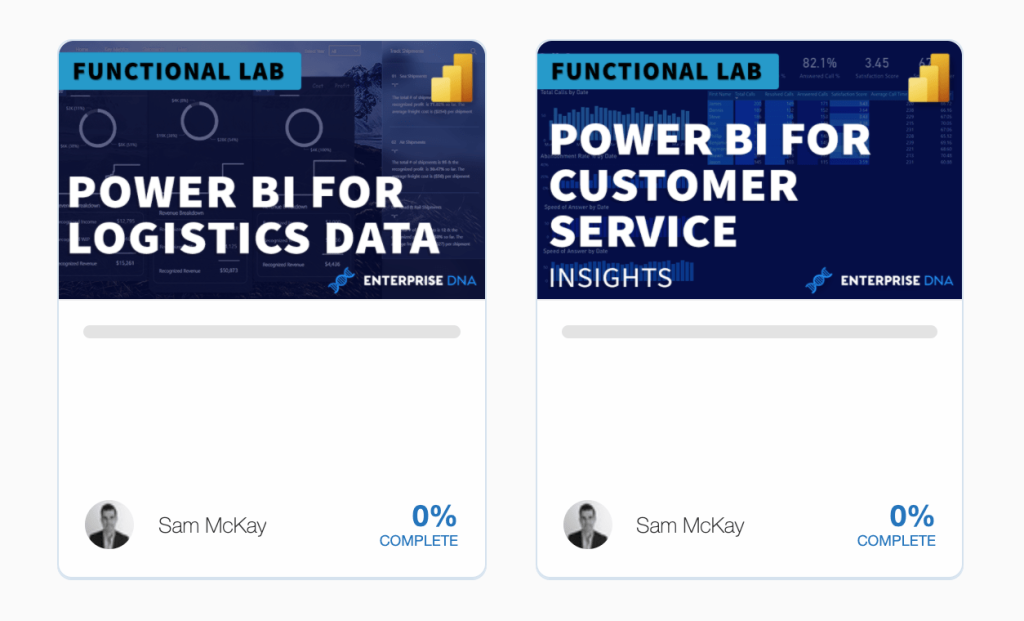 As for the industry lab, this targets insights that are specific to an industry, like mining or insurance.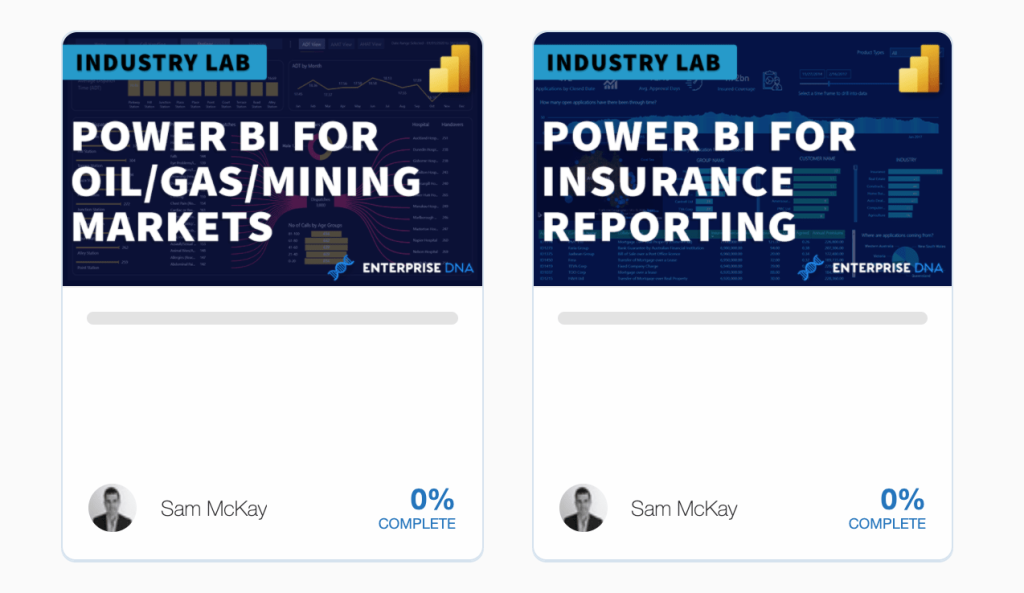 This has been quite a list of Enterprise DNA updates from August, but you all know that there's even more in store for the coming months.
We're excited to see you all taking advantage of these resources, especially as members of Enterprise DNA. We also hope you'll participate in our initiatives, as we have created these specifically to help you develop your Power BI skills in ways you can't even begin to imagine.
All the best,
Enterprise DNA Team