It's been an amazing month for Enterprise DNA. There were a lot of things happening so check out this quick round up to catch up on all the latest news, events, and courses from our learning platform.
Enterprise DNA is now NASBA Accredited for CPE Certification
We started October on a strong note by getting accredited as a CPE sponsor by the National Association of State Boards of Accountancy (NASBA). We were granted 4.2-16 CPE credits.
This certification aims to develop and promote uniform rules and requirements when it comes to continuing professional education.
NASBA has served as a forum for the 56 State Boards of Accountancy, which administer the Uniform CPA Examination and regulate the practice of public accountancy in the United States.
Celebrating 7 Years of Enterprise DNA
We just celebrated our 7th year in the business, and witnessing its growth over the years has been nothing but astounding. We've witnessed how the power of community, collaboration, and a genuine love for all things data have changed so many lives.
Throughout these years, we've remained true to our goal of empowering individuals and organizations to change their world – for the better.
With all the things we've managed to achieve these past 7 years, we can't wait to see how the coming years will look like for Enterprise DNA.
Exam PL 300 Certification course by Ilgar Zarbaliyev
We also launched one of the most frequently requested and highly anticipated courses ever – the Exam PL-300 Certification course by Ilgar Zarbaliyev.
The PL 300 is probably the most widely recognized of the MS certifications, and so having this credential will add credibility to your resume/profile.
Taking the PL 300 Certification course will give you an edge. The course includes about 7 hours of video content, as well as exercises and demos to reinforce key concepts and extensive practice questions of the exact type that you will encounter in the exam.
Deneb Cheat Sheet by Greg Philps
If you want to dramatically expand your visual arsenal in Power BI, Daniel Marsh-Patrick's Deneb is a great external tool to learn. The one downside is that there aren't a lot of great training materials on the Vega/Vega lite language on which it is based.
The great news is that our resident Deneb expert Greg Philps created a Deneb cheat sheet, which should be a great starting point for those interested in acquiring this skill.
Wrap Up of Power BI Challenge 23
We've also achieved so many milestones for our latest challenge on substance abuse. Check out some of the highlights that happened on Power BI Challenge 23:
2942 members in the Data Challenge Hub
a record-breaking 92 entries
99+ posts in the EDNA Challenge Community Group
96,024 post views
500+ comments
450+ analysis pages
650+ DAX measures
500+ navigation buttons, bookmarks, field parameters, and tooltips
Watch out for the start of the next challenge. It should be out soon, and we have a feeling that it will be another blockbuster challenge, especially for those who love football/soccer.
Challenge Ambassadors
For Challenge 23, we've also welcomed Solar Zhu, Kiruba Selvi, Komal Bhatt, Argenis Chaffardet and Jenelyn Rosales into the Enterprise DNA family. These hardworking people make up the Enterprise DNA Ambassadors Team, and make sure that the challenges are working smoothly.
Hotel Revenue Management Showcases
If you've hit a wall and find yourself having a huge case of developer's block, know that inspiration may strike anywhere. Feel free to check our Showcase page where we showcase some of the finest work ever produced within the analytics industry from our own Power BI community.
The reports we've uploaded will serve as inspiration for your own report development work. We always keep our Showcase up to date, and make sure to include real-life scenarios in every niche or industry possible.
For this month, we've added 6 reports related to hotel revenue management. If you're a data analyst or a business owner working in the hospitality and tourism industry, this one's for you!
Events for On-Demand Subscribers
This October, we've also launched a couple of events for Power BI users and Power Platform enthusiasts all over the world.
The Power BI Accelerator is a great training ground for those who are just starting in their Power BI journey. This accelerator program packs in so much information in just 4 days so you can quickly speed up your Power BI development.
The Power Platform Innovation Lab is a series of trainings to help you build a highly efficient system through a sustainable implementation of standardized business processes. These sessions will help you work smarter – not harder – through the use of Power Platform.
If you missed out on the Power BI Accelerator and Power Platform Innovation Lab, don't worry because we'll soon be launching another round of these events. Make sure to subscribe so you don't miss the next one!
Experts: Jose Antonio Fernandez Puga
Let's welcome Jose Antonio Fernandez Puga as the newest member of the Enterprise DNA Experts. Jose Antonio is the overall winner of Power BI Challenge 20.
The Enterprise DNA Experts is our highest awarded credential for subscribers. It can only be achieved by showcasing advanced and varied Power BI skills, earning the Enterprise DNA Certification, and consistently supporting subscriber queries on the forum.
What To Expect In November
We simply can't end the year without having another summit! The Industries Analytics and Application Summit is just around the corner, so make sure to sign up for the biggest event in analytics this month.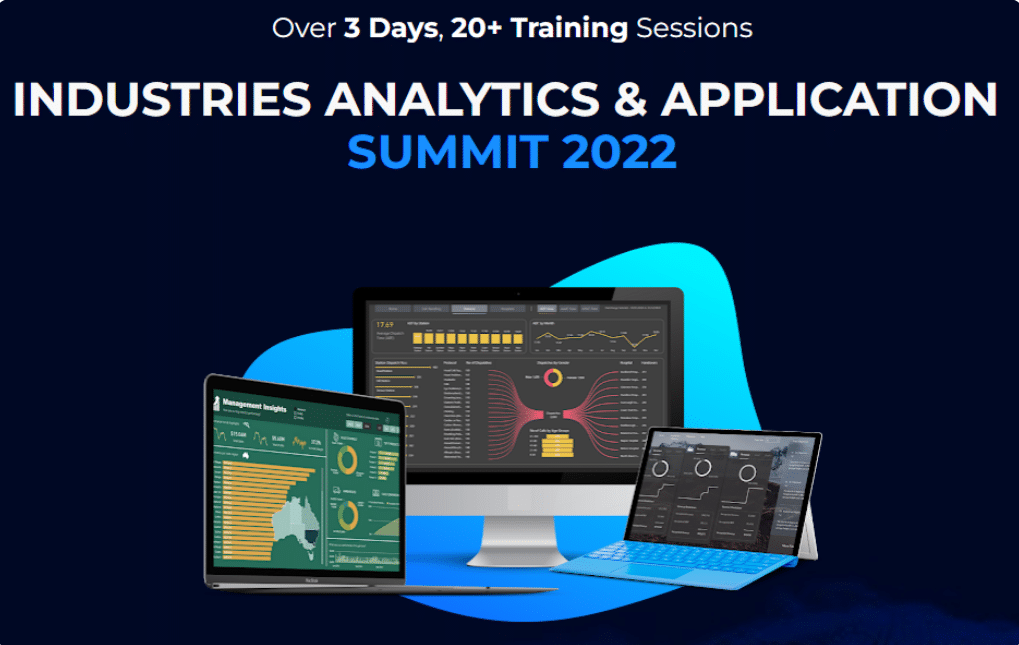 This summit is happening on November 16-18, 2022 with over 20 training sessions and discussions about all things data.
We've put together an amazing lineup of resource speakers to ensure that you get the most out of this learning experience. Make sure to register now before slots run out.
We also have the Power BI Challenge 24 coming up, as well as a bunch of new courses to be launched this month.
All the best,
Enterprise DNA Team