June proved to be an exciting and value-added month for the Enterprise DNA community. There were plenty of events and happenings that provided a lot of insights and value to each member.
Here at Enterprise DNA, we are committed to providing you with plenty of resources to level up your data skills. To round things off, here's a quick go-to list of resources that we provided last month.
If you haven't done so, please check them out as we're sure these will help you no matter what stage you are in your Power BI journey!
Brand New Event Series: Enterprise DNA Accelerators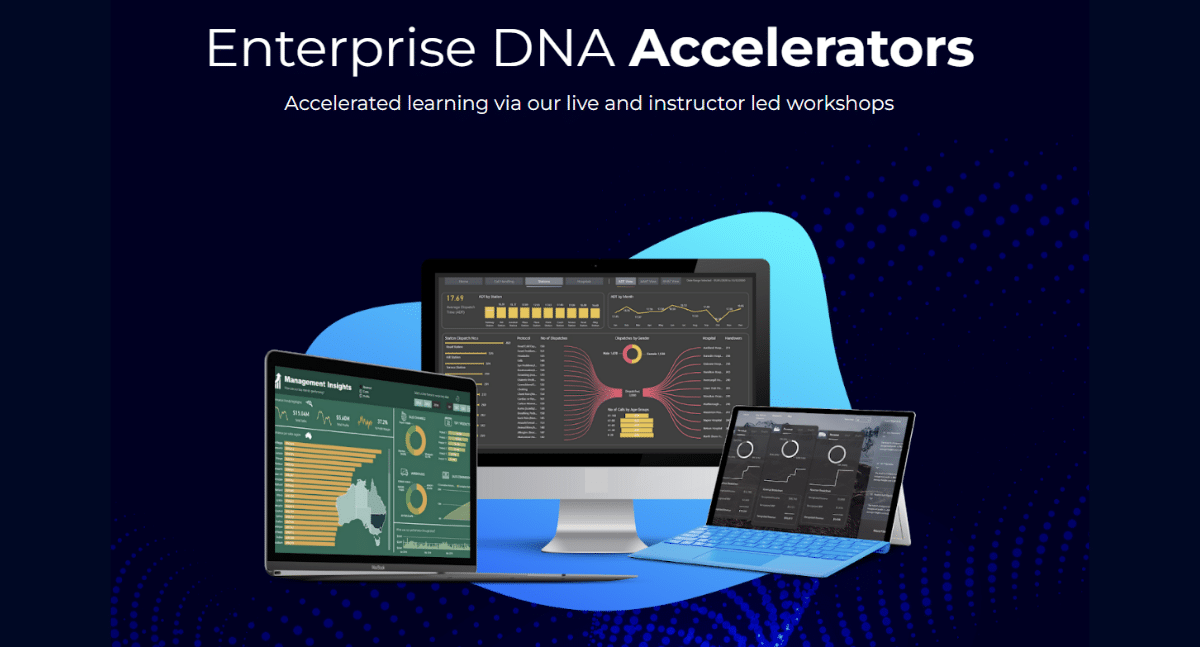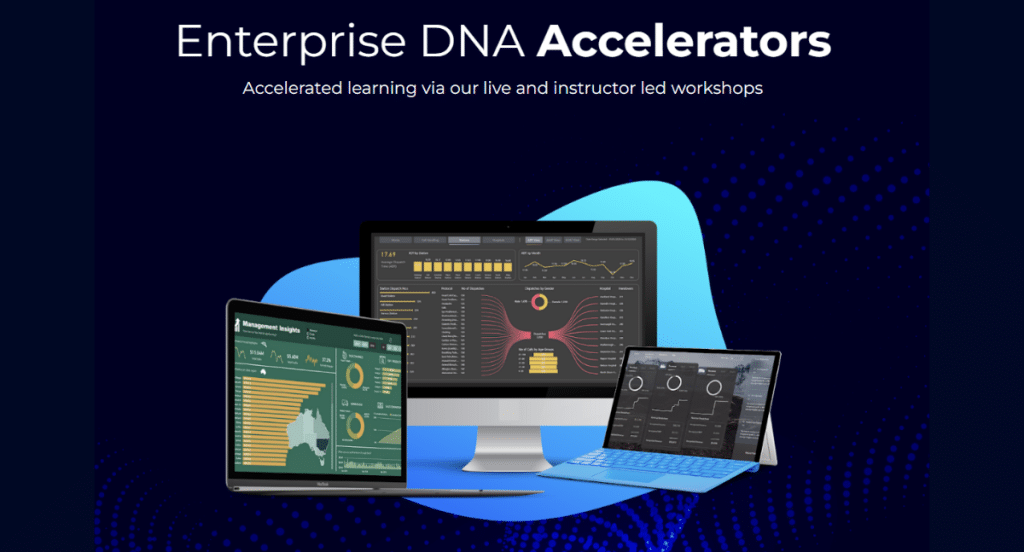 The Enterprise DNA Accelerators is a brand new bootcamp-style series of events designed to provide accelerated learning via our live and instructor-led workshops. In these events, participants learned to:
Master a chosen skill within just one week
Participate in short and sharp virtual workshops
Practice their skills with small projects throughout the program
Collaborate in groups to share experiences and knowledge
Join a cohort of other users to network and learn
Get to know our global experts and leverage off from their experience
Obtain a certificate and end project to showcase your participation and skills
Our accelerators are for those who are looking for the best learning experience in the shortest timeframe possible. These are still ongoing so register now if you want in on this series!
More Tech Partnerships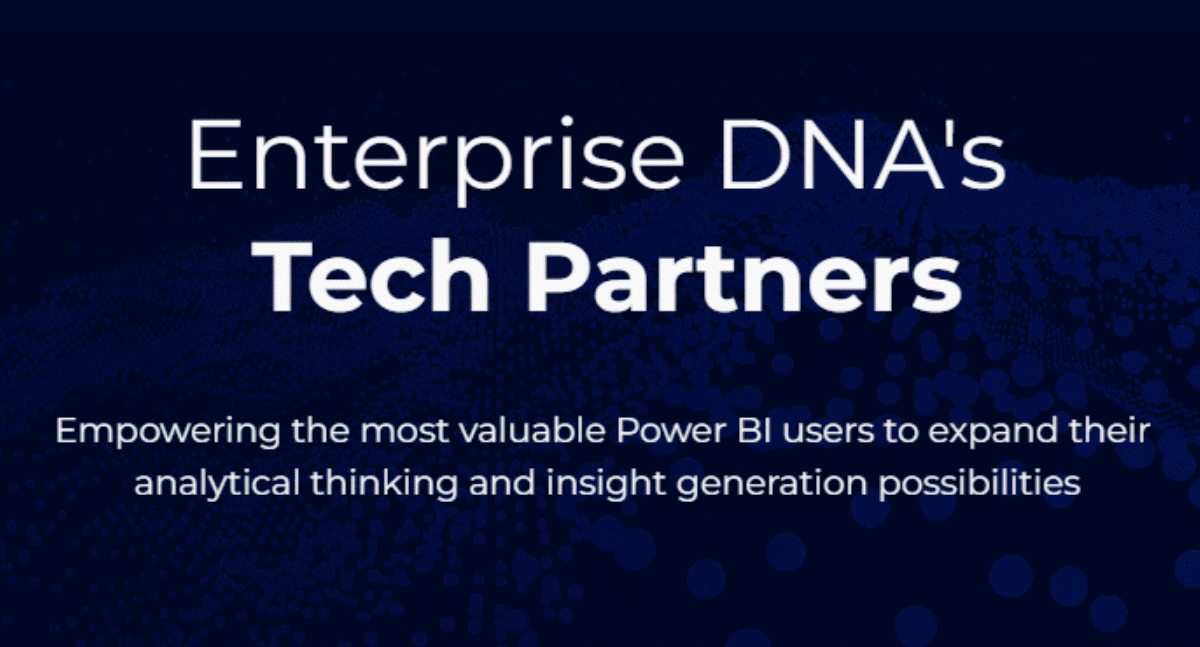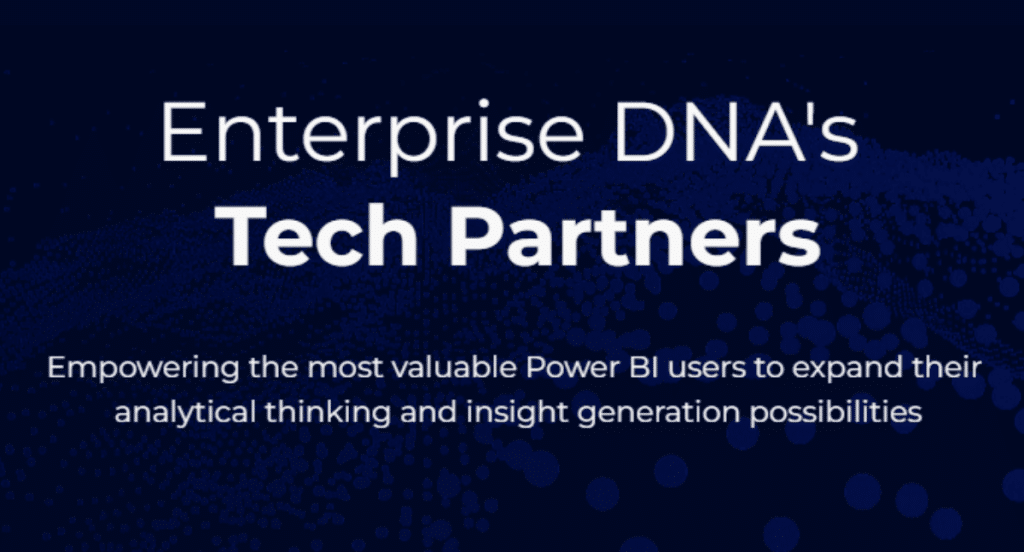 At Enterprise DNA, we believe that no man is an island, and that two (or more) heads are always better than one. We've collaborated with these companies and organizations because we believe that they can also help you grow – whether you're an individual looking to grow your skills as a data analyst or an organization wanting to make better data-driven decisions.
novyPro is a great platform where Power BI enthusiasts can build their Power BI portfolio in minutes. They help users to show the world what they can do with Power BI, enabling them to show and tell their data stories within a community of the most creative Power BI designers.
Nova Silva is a Dutch company that was founded in 2007. The founders came from various roles in management and IT at organizations such as Kappa Packaging, Temtec, IBM, Accenture and Rabobank. They develop visuals that seamlessly enhance Power BI reports.
Funnel.io empowers marketers by allowing them to work confidently with their data. With Funnel, you can easily integrate your company's marketing data with other business data. You'll be able to collect, prepare and analyze all your marketing data with ease.
Last but not the least, to strengthen our partnership with Zebra BI, Sam McKay joined their Actionable Reporting Virtual Summit 2022 where he shared how to train whole teams and departments to create actionable reports using Power BI.
Zebra BI provides visuals can simplify your model, shorten the time needed for creating reports, and helps make reports flexible and easier to maintain in the long run.
Enterprise DNA's Tech Partners
Updates On Our Learning Paths
If you're overwhelmed by the sheer number of courses and tutorials in our library of resources, our Learning Paths are here to help. Most of our courses are built to be taken as a group – one after the other to create a holistic and well-rounded learning experience.
Our Learning Paths are structured training programs that provide the necessary structure depending on your chosen career trajectory: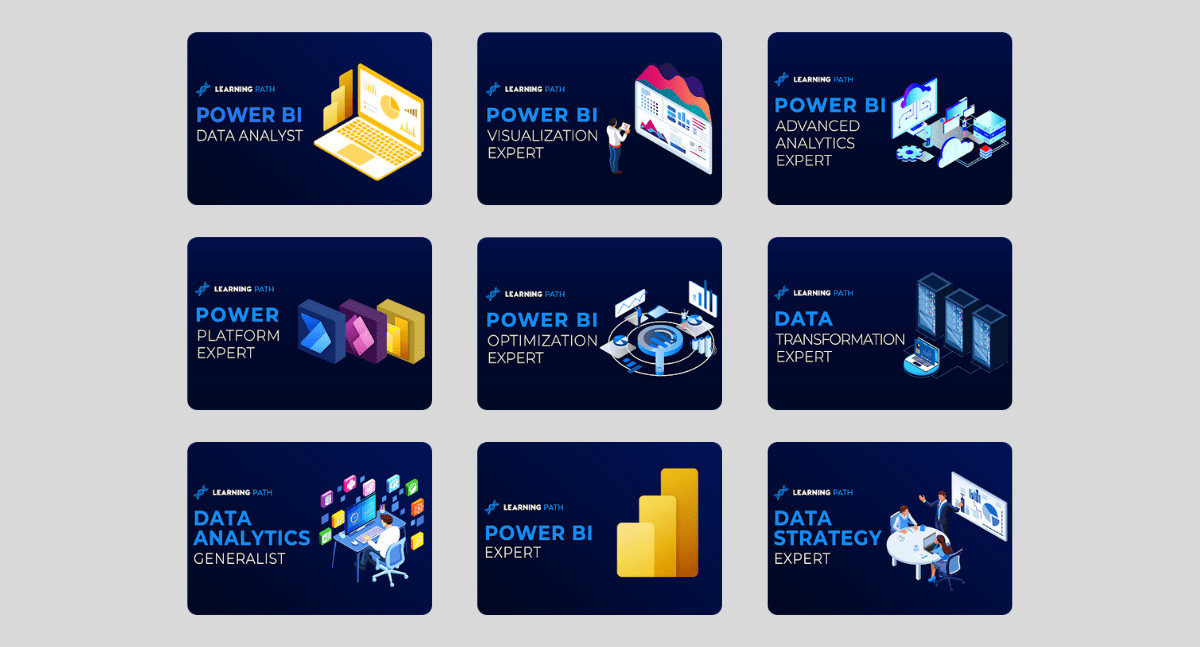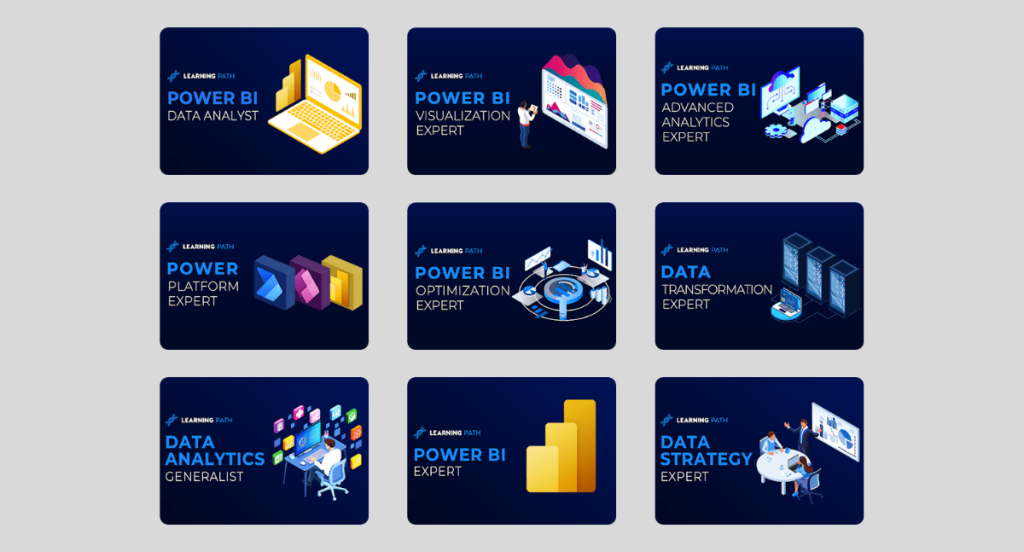 Power BI Data Analyst
Power BI Visualization Expert
Advanced Analytics Expert
Power Platform Expert
Power BI Optimization Expert
Data Transformation Expert
Data Analytics Generalist
Data Strategy Expert
Power BI Mastery
Begin your journey towards becoming a successful Power BI analyst by using any of our Learning Paths!
Power BI Challenge 20
If you're tired of learning on your own, you can sign up for one of our Power BI Challenges. We're currently on the 20th edition of the Challenge, and we're still learning new things as we go along.
We've always believed that watching video tutorials to learn is not enough; you have to dig in and do the work itself. Our Power BI Challenges is a great example of experiential learning where you get the following benefits:
Learn by doing and gain exposure.
Build your portfolio and attract potential employers.
Learn from others through collaboration and discussion.
Network with like-minded people.
Our latest challenge was spent working on Sales & Production Analysis. It just ended a couple of days ago, and we'll be announcing the winners soon. Watch this space for the next one!
New Course Release: Intro to Paginated Reports
There's always something new to learn at Enterprise DNA. This June, we published a new course titled Intro To Paginated Reports, created by the extremely talented Sue Bayes.
This course will help you pull data from Power BI into Paginated Reports. You will gain an overall understanding of the basics of how Paginated Reports work and give insights into your analysis that can be distributed and printed or formatted accordingly.
Fresh Episodes Of The Analytic Mind
Whether you're just starting out or are already a seasoned pro, the Analytic Mind podcast is a great way to squeeze in some new learning when you're on the go.
Here are 4 brand-new episodes that you can listen to where global data leaders discuss a wide range of data and analytics topics:
More YouTube Videos & Blog Posts
Aside from the podcast, we've also published a grand total of 17 videos for June on our YouTube channel. With more than 65,000 subscribers, the Enterprise DNA TV remains to be a top resource for those who are interested in picking up Power BI and Power Platform as an additional BI skill. You can also check out our blog where we publish daily tutorials as an added resource.
What To Expect For July
We still have plenty of content to be published this July by amazing people who want to share their knowledge and skills with our Power BI and Power Platform community.
We have the Power BI event, where you'll learn how to optimize the architecture and governance of your Power BI implementation. We'll also have a second upcoming Innovation Lab event where you'll learn how to build scalable Power Platform solutions to implement robust business processes.
Also watch out for another batch of our Accelerator Program and a brand new course on Deneb by our resident expert Greg Philps. Of course, as always we'll continue providing useful content in our YouTube channel, blog, and podcast.
We hope you find this monthly update useful. You can use this to guide you on your Power BI data journey – whether you're getting your fundamentals right or leveling up your advanced skills.
All the best,
Enterprise DNA Team