July has been a busy month here at Enterprise DNA, which is why we've put together a list of activities and initiatives that happened this past month. If you missed an activity or two, feel free to check them out so you can catch up. We'll also be giving you a sneak peek of what to expect this coming August.
Wrap Up Of Power BI Challenge 20
We finished Power BI Challenge 20 with flying colors and new milestones achieved. We learned new things while working on a sales and production dataset, and we were exposed to a wide variety of reporting techniques and visualization styles. Here's a brief recap of the Power BI Challenge 20 winners:
Overall and Member Winner – Jose Antonio Fernandez Puga
Non-member winner – Camilo Corrales Gallo
Newcomer Winner – Jocelyn Rivera
Out-of-the-box Thinker – Jonathan van der Waard
Creative Head – Jenelyn Rosales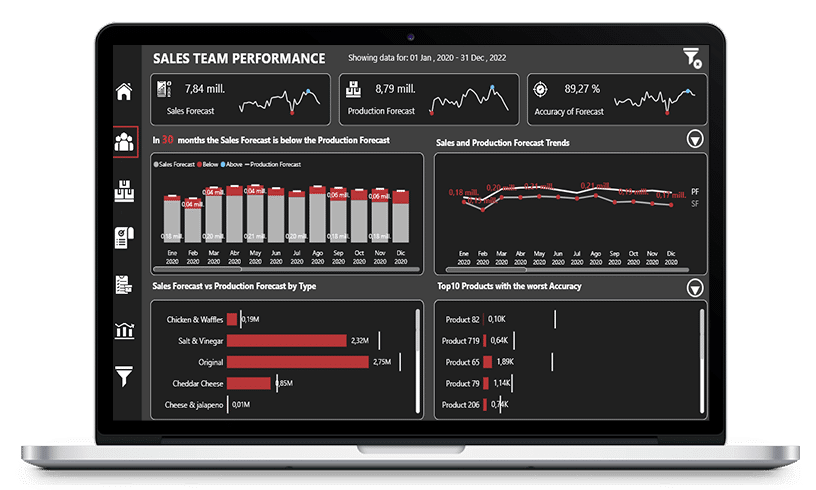 Start Of Power BI Challenge 21
Want to be part of next round's batch of winners? Then take a peek at Power BI Challenge 21, which is still ongoing. This time around, we're dealing with the Enterprise DNA YouTube Channel analytics.
This challenge shows the importance of social media platform analytics, and how it can be used to learn what an audience cares about and how it influences their decision to watch a video or not. If you're a data analyst or a marketer, this challenge is for you.
We'll be accepting submissions until August 11, 2022, which means there's still plenty of time for you to join the discussions at the forum and start building your own dashboard.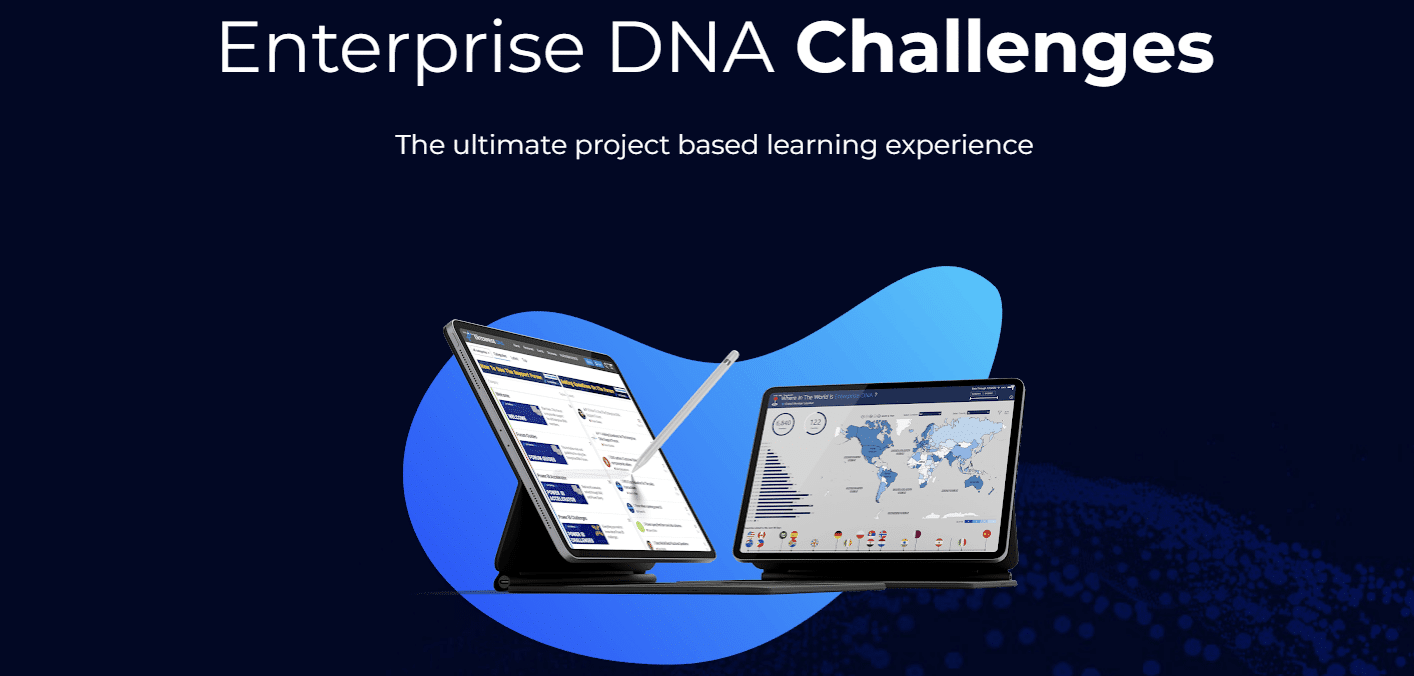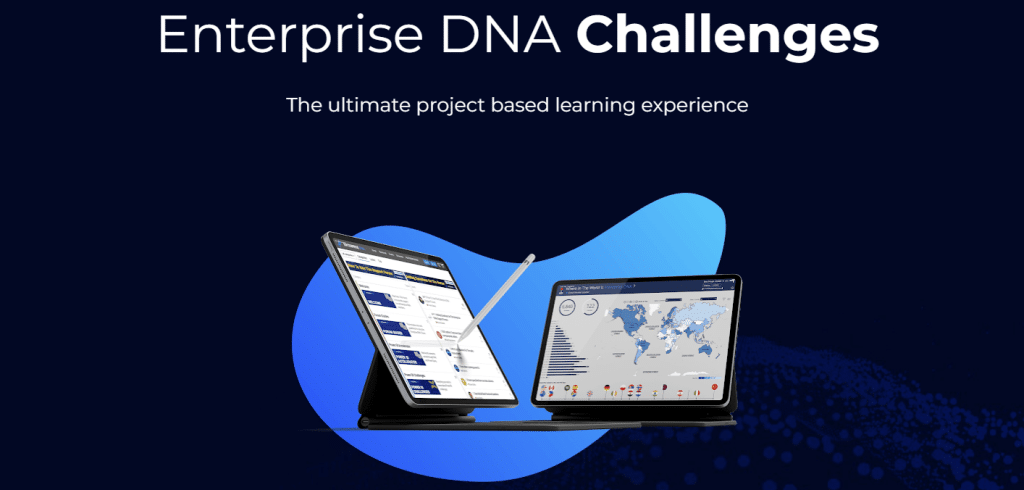 New Showcases On Sales & Production Reporting
We've also added six new showcases that focus on sales and production datasets. The Enterprise DNA Showcase gallery is a collection of downloadable PBIX reports that you can use to play around with until you come up with your own.
People understand data differently, which is why perusing the contributions of other work is a great way to broaden your scope as a data analyst. It also gives you an idea of how other people interpret data.
It takes a great deal of time and effort to come up with highly-detailed reports like these from scratch, which is why you can use these examples to come up with your own compelling report.
Check out our Showcase to see how these reports make the work easier for people across different job functions and different industries. Sign up for an Enterprise DNA membership to gain full access to these showcases today!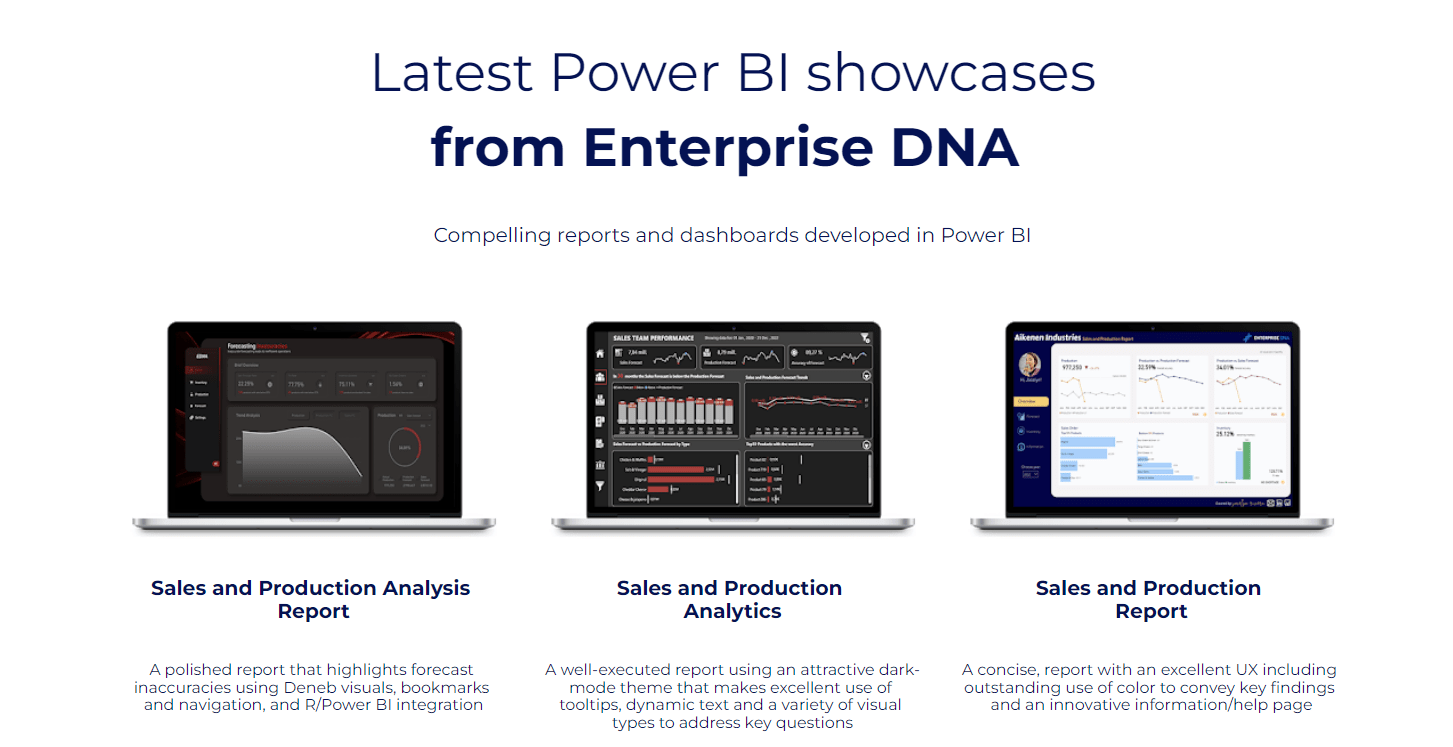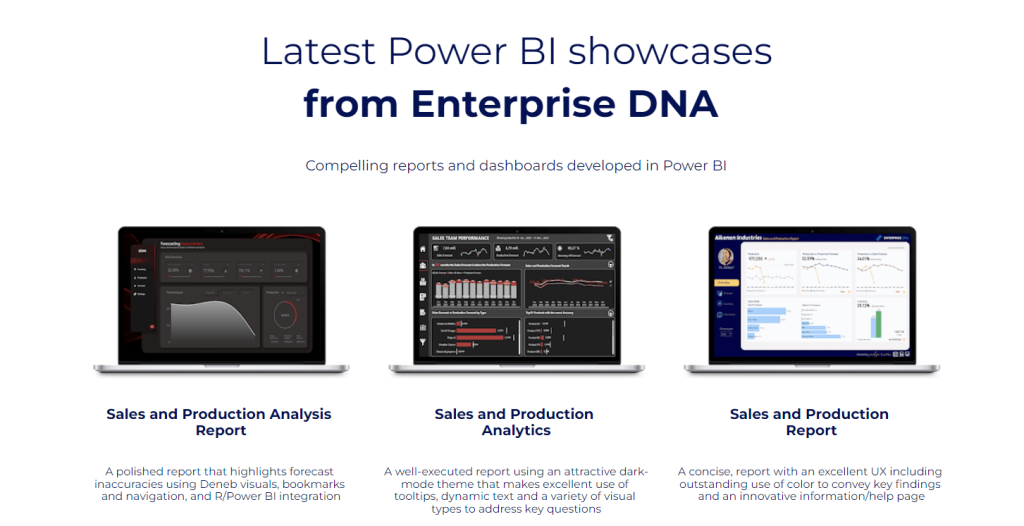 Live Events For July
Our jam-packed lineup of events for the month kicked off with the Enterprise DNA Accelerator last July 5 – 8. Our accelerator training program is an active problem-solving exercise designed for Power BI beginners who want to accelerate their Power BI learning on DAX and Power Query.
The Power BI event held last July 13 helped users create a coherent data architecture between Power BI and legacy systems.
We also had part 2 of the Practical Power Query Solutions – Nested Structured Values event conducted by our resident Power Query expert, Melissa de Korte on July 17.
Abu Bakar N. Alvi, winner of Power BI Challenge 19, also shared his Best Practices on Call Center Data Reporting last July 15.
To cap off the month, we had another round of the Enterprise DNA Accelerator last July 19 – 22.
You can still catch these events on replay by purchasing an Enterprise DNA Membership or a Center of Excellence License.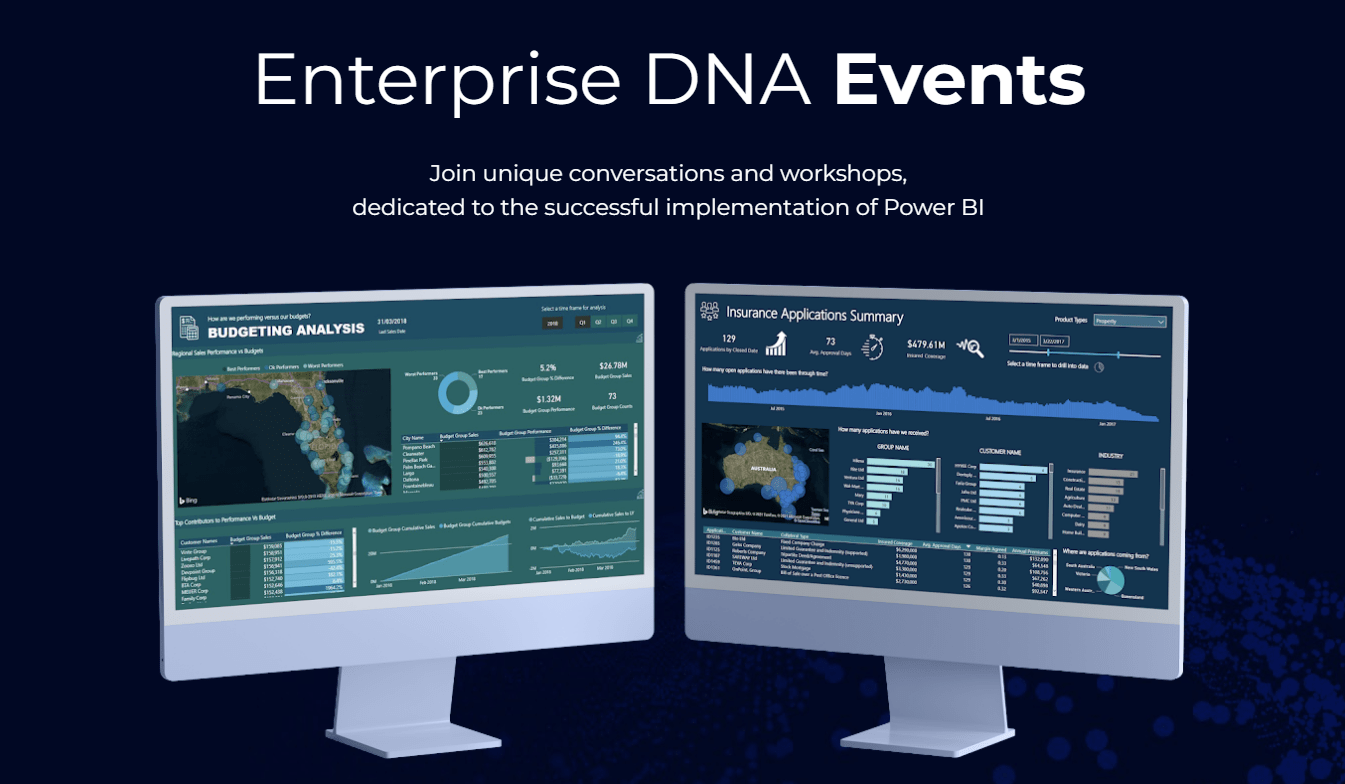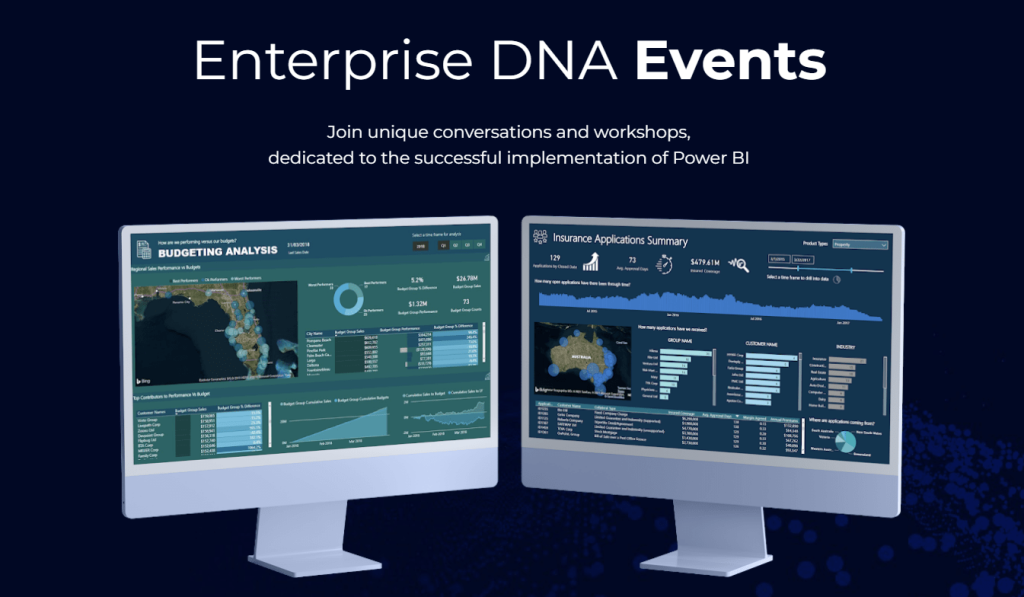 Fresh Content On The eDNA Platform, YouTube, & Podcast
For July, we launched a new course on our learning platform called An Introduction to Deneb: Declarative Visualization in Power BI. Created by Greg Philps, one of our Enterprise DNA experts, this course teaches Power BI users how to use Deneb to level up their data visualization skills.
The Analytic Mind podcast is another great way to learn while on the go. You can keep up with the latest news and hear it straight from the top minds in the business intelligence space. Just hit play, sit back, and listen to our new episodes from July:
Power BI Self-Service Implementation: What Is Required to Ensure Success with Lars Schreiber
Business Intelligence as a Service Solution with Erik Svensen
Inside Microsoft Modern Workplace Intelligence with Kristian Bubal
We've also published a total of 17 videos on our YouTube channel and daily posts on our blog to further enrich your learning experience.
What To Expect For August
August is shaping up to be a huge month for Enterprise DNA and we can't wait to share the changes we've made with you. We've made some huge updates on our platform in order to make it more easier and accessible to our members. We're encouraging members to test out the beta version of the platform and to let us know right away your feedback.
Another upcoming big event is the Business Intelligence Summit 2022. Our third summit event of the year is happening on August 24 – 26, 2022. There will be over 20 sessions in 3 days where you'll learn how to harness the incredible power of data to improve your business. Book your seats and mark your calendars as early as now!
We'd also like to invite you to join our second Innovation Labs event happening on August 3 – 4. We'll have 10 insightful sessions for this 2-day event where we will be tackling the real-life practical applications and possibilities of the Power Platform.
Last but certainly not the least, we'll keep on adding new courses in our pipeline because we believe that the road to Power Platform mastery is a never-ending one. Watch out for a great lineup of courses that will be added to our platform this Q3!
All the best,
Enterprise DNA Team