You're busy. We get it.
That's why we created the Business Intelligence Summit, a four-day FREE event that will teach you how to use Power BI tools to make your job easier and more effective.
This summit is designed for everyone in the data science world: from business leaders who want to learn about data visualization best practices, to IT professionals looking for ways they can help their organizations become more efficient with data insights, and even analysts who are interested in learning new techniques on how they can improve their own workflows using Power BI tools.
Already we now have close to 1000 Power BI users registered to join.
The event is designed as an interactive learning experience that covers end to end Power BI solutions. You'll learn from the best in the industry how to leverage Power BI tools for you and your organization.
Enterprise DNA Business Intelligence Summit, May 2021
Please note, all the resources and replays from the event will be made available to everyone who registers. These will only be made available before, during and for a few days after the event before they get moved to a members-only section at Enterprise DNA Online.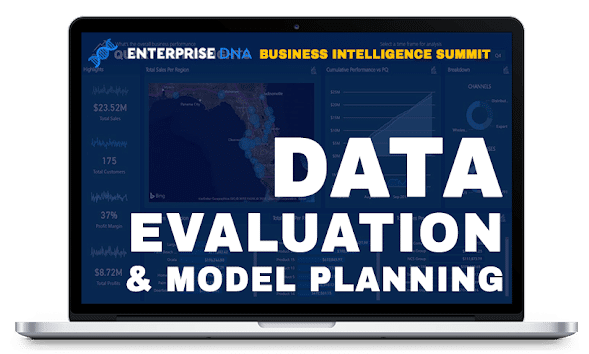 Session 1 – Evaluating Your Data and Planning Your Model
Take your raw data and imagine what's possible
Learn to plan in your mind the insight possibilities before even starting
Use the query edited to optimise your data and eventual model
Construct a comprehensive data model for your analysis outcomes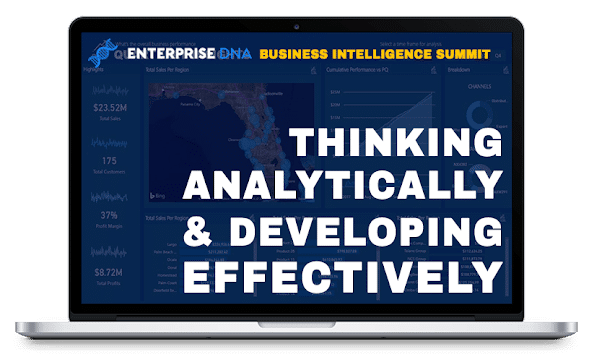 Session 2 – Thinking Analytically and Developing Effectively
Develop a workflow methodology for effective Power BI development
How to efficiently create meaningful insights from your data and model
How to use the DAX formula language to enhance your analysis
How to organise your reports to bring scale to your development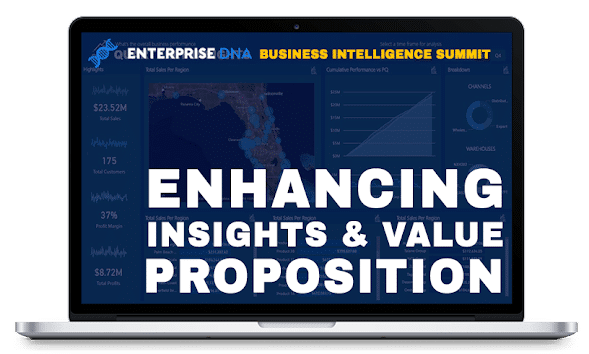 Session 3 – Enhancing Your Insights and Value Proposition
Explore the insight generation possibilities with advanced techniques
Begin using combinations of formula patterns in your reports
Learn to build robust and easy to navigate Power BI models
Find unique insights seamlessly with many best practice tips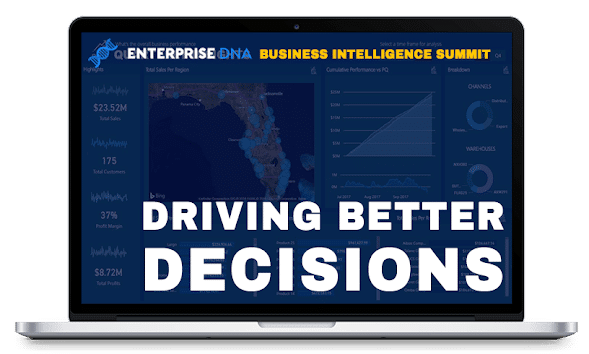 Session 4 – Distributing Your Analysis and Driving Better Decisions
Make sure your data visualisation's showcase insights effectively
Learn how to make your insights flow appropriately within your reports
Engage the consumer in your reports but also scale your distribution
Utilise the online service to develop your data culture internally
As you can see we'll be looking to cover a significant range of techniques and tips around high-quality Power BI development. This is perfect for any Power BI user at any level. There will be something for everyone during this particular business intelligence summit.
If you haven't had a chance to register you still can here
Enterprise DNA Business Intelligence Summit, May 2021
If you have any questions around the summit certainly get in touch.