It's been an amazing 6 years for Enterprise DNA, and its growth over the years is a true testament to the power of community, collaboration, and a genuine love for learning and all things data.
As we celebrate our anniversary, let's take a look back at some of our most notable milestones.
The Birth of Enterprise DNA
Enterprise DNA was incorporated in October 2015. Our founder, Sam McKay, depended on Excel to do his work. There were a lot of limitations for him knowing that the tool he was using only allowed him to do a few things at any given time.
Then, Sam discovered Power BI.
He realized how this new platform opens up a world of possibilities in terms of analysis and reporting. Knowing how much impact this could have in the world of data, he started creating tutorials and showcases that could help data professionals transition to Power BI. He wanted everyone else to enjoy the same depth of insights he was enjoying with this new tool.
Sam was a one-man team, creating courses, promoting and marketing them, and answering inquiries all on his own.
Enterprise DNA Releases Its First Course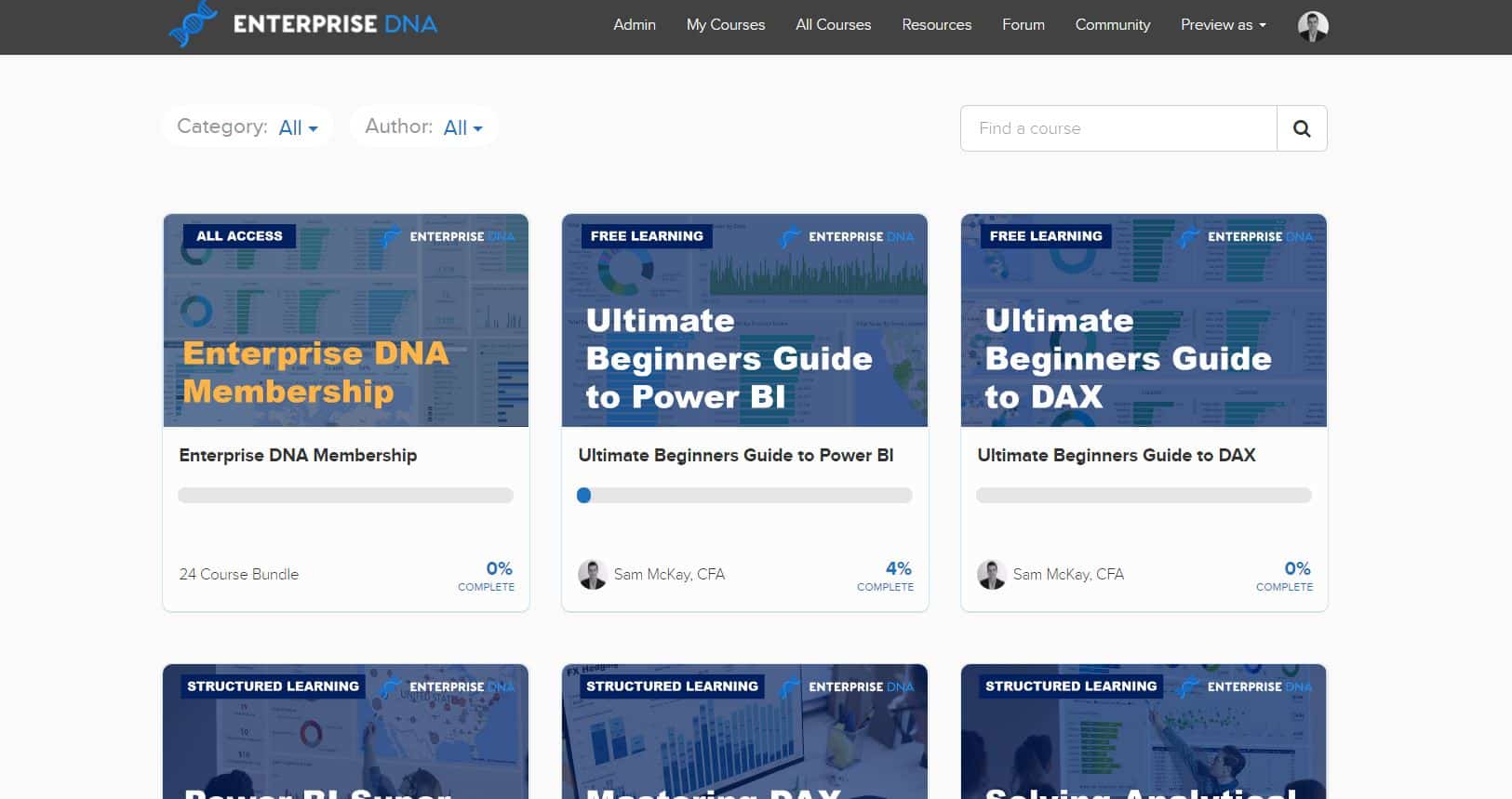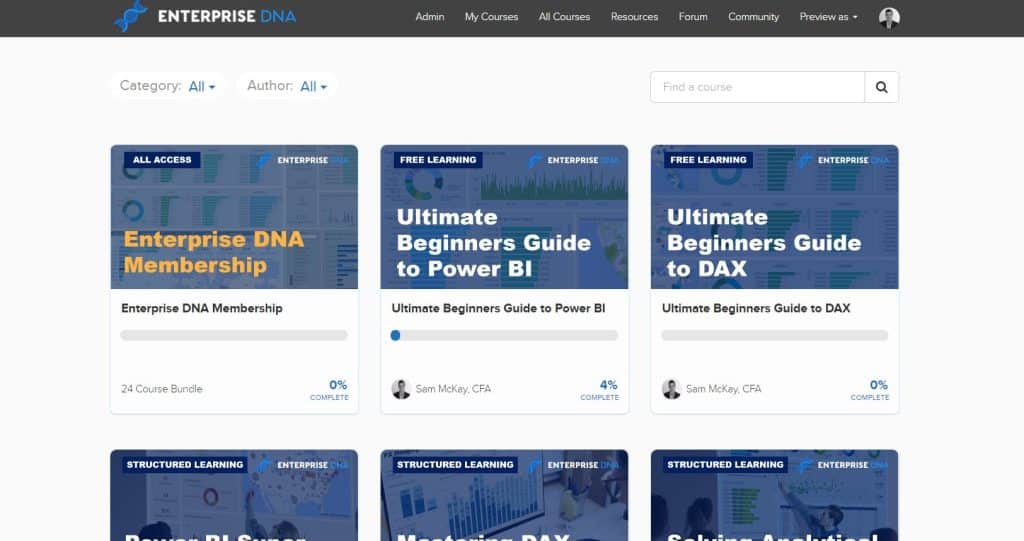 Eventually, Sam started creating webinars. He knew that people needed a good foundation for data professionals to see the real value of switching to Power BI. That's when he started thinking about creating courses that could lay down the groundwork for those who truly wanted to master the ins and outs of Power BI. So he packaged relevant webinars and courses to create the Definitive Guide to Power BI.
The first course, Ultimate Beginner's Guide to Power BI, was the perfect introduction to what would be a long string of courses that helped data professionals and enthusiasts discover considerable growth in their own fields. It covers all the basics, including data transformation, the query editor, data modeling, DAX calculations, reports and visualizations, and more. It was released in January 2016.
The Enterprise DNA TV Channel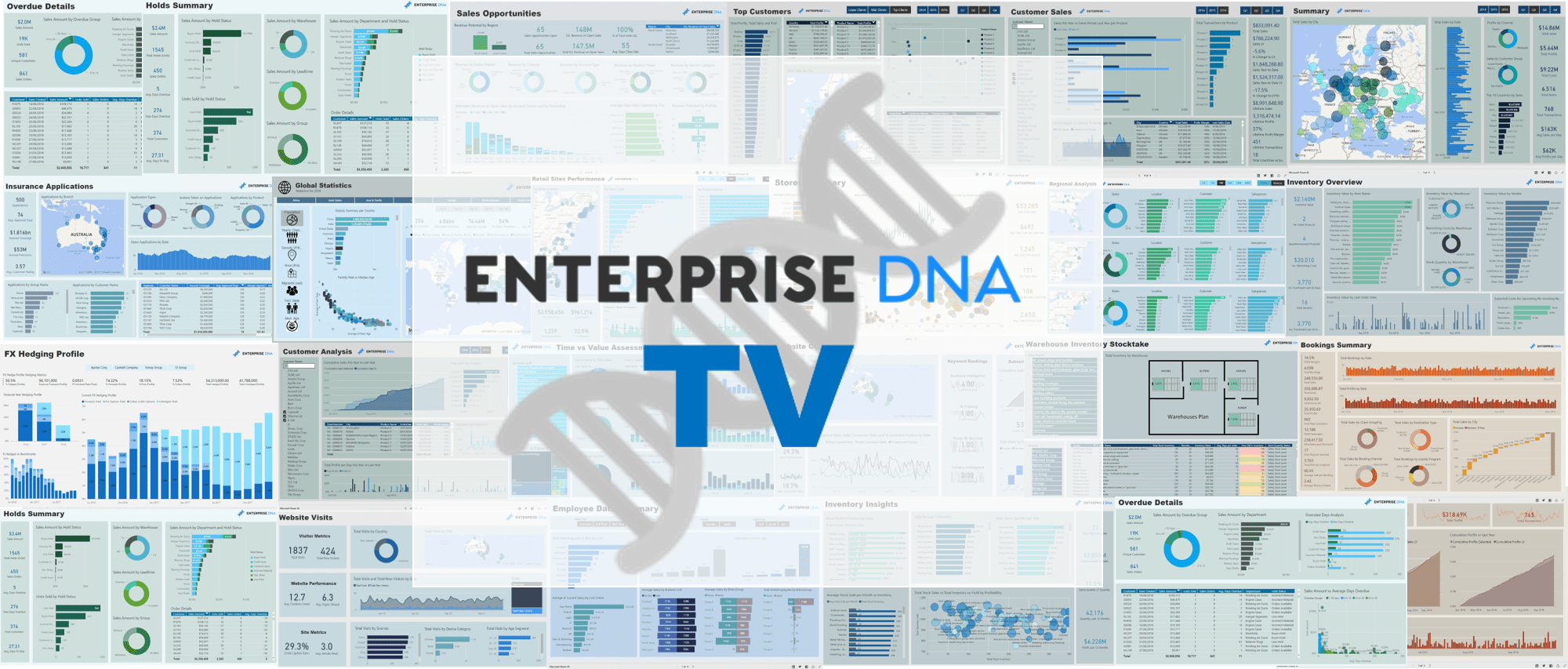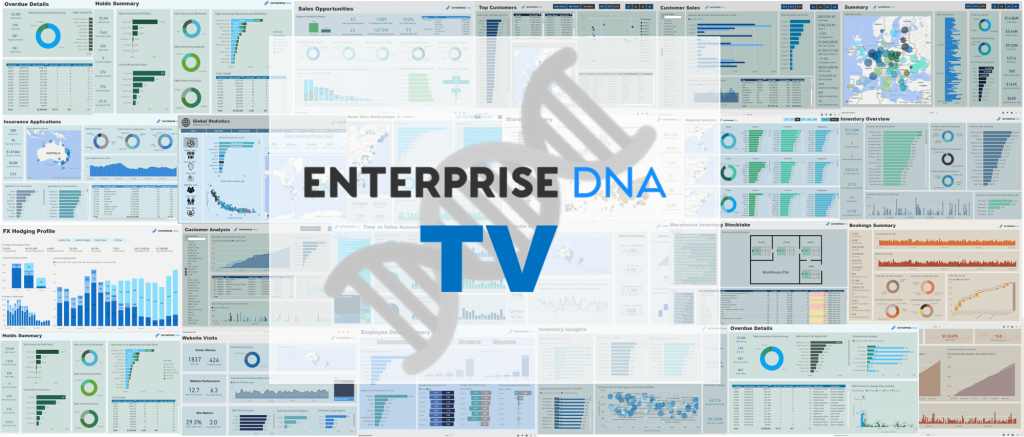 A few months after the first course was rolled out, Sam thought of how he could provide even more valuable resources to more people. He wanted to take advantage of every possible platform. He started creating video after video for Enterprise DNA TV, which launched in May 2016.
As part of the launch, he put together 30 videos about everything from using the DATEADD function to running scenario analysis using DAX. He spread these videos over a 30-day period.
Today, the YouTube channel has over 54,000 subscribers and contains hundreds of videos about Power BI, from tutorials, tips and tricks, to information on new updates to the platform. The channel also contains videos about Enterprise DNA courses, events, and other initiatives both for members and non-members.
The Enterprise DNA Membership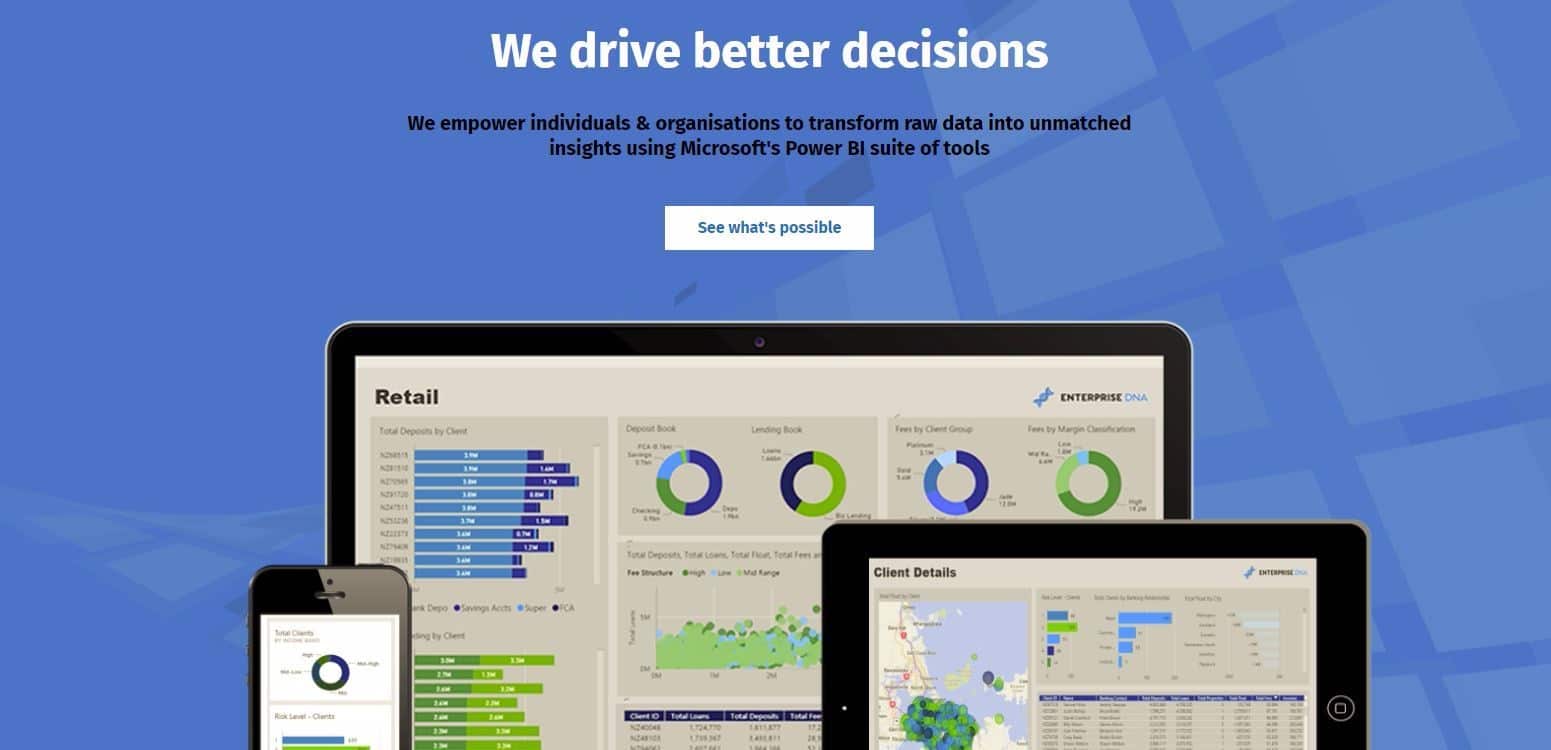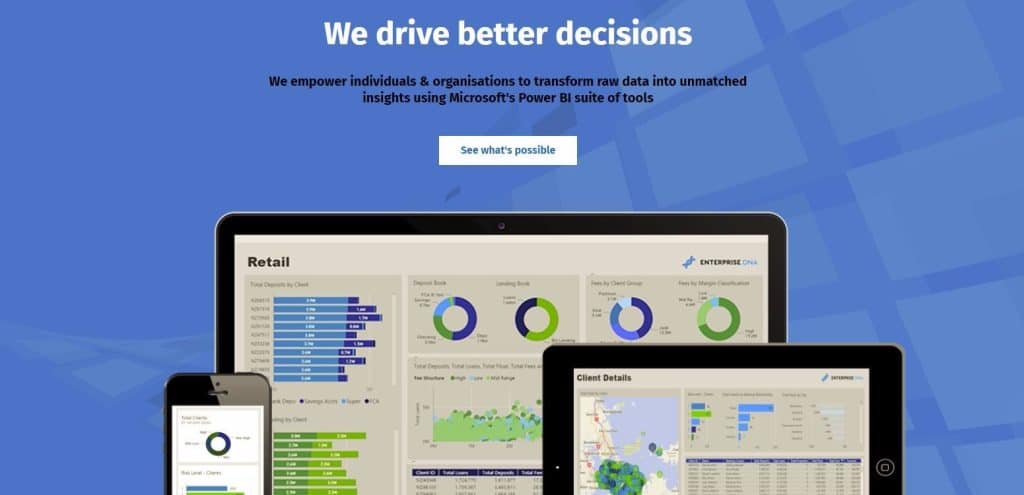 With the amazing content that Sam was creating and sharing, more and more people took notice. By November 2016, the first-ever member signed up for a paid subscription.
Because Enterprise DNA continued to release tutorials, courses, and other valuable content, more people are seeing the value of Power BI regardless of what field they're in. By June 2017, Enterprise DNA had 500 members. By the end of that year, Sam started to shift his focus. He started using the tagline:
We empower individuals and organizations to transform raw data into unmatched insights using Microsoft's Power BI suite of tools.
It's safe to say that Enterprise DNA started a revolution that changed the way people looked at data and how they learn to maximize the insights they gain from it. Now, there is a demand for more content and a need for more initiatives that could help create a more collaborative environment for everyone.
Sam started to revamp the membership and created Enterprise DNA Online. He wanted to develop the most valuable Power BI users and analytical thinkers in the world. This completely changed the game for Sam's brainchild. With the outpour of interest coming in, he knew that the members would need more support now more than ever.
The Enterprise DNA Forum


In January 2018, Sam launched the Enterprise DNA Forum, which became a reliable support line for Power BI users who needed help with the platform and its capabilities. It opened a direct line not only to Sam, but among other members who were just as eager to share their own best practices. By then, he knew that some of the members were ready for more advanced knowledge. That's why he started doing the Scenario Method.
With more content to produce, more members to take care of, and a growing community with diverse needs, Sam knew he needed help. He hired EDNA's first employee in June 2018.
The Forum truly paved the way for further growth for Enterprise DNA. But more importantly, it made Sam's vision of bringing more people together in the name of data a reality. Members were constantly learning from each other as they share best practices with each other. These values encouraged even more people to jump in and officially become members. By October 2018, there were 1,000 members under EDNA.
More initiatives were also launched, like the EDNA Scholarship, the Referral Program, and the Internship Program.
As the community continued to grow, it also became more evident who among the members stood out in terms of experience and skills. Sam started rounding up EDNA Experts who did not only excel in specific areas of Power BI, but also shared Sam's passion for continuous learning and sharing. Eventually, these experts started creating content for Enterprise DNA TV and the education platform as well, bringing a more diverse set of courses and tutorials that added value to the membership.
A Growing Company With A Thriving Community


By August 2019, there were 3,000 members from across the globe. The Enterprise DNA Team grew to a team of 15 people by November 2019, with content creators, programmers, and other creatives contributing to the continuous flow of initiatives and resources.
EDNA's vision and mission statement also evolved with the company. The new tagline became: Empowering individuals and organizations to change their world.
The beautiful thing about having a team that shared Sam's passion is the fact that there is an endless stream of possibilities being put into place. The Center of Excellence was introduced in May 2020, which meant that Enterprise DNA was not just reaching out to individuals, but to organizations as well.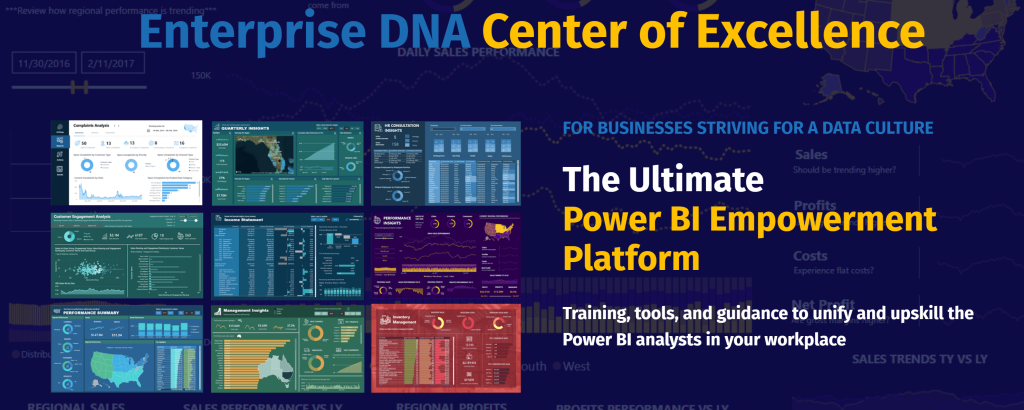 With all of this happening, the team remained observant and was in awe at how members were growing in terms of skill. You could see members starting out as beginners but eventually helping other rookies out as they leveled up their skills and sought to pull others up with them. Again, Sam saw this as an opportunity to deliver the right set of tools so that members can maximize their own development.
The Analyst Hub was launched in August of 2020, giving members access to amazing tools that made the use of Power BI even easier. The Analyst Hub helped Power BI users create even more insightful reports and dashboards.


More initiatives were also launched, all of them continuing the spirit of learning and collaboration. These initiatives include the Power BI Challenges, the Analytic Mind Podcast, and the Power BI Accelerator.
This year, Enterprise DNA continued to reach even more milestones despite the changing times and a global pandemic. The Center of Excellence was rolled out to a beverage company, cementing EDNA's place in the corporate arena. By July, we widened EDNA's reach by launching some of our most in-demand courses in Udemy. And by September of this year, we reached the 6,000th members' mark.
What The Future Holds For Enterprise DNA
The Enterprise DNA you see today is the culmination of the hard work, passion and values that have become ingrained in the organizations veins. But just because we've gone this far doesn't mean that we're slowing down.
Some of our future updates include these intiatives:
Complete EDNA courses to earn CPE credits
Single sign-on feature for all EDNA applications
Build better reports with the Power BI Report Optimizer
Ensure your success through our MS Certification Guides
Gain a deeper understanding of Power BI and other tools through our functional labs
With the first 6 years looking this amazing, we can't wait to see how the next 6 years and more are going to look like for Enterprise DNA.
All the best,
Enterprise DNA Team