Analyzing and presenting data is not just done for the Power BI user himself. The end goal is for the audience to understand the data you're presenting through the way you lay out everything on your report.
In this new course by one of our Enterprise DNA experts, Alex Badiu, Power BI users can learn storytelling techniques that can help them make an even bigger impact with every report.
What To Expect
Power BI is a great tool for presenting, visualizing and analyzing data regardless of the field of expertise you want to use it for. One of the things that could make it even more effective is knowing how to tell a story using your data.
An efficient storytelling technique can help you grab the audience's attention and move them towards the right series of actions. It will also help build your credibility and make your reports even more effective.
In this course, you will learn about:
What storytelling is and why you should use it
What questions to ask to identify a story
The rules of design composition and layout
Best practices in navigation
Tips and tricks to avoid ineffective reports
Through these learning opportunities, you can make your audiences more engaged and will give them a deeper understanding of the data you're presenting.
Who The Course Is For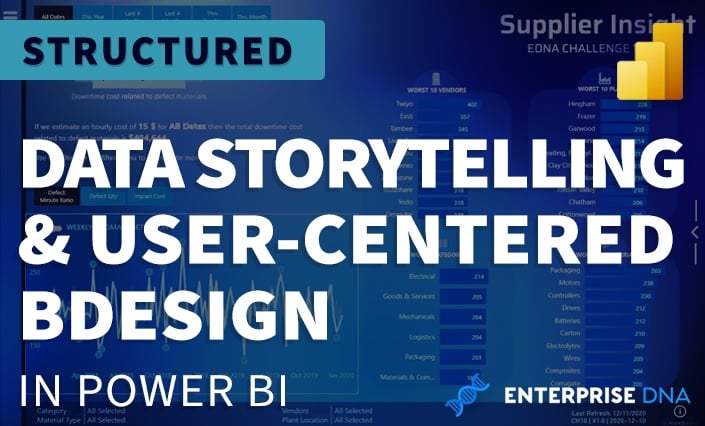 The course is perfect for all levels of Power BI users regardless of their specific expertise. It is highly recommended for data/business analysts, report developers, or any other professionals who want to create better reports and deliver their analysis in a more effective manner.
Note that these courses are exclusive for Enterprise DNA members, so if you haven't upgraded to a full membership yet, now is the best time for you to do so.
About Alex Badiu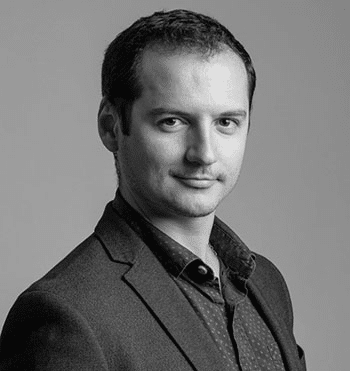 Alex is passionate about data, people & processes and believes in the importance of automation, collaboration and simplification. A project manager for international BI solutions and deployments, he is also interested in data governance and digital transformation, and advocates for building knowledge-sharing communities.
He has over 10 years of experience in finance, mostly dealing with controlling, data analysis, FP&A and pricing. He also has over 5 years experience in providing data visualization solutions through Power BI and Tableau.
All the best,
Enterprise DNA Team