Today we are releasing 3 more Power BI showcases to the Enterprise DNA showcase page.
To view these and try them out check out the below link.
These reports are all great representations of the immense analytical possibilities that you have available to you when utilizing Power BI really well.
Power BI is an incredible analytical tool with immense versatility. That's what all these Enterprise DNA showcases look to represent in various different ways.
When reviewing the showcases that are made available on the Enterprise DNA website we truly hope that you can identify all these concepts and possibilities that could also be utilized within your own model & reports.
We make all of these showcases available to Enterprise DNA Membership holders to download and review in more detail. They are in most cases covered and detailed in many workshops that are also made available to members at Enterprise DNA Online.
Currently, there are over 40 Power BI showcases members are able to download. You can view them all here – Enterprise DNA Showcase
Regional Profit Insights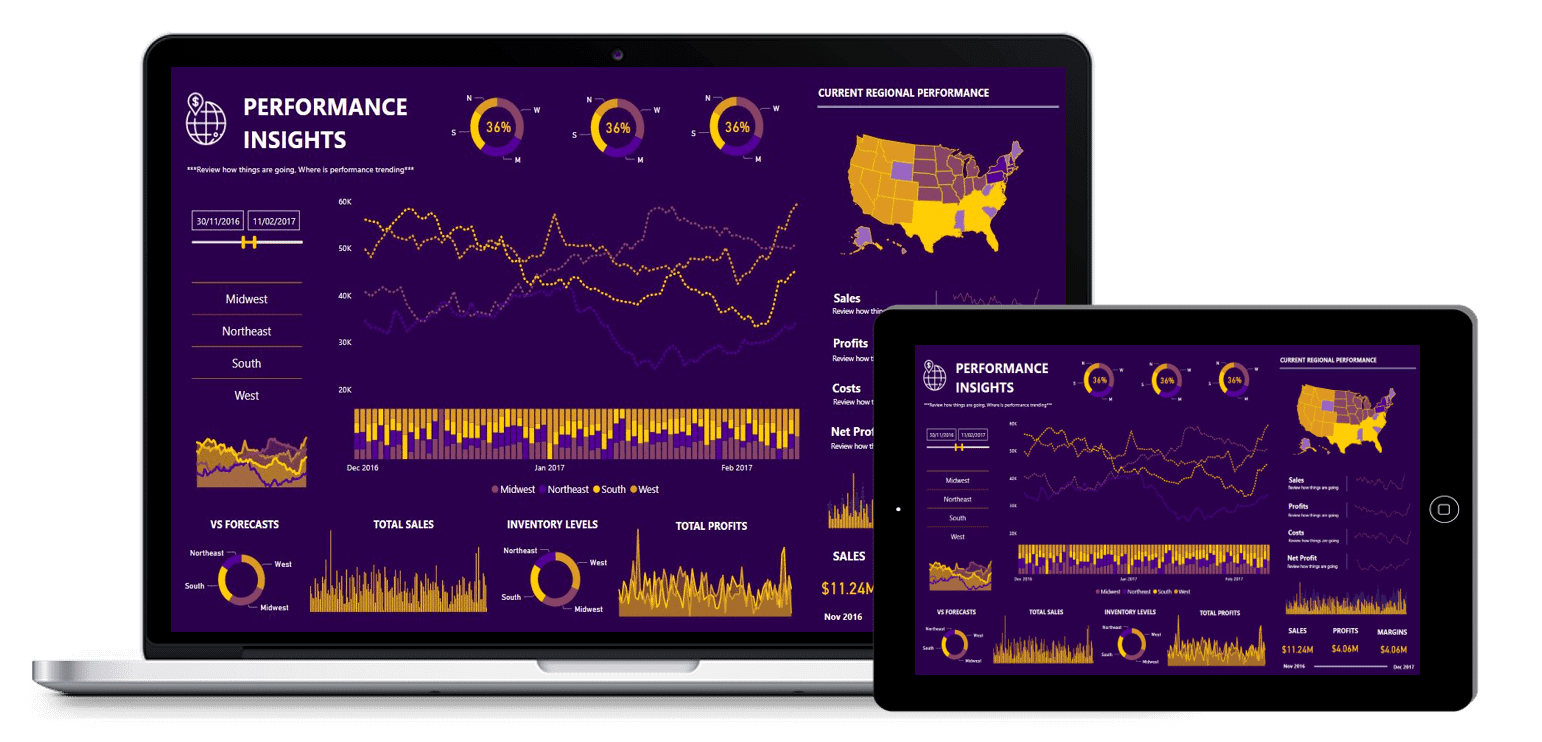 The first detailed showcase covers many key profitability insights for a regional business, with a focus on high-quality visuals to make the information really stand out.
Some further analysis represented within this showcase includes; cohort analysis, scenario events, cross-selling potential & pattern recognition around customer sales.
This entire resource was featured at a recent Enterprise DNA Learning Summit, with all tutorials from that event available within the relevant course module at Enterprise DNA Online – Learning Summit Series
Product Sales Overview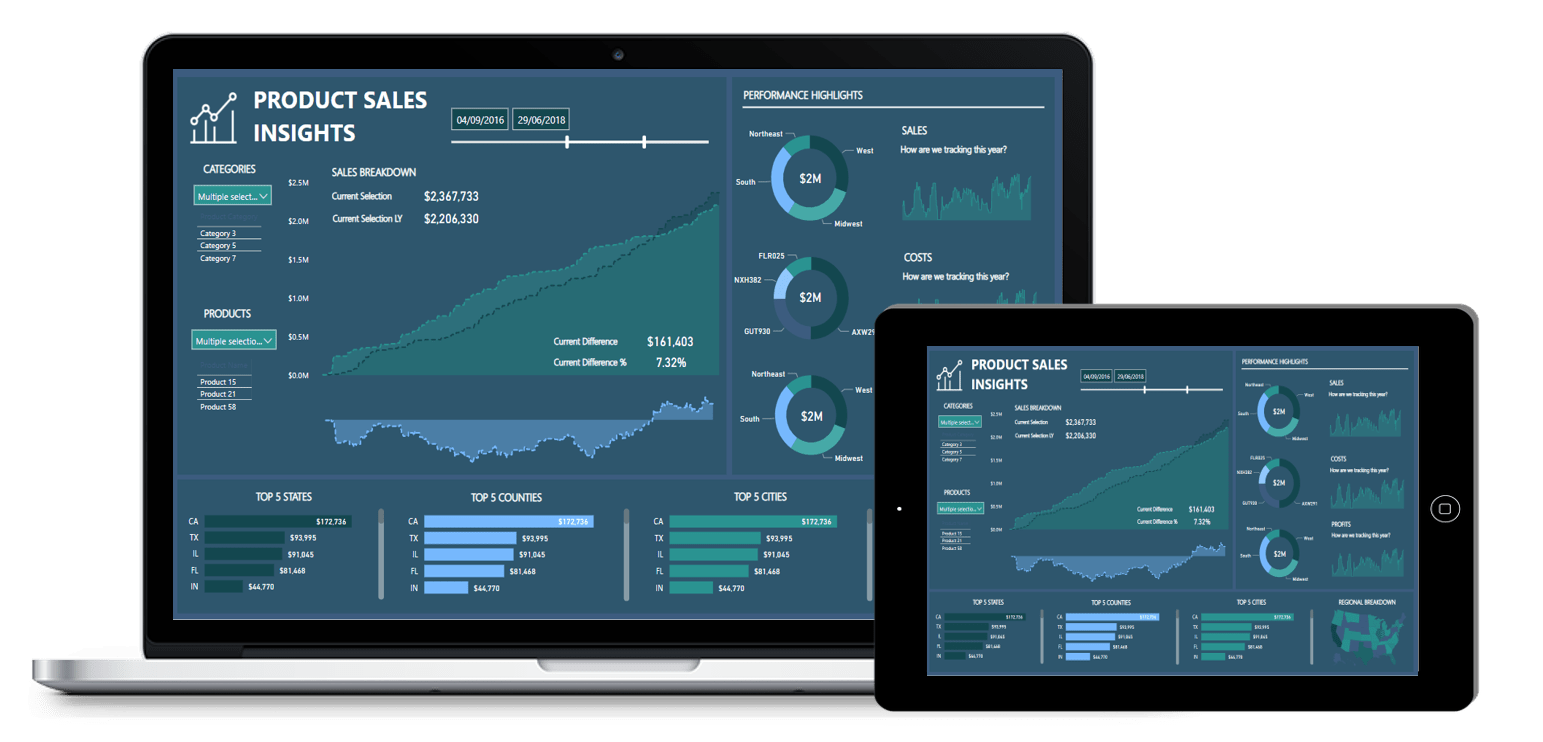 Also from another recent summit event, we have a detailed showcase which covers a variety of product sales insights that would enable far more informed decision making around important business metrics.
Ideas and techniques reviewed within this showcase include; discounting analysis, clustering insights, logistics and cash management & various regional ranking insights.
Many advanced development techniques were used in the creation of this report and the insights generated showcase the immense analytical power you can have when working effectively inside of Power BI.
Cohort Analysis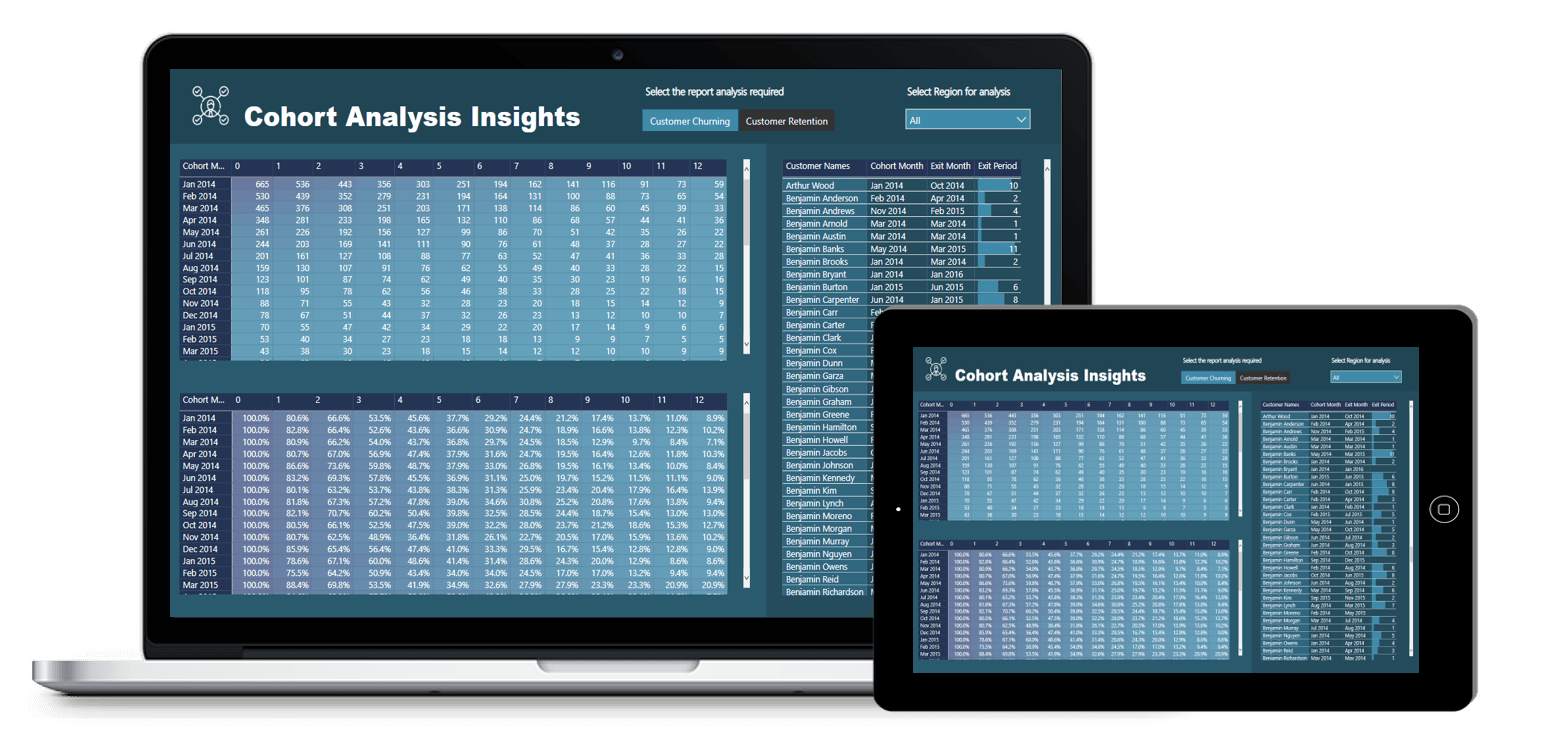 The last showcase is centred around time-based cohort analysis.
For SAAS applications based online, understanding the churn and retention rate of your customers is very important for the viability of your product.
This particular resource highlights key cohort indicators that can enable fast and deliberate decision making around marketing activities, ongoing customer retention initiatives and much more.
This showcase will be covered in detail at the next Scenario Method Event (Members-Only) in a couple of weeks time.
By reviewing how this model is put together you can understand how all this works and look to integrate some of these ideas into your own work.
So there you have it, three detailed Power BI reports and models being made available on the Enterprise DNA showcase.
To be able to actually download these models all that's required is an upgrade to Enterprise DNA Membership. If you want to learn more about membership and the significant amounts of advanced training content, resources, and support that is available check out the below link.
There is currently a 20% discount available on membership for a limited time only.
Look forward to bringing you more Power BI showcases in the near future!
Sam